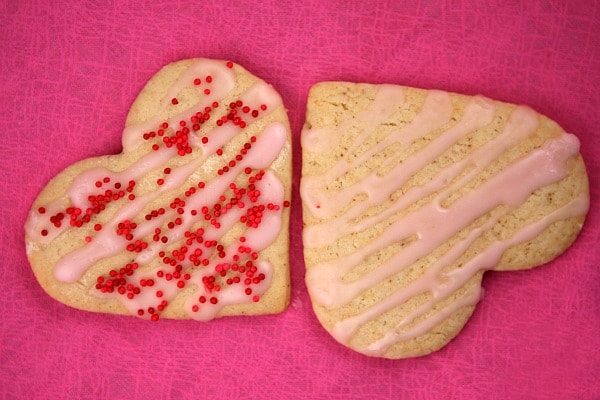 Chocolate, sweets, Girl Scout Cookies…. they're everywhere right now!  You may have started out the year with a healthy plan in mind, but it's a tough time to get through right now with Valentine's Day temptations… and those evil Girl Scouts begging you to buy those addicting thin mint cookies as soon as you leave the grocery store.
So how do you get through the chocolate holiday without completely falling off the proverbial diet wagon? Here are a few suggestions:
1. Decide to abstain completely from all sweets on V-Day. This may seem like an impossible task, especially if you have little or no willpower. Before the food biz, I worked as an elementary school teacher for 12 years. The teacher's room was almost always filled with sweets. I found that if I nibbled a little, I ended up nibbling a lot. It was best for me to make a decision to just not touch a thing. Chew a lot of gum, drink hot tea all day- keep your mouth busy.
2. Decide ahead of time what/how much you're going to allow yourself to sample. Plan to limit yourself.  Then survey the goods and make good decisions about what you're choosing to eat. There's no rule that says you have to eat an entire cupcake- often times you'll find that a bite or two gives you just as much satisfaction as eating the whole thing.
3. Decide that you're just going to have a "day off" from your diet. If you simply cannot resist temptation, don't torture yourself. Enjoy the day, enjoy the treats and do not take home any leftovers. Plan to get some exercise and start fresh and healthy again the day after.  And you might feel better about it all if you get a good workout in the day before or the morning of.
4. Bake a lower calorie Valentine's Day treat to enjoy and/or contribute to whatever party or office celebration you might be attending. Here's a Weight Watcher's Sugar Cookie recipe you can enjoy. They're simple to make, and you can have two cookies for 122 calories total (or 3 WW Points).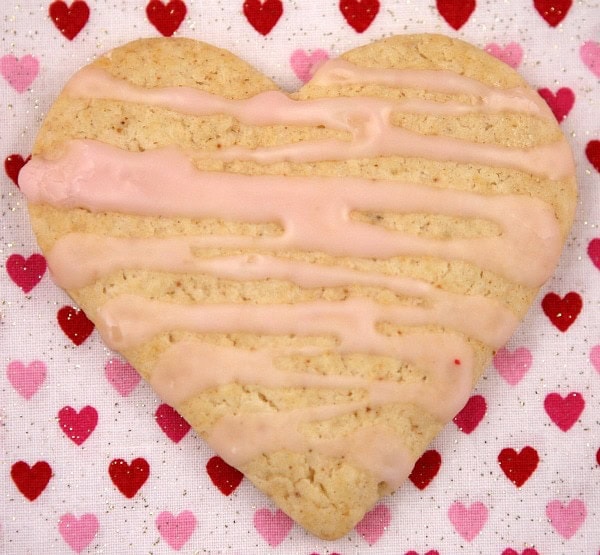 For me, my weigh-in day is on Monday morning, so I won't feel too bad about having a nice dinner and a nibble of a treat or two on Valentine's Day.  I've already planned out healthy dinners for the week following V-Day so I won't be tempted to continue indulging. And it's safe to say that I will be at the gym for a long workout on Tuesday morning.
You can do it! You can have a happy Valentine's Day without letting go of your diet plan completely. Good luck 🙂

This recipe can be found here: Weight Watchers Sugar Cookies
Other Weight Watchers Cookie recipes you might enjoy:
Iced Orange Cookies by RecipeGirl
Banana- Oatmeal Cookies by Kitchen Parade
Chocolate- Pistachio Biscotti by Skinny Taste
Molasses Cookies by Kitchen Parade
Healthy Breakfast Cookies by This Mama Cooks
Chocolate- Chip Clouds by Skinny Taste