Here's a classic recipe that has been around for many years: Lone Ranger Cookies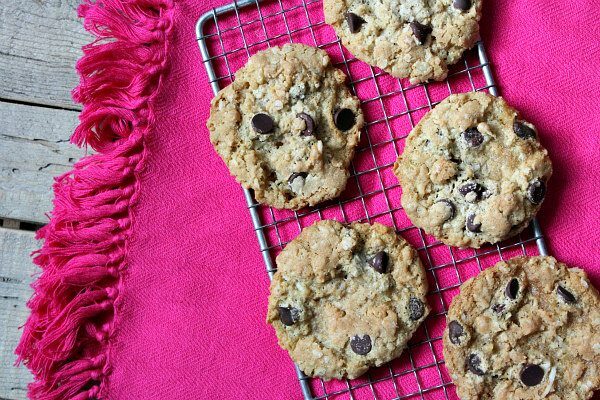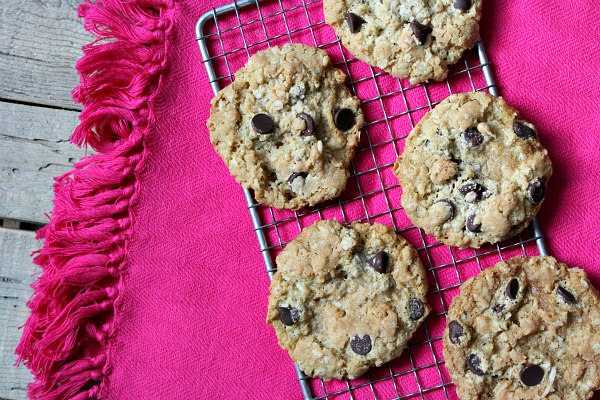 I've seriously had this cookie recipe for about 25 years.  I think I first made it back in college.  I had this thing about baking cookies for my college boyfriend once a month.  That probably made me the best girlfriend ever.  That dude eventually blew it, lol.  Thank goodness since I met my husband… who is the best husband ever!
My husband gets cookies too- though I try to limit how much I bake because we will eat far too many of them if they're lurking around our kitchen.  Storing them in the freezer works best for me- it's easier to stay away from cookie munching when they're frozen, and I like to grab a couple to send in my son's lunch every once in a while too.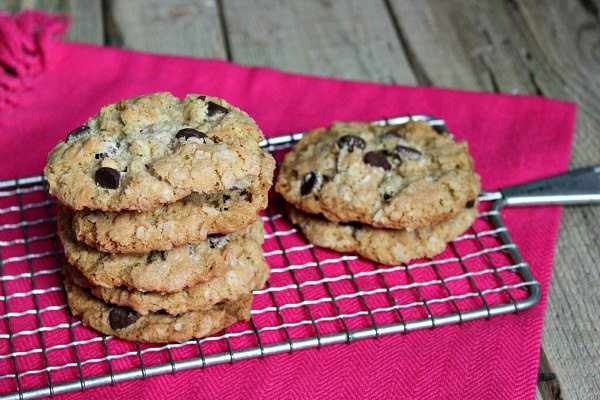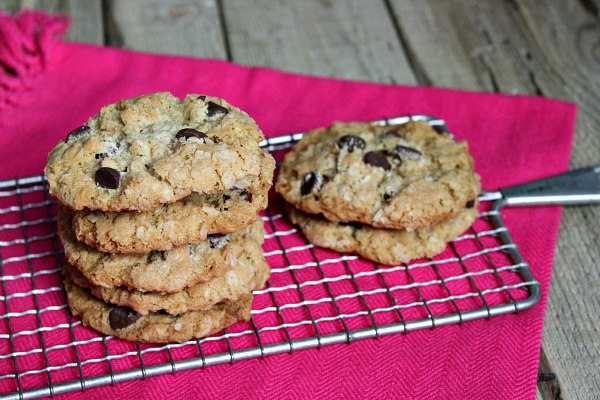 I love that these cookies have a lot going on inside of them.  There are Rice Krispies in there… and coconut… and oats… and chocolate chips too!
If you're not a fan of coconut, you'll probably still like these cookies.  There is only 1 cup of coconut added to the dough, and it really just adds another layer of texture over flavor.  My family isn't that into coconut, but they are still loving on these cookies.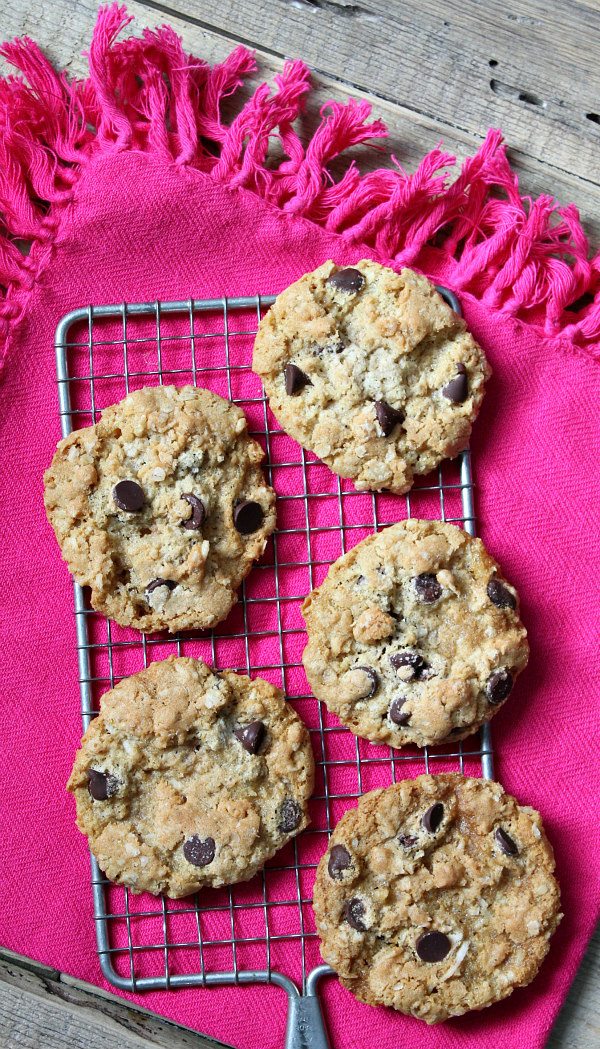 If you're expecting wintery weather like we are this weekend, it's the perfect time to stay snuggled in the house and bake some cookies.  Happy baking!
Lone Ranger Cookies
Yield:
4 to 5 dozen cookies
Prep Time: 15 minutes
Cook Time: 13 minutes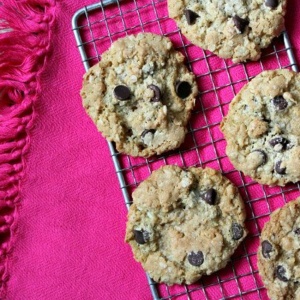 Ingredients:

1 cup shortening
1 cup granulated white sugar
1 cup packed brown sugar
2 large Eggland's Best eggs, beaten slightly
1 teaspoon vanilla extract
2 cups all-purpose flour
3 teaspoons baking soda
1/2 teaspoon baking powder
1 teaspoon salt
2 cups Rice Krispies
2 cups oats
1 cup shredded sweetened coconut
2 cups chocolate chips

Instructions:

Preheat oven to 375 degrees F.
Use an electric mixer to combine the shortening and sugars in a large bowl.
Mix in the eggs and vanilla.
In a medium bowl, whisk together the flour, baking soda, baking powder and salt. Add to the wet mixture, and mix to combine.
Stir in the Rice Krispies, oatmeal, coconut and chocolate chips until well blended.
Scoop out tablespoons of cookie dough, pat into round balls and place on greased (or parchment lined) cookie sheets. Dot a few extra chocolate chips on top of each cookie ball, if you'd like.  Bake 13 to 15 minutes.
SOURCE:  RecipeGirl.com
Here are a few more cookie recipes you might enjoy: