This Low Fat Hummus still has all of the great flavors of the classic recipe.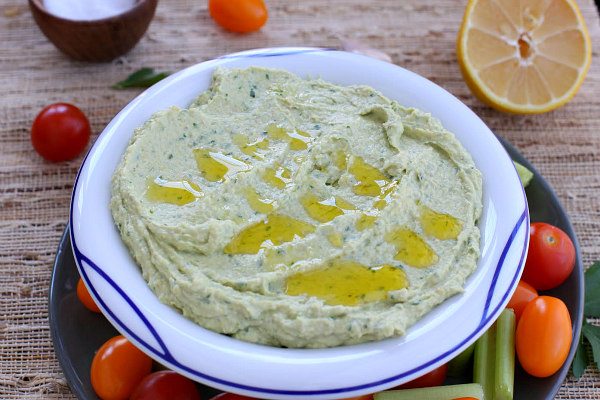 Serve it up with fresh and crispy vegetables for a healthy, diet-friendly treat.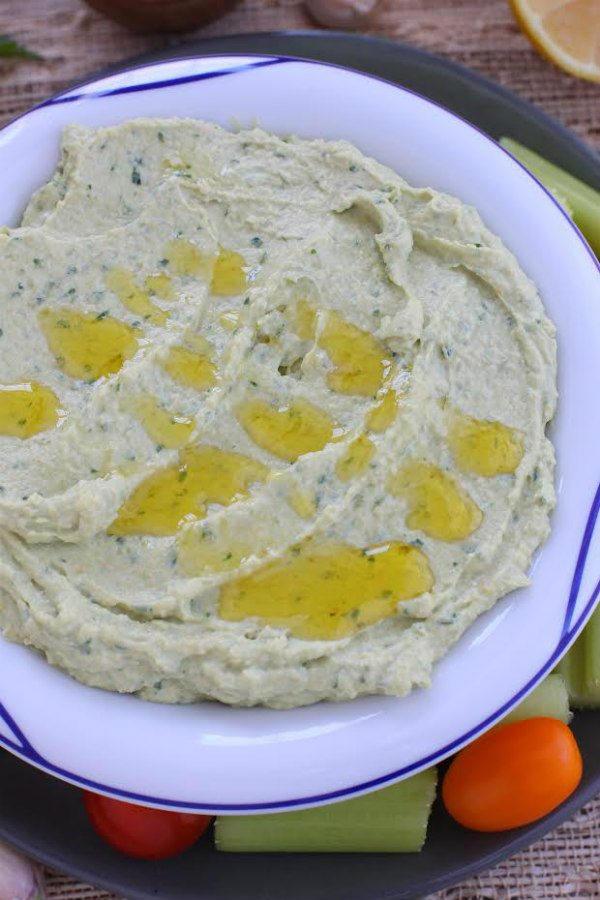 Low Fat Hummus
Yield:
4 servings
Prep Time: 15 minutes
Ingredients:
1/2 cup 1% low fat cottage cheese
2 tablespoons tahini
1/4 teaspoon grated lemon rind
1 tablespoon freshly squeezed lemon juice
1/2 teaspoon ground coriander
1/8 teaspoon salt
1 clove garlic
One (15 ounce) can garbanzo beans, drain & save liquid (then rinse & drain)
1/4 cup fresh parsley, chopped finely
fresh veggies or pita, for serving
Directions:
Place all ingredients except parsley and veggies/pita in a food processor; process until smooth. Use reserved garbanzo bean liquid to thin out the hummus, if needed. Taste and adjust spices, as desired.  Stir in the parsley.
Scoop the hummus into a dish, cover and store in refrigerator.
Serve with pita bread or fresh vegetables.
Nutrition:
Nutrition Facts per serving (recipe divided into 4 equal portions) Calories 203, Total Fat 5.62g, Saturated Fat 0.88g, Cholesterol 1.13mg, Sodium 528.72mg, Potassium 283.80mg, Carbohydrates 28.79g, Dietary Fiber 5.56g, Sugar 0.90g, Net Carbohydrates 23.22g, Protein 10.58g
Weight Watchers POINTS:  Freestyle SmartPoints: 2, SmartPoints: 3, Points Plus Program: 5, Old Points Program: 4
SOURCE:  RecipeGirl.com