This is a beautiful fall dessert recipe:  Maple Ginger Pear Crisp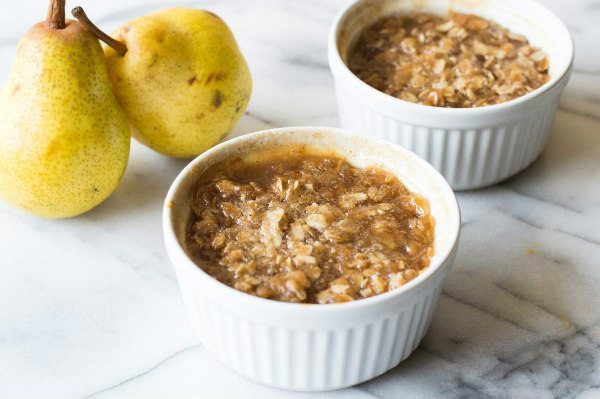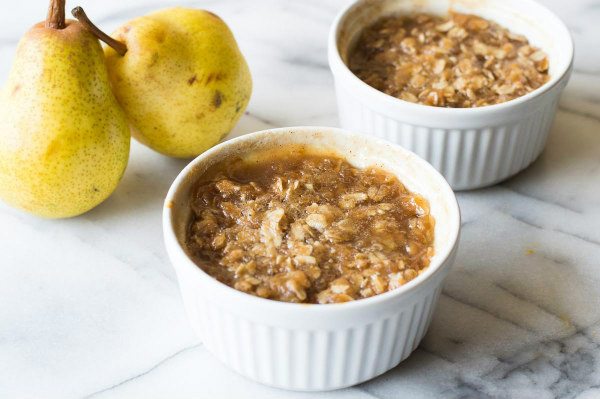 If you're looking for a dessert to make for an after-dinner sweet treat- maybe something simple but impressive to serve to your dinner guests or your own family, this crisp is a good choice.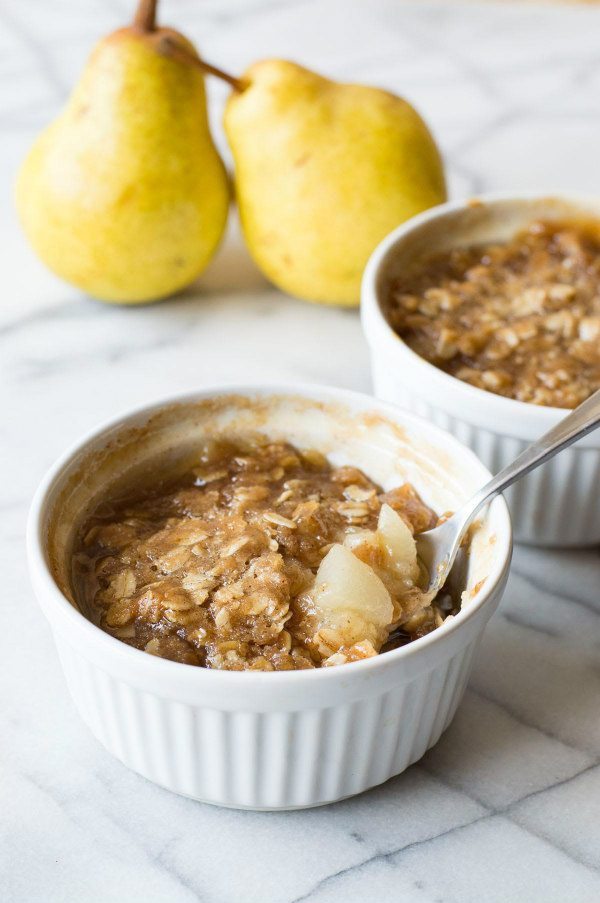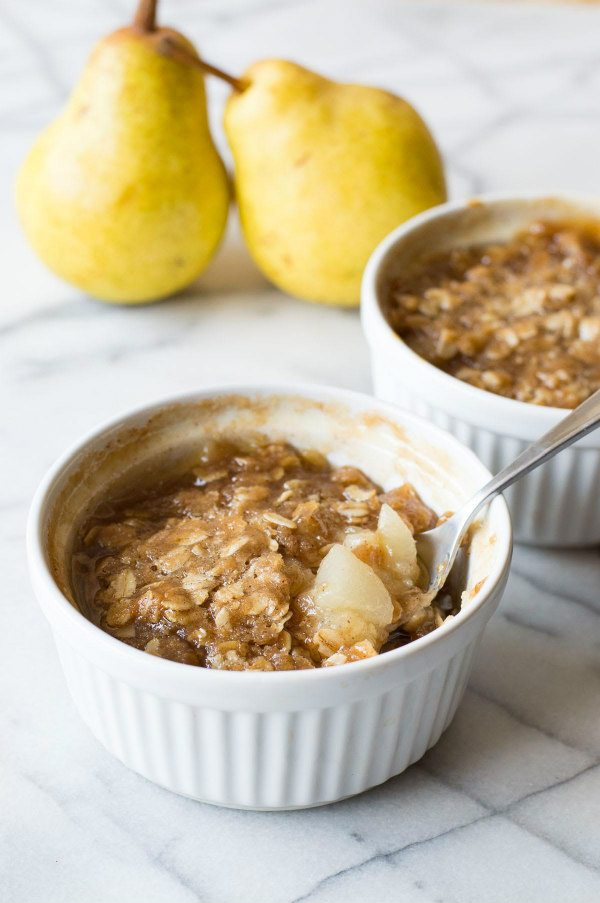 The recipe uses fresh pears.  Look for pears that have a tiny bit of give to them (that will let you know they're just ripe enough for baking).
Chose an Anjou or Bosc variety.  Some of the others can become too soft in the baking process.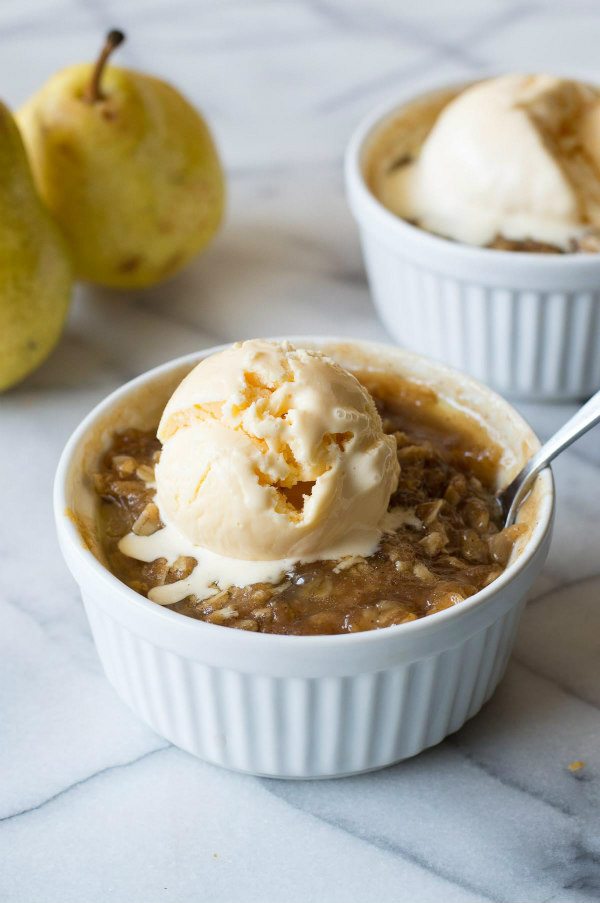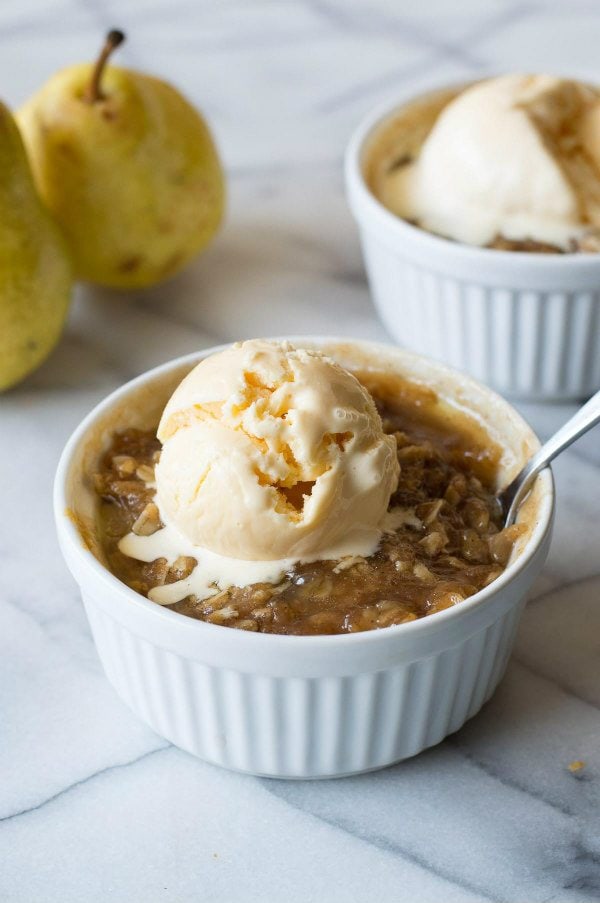 We like this crisp served warm in my house.  Top it with a bit of good vanilla ice cream.
Maple Ginger Pear Crisp
Yield:
6 to 8 servings
Prep Time: 25 minutes
Cook Time: 50 minutes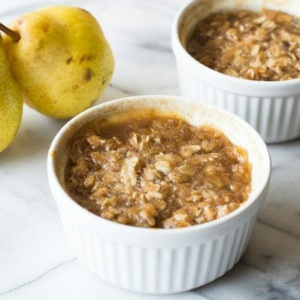 Ingredients:

FRUIT:

2 pounds firm-ripe pears (about 6 medium), peeled, cored and chopped
1 tablespoon freshly squeezed lemon juice
1/3 cup pure maple syrup
2 teaspoons finely grated fresh ginger (peel, then grate)
pinch of salt

TOPPING:

1/2 cup rolled oats, old-fashioned or quick-cooking oats
1/2 cup firmly packed brown sugar, light or dark
1/4 cup all-purpose flour
1/4 teaspoon ground ginger
1/4 teaspoon ground cinnamon
1/8 teaspoon freshly grated nutmeg
1/4 teaspoon kosher salt
6 tablespoons unsalted butter, melted and cooled to room temperature

Instructions:

Preheat oven to 350°F. Butter a 2-quart baking dish (or individual ramekins).
In a large bowl, combine the pears and lemon juice and toss well. Add the maple syrup, grated ginger, and salt, and toss again to combine.
In another large bowl, whisk together the oats, sugar, flour, ginger, cinnamon, nutmeg and salt. Slowly drizzle in the butter and stir with a fork until mixture is crumbly and all the ingredients are incorporated. Keep mixture crumbly, breaking up any large crumbs with the fork or your fingers.
Spoon the fruit into your prepared baking dish or ramekins. Evenly sprinkle the crumbs on top of fruit. Bake until the fruit is bubbling and topping is browned, 50 to 55 minutes. Serve hot or warm.
SOURCE:  RecipeGirl.com