Are you able to get your hands on some Meyers?  They're sometimes found at the Farmer's Market… try Whole Foods or Trader Joe's and any other specialty type markets.  You simply must find them.  And if you have a tree, well then I'm forever jealous.  I planted a very small Meyer Lemon tree last spring and it has maybe grown 2 inches taller- thus no fruit yet.  That's what I get for trying to be thrifty at the nursery!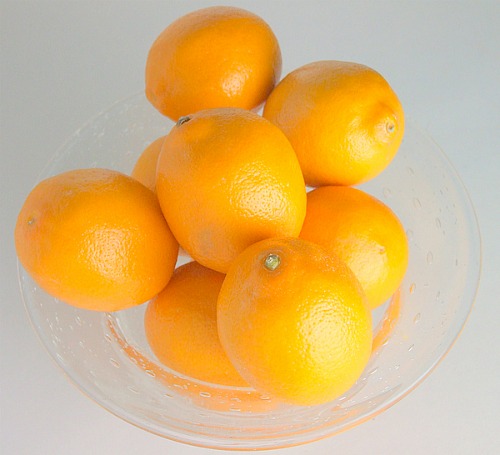 The bright, sunny color of a Meyer Lemon will draw you in, along with the sweeter flavor.   As Meyer Lemon season begins to draw to a close, I'm offering up a muffin recipe very worth trying…
Meyer Lemon- Ricotta Muffins.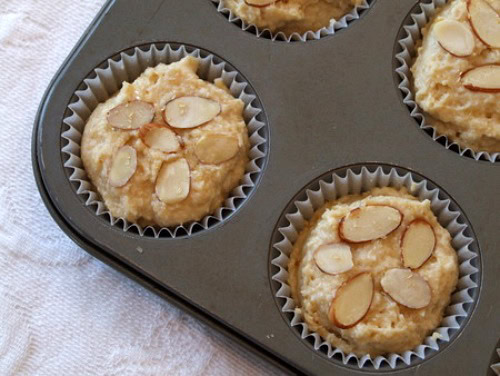 I worked from a recipe I found on this neat blog, but my healthy eating venture had me messing with the ingredients to make these a tad bit more diet-friendly.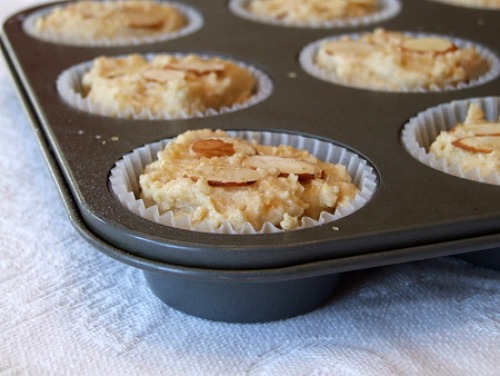 There's a 1/4 cup of butter in there and some added applesauce to help keep them moist. I also went for using low fat ricotta cheese.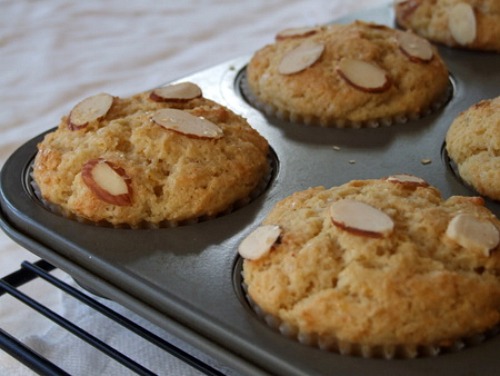 The flavor is really, really nice in these muffins. You see… there is a good amount of that wonderful Meyer Lemon zest in there, a splash of Meyer Lemon juice and added almond extract as well.
I know that someone will ask if they can use regular old sour lemons in this recipe.  Yes, I say 'go for it!'…  but understand that they might have a different taste than I'm describing.  Meyers do give off a substantially different flavor than regular sour lemons.   But since this recipe calls for a minimal amount of the actual lemon juice, you're probably okay to try it with plain old lemons.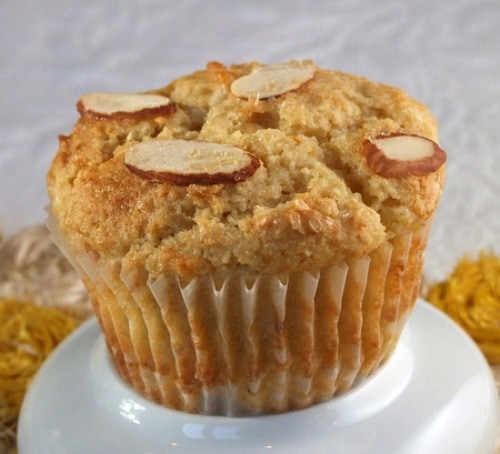 See how perfect they are? They really were quite delicious.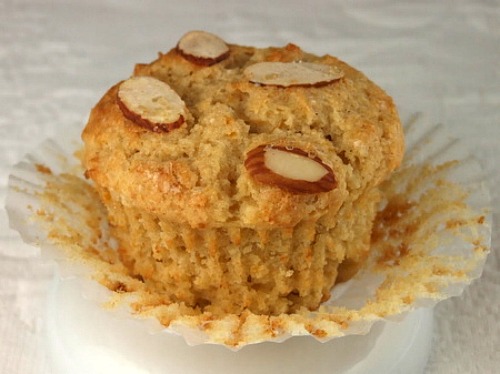 Something made these very moist (ricotta & applesauce, no doubt), and the blend of lemon & almond is fabuloso. Don't skip the sliced almonds on top, and I added a little demerara/turbinado sugar on top for a little extra crunch and sparkle.
This recipe can be found here:  Meyer Lemon Ricotta Muffins
The Meyer Lemons that I used are from that wonderful San Diego resource: Specialty Produce.