It's time to bring jello salads back in style: Orange Sherbet Jello Salad
Remember jello salads from the 70's? Wait, maybe you don't! You've certainly seen them in TV shows or read about them. Well, they have been around a long time, and here is one that you need to try!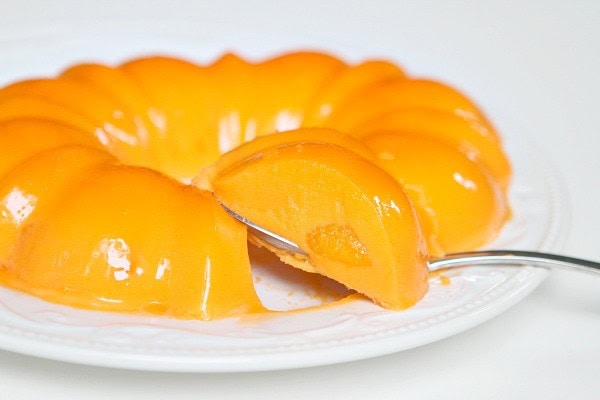 Orange Sherbet Jello Salad
My mom used to make this jello salad all the time when I was little. It showed up on every single Thanksgiving table, it showed up at potlucks, and it made an appearance as a special treat for us kids once in a while too.
Jello salads have gotten a bad rap over the years because people try to put too much stuff in them. This one is simply made with orange jello and mandarin oranges. And it has orange sherbet in it too, so that makes it the best jello salad ever!!!
My little nieces and nephews are visiting this Thanksgiving. I told them I was making a jello salad with ice cream in it, and they're SUPER EXCITED!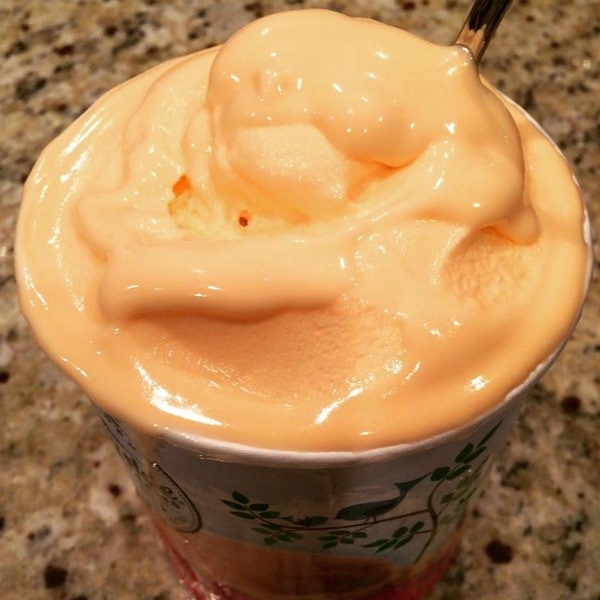 By the way, when is the last time you had a scoop of orange sherbet? I'm pretty sure I was under 20. It seems to be one of those frozen desserts that you only buy for the kids, doesn't it? Well let me tell you… orange sherbet is incredible. I opened up the container and it had softened up perfectly… and I ate a spoonful and just about fell over.
Why have I ignored orange sherbet all my life? You seriously need to get some sherbet and enjoy it all over again. It's not just for kids! And it's wonderful when you turn it into an Orange Sherbet Jello Salad.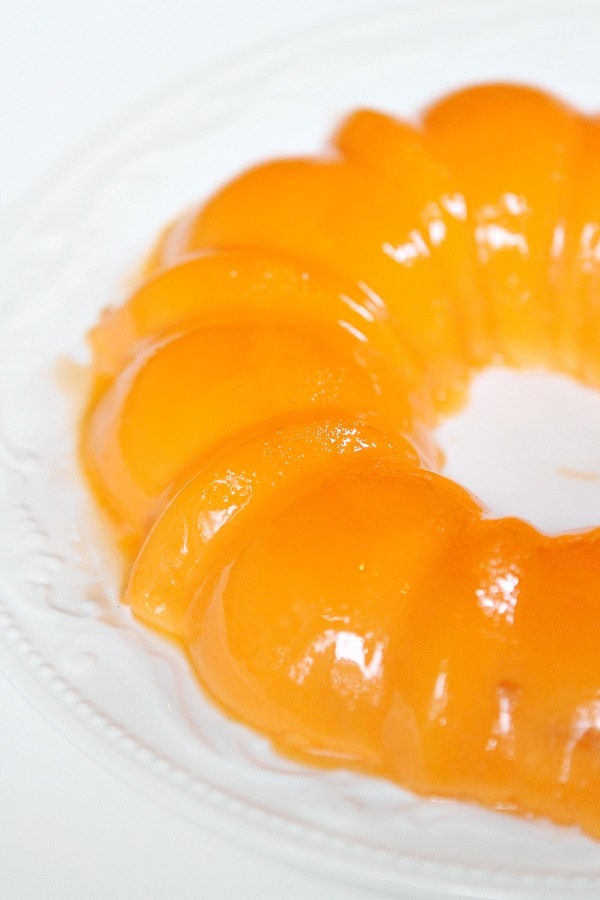 How to make Orange Sherbet Jello Salad:
The orange sherbet is stirred into the jello mixture until it's completely melted, and it gives this jello salad a wonderful flavor and velvety texture. Yes, that makes it more like dessert… but that's perfectly okay when you're making jello. It's a treat! That mixture is poured into a jello mold, and then mandarin oranges are added in last before chilling.
Tip: Do you have a jello mold pan in your kitchen? Probably not. Not many people have those around any more. You can certainly make this recipe without a jello mold. Just put it in a square pyrex or casserole dish and scoop it out to serve.
Here are a few more party salad recipes you might like to try:
Orange Sherbet Jello Salad
Best side salad for holiday dinners!
Recipe Details
Ingredients
One

6-ounce box

Orange Jell-O

1

cup

boiling water

One

15-ounce can

mandarin oranges

(drain, and save the juice)

1

pint (2 cups)

orange sherbet,

softened
Instructions
In a medium bowl, stir hot water into the Jell-O powdered gelatin until it is completely dissolved. Add the mandarin orange juice and the softened sherbet and continue to mix until the sherbet is melted.

Spray a jello mold (or an 8x8-inch glass pan) with nonstick spray. Pour the Jell-O mixture into the mold and gently scatter the orange slices into the mixture.

Refrigerate for several hours (or overnight) until well set. Carefully turn out the chilled jello mold onto a decorative plate (see tips below).  Or if you used a square dish, you can just put it out for scooping and serving.  Keep refrigerated until ready to serve.
Notes
*Tips for getting the Jell-O out of the mold:  Use a small rubber spatula or a knife to loosen the edges of the salad.  Place a serving plate on top of the mold and gently flip it over.  If the Jell-O doesn't seem to be coming out, you can always place the bottom of the pan in warm water for about 10 seconds, then flip it over.  It should slide right out.
Nutrition
Serving:
1
g
,
Calories:
194
kcal
,
Carbohydrates:
44
g
,
Protein:
3
g
,
Fat:
1
g
,
Saturated Fat:
1
g
,
Cholesterol:
1
mg
,
Sodium:
127
mg
,
Potassium:
145
mg
,
Fiber:
2
g
,
Sugar:
38
g
,
Vitamin A:
389
IU
,
Vitamin C:
16
mg
,
Calcium:
52
mg
,
Iron:
1
mg