This Peach Breakfast Cake is a fantastic morning treat.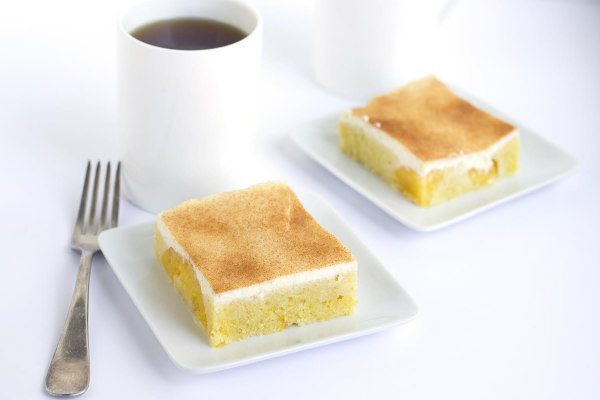 This is a moist coffee cake with fresh peaches hidden inside.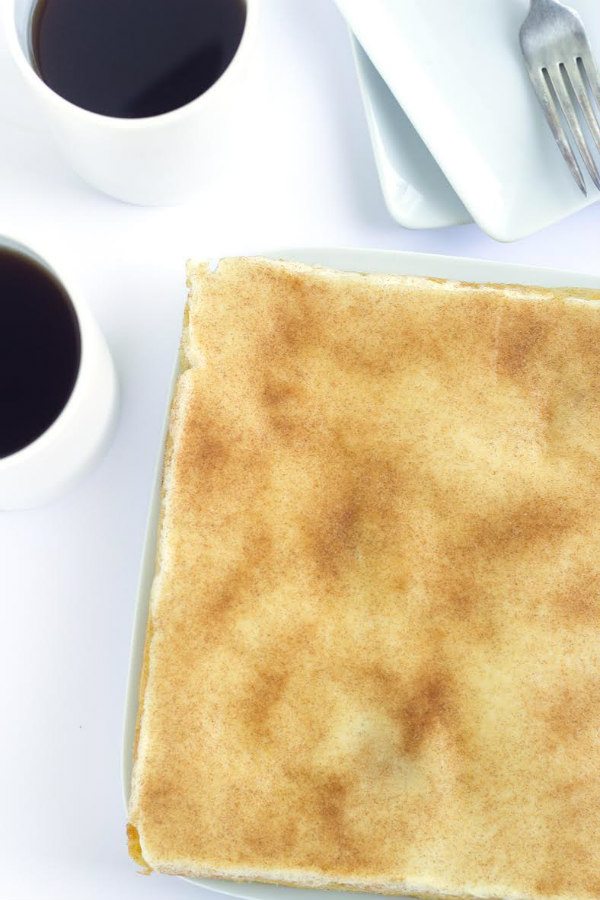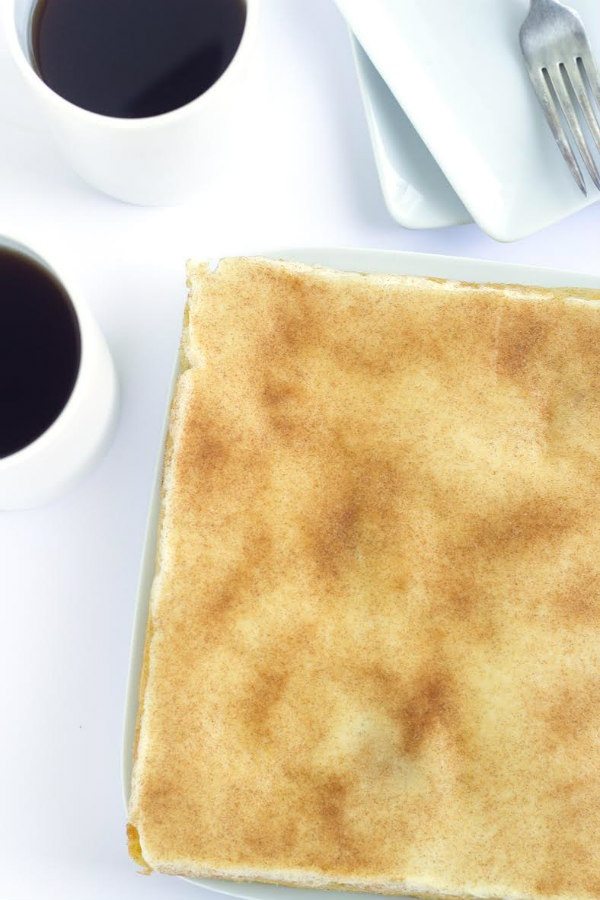 It's the perfect cake to make in the summertime- when peaches are at their ripest and sweetest.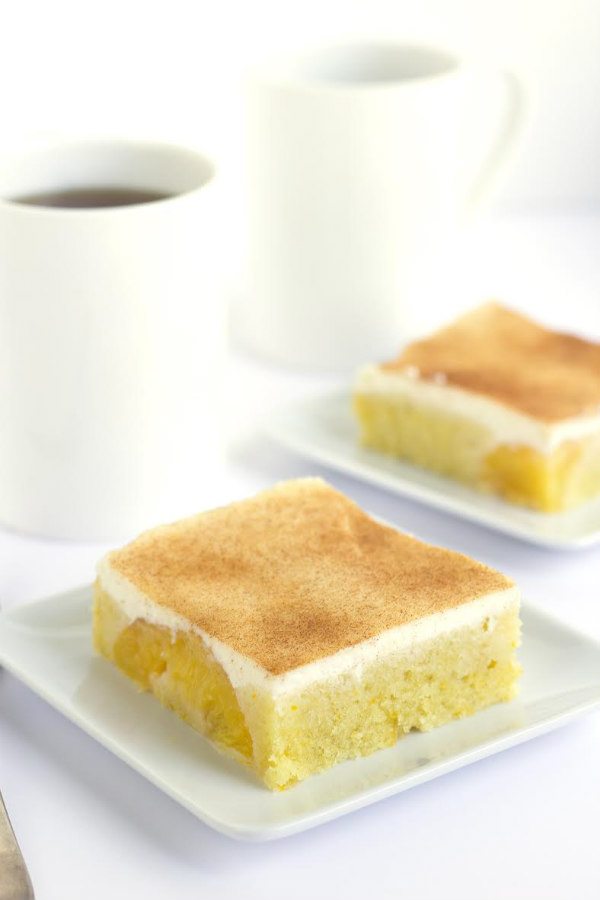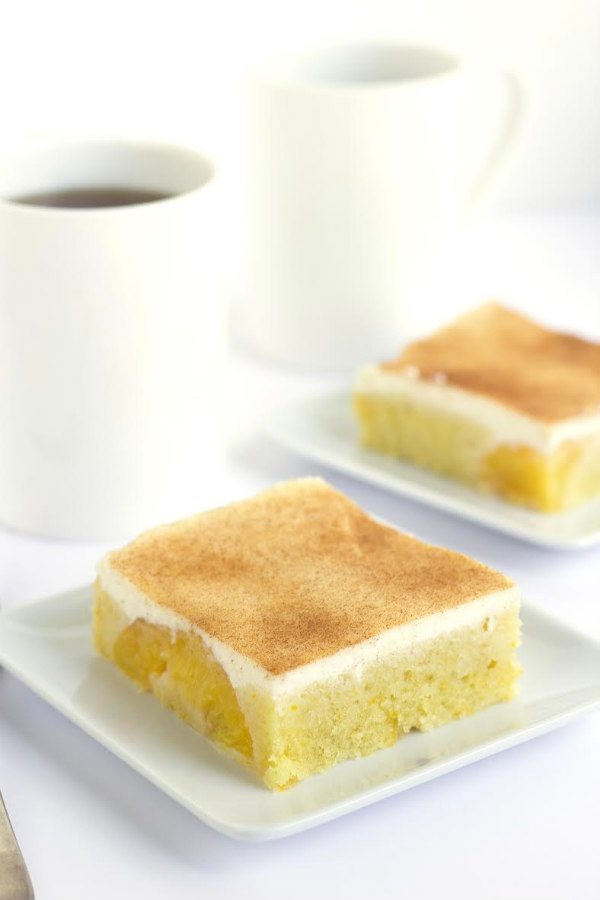 Peach Breakfast Cake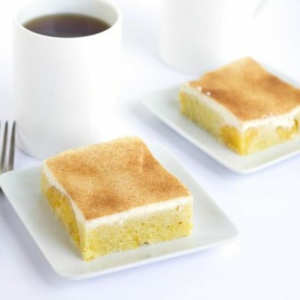 Yield:
9 servings
Prep Time: 20 minutes
Cook Time: 30 minutes
Ingredients:
TOPPING:
1 cup sour cream
1/4 cup granulated white sugar
1 large egg white
1/4 teaspoon almond extract
CAKE:
1/2 cup (1 stick) butter
1/2 cup granulated white sugar
1 teaspoon finely grated orange zest
1/4 teaspoon almond extract
2 large eggs
3/4 cup all-purpose flour
3 large firm, ripe peaches- peeled, halved and pitted
cinnamon and sugar
Directions:
Preheat oven to 350 degrees.
Mix the topping ingredients together in a medium bowl. Set aside.
In a large bowl, use a hand mixer to blend butter, sugar, zest and almond extract until well mixed. Add the eggs, one at a time, until incorporated. Add the flour; blend until smoothly mixed. Spread the batter in a buttered, flour-dusted 9-inch cheesecake pan with removable rim (or a 8x8 or 9x9-inch square pan).
Arrange peach halves, cut side down, on top of the batter. Bake until cake is lightly browned and just begins to pull from pan sides (20 to 25 minutes). Remove from oven and quickly and neatly spoon topping around fruit. Bake 10 minutes longer. Cool on wire rack at least 30 minutes; serve warm or cool.
Run a knife between rim and cake. Remove rim and set cake on platter. Sprinkle lightly with cinnamon sugar.
Tips:
If made ahead, cool, cover and let stand up to 3 hours at room temperature, or chill up to 8 hours.
SOURCE: RecipeGirl.com
Here are a few more breakfast cake recipes you might enjoy: