Years ago when our old house was up for sale, I mixed up a big batch of cookie dough and froze it in little cookie dough mounds. When we'd get a call from a realtor telling us that they were on their way with a client to come take a look at our house, I'd quickly heat up the oven, take out some frozen cookie dough and bake up 6 cookies. I figured that the scent of freshly baked cookies wafting through all of the rooms in our house would be a good selling point. Home-baked cookies are MAGICAL that way. We sold our house! Here's my latest cookie recipe: Peanut Butter Chocolate Chip Oatmeal Cookies with Sea Salt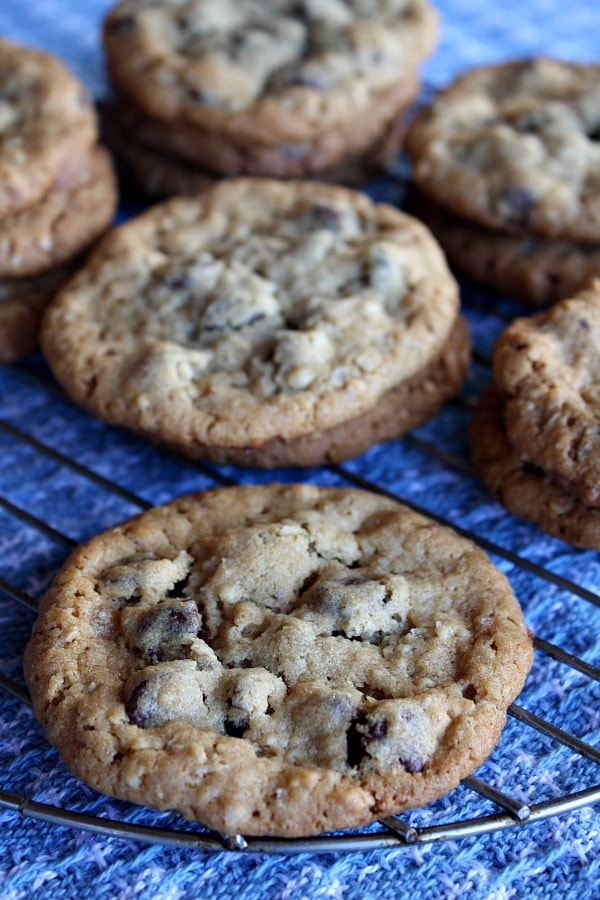 I've never been much of a fan of store bought cookies. Sure, I'll buy Oreo's now and then, and I get my occasional fix of Mother's Iced Animal Cookies, but in general… store bought cookies just aren't very good. You'd think they'd be better in the store bakeries since you can catch a whiff of cookies baking as you pass the bakery section, but for some reason they seem to taste strange and processed there too.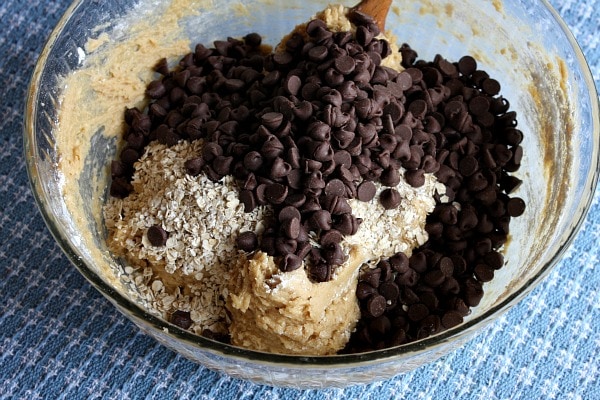 This recipe all begins with a typical peanut butter cookie dough. Oats and chocolate chips are added in for texture purposes and chocolate-lovers.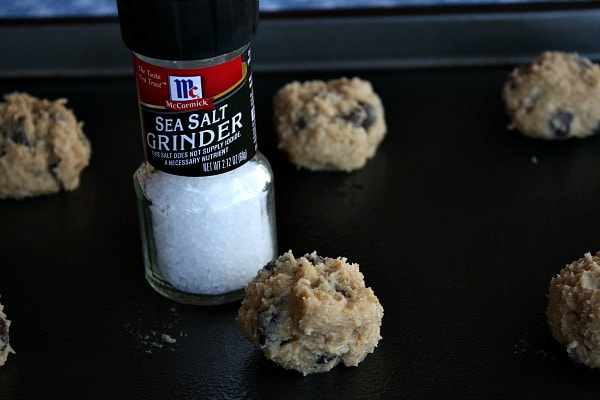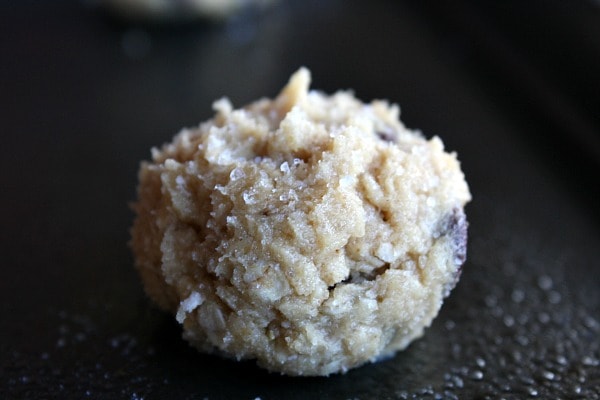 Don't let the sea salt scare you. This cookie is not weird and freaky and salt-infested. It's just a sprinkle of sea salt on top, and that extra (slightly) salty flavor is wonderful when it's combined with the sweet. You've just gotta trust me on this one. If you're totally adverse to the idea, you can always leave it out.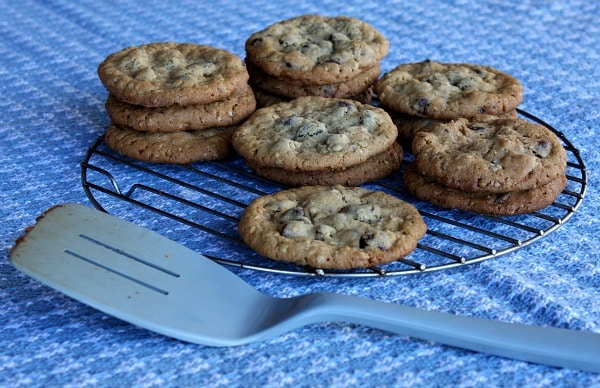 These cookies bake up sturdy and darn-near perfect. All of the bumps and lumps are in the right places. And you can see that the sea salt is visually minimal. Tasters will note a tiny bit of salty accent flavor in every cookie bite.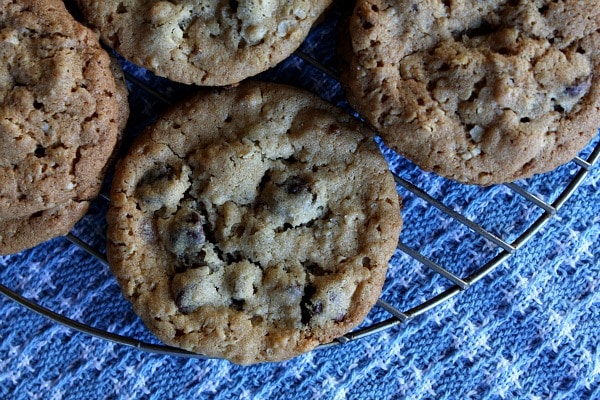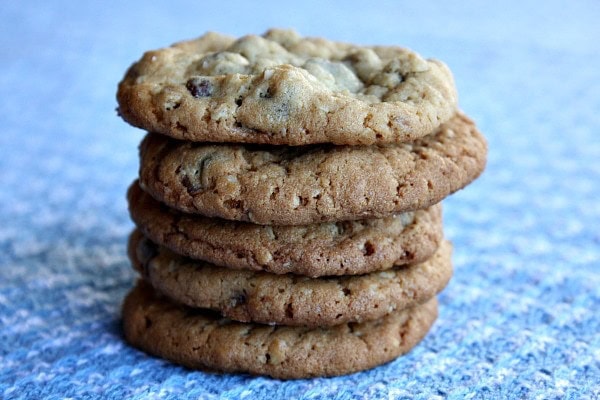 So you can steer clear of the cookie aisle this week… lay off the Chips Ahoy, the Fig Newtons and the Nutter Butters, and try these instead. They are perfectly awesome and homemade and wayyyy more delicious than anything you buy. And hey, if you're trying to sell your house… baking cookies to lure in potential buyers is kind of a brilliant idea, don't you think?
Peanut Butter Chocolate Chip Oatmeal Cookies with Sea Salt
Yield:
4 dozen cookies
Prep Time: 15 min
Cook Time: 12 min
Ingredients:

1 1/2 cups all-purpose flour
2 teaspoons baking soda
1/2 teaspoon salt
1 cup (2 sticks) unsalted butter, at room temperature
1 cup creamy peanut butter (or crunchy if you want crunch)
1 cup packed light brown sugar
3/4 cup granulated white sugar
2 large eggs
1/2 cup quick cooking oats (see *Tips below)
One 12-ounce package chocolate chips (I prefer milk chocolate)
sea salt, for sprinkling on top

Instructions:

1. Preheat the oven to 350 degrees F. Spray baking sheets with nonstick spray (or line with parchment or silpat mats).

2. In a medium bowl, whisk together the flour, baking soda and salt. Set aside.

3. In a large bowl, use an electric mixer at medium speed to combine the butter, peanut butter and sugars. Beat in the eggs one at a time until they are incorporated. Add the dry ingredients and beat until combined.

4. Stir in the oats and the chocolate chips.

5. Drop the cookies in rounded tablespoonfuls onto the cookie sheet, 3 inches apart. Sprinkle lightly with sea salt. Bake 10 to 15 minutes, or until cookies are set and cooked through to the middle. Timing will probably be about 12 minutes, but check first batch at 10, and then keep checking at 1 minute intervals until they are looking perfect. Then you can set timing for the remaining batches.

Tips:

*Substitute old-fashioned oats if you need to... they'll just give the cookie a bit more texture.