These Peppermint Brownies are a delicious minty treat (good for mint-lovers like my husband!)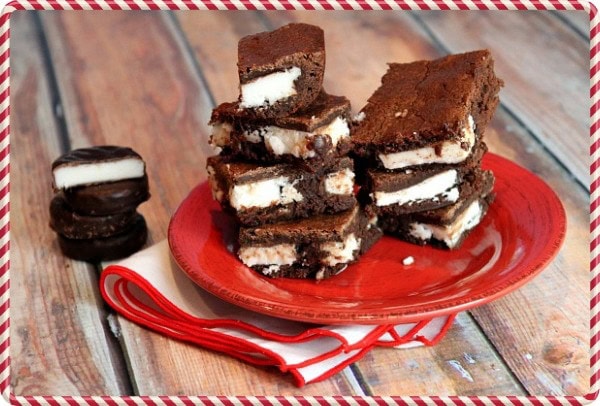 Here we have a very fudgy brownie with a layer of Peppermint Patties hidden inside.  I personally like to cut these into chunks and keep them in the freezer until I'm ready to eat one.  There's something about minty things being COLD that make them so much better.  On that note, I might as well admit that I freeze pretty much all of my desserts.  Frozen candy bars are the best (especially Milky Way).  And for some reason, desserts stored in the freezer always seem slightly safer than those that are sitting on the counter staring at me.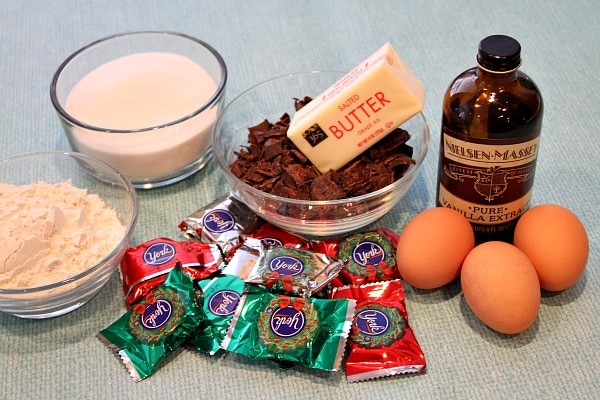 A short list of ingredients is needed for this recipe.  This is it!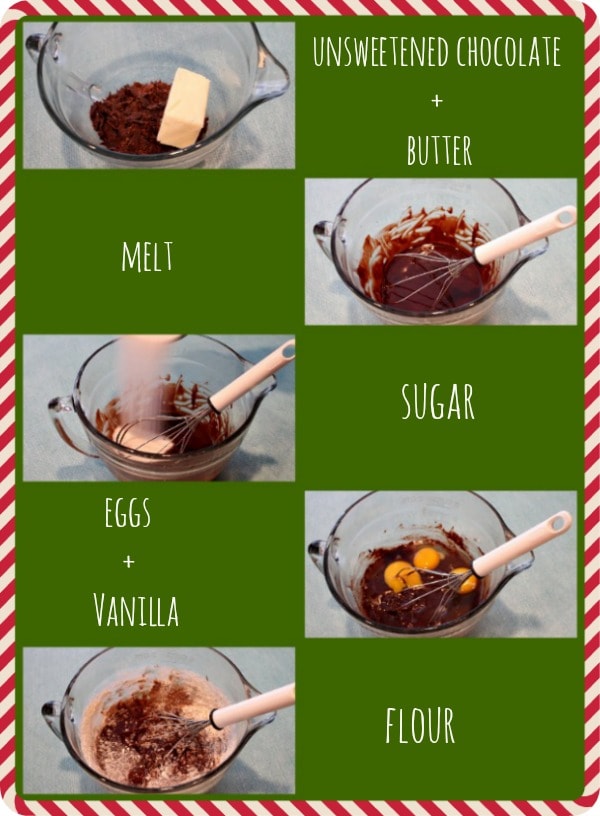 Easy step-by-step!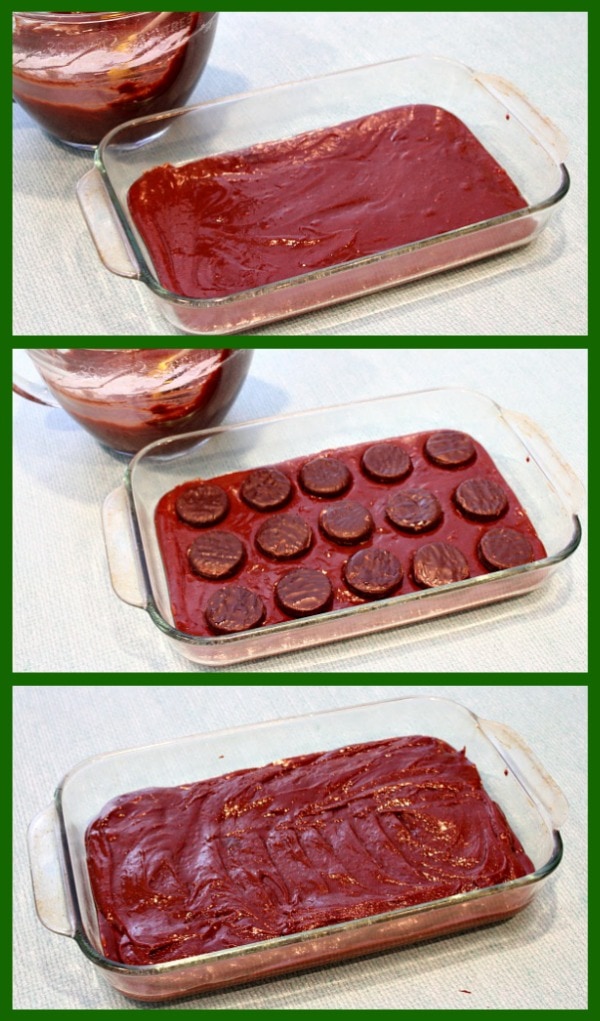 Once the batter is mixed together, half of it is spread into a pan (I didn't use an 8×8-inch pan, but it's best to do so.  Oh, and it's also best to line the pan with foil or parchment.  So basically don't do what I did above-  OOPS!)  Peppermint Patties are layered on top of that first layer of batter.  Then the rest of the batter is smoothed on top.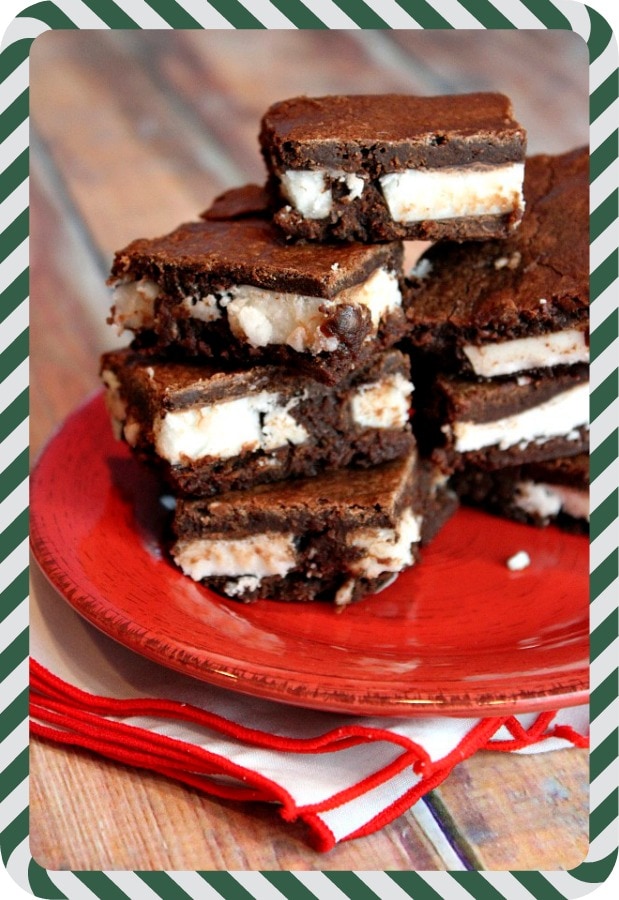 That's it.  When they're all nice and cool, cut them into slices.  And if you're into that frozen thing, place each slice in a zip baggie and toss it in the freezer for sometime when you get the munchies.
MERRY CHRISTMAS to you all- enjoy, be happy and stay safe.  XOXO
Peppermint Brownies
Yield:
16 brownies
Prep Time: 20 min
Cook Time: 25 min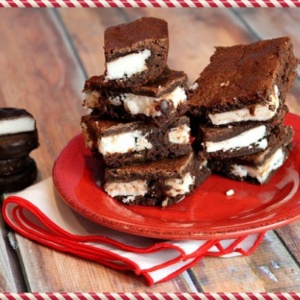 Ingredients:

1/2 cup (1 stick) butter
4 ounces unsweetened baking chocolate, chopped finely
1 1/3 cups granulated white sugar
3 large eggs, beaten
1 1/2 teaspoons vanilla extract
3/4 cup Gold Medal® All-Purpose Flour
10 to 15 .06-ounce peppermint patties

Instructions:

1. Preheat the oven to 350 degrees F. Line an 8x8-inch pan with foil or parchment paper and spray with nonstick spray.

2. In medium saucepan over low heat, melt butter and chocolate- stirring often. Remove from heat and whisk in sugar and remaining ingredients (except peppermint patties).

3. Pour half of the batter into the lined baking dish. Then lay the peppermint patties over top of the batter. Add remaining batter and bake for 30 to 35 minutes.

4. Cool completely, lift the foil out of the pan and onto a cutting board, then slice and serve. Store in a covered container.

Tips:

*Peppermint Patties are a candy found in the USA- a soft peppermint candy dipped in chocolate. Something similar may be used.