Sometimes I just need a 'sugar fix.' I don't need the fat, and I don't really crave the fat either. I take that back… I do crave donuts once in a while, but the thought of eating a donut and knowing how much fat is in there pretty much grosses me out at the moment. I don't work as hard as I do at the gym just to be burning off calories had in a donut- so forget donuts. Instead, I think about sorbet. It's so easy to make, and it's so easy to play around with & create different flavors.
I purchased a Costco-sized bottle of POM juice on a whim and have been wanting to use it up. And since I picked up a bag of blood oranges at the Farmer's Market the other day, I decided to combine the two and use them in a sorbet. My latest yummy sorbet experiment: Pomegranate and Blood Orange Sorbet.
Here's the How-To: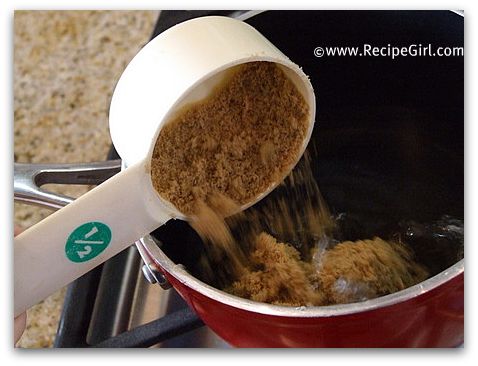 Mix brown sugar with water & boil it down a little bit.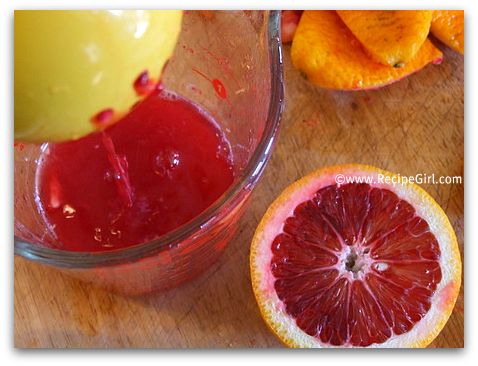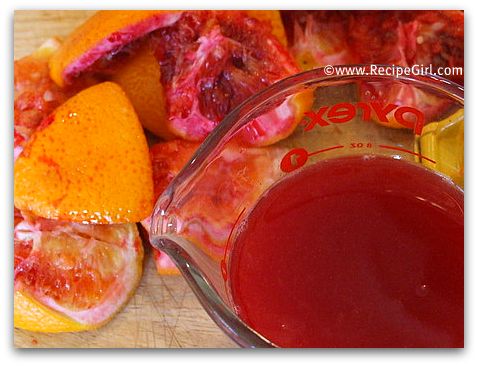 While that's boiling down, squeeze the blood oranges. Make sure you don't have any clothes on that you care about. Those oranges squirt out juice that stains pretty easily!! I needed about 4 large, juicy oranges to make 1 cup of juice.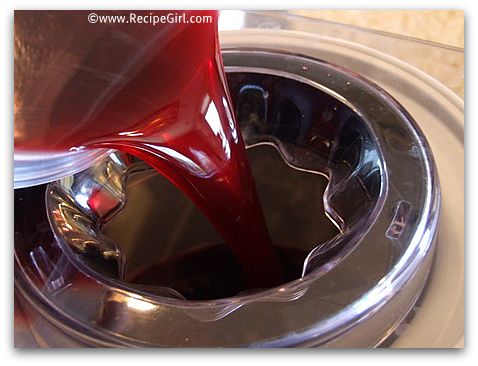 Mix the water/sugar with pomegranate juice, blood orange juice, a little lemon juice and a tiny bit of cinnamon. Refrigerate this mixture overnight so it gets nice and cold. Pour it into your ice cream maker and let it do its thing. If you don't have an ice cream maker… get one- it's as simple as that. They're super fun to have. I have the basic Cuisinart that they sell at Costco, and it's just perfect.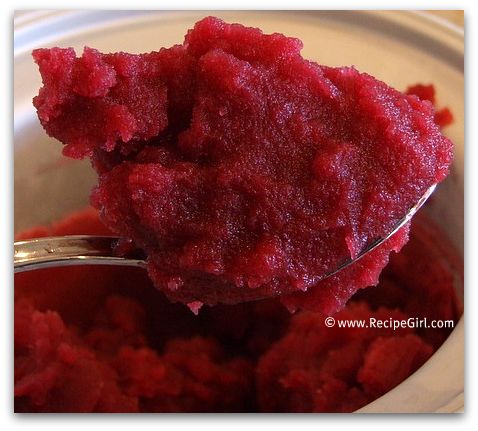 When it gets nice and slushy and frozen, it's done. Sneak a little taste before you put it into a container to freeze.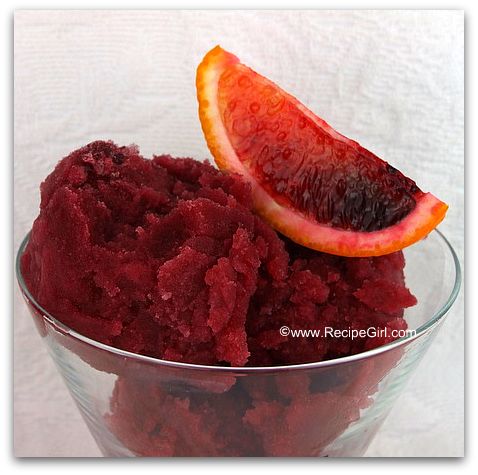 Though it's loaded with sugar (the brown sugar and then the natural sugar in the juices), I feel a little bit better about eating this for a little treat than some sort of fat-and-sugar-laden baked good.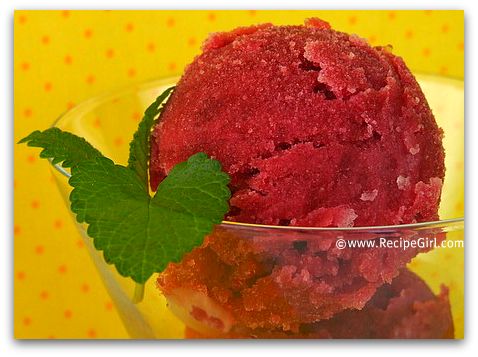 This sorbet is both tart and sweet- a small scoop is just right. We enjoyed these flavors very much. I was a little worried it wouldn't be kid-friendly because it's not sweet & creamy like ice cream, but my little guy absolutely loved it. Yay for sorbet!
This recipe can be found HERE.