Your whole family will be crazy for these:  Pork and Melted Cheese Hoagies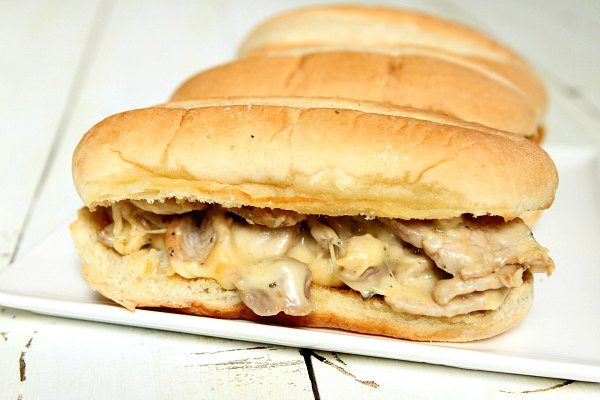 I've always loved a good Philly cheese steak sandwich, but sometimes I've had enough of eating red meat.  I have a solution!  I've discovered that you can use pork in place of beef and it makes a fabulous, warm hoagie.  I served these for dinner the other night and the boys in my house gave them the major two-thumbs-up.  
Here's what you'll use for the pork in this recipe: Smithfield's Garlic & Herb Pork Sirloin.  Because it is already marinated, you won't have to add any spices to the meal.  The garlic and herbs give the pork a good amount of flavor that comes through in the sandwich.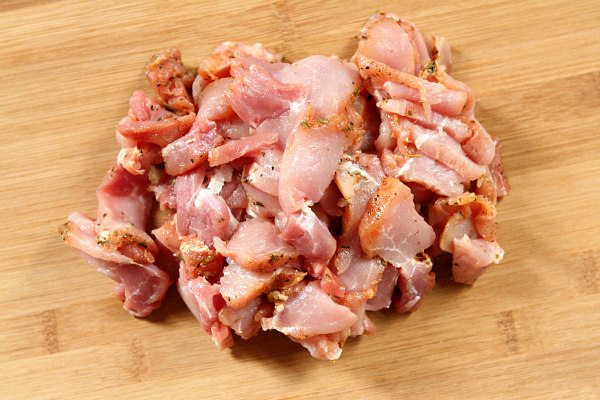 A hoagie turns out best when you use thin slices of meat.  It's easy enough to cut the pork sirloin into thin slices because it's so tender.  Just use a good, sharp knife.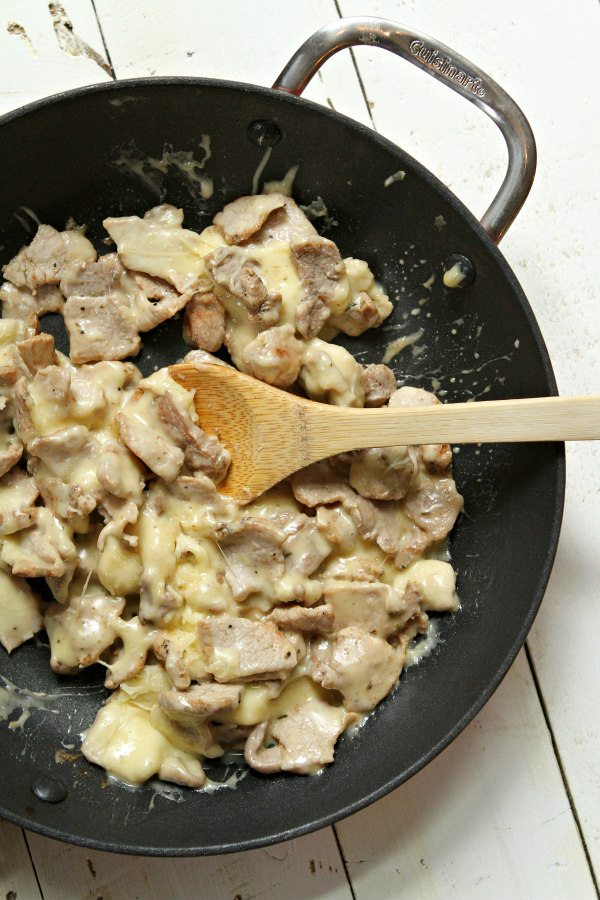 The pork is quickly sauteed and then mixed with the cheese… to create a wonderful filling for your sandwiches.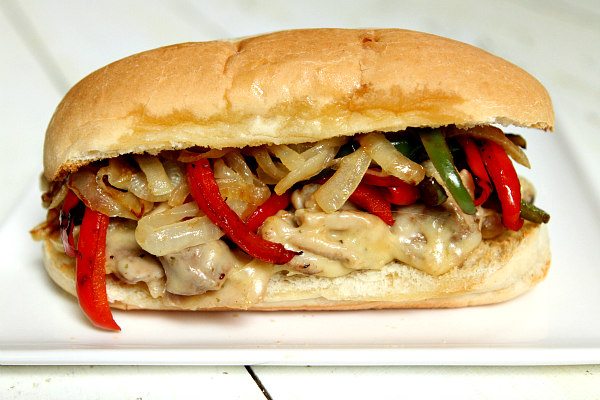 My son wanted his sandwich plain.  My husband and I preferred to stuff ours with plenty of sauteed peppers and onions.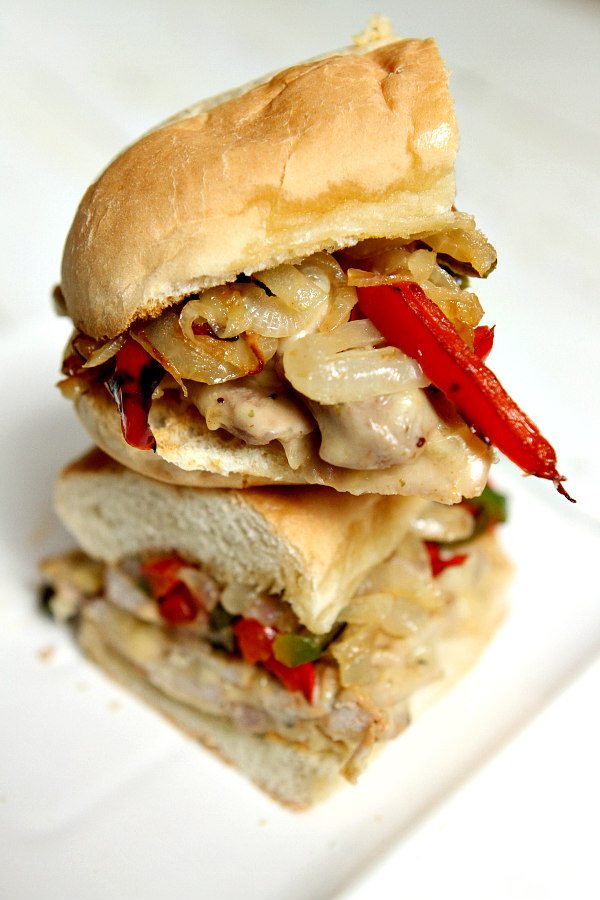 We all loved trying the pork in place of beef for once.  And you can get these on the table for dinner in just 30 minutes.  These are seriously the best hoagies ever!
For more delicious recipes that can be ready in just 30 minutes or less, visit www.smithfield.com/RFRF or Facebook.com/CookingwithSmithfield.
Pork and Melted Cheese Hoagies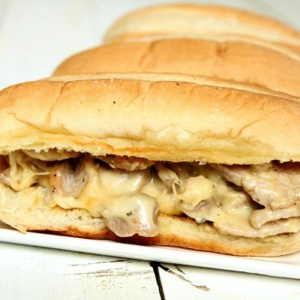 Yield:
4 sandwiches
Prep Time:30 minutes
Cook Time:25 minutes
Ingredients:
olive oil
1 medium onion, sliced thinly
1 medium red bell pepper, seeded and sliced thinly
1 medium green bell pepper, seeded and sliced thinly
1 Smithfield Garlic & Herb Pork Sirloin (about 23 ounces)
4 French rolls, opened up and spread with butter
8 slices white American cheese
1/4 cup shredded Parmesan cheese
Directions:
Preheat the oven to 400 degrees F.
Heat a large nonstick skillet over medium heat.  Swirl in a bit of oil and add the onion and bell peppers.  Sauté until the peppers are softened and the onions are golden- 15 to 20 minutes.
Meanwhile, Cut the sirloin into 1-inch pieces.  Use a sharp knife to cut thin slices off each piece.
Place rolls butter-side-up on a baking sheet.  Heat in the oven for about 5 minutes, or until the rolls begin to crisp on the edges.
Heat a second skillet over medium-high heat.  Swirl in a bit of oil and add the pork.  Cook the pork in the pan until cooked through on both sides- stirring as needed to move the pork around.  Spoon the pork into a bowl.  Wipe out the pan.  Move the pork back into the pan and turn heat to medium.  Cover the pork with the American cheese and sprinkle the Parmesan on top.  Cover the pan and let the cheese melt.  When all is melted, stir the pork with the cheese.
Assemble the sandwiches:  Divide the pork and cheese mixture between the four toasted rolls.  Top with onion and peppers.  Eat!
SOURCE:  RecipeGirl.com
Here are a few more hoagie recipes you might enjoy:
Disclosure:  This post has been written in partnership with Smithfield to share some of their pork products in conjunction with their Real Flavor, Real Fast program.  This is a product that I know and use in my kitchen.  All opinions shared are my own.