Our third stop on our Mexican Riviera cruise: Princess Cruises Excursions in Cabo San Lucas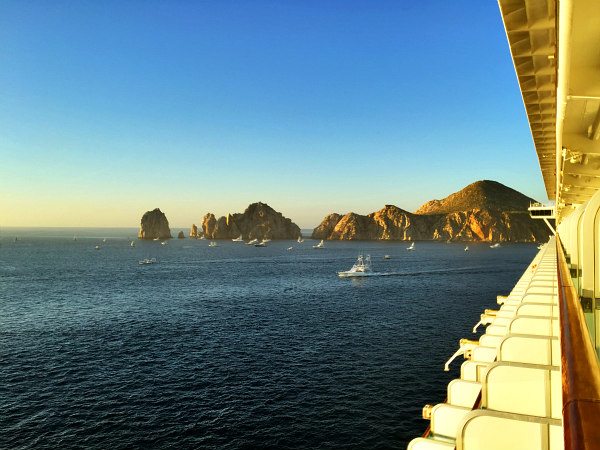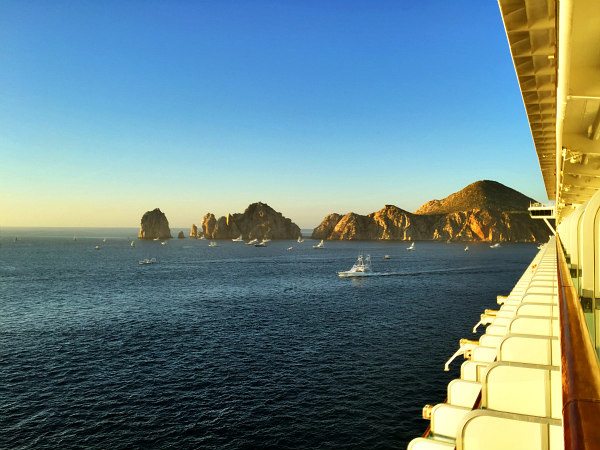 Cabo is situated at the southern tip of the Baja California peninsula, and it has an average year-round temperature of 78 degrees.  It's considered a world-class vacation destination, and it's a popular place for Hollywood celebrities to flock to as well.  Three movies have been filmed on the beaches of Cabo:  The Heartbreak Kid, The Sisterhood of the Traveling Pants and Troy.  Street food is big in Cabo- try the Baja-style fish tacos and churros found at vendors and carts in every neighborhood.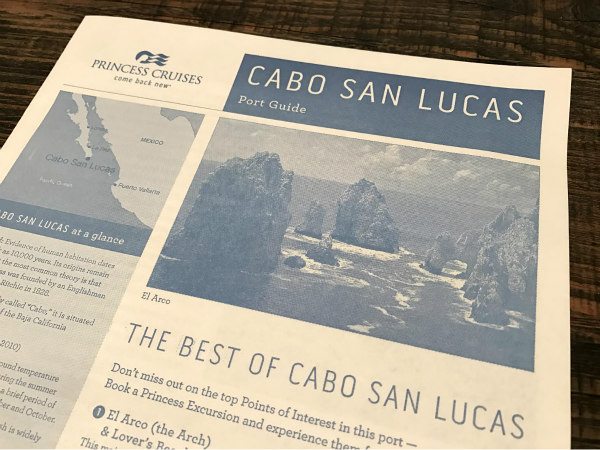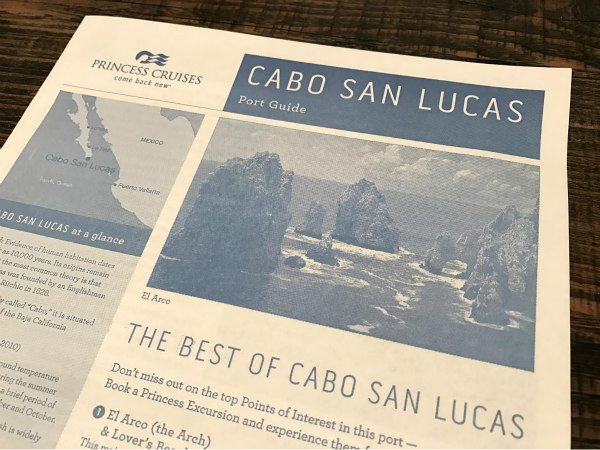 POINTS OF INTEREST IN CABO SAN LUCAS (THERE ARE PLANNED SHORE EXCURSIONS WHERE YOU CAN EXPERIENCE THESE, OR YOU CAN VENTURE OUT ON YOUR OWN):
El Arco (the Arch) and Lover's Beach: rock formation carved by the ocean currents, a haven for sea lions- near Lover's Beach
San José del Cabo: tour the historical center to browse the Spanish architecture and culture
Médano Beach: most popular beach and swimming area~ water sports, restaurants and street vendors
Todos Santos:  quaint village and miles of beaches
Dolphin encounter:  interact and swim with the dolphins at Cabo Dolphin Center
Outdoor Adventures:  snorkeling, whale-watching, horseback riding, ziplining, off-roading, yachting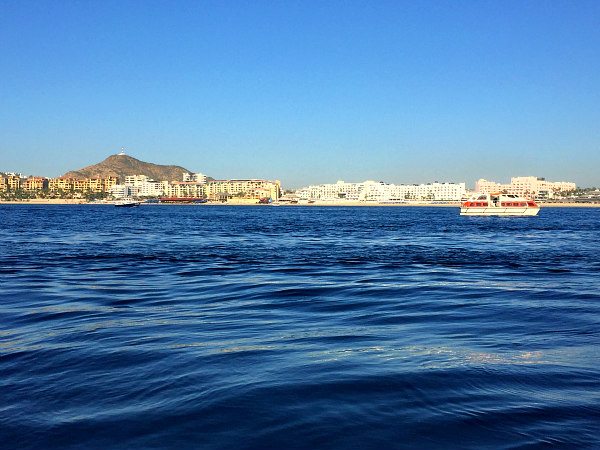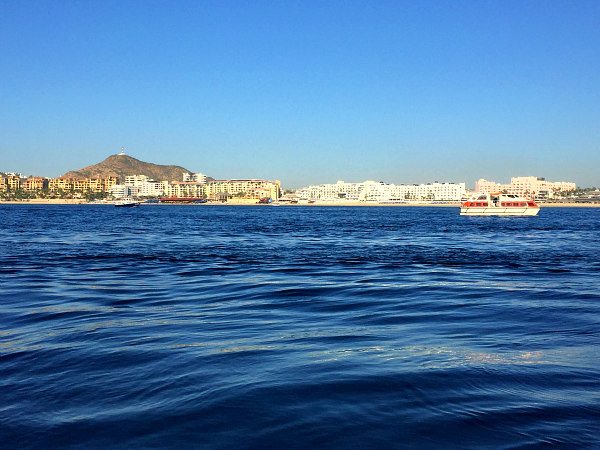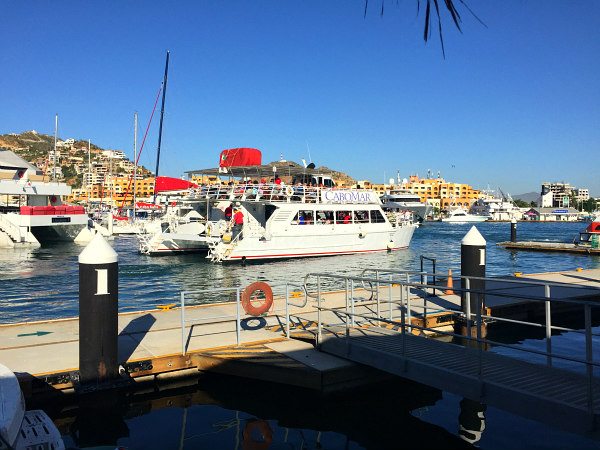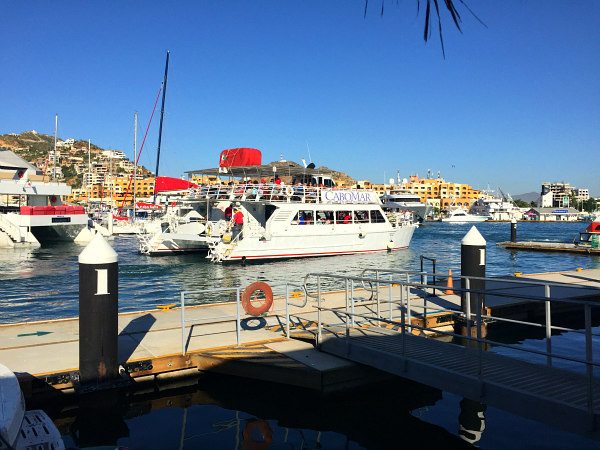 It's quite a bustling harbor in Cabo San Lucas.  You'll spot a mix of fishing boats, tour boats and luxury yachts.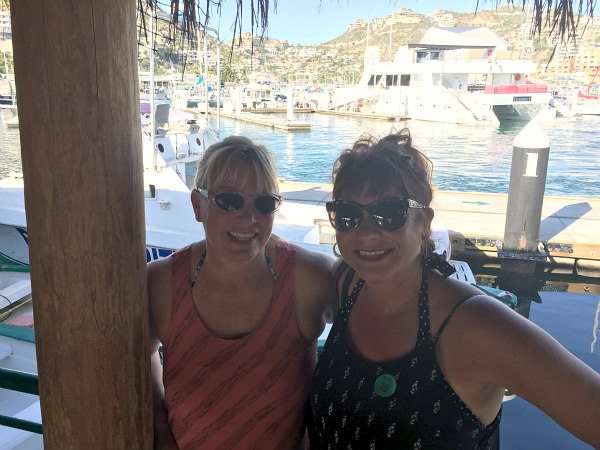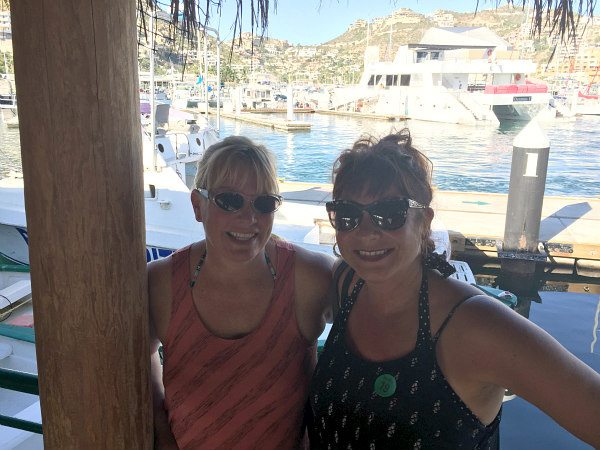 Hanging out with my friend Sandy (Reluctant Entertainer blog) by the harbor.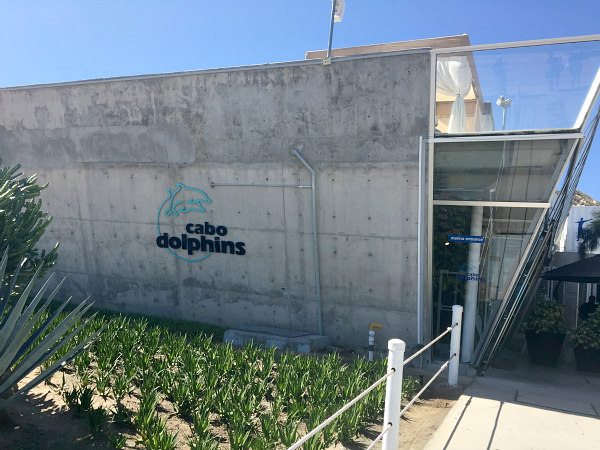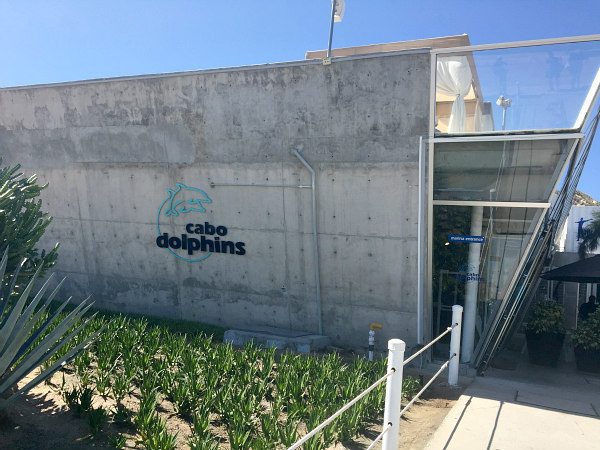 Our excursion choice in Cabo San Lucas was the Dolphin Encounter.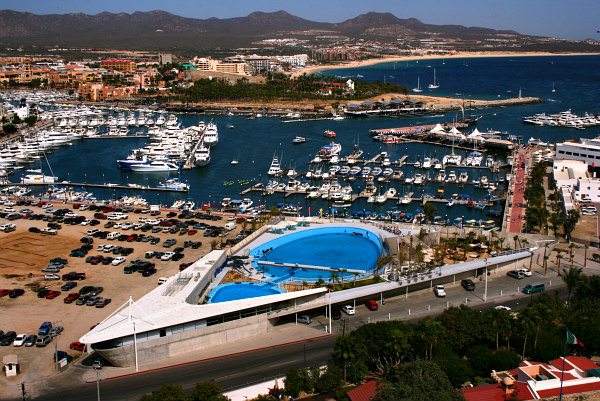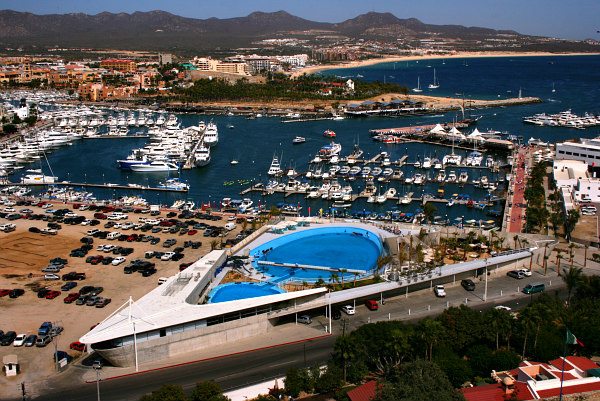 The Cabo Dolphin Center is a rather large, beautifully built education center devoted to providing experiences with the dolphins.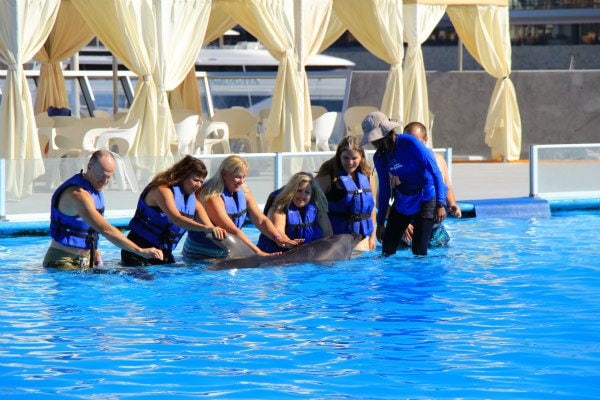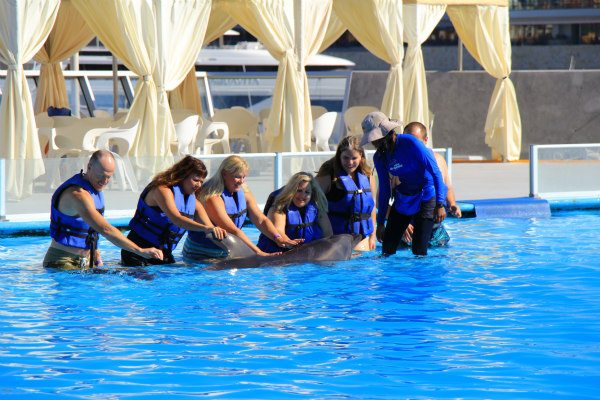 It's a very organized venture.  They really take care to make sure that both the dolphins and the participants are safe.  Small groups are given carefully crafted instructions on how to interact with the dolphins.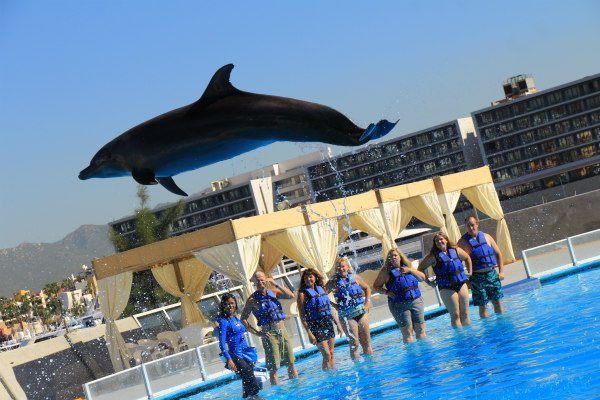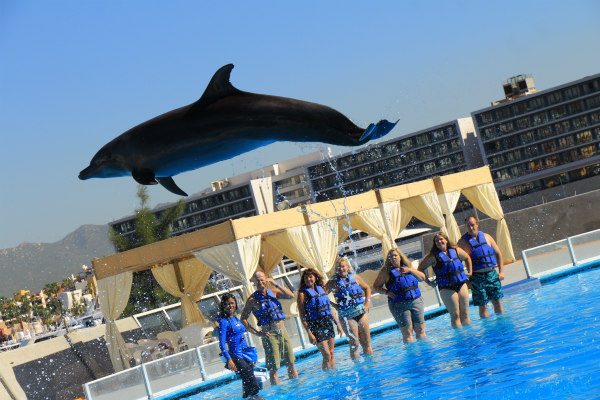 It was truly an amazing experience to be right there watching and touching these beautiful creatures.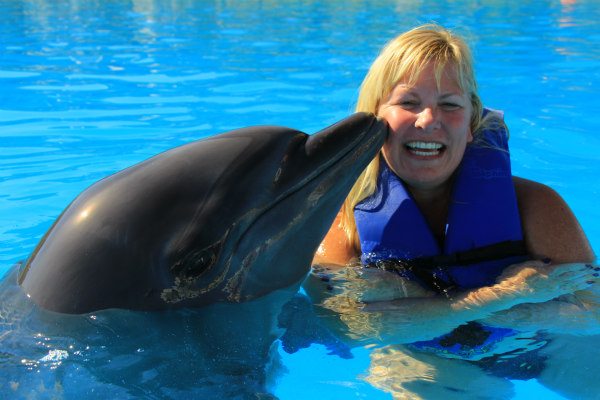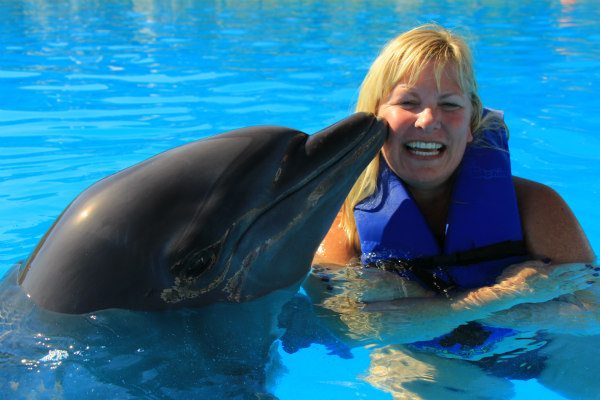 Although dolphins are known to be so gentle, I thought I'd be scared to death to be right there in the water with them.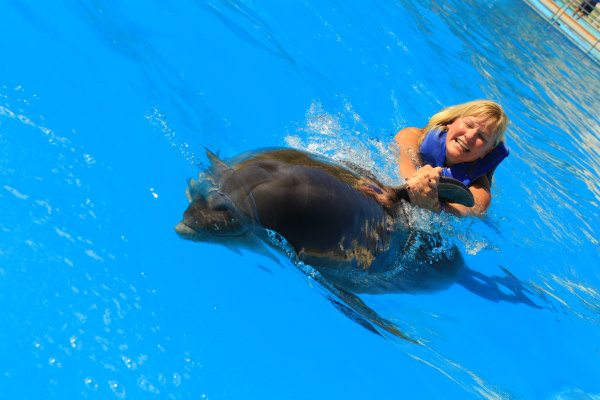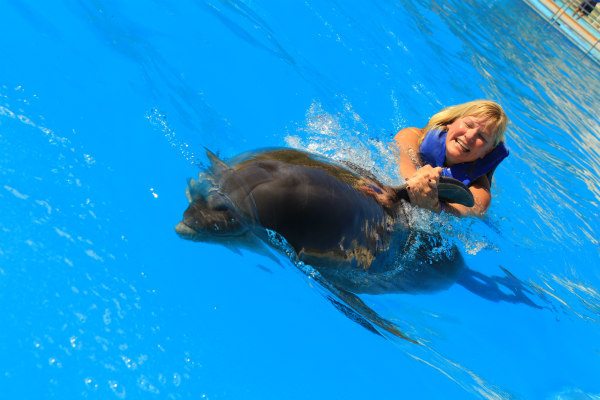 I wasn't!  A short ride through the water was so much fun.  Others chose to dive underwater with the dolphins!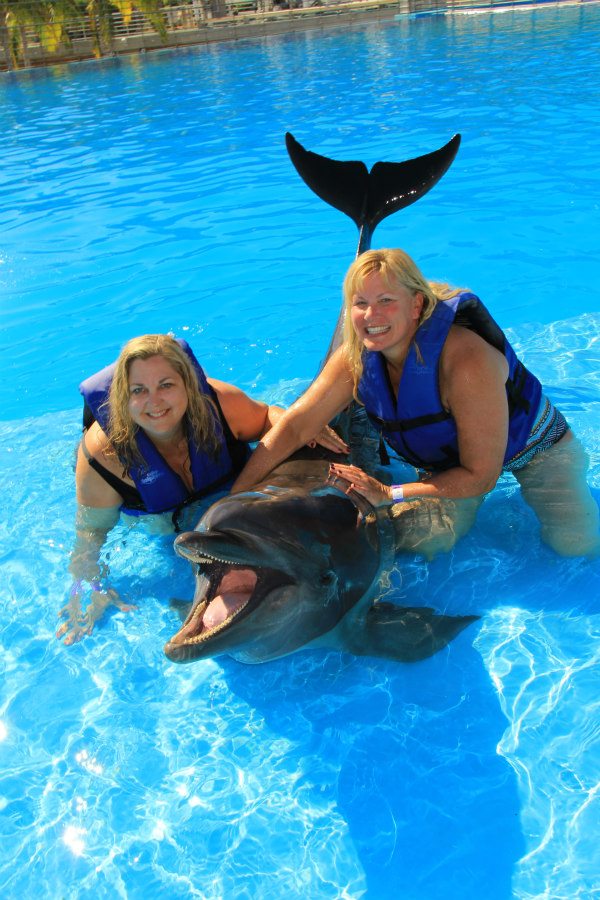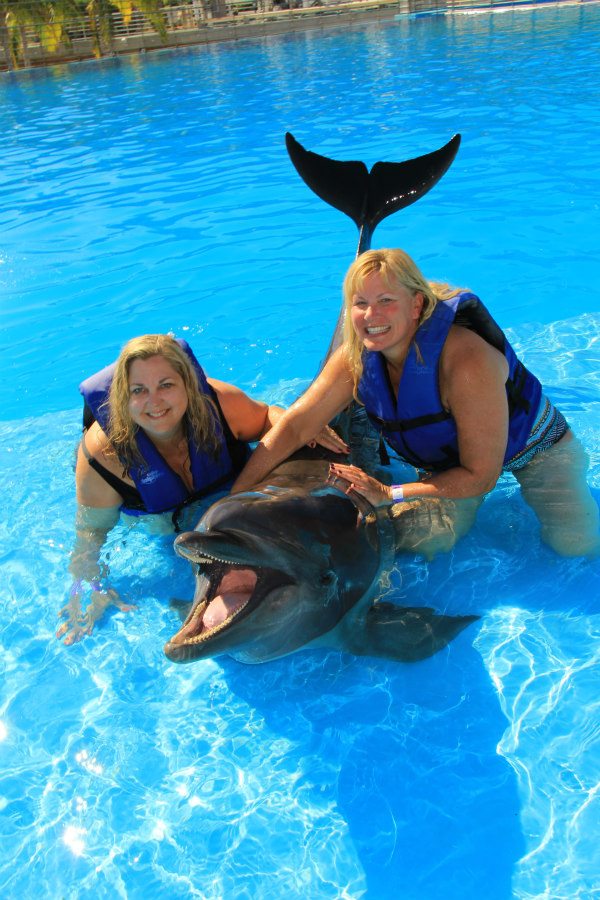 This was truly a memorable experience.  When do you ever get to swim with a dolphin?
I fully recommend taking on this excursion if you have a fondness for dolphins (and it's a good one for kids too).  The downside is that it's a pretty expensive excursion, and they do not allow you to bring a camera and take your own photos.  They take plenty of photos for you, but you need to purchase them.  It gets a little pricey.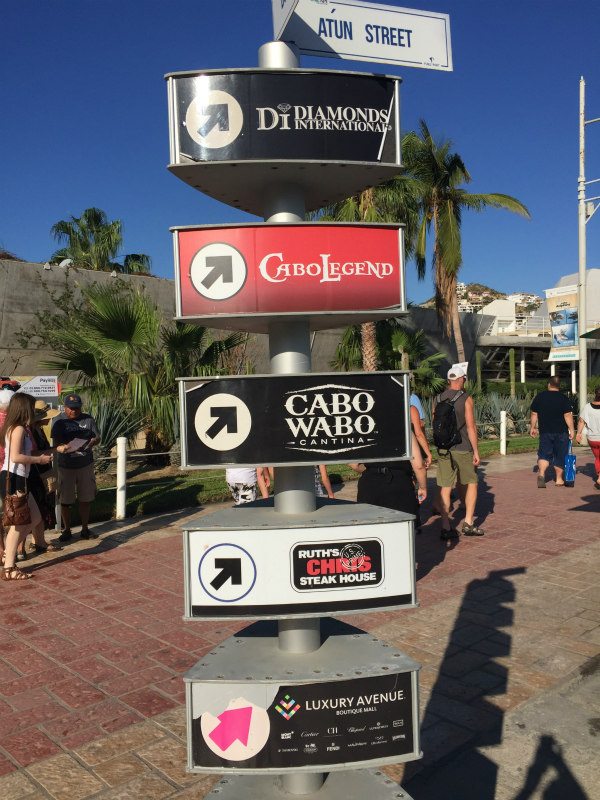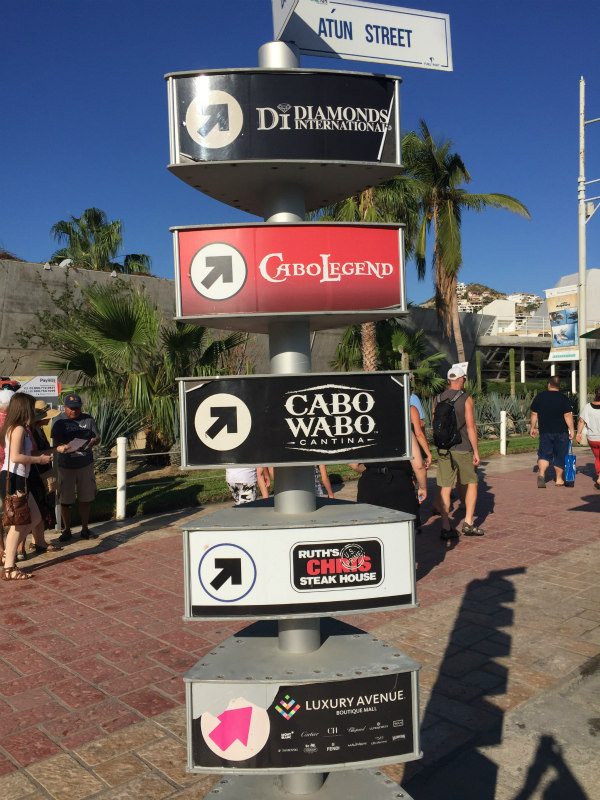 After swimming with the dolphins, we had plenty of time to walk around the town.  I realllllllly wanted to find Cabo Wabo (Sammy Hagar's restaurant/bar), but we didn't have quite enough time to get to that one.  If you want more time to explore, choose the earliest time available to swim with the dolphins.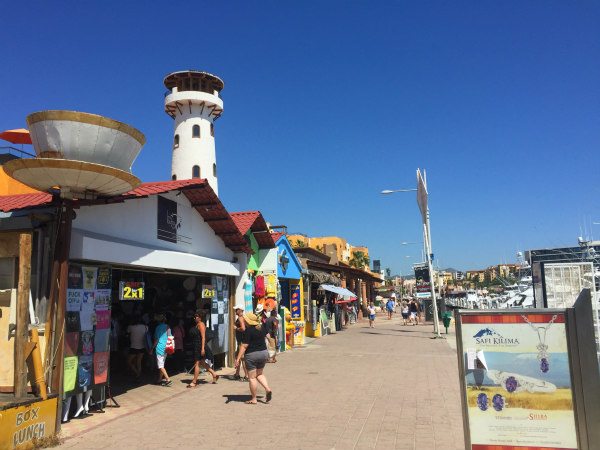 There are plenty of little shops to browse for Mexican souvenirs (your last chance since you'll be getting back on the ship to return to Los Angeles).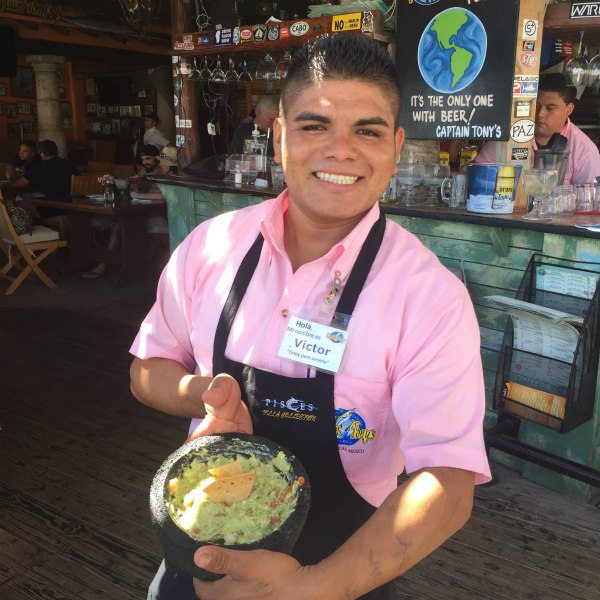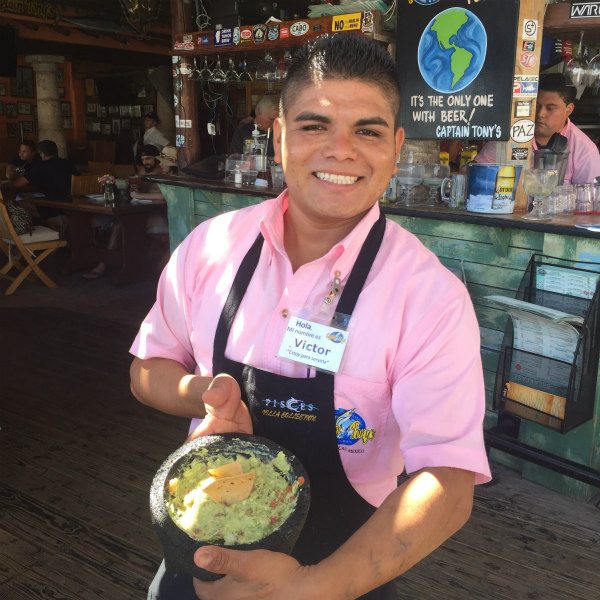 But most importantly, there are so many restaurants to get GREAT Mexican food!  We had guacamole made table-side.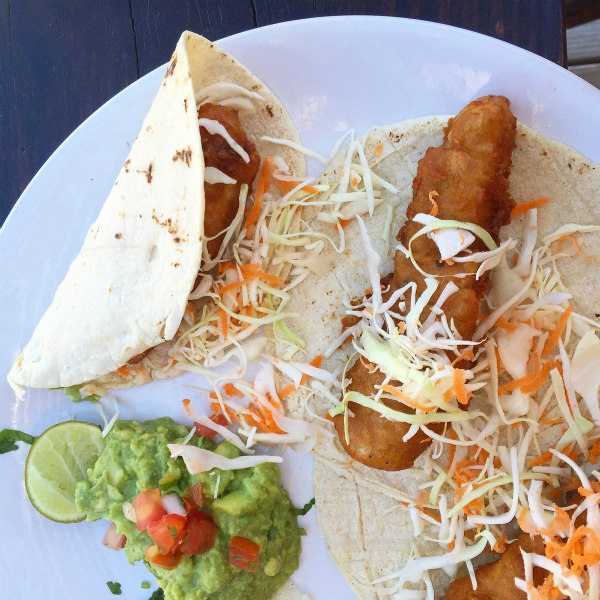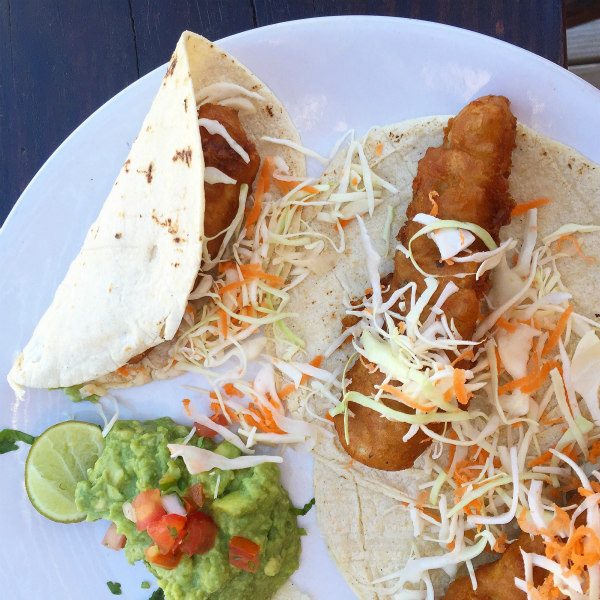 I ordered classic Baja fish tacos- my favorite.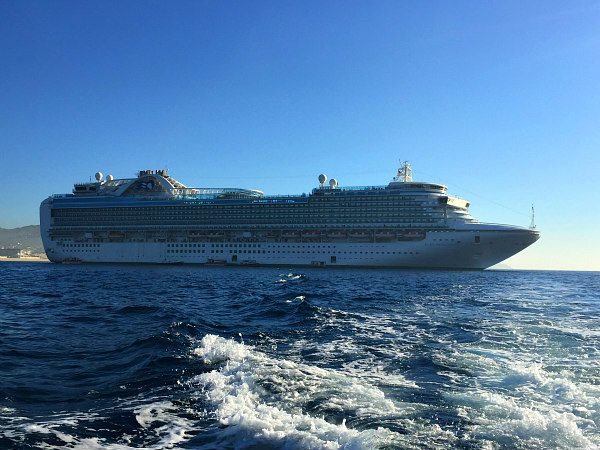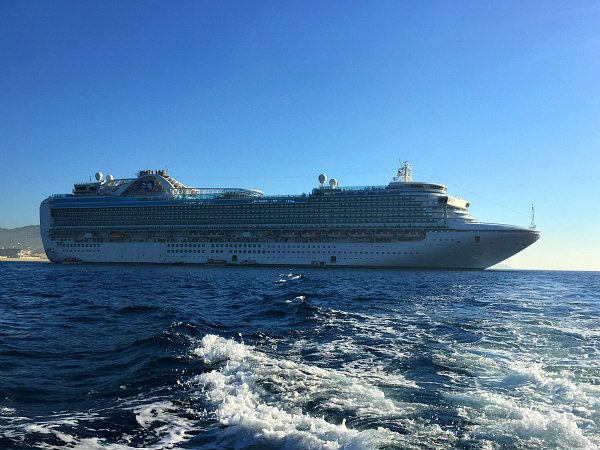 It was a beautiful stop in Cabo San Lucas, but then it was time to get back on the ship and begin cruising back to Los Angeles!
You might also enjoy reading these posts about the cruise:  Ruby Princess Tour, Dining on The Ruby Princess, Princess Cruises Excursions in Puerto Vallarta and Princess Cruises Excursions in Mazatlan.
Learn more about The Ruby Princess HERE, and visit the Princess Cruises website for more general information about all of their cruises and ships.
Also check out Princess Cruises here:
Facebook: facebook.com/PrincessCruises
Twitter: twitter.com/PrincessCruises
Instagram: instagram.com/PrincessCruises
YouTube: youtube.com/princesscruises
Pinterest: pinterest.com/princesscruises

Disclosure:  I'm so thankful to Princess Cruises for hosting me and my guest on this cruise so that I could write about my experience and share it with RecipeGirl readers.   All opinions shared about my experience on this trip (as always) are my own.