Princess Cruises Excursions in Mazatlán
Our second stop on our Mexican Riviera cruise:  Princess Cruises Excursions in Mazatlán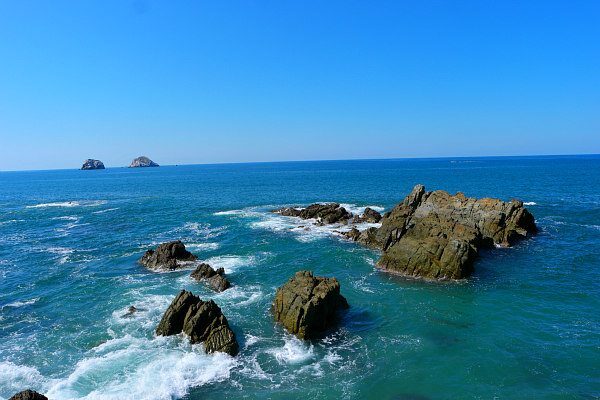 Mazatlán was founded in 1531 by Spanish Explorers.  In the mid 1800's, a group of German immigrants developed Mazatlán into a commercial seaport- importing equipment for the nearby gold and silver mines.  Legend has it that "pirate's booty" is hidden away in many of the out-of-the-way coves from the days when the pirates looted gold from the Spaniards.    Today, Mazatlán is an adventure-filled destination with beautiful beaches and iconic monuments.  There's a very laid-back attitude in these parts.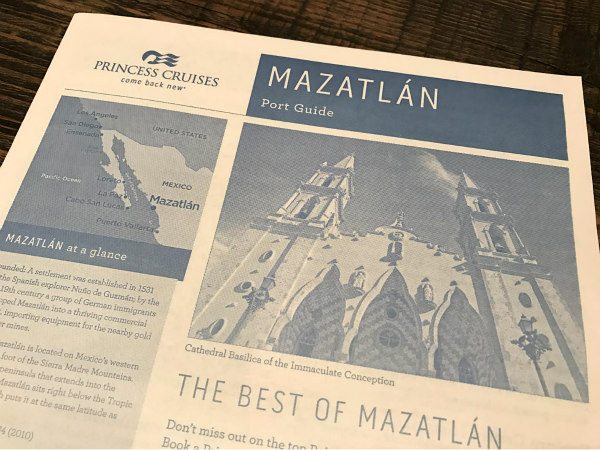 POINTS OF INTEREST IN MAZATLÁN (THERE ARE PLANNED SHORE EXCURSIONS WHERE YOU CAN EXPERIENCE THESE, OR YOU CAN VENTURE OUT ON YOUR OWN):
Cathedral Basilica to admire the gothic architechture & Plaza Revolución for street vendors
The Golden Zone: numerous 4 and 5 star hotels with private beaches, shops and restaurants
Stone Island:  less crowded and not as developed as the mainland~ for a quiet beach day
Pacifico Brewery:  for beer tasting and factory tour
Cliff Diving: watch locals diving from the cliffs to the rocky shore below
Copala-Concordia: twin colonial towns in the lush Sierra Madre foothills~ artisan craft furniture, pottery, cobblestone streets
Outdoor Adventures:  Hiking, sportfishing, ziplining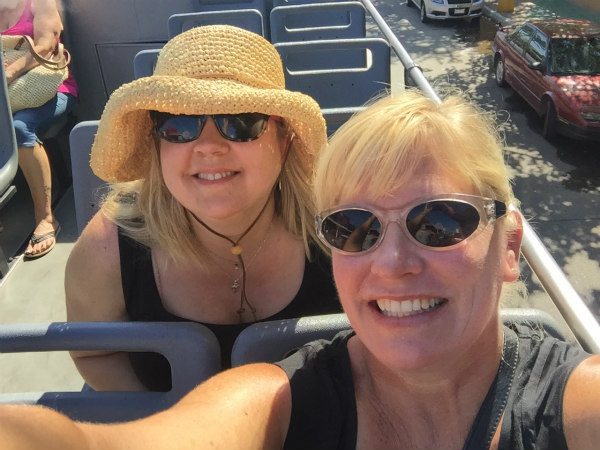 My cousin Kelly and I were pretty exhausted from our busy ocean and beach excursion the day before in Puerto Vallarta, so we chose a more chill excursion in Mazatlán:  the Hop-On/Hop-Off Bus Tour.  It's just like similar tours in other cities I've been to, but this one has about 4 stops… just enough to give you a taste of what Mazatlán has to offer.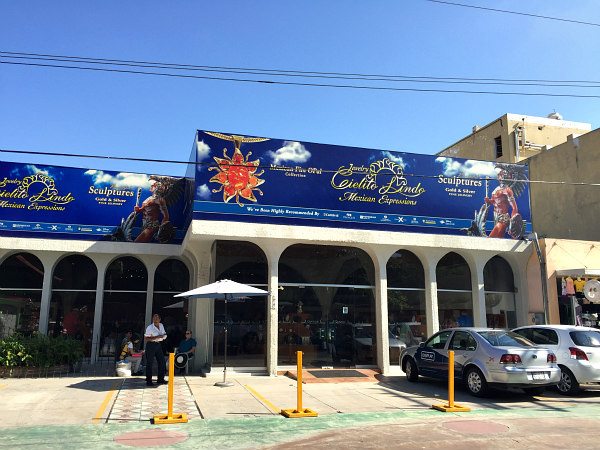 First stop was smack-dab in front of this silver jewelry store.  I figure the bus people must have some kind of arrangement with the jewelry store, and that's ok.  You can go here or not.  There is plenty of other shopping in this area if you want to just walk around (or you can skip this stop and go to the next one).
We stayed and shopped at this jewelry shop (huge, by the way) for over an hour.  The silver jewelry in this place is incredible, the quality is high and the prices were very reasonable.  I bought a ring, a necklace and a bracelet!  And I wish I had bought more.  Loved this place.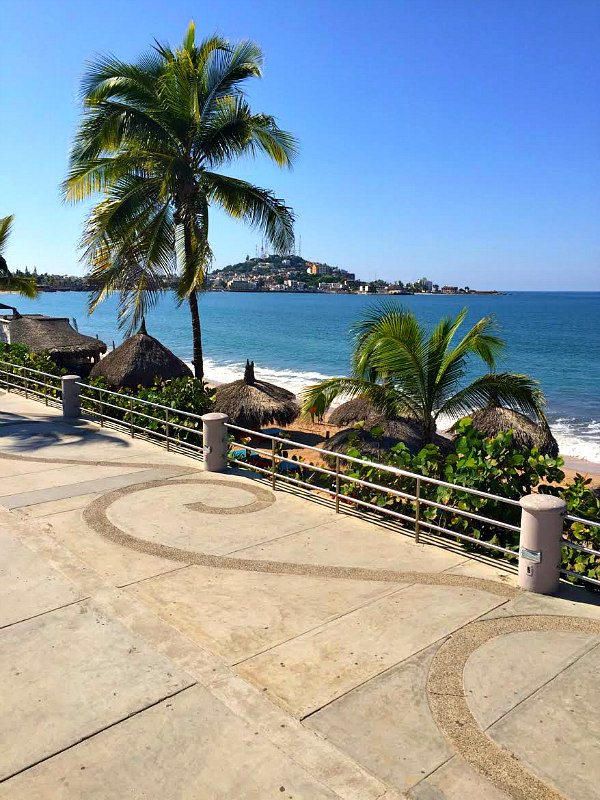 We hopped back on the bus (the buses come around about every 30 minutes) and went to the next stop~ which was a beautiful drive along the coast.
Note:  we chose to sit on top of the bus so we could see everything and take photos.  It was great, but it was also very hot.  Bring a hat, and wear sunscreen!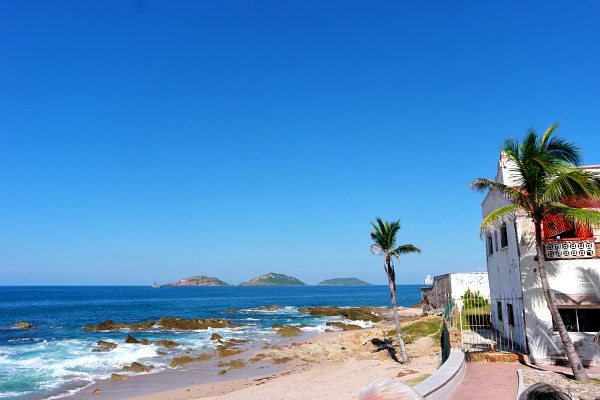 I enjoyed the laid-back style of Mazatlán.  The coastline is so beautiful, but I didn't spot much luxury development or anything like that.  Everything is very low-key.
There are plenty of statues and monuments that pay tribute to Mazatlán's history as a fishing town.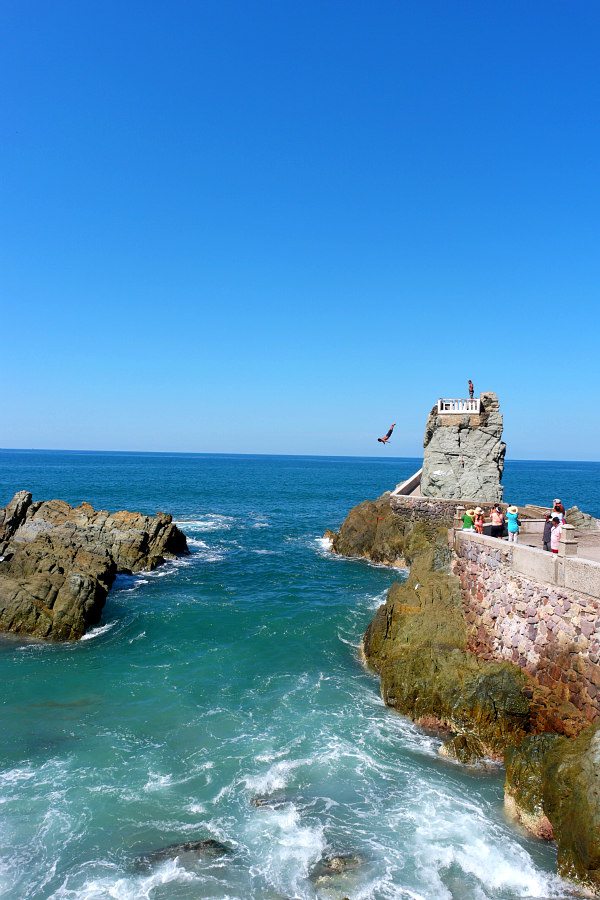 Here's where we got off the bus.  Warning to the wise, when you are dropped at this stop… you'll be here for about 30 minutes before the next bus comes (unless you grab a taxi).  It's really impressive to watch the cliff divers, but be prepared for them to come and ask you for money for watching.
There are also a ton of vendors in this spot selling jewelry and other goodies.  Get a starting price and you can usually talk the vendor into paying half or less than your original starting price.  They're pretty relentless until you buy, so be ready for that!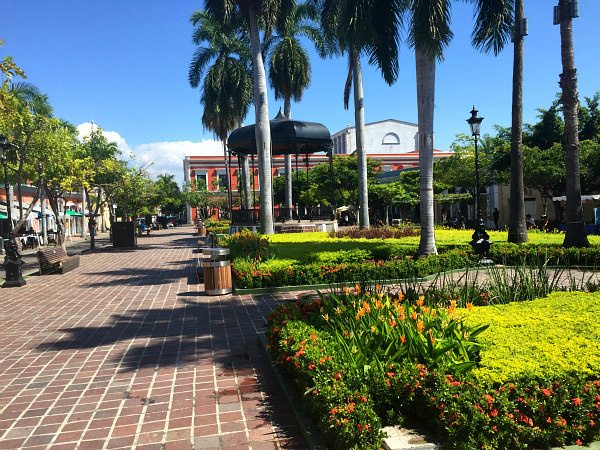 Next stop was the historical district/town square.  This was a really nice place to walk around for shopping and food.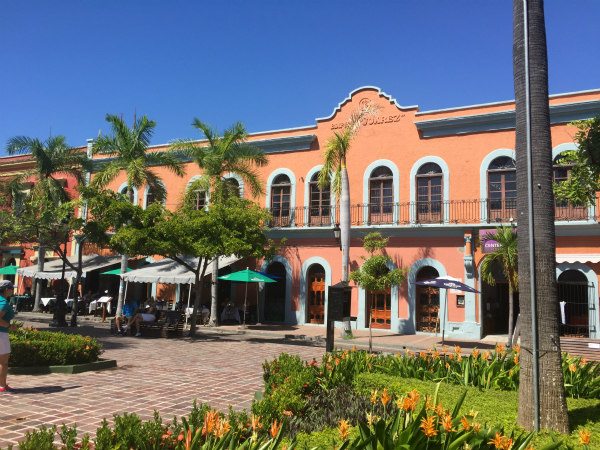 Lots of well-shaded outdoor restaurants to relax, eat and drink.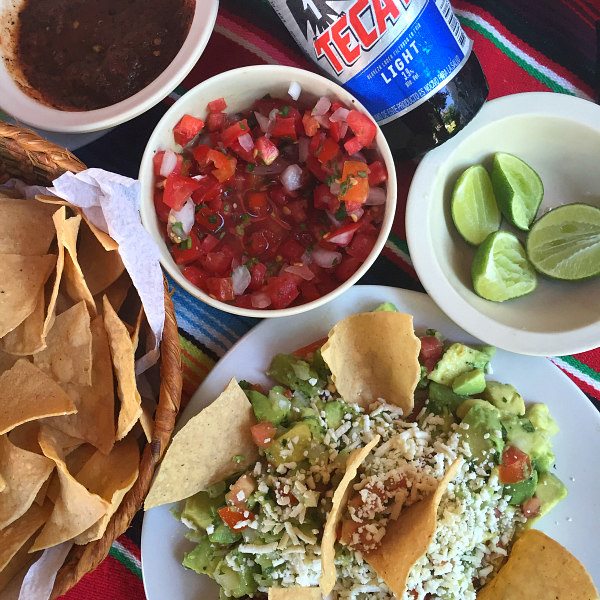 We stopped to eat at Restaurante Mr. Lionso.  The first order of business was chips with guacamole and an ICE COLD beer.  Amazing.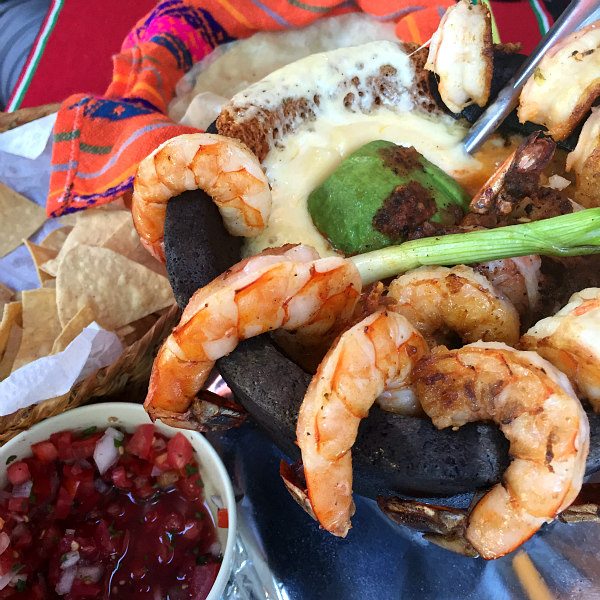 Everyone told us to eat shrimp while in Mazatlán (they're known for their shrimp!)  I ordered this beast~ Shrimp Molcajete~ which is basically queso and spices melted in a stone bowl… served with grilled shrimp.  It was SO GOOD.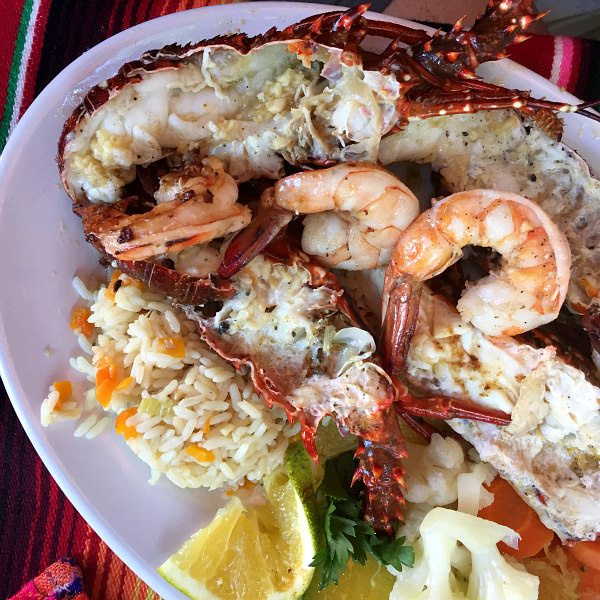 My cousin had shrimp and lobster.  Equally as amazing.  Mazatlán was very good to us.  It was a short stop- not my favorite excursion of the trip- but we got some beautiful jewelry and really great Mexican food… and it was just more of a relaxing excursion, which is what we were looking for.
You might also enjoy reading these posts about the cruise:  Ruby Princess Tour, Dining on The Ruby Princess and Princess Cruises Excursions in Puerto Vallarta.
Learn more about The Ruby Princess HERE, and visit the Princess Cruises website for more general information about all of their cruises and ships.
Also check out Princess Cruises here:
Facebook: facebook.com/PrincessCruises
Twitter: twitter.com/PrincessCruises
Instagram: instagram.com/PrincessCruises
YouTube: youtube.com/princesscruises
Pinterest: pinterest.com/princesscruises

Disclosure:  I'm so thankful to Princess Cruises for hosting me and my guest on this cruise so that I could write about my experience and share it with RecipeGirl readers.   All opinions shared about my experience on this trip (as always) are my own. 
Comments