One of the best things about cruising is visiting the ports that you stop in for the day.  Our first stop on our Mexican Riviera cruise:  Princess Cruises Excursions in Puerto Vallarta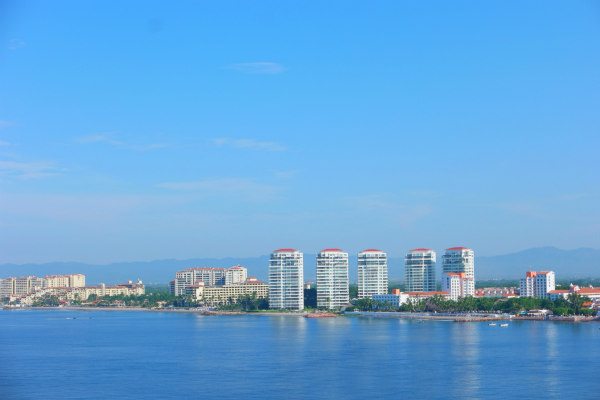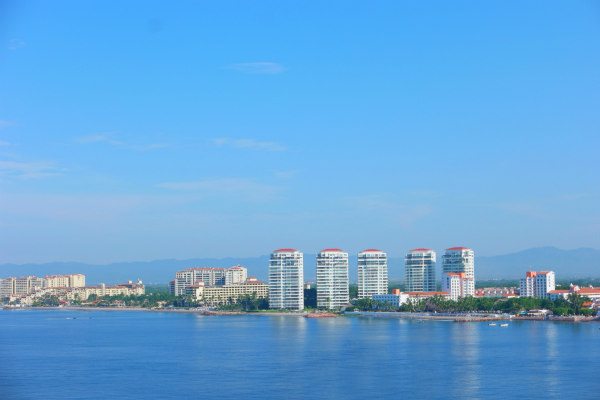 Sometimes on a cruise, you wake up the morning and you're already in port.  On our stop in Puerto Vallarta, we sailed in around 8am so it was nice to be able to stand on the front of the ship and take in the beauty of the city as we approached.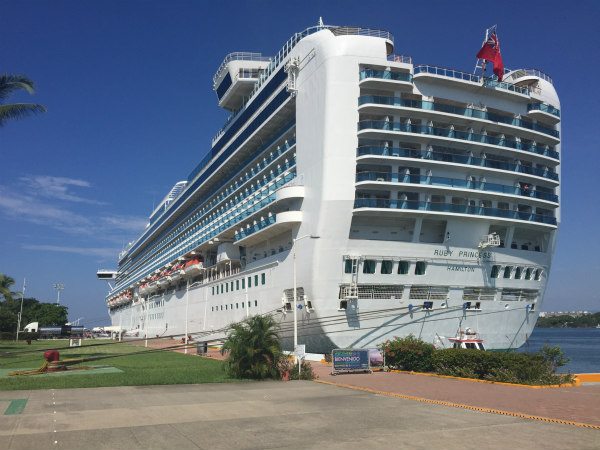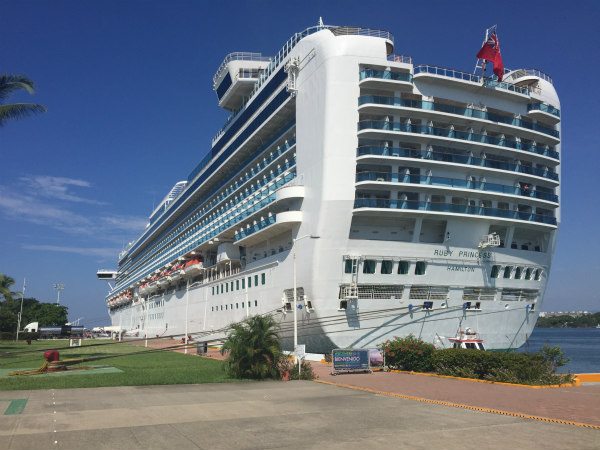 Puerto Vallarta was founded by Spanish Explorers in 1525, but it remained undeveloped until Hollywood celebrities discovered it in the 60's.  Richard Burton bought a home for Elizabeth Taylor near the Lady of Guadalupe church (you can take a peek!) The average daily temperature for Puerto Vallarta is 86 degrees, so it's quite warm and tropical (humid) all year long.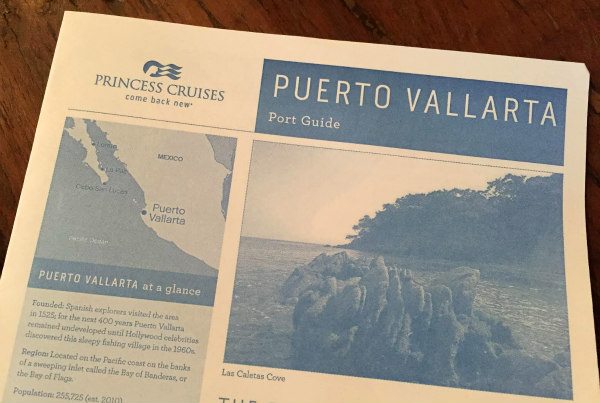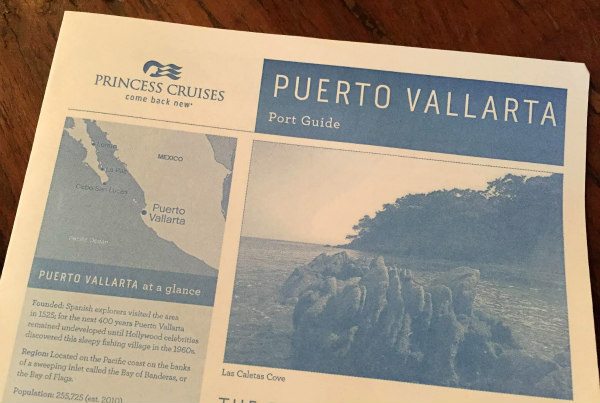 Points of interest in Puerto Vallarta (there are planned shore excursions where you can experience these, or you can venture out on your own):
The Malecon:  the boardwalk lined with shops, restaurants and local artists
Las Caletas: access by boat to this secluded cove on the southern shore of Banderas Bay
Church of Our Lady of Guadalupe: a cathedral
Tequila Hacienda:  tequila factory tour and tasting
Yelapa: sleepy, remote village accessed by boat
Isla Marietas:  uninhabited islands for kayaking, snorkeling, scuba diving, bird-watching
Dolphin Encounter:  swim with the dolphins at the Dolphin Adventure Center
Outdoor Adventures:  ziplining through the Mexican jungle, ATV tours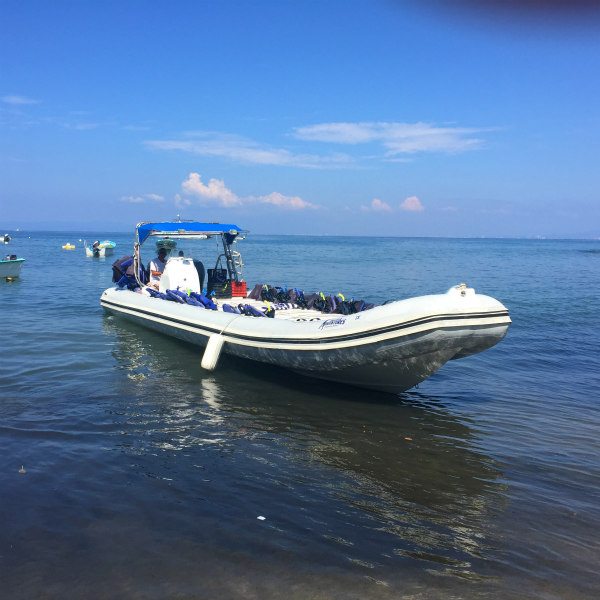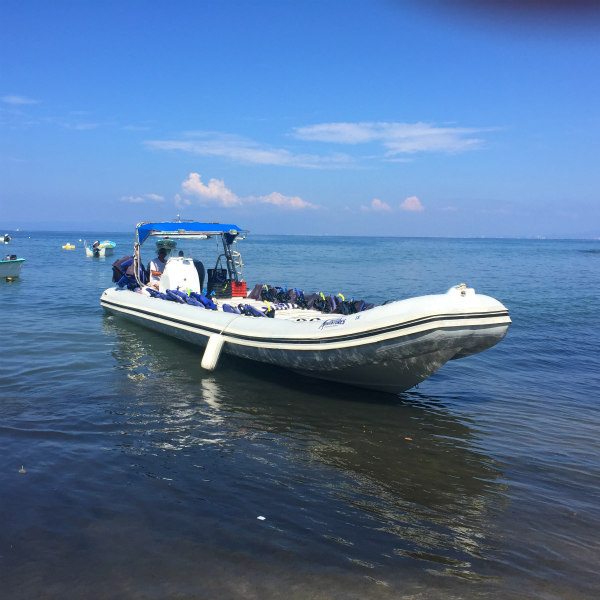 My little group of friends chose an excursion that included hopping on this boat to cruise out to a couple of remote locations to go horseback riding, snorkeling and kayaking.  Our guide was excellent and fun, and the 30 to 45 minute cruise was refreshing on such a warm day.  We were all outfitted with life jackets.  Dolphins and other fish were spotted along the way.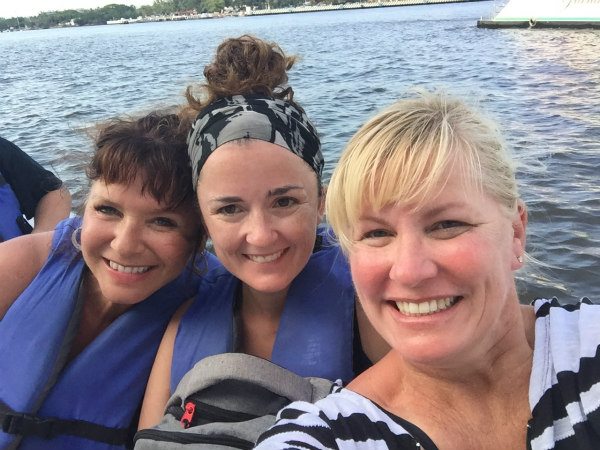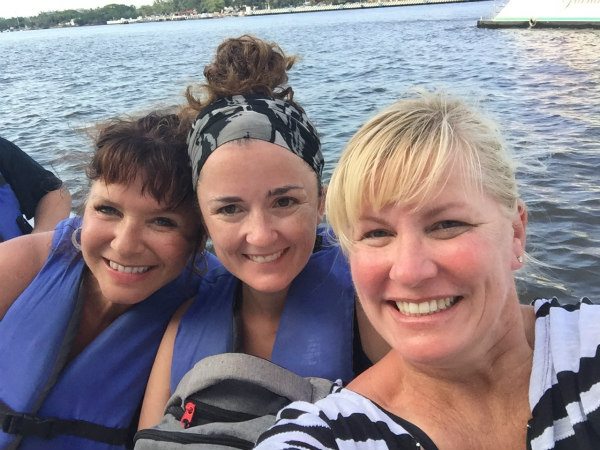 Sandy, Sandra and me… ready for our Puerto Vallarta excursion!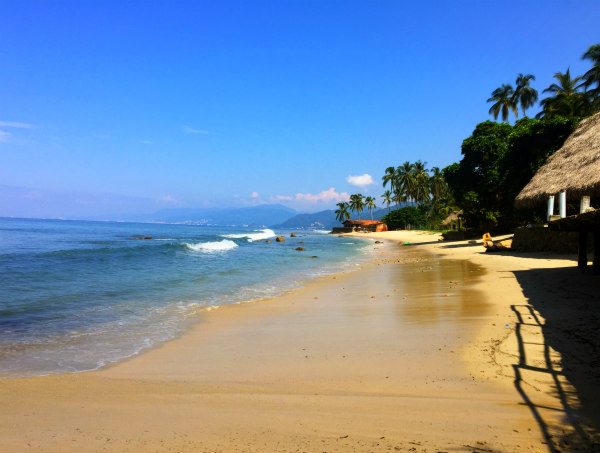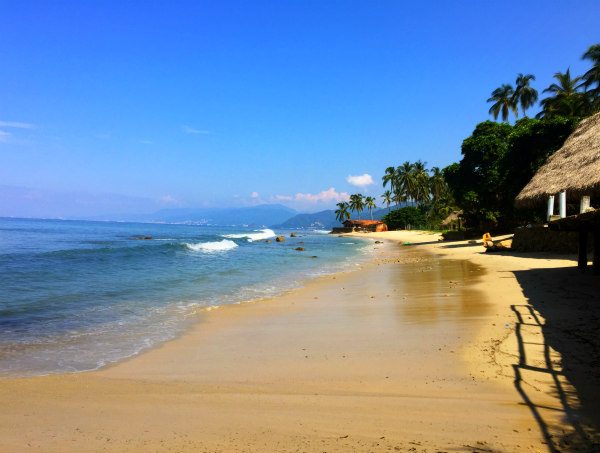 First stop was this lovely village- it was SO QUIET and remote.  The villagers here appear to rely completely on tourism to support their tiny village.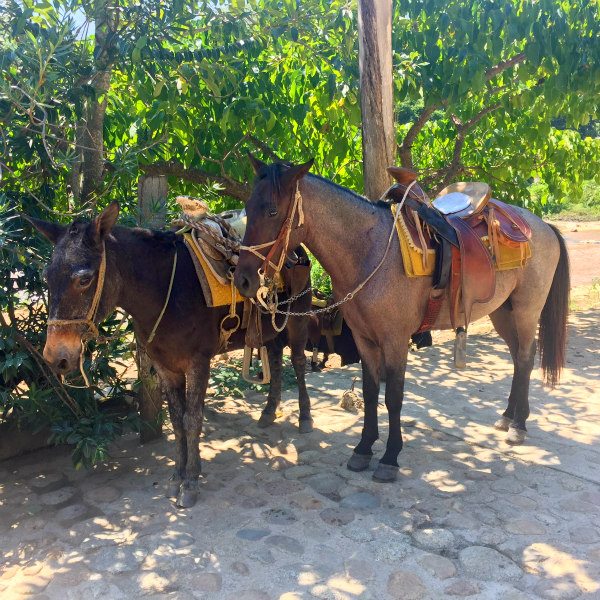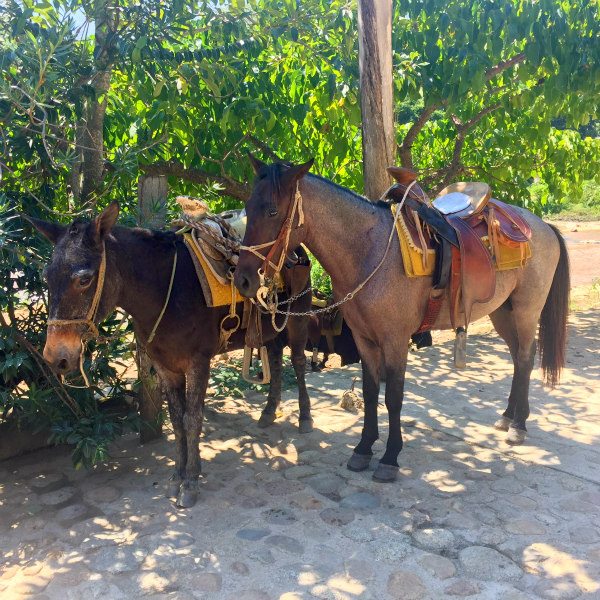 We were introduced to our horses…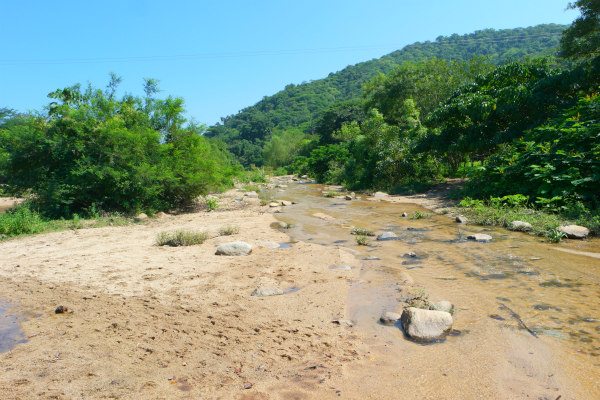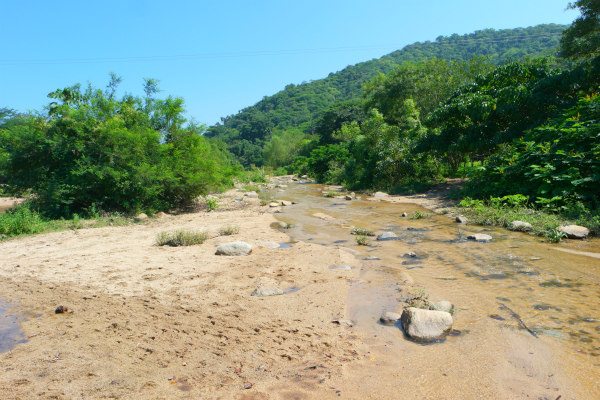 …and we set out on our ride along the creek…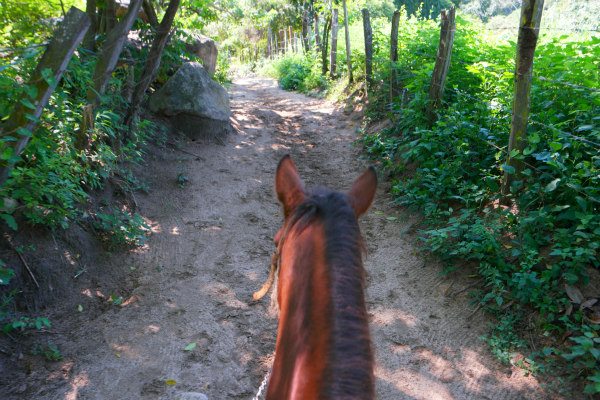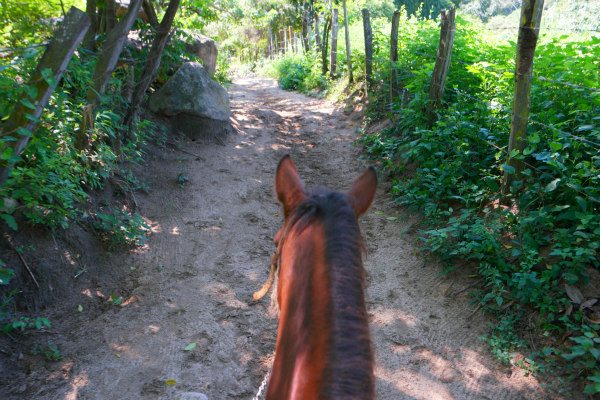 …and through the jungle.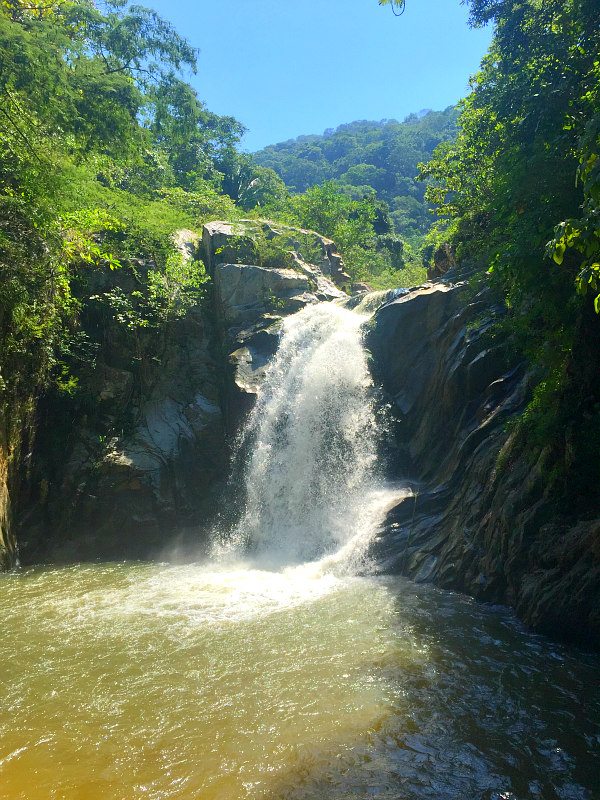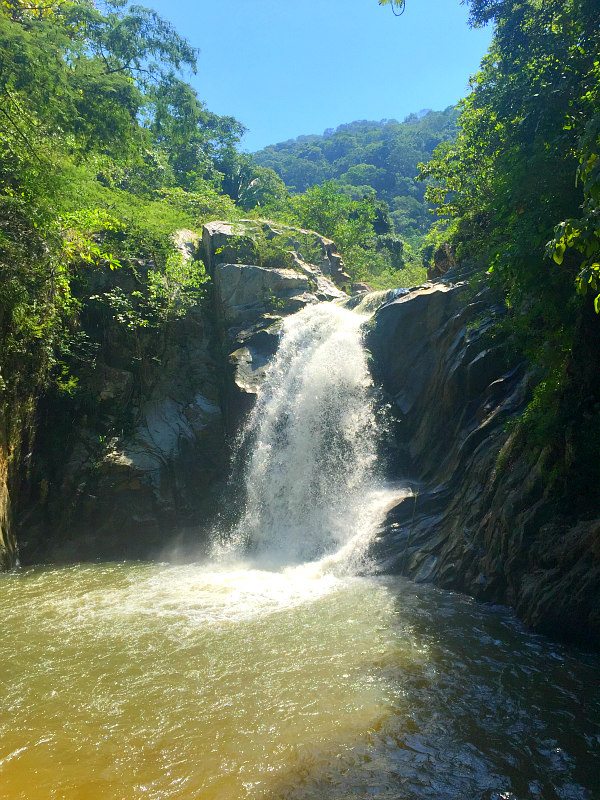 Our destination was this pretty waterfall.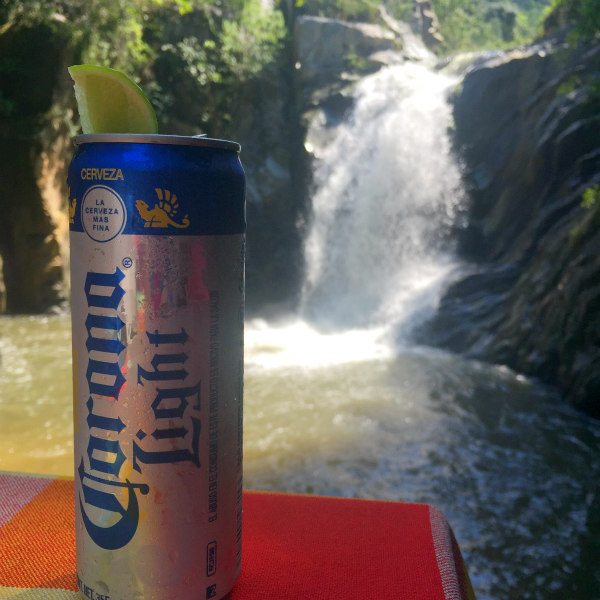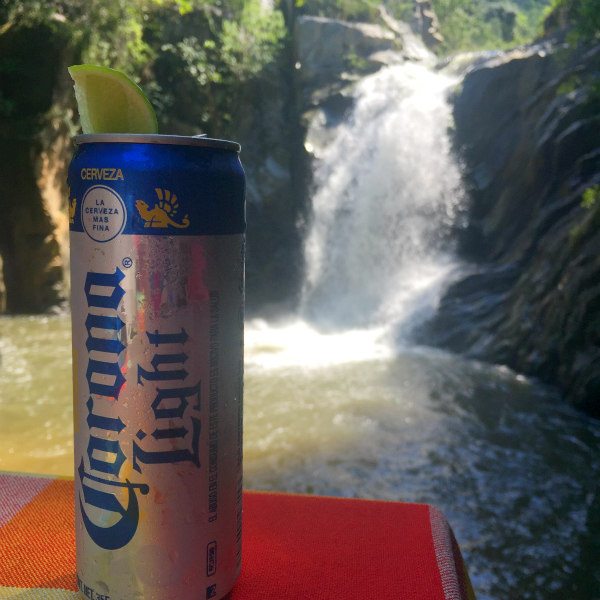 After a quick dip in the pool under the waterfall, we enjoyed a Corona and some chips with guacamole.
Do you know how good a beer and chips/guac tastes on a hot day in Mexico??  It was the best.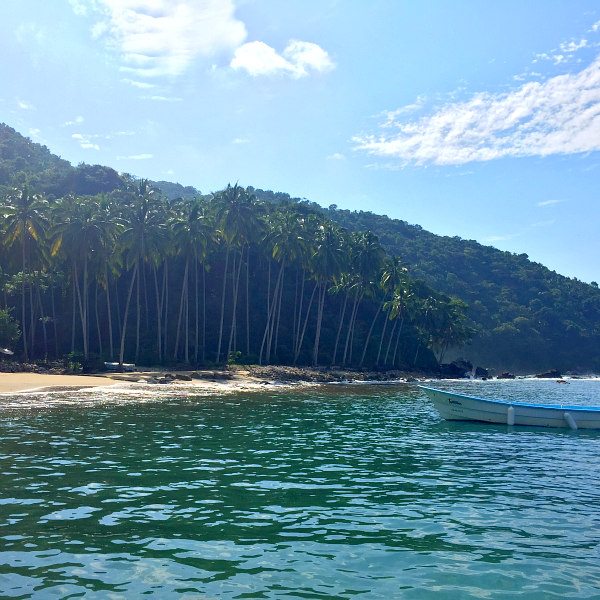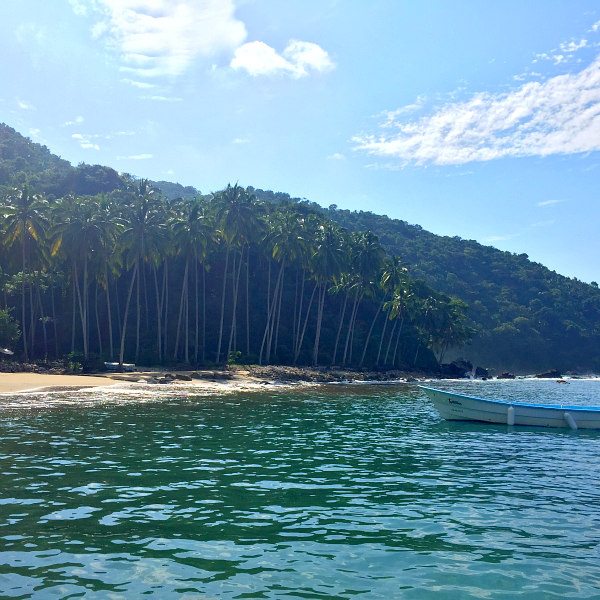 Next up, we stopped in a cove for snorkeling– where we saw tons of colorful fish.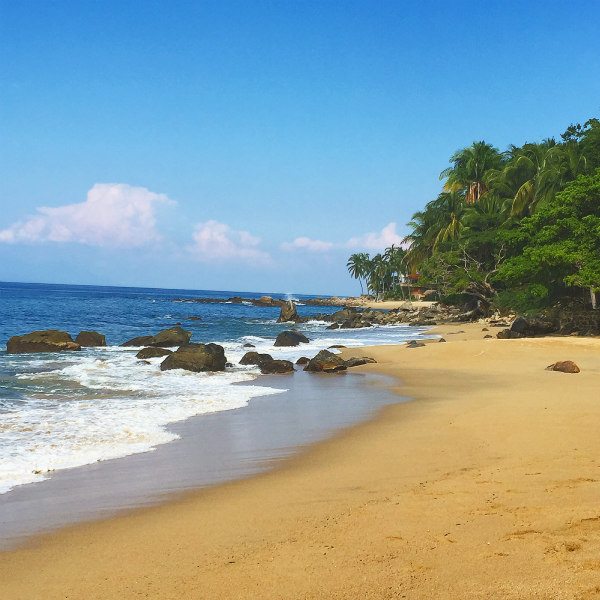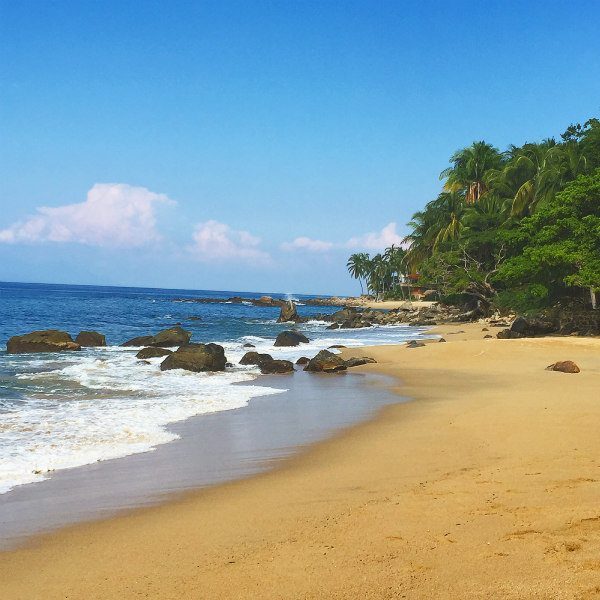 And finally, we visited another remote shore for lunch.  This is the beach where you might kayak or paddle-board, but the surf was too rough for that on the afternoon we visited…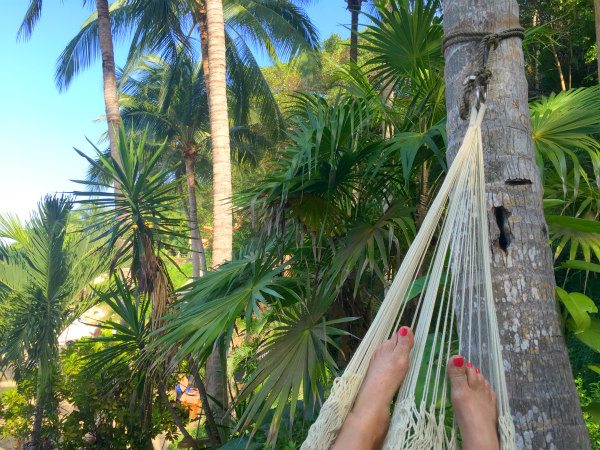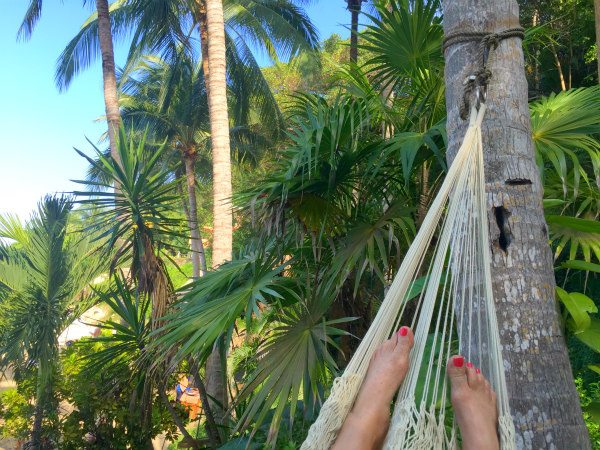 …so we did this instead!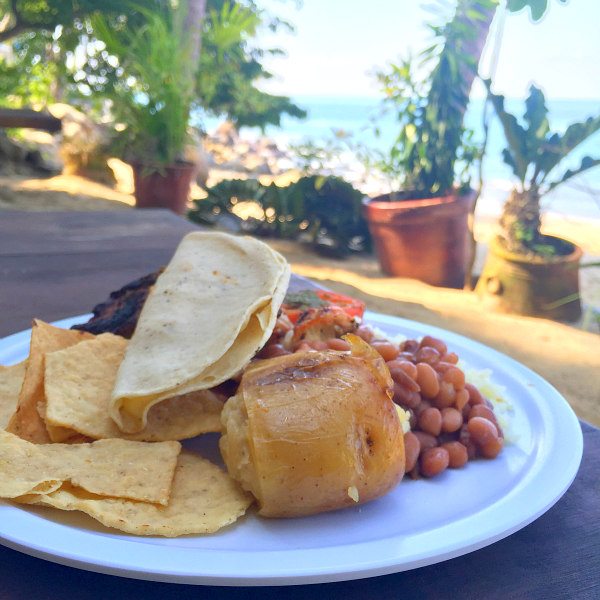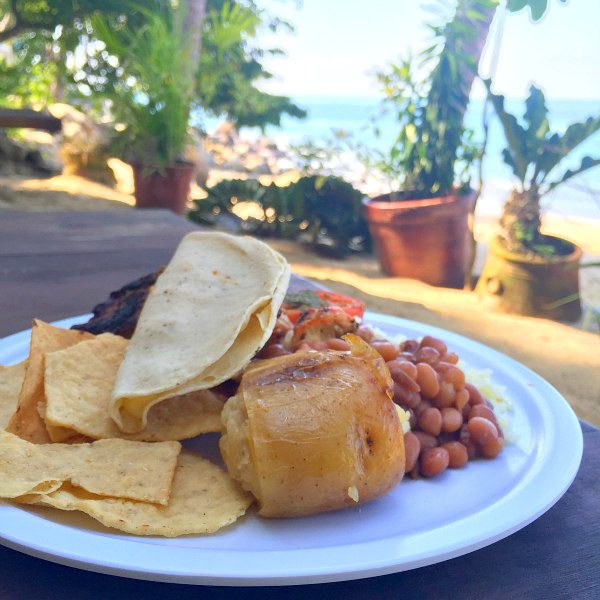 A Mexican-style barbecue was prepared for us, and an open-bar was available too.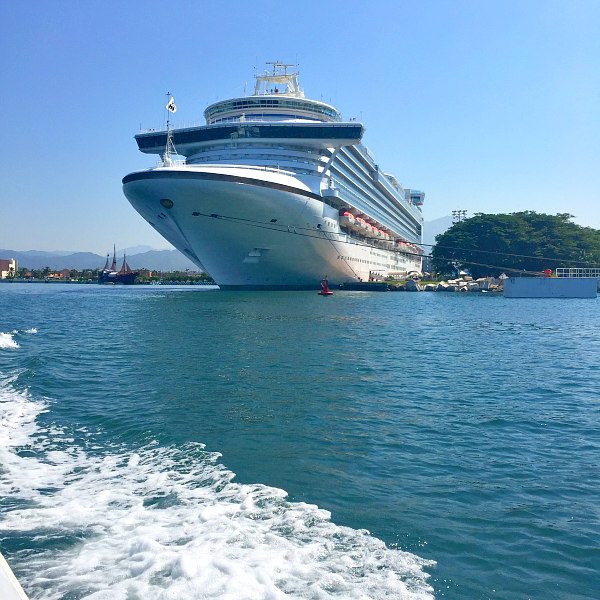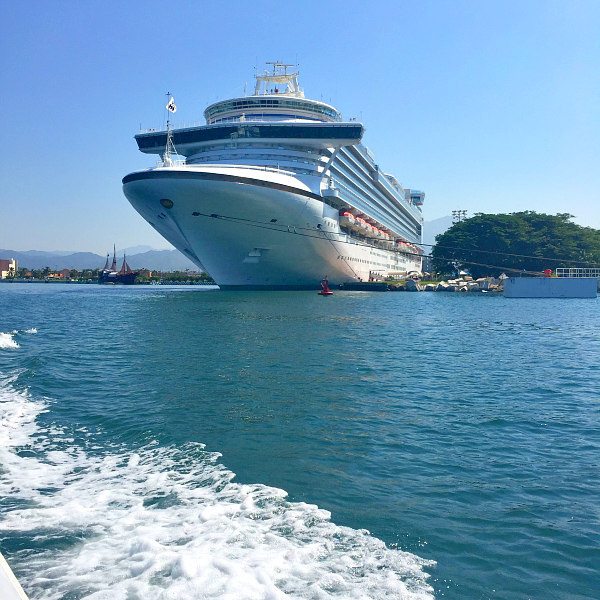 Then it was time to head back to The Ruby Princess so we could set sail for our next adventure!
Note:  We loved this excursion, and I would recommend it to others.  The variety of the places we visited and the activities we were able to participate in was so much fun!
You might also enjoy reading these posts about the cruise:  Ruby Princess Tour and Dining on The Ruby Princess.
Learn more about The Ruby Princess HERE, and visit the Princess Cruises website for more general information about all of their cruises and ships.
Also check out Princess Cruises here:
Facebook: facebook.com/PrincessCruises
Twitter: twitter.com/PrincessCruises
Instagram: instagram.com/PrincessCruises
YouTube: youtube.com/princesscruises
Pinterest: pinterest.com/princesscruises

Disclosure:  I'm so thankful to Princess Cruises for hosting me and my guest on this cruise so that I could write about my experience and share it with RecipeGirl readers.   All opinions shared about my experience on this trip (as always) are my own.