Such a fun fall appetizer recipe: Pumpkin Cheese Ball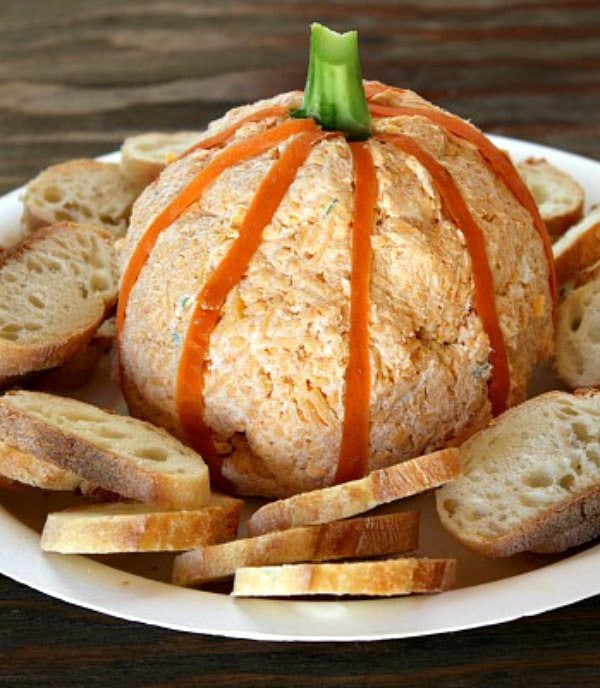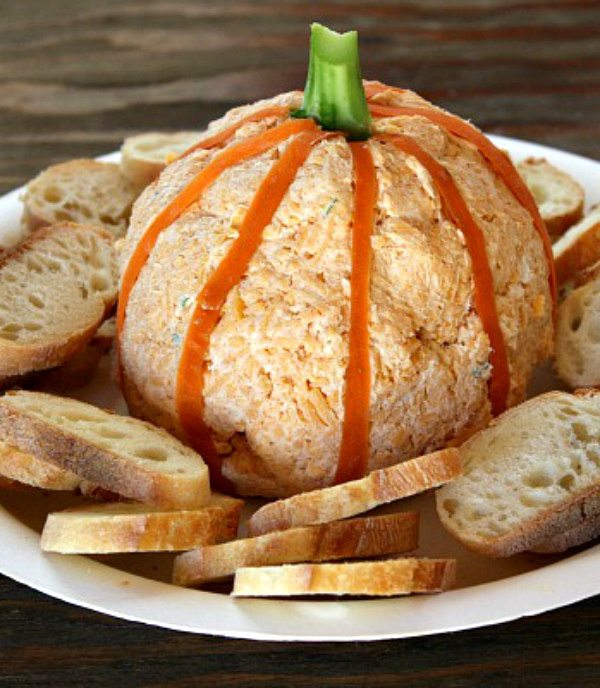 Pumpkin Cheese Ball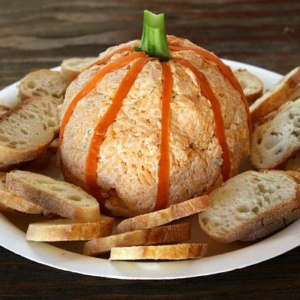 This fall-themed dip, in the shape of a small pumpkin, is topped with a broccoli stalk for the stem. It makes for a fun autumn appetizer.
Yield:
Serves 16
Prep Time: 30 minutes + chill time
Ingredients:
16 ounces extra-sharp Cheddar cheese, shredded
1 8-ounce package light cream cheese, at room temperature
1 8-ounce container chive-and-onion cream cheese
1 teaspoon paprika
1/2 teaspoon ground red pepper
1 stalk broccoli
red and green apple wedges or baguette slices
Directions:
Combine cheddar cheese, cream cheeses, paprika and red pepper in a bowl until well blended. Cover and chill 4 hours or until mixture is firm enough to be shaped.
Shape mixture into a ball to resemble a pumpkin. Smooth entire outer surface with a frosting spatula or table knife. Make vertical grooves in ball, if desired, using fingertips. Or use long strips of carrot peel to mark the grooves in the pumpkin.
Cut florets from broccoli stalk and reserve for another use. Cut stalk to resemble a pumpkin stem, and press into top of cheese ball. Serve cheese ball with apple wedges or baguette slices.
Tips:
You can use full-fat cream cheese if you'd like, but the light cream cheese tends to be a little softer, which makes it easier to spread onto crackers, etc.
To make ahead, wrap cheese ball in plastic wrap without stalk, and store in refrigerator up to 2 days. Attach stalk before serving.
To keep apple slices from browning, toss slices in lemon juice, or dip in Sprite!
Trying serving with pretzels or pita chips too.