An obvious dinner choice for fall:  Pumpkin Chili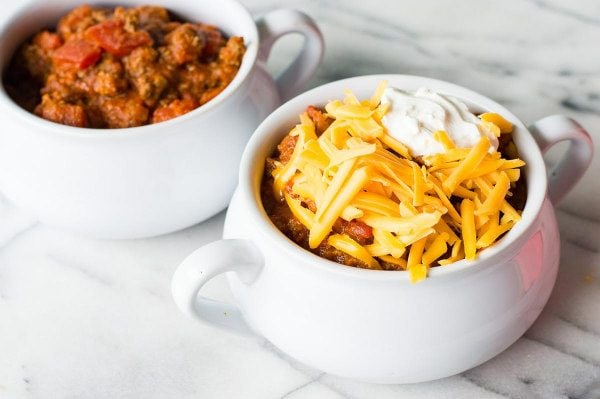 It's not like you think.  The pumpkin in this chili doesn't give it any kind of weird pumpkin flavor or anything like that.  The pumpkin puree simply gives this chili an amazing, velvety texture.  You must try it!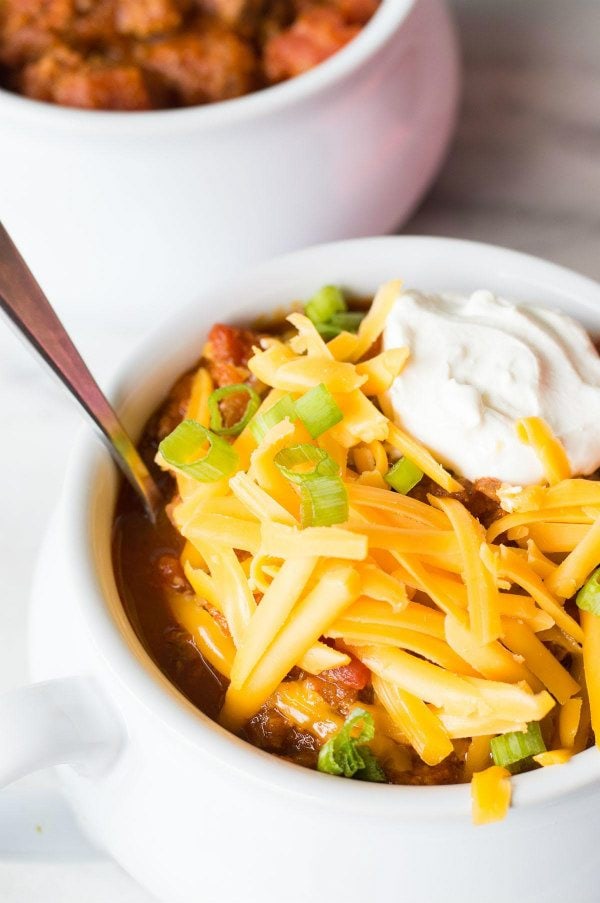 I love to make this chili recipe in the fall for football Sundays.  And it goes perfectly with my recipe for Pumpkin Cornbread!
Yield: 4 servings
Prep Time: 20 minutes
Cook Time: 20 minutes
Pumpkin Chili
The pumpkin adds a smooth, velvety texture.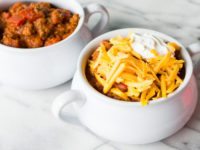 Ingredients:
1 pound ground beef
1 cup chopped onions
1 cup chopped green bell peppers
1 clove garlic, minced
2 (14.5-ounce) cans diced tomatoes
1 cup unsweetened pure pumpkin pureé
1 tablespoon ground chili powder
1 teaspoon ground cumin seed
1/2 teaspoon ground black pepper
dash of salt
1/2 cup grated cheddar cheese
1/2 cup sour cream
chopped green onion
Directions:
Heat a skillet to medium-high heat. Brown the ground beef in the pan with the onion, bell pepper and garlic. Remove the pan from heat, and spoon out the grease.
Return to heat and add tomatoes, pumpkin, chili powder, cumin, pepper and salt. Stir well. Cover and simmer for 20 to 30 minutes.
Serve topped with cheese, sour cream and chopped green onion.
Tips:
Lighten this up by using lean ground beef, low fat cheddar and light sour cream.
Serve this chili with pumpkin cornbread!
SOURCE: RecipeGirl.com
Here are a few more chili recipes you might enjoy:
Comments