Surely you've made S'Mores this summer already, right? It's sort of a given when you have a cookout. But have you ever made raspberry s'mores?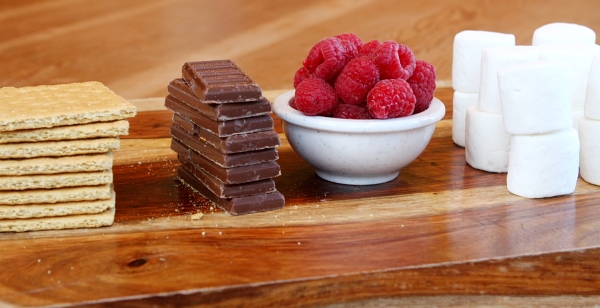 You'll need the usual stuff + fresh raspberries.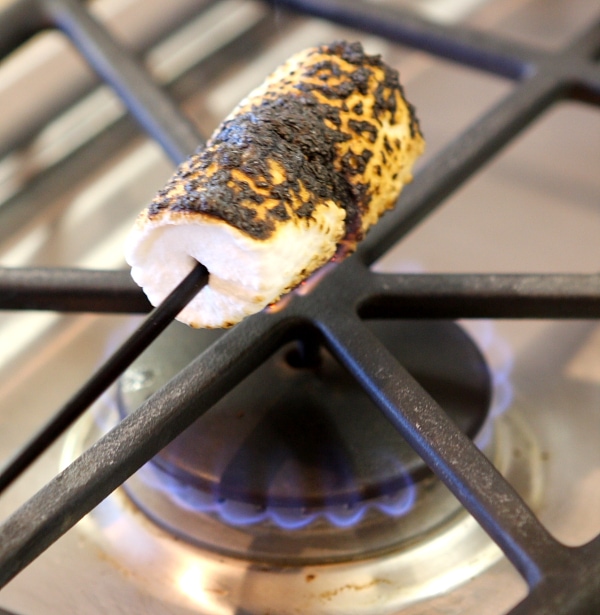 Get your marshmallows nice and hot and gooey… preferably over a fire and not a gas stove 😉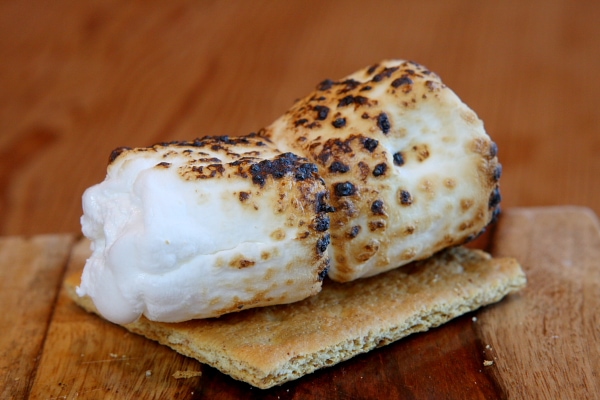 Place those gooey marshmallows on a graham cracker square.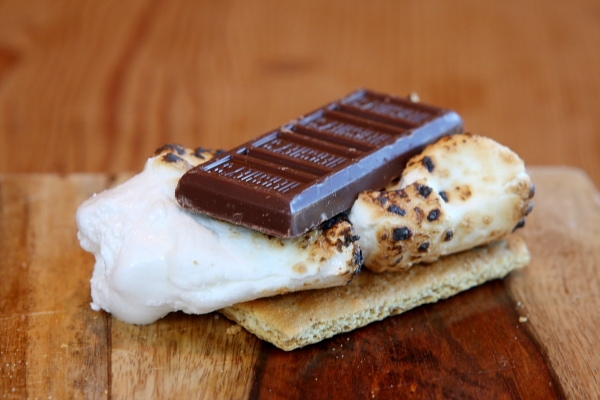 Top with your favorite wedge of chocolate bar (I like the good 'ol milk chocolate Hersheys).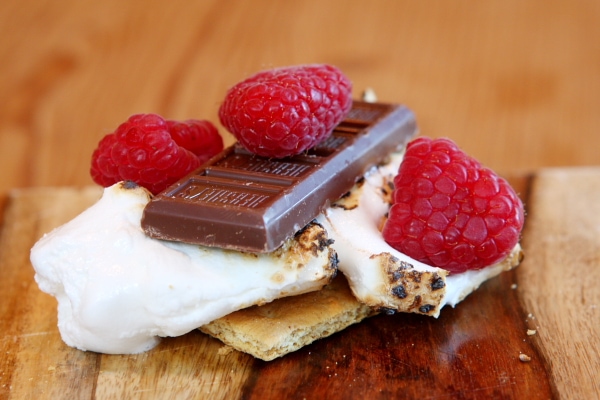 Sprinkle a few fresh raspberries on top.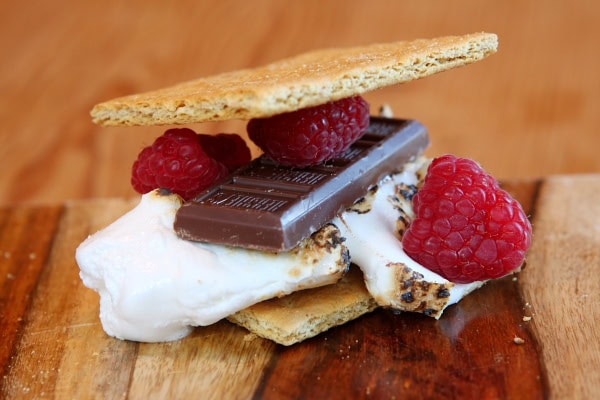 Sandwich it all with another graham cracker square.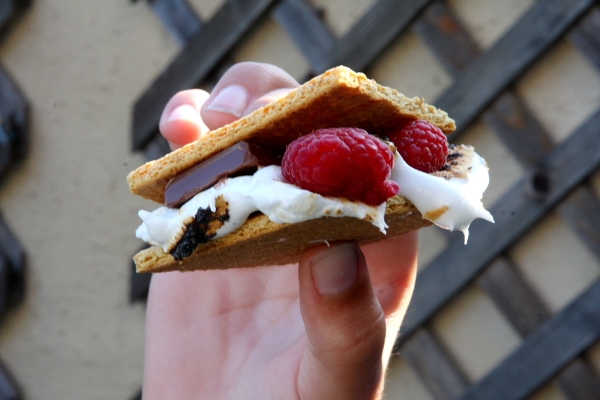 eat.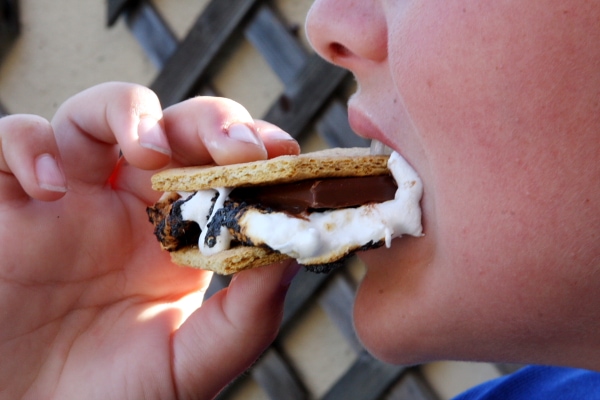 And let it get all over your mouth and your fingers and squish out the sides. Cause that's what S'Mores are all about. RecipeBoy didn't mind testing this one out for me. Not a single protest from RB.

Good stuff, those raspberry s'mores. Just a little bit of fancy added to the classic summertime treat.