These Roasted Asparagus with Balsamic Brown Butter are a delicious side dish recipe.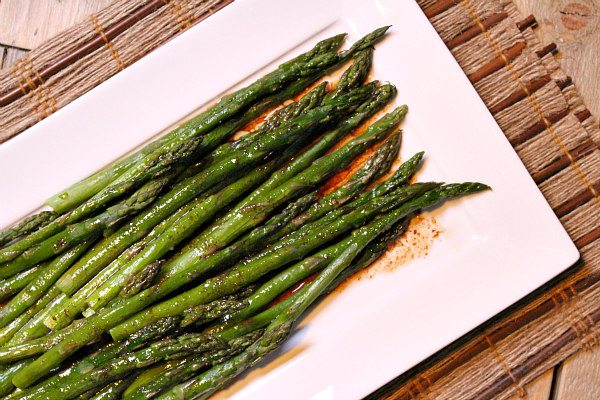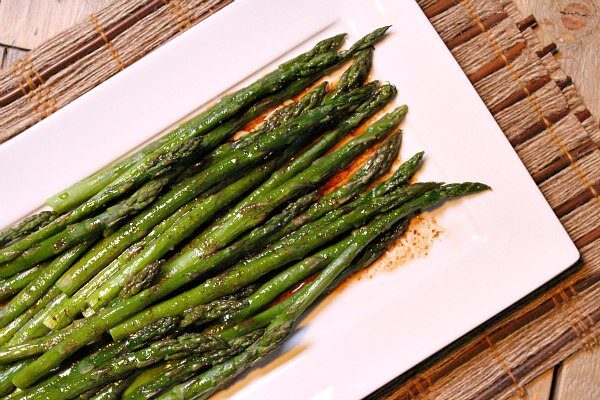 How do you usually cook your asparagus.  My plan: steam them and serve them with mayonnaise.  That's how my mother always made asparagus in our house.  So that's the way I've eaten them for years and years!
I do like to do things a little differently now and then.  I'm always happy to try new things.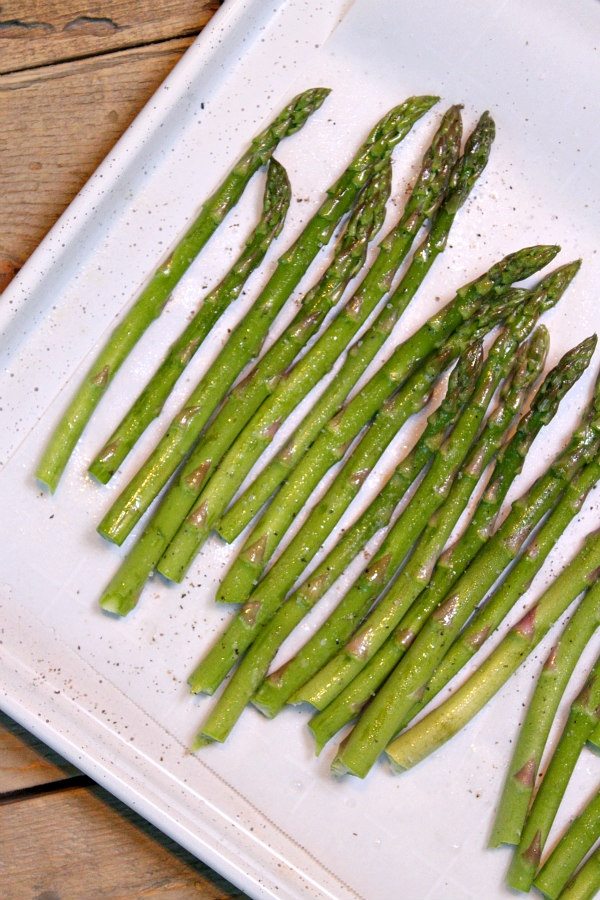 This recipe involves simply roasting the asparagus.  They taste wonderful roasted.  And I think they'd even be good served with mayonnaise this way too.
But this recipe is served with a simple sauce instead of mayonnaise.  It's delicious!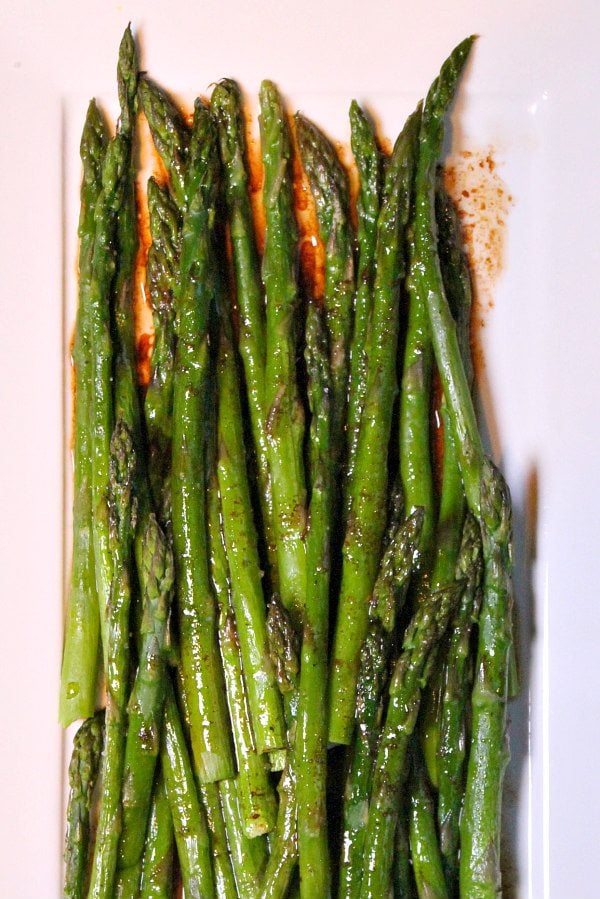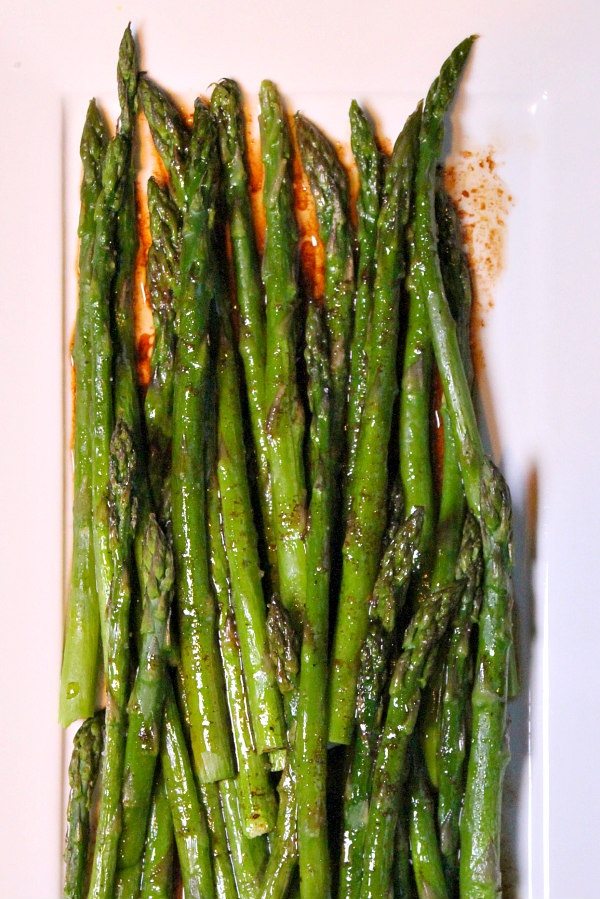 The sauce drizzled on top is a mix of browned butter (very easy to quickly do in a pan), soy sauce and balsamic vinegar.  I love it!
Roasted Asparagus with Balsamic Browned Butter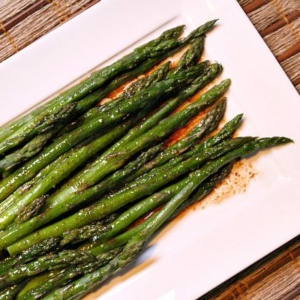 Yield:
8 servings
Prep Time: 10 minutes
Cook Time: 16 minutes
Ingredients:
40 whole asparagus spears
1/4 teaspoon kosher salt
1/8 teaspoon black pepper
2 tablespoons butter
2 teaspoons low-sodium soy sauce
1 teaspoon balsamic vinegar
Directions:
Preheat oven to 400°F.
Arrange asparagus in a single layer on a baking sheet; coat with cooking spray. Sprinkle with salt and pepper. Bake for 12 minutes or until tender.
Melt butter in small skillet over medium heat; cook for 3 minutes or until lightly browned, shaking pan occasionally. Remove from heat; stir in soy sauce and vinegar. Drizzle over the asparagus, tossing well to coat. Serve immediately.
Tips:
If preparing this recipe as gluten free, just be sure to use a brand of soy sauce that is designated as GF.
Nutrition:
Nutritional Information per serving (Serving size:

5 asparagus) 

Calories:

38, 

Fat:

3g, 

Saturated Fat:

2g, 

Sugar:

0g, 

Fiber:

1.25g, 

Protein:

1.5g, 

Cholesterol:

7.5mg, 

Carbohydrates:

2.5g

Weight Watchers POINTS per 5 asparagus:  Freestyle SmartPoints: 1, Points Plus Program: 1, Old Points Program: 1.5
Here are a few more asparagus recipes you might enjoy: