Here's an easy recipe for Roasted Blue Cheese Pecans. These nuts are a delicious appetizer to include for a cocktail party or a holiday gathering.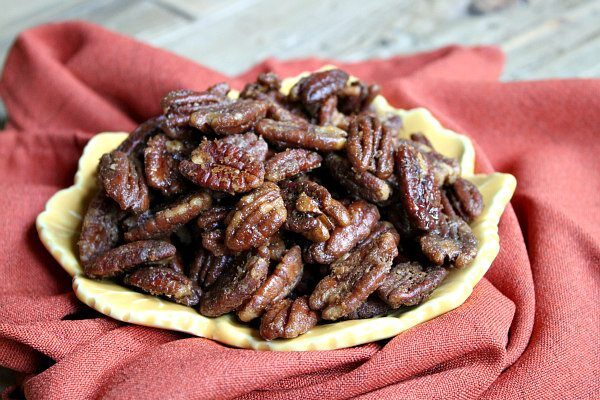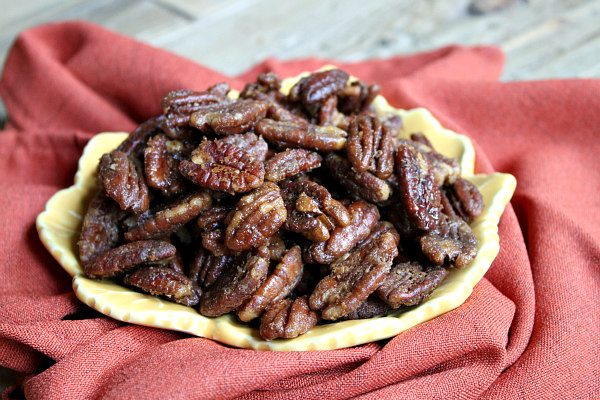 Pecans are simply tossed in butter and blue cheese, and then they are roasted in the oven for a short time.  The flavor that imparts onto the pecans is tremendous.  They're a great munchie!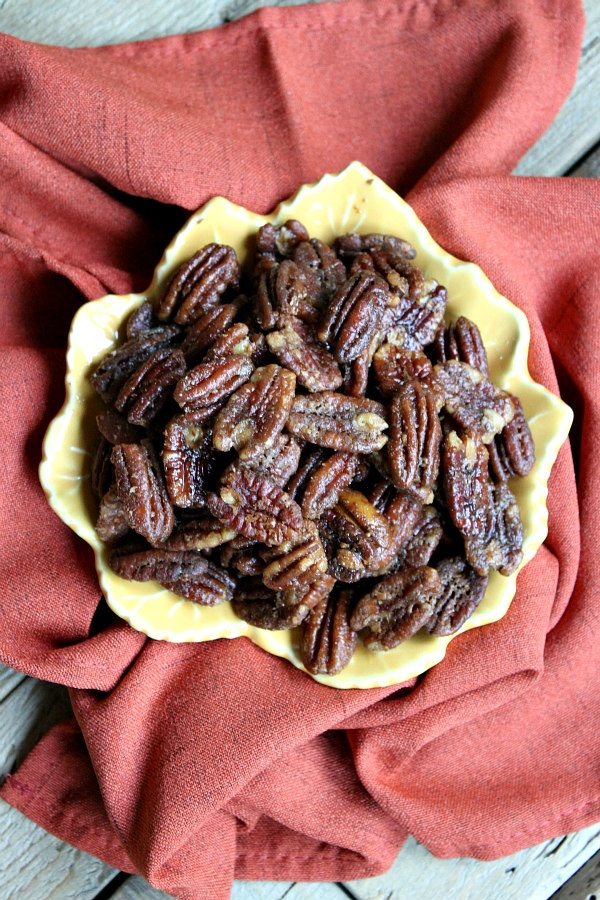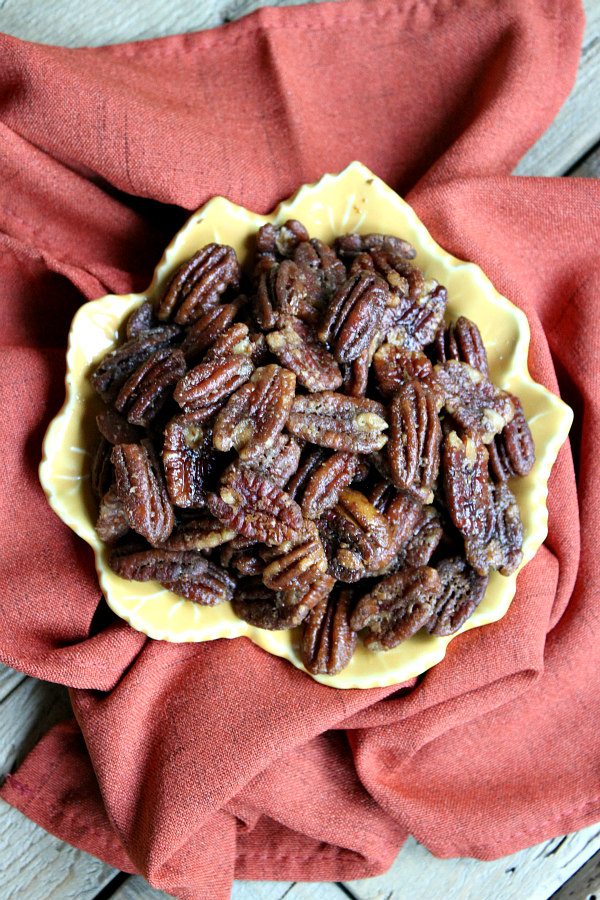 If you're looking for more nut recipes, try these Savory Nuts or Rosemary Maple Cashews.
Roasted Blue Cheese Pecans
Yield:
3 cups
Prep Time: 15 minutes
Cook Time: 10 minutes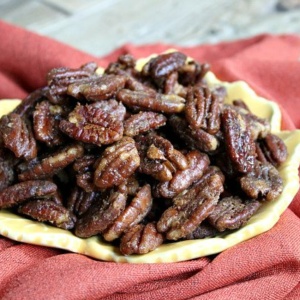 Ingredients:

2 tablespoons butter
1/2 cup crumbled blue cheese
3 cups raw pecan halves

Instructions:

Preheat oven to 350°F. Line a cookie sheet with parchment paper, or spray with nonstick spray.
In a medium saucepan, melt the butter and blue cheese; blend together. Stir in pecans, and stir until coated.
Spread the pecans onto the prepared cookie sheet and roast for about 10 minutes, or until toasted and fragrant.
Let cool. Keep in a covered container until ready to serve.
SOURCE: RecipeGirl.com