Sometimes my husband gets really lucky. And by lucky, I mean that he gets a hot-cooked meal at lunch 🙂 He works from home much of the time, and with that hovers the expectation that something other than pb&j might grace the table at lunchtime. Often, I adhere to that expectation. I figure I know how to cook pretty well… I might as well put my talents to good use, and I know I'll get the kudos and feedback I so desire.
When I made that delicious Mushroom & Goat Cheese Quiche the other day, I was thinking a salad might be nice to go with it for leftover lunch. But then again, a recent trip to Specialty Produce had me armed with Chinese Eggplant… and I have had this recipe sitting in my must-try-sooner-than-later pile for quite some time. Mint grows out of control in our courtyard, and peanuts, chiles & limes are pretty much a staple around here. No excuses. I had to make this dish:
.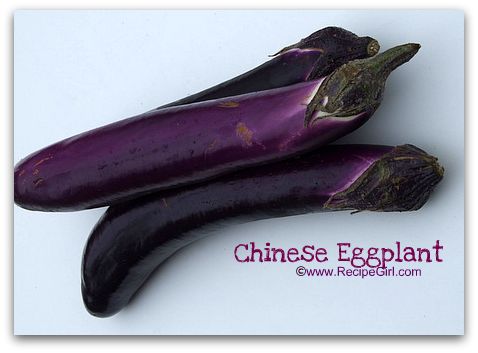 Specialty Produce describes Chinese Eggplant as being a lovely pale mauve to deep purple in color. This thin-skinned eggplant contains few if any seeds, and its sleek body is long and slim. This variety is about two inches in diameter and six to ten inches long. It offers a mild and bland flavor, but may be slightly bitter. This eggplant is loved more for its texture than its taste.
I personally didn't see anything wrong with the flavor at all, but this recipe adds so much in terms of flavor pizzazz that it was tough to tell that this type of eggplant originates with a bland flavor.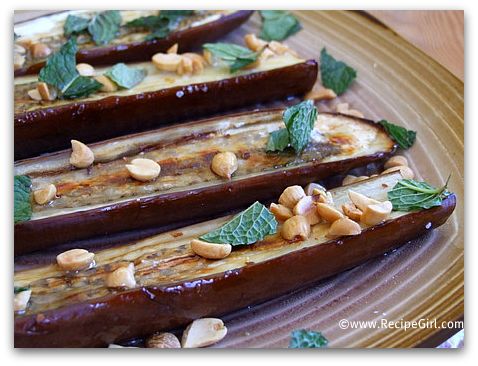 The eggplant is tossed with oil, red pepper flakes and kosher salt, and then roasted until lightly browned.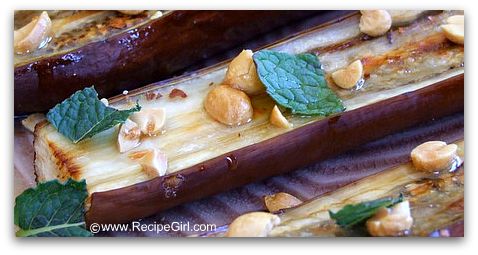 The dressing that's drizzled over is a honey-sweetened lime dressing… perfect pairing with toasted peanuts and chopped mint.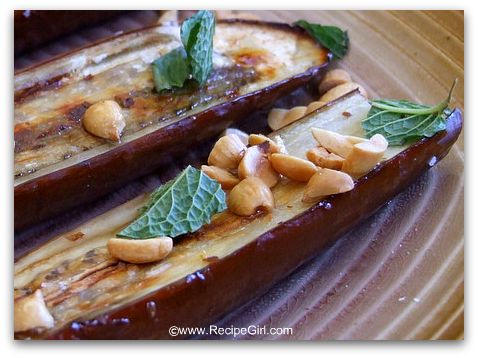 I admit that it all sounds a little odd, but we absolutely loved this side dish. It had an Asian-flair to it, and the lime dressing was a perfect pairing with the flavors of peanut and mint. The eggplant itself was tender, and roasting it brought out a wonderful flavor. I'd make this again and again, without question.
This recipe can be found here: Roasted Eggplant with Chiles, Peanuts and Mint