This recipe has been featured in a post on The Recipe Girl blog: Roasting Multi-Colored Whole Carrots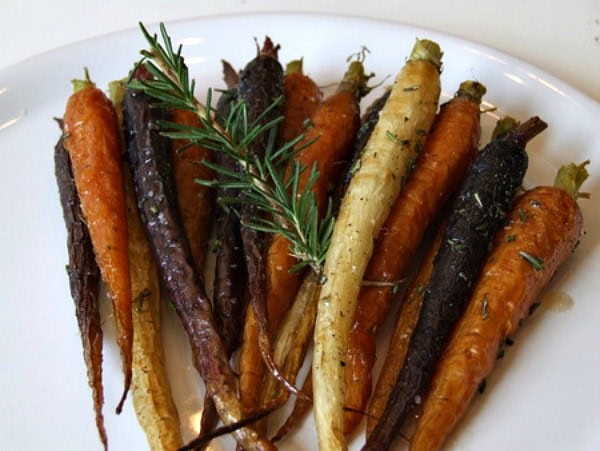 Roasted Whole Carrots with Rosemary and Honey
Yield:
6 to 8 servings
Prep Time: 20 min
Cook Time: 15 min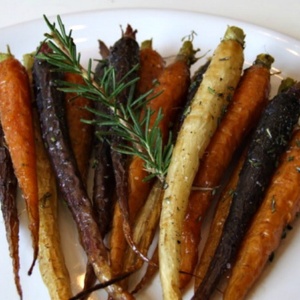 Ingredients:

2 pounds whole baby carrots, as many colors as possible
1/4 cup extra-virgin olive oil
2 teaspoons kosher salt
1 teaspoon freshly ground black pepper
2 to 4 tablespoons honey
3 teaspoon finely chopped fresh rosemary

Instructions:

1. Preheat oven to 425°F. Line baking pan with foil.

2. Cut all but 1/4-inch of greens off of the carrots. Thoroughly scrub the carrots (peel if you wish, but they have a more rustic look with the skins left on). Arrange the carrots in a single layer on prepared baking sheet. Drizzle with oil and roll to coat.

3. Place in the oven to roast until tender when pierced with a knife, 15 to 20 minutes.

4. Remove from oven and season generously with salt and pepper.

5. Drizzle with honey and sprinkle with rosemary.

6. Serve warm or at room temperature.