The crunch of whole-grain cornmeal is one of those really pleasant culinary experiences for me.  I'm sure that sounds odd (corny, even) to some… but I just love diving into a muffin or cornbread or a crust that has cornmeal included and biting into that grainy texture.  It absolutely must be whole-grain cornmeal… the regular stuff just doesn't do the deed.  So when I saw a recipe on Maria's blog, I was immediately drawn to the crunchy crust, and from that, I created the Rustic Strawberry Galette.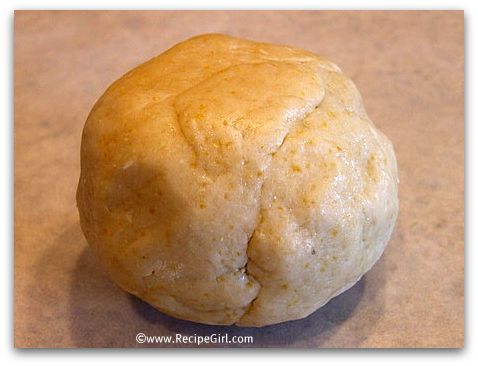 The crust is a lighter buttery sort with whole grain cornmeal included. You must use the grainy cornmeal or it just won't be the same.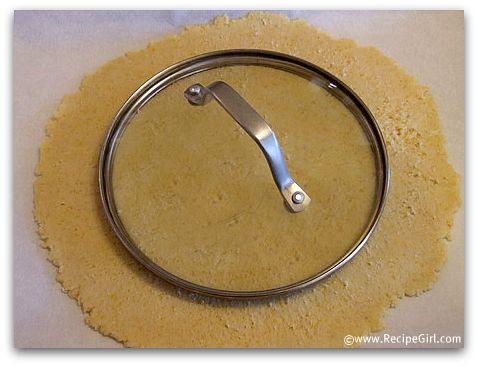 After a short chill in the fridge, the dough is rolled out into a roughly-shaped circle. In order to create a nice space to work with, I used a pot lid to gently push in a circle (leaving 1 1/2 to 2 inches around the edges).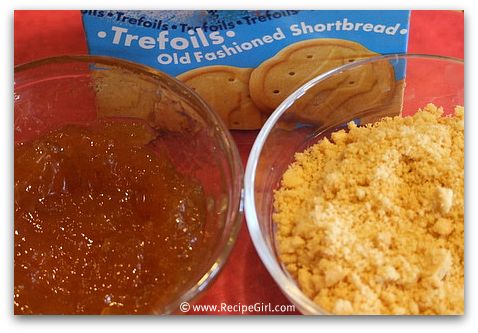 I knew I didn't want to create a typical galette, so I experimented with a couple of ingredients that I had lying around: fig jam and shortbread (Girl Scout) cookies.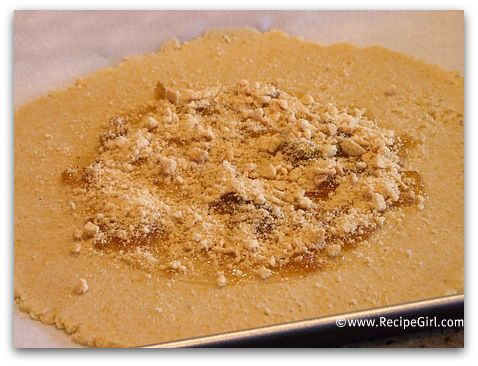 I spread the fig jam around the circle and then sprinkled with crumbled cookies. You could use apricot jam in place of the fig, and probably something like graham crackers in place of the shortbread cookies.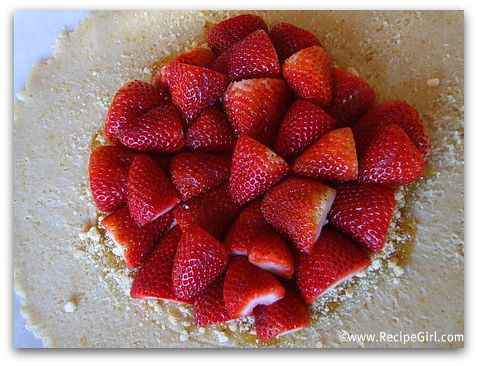 Two layers of halved strawberries were placed on top of the crumbly mixture, and then I gave them a light sprinkle of cinnamon/sugar.


Here's where things get a bit rustic looking… the crust is gently folded over at the edges- scraggles and all.


I brushed a simple egg wash over the edges and sprinkled some turbinado sugar along the crusty edge. In the oven to bake for about an hour!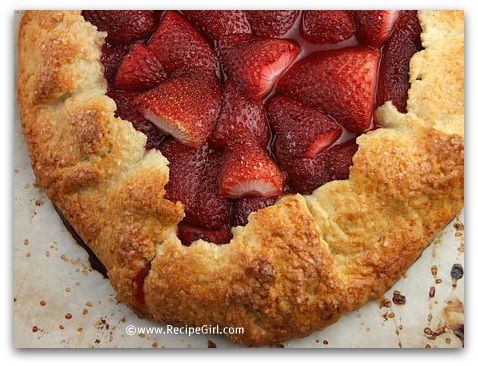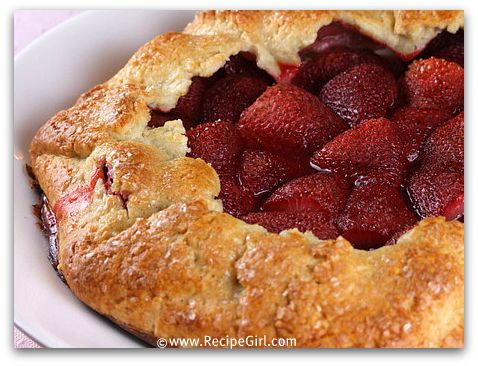 The galette looked a little juicy when I took it out of the oven. After resting for a while though, it was clear that the liquid would not be a problem. The crumbly cookie mixture provided a place for the strawberry juices to sink into to, while the jam protected the bottom of the crust from becoming soggy.


Slicing into the galette, it was evident that this rustic dessert was anything but soggy. It held together well, and that figgy-cookie layer underneath the strawberries turned out to be an excellent idea. Served warm, this was excellent with a dollop of freshly whipped cream… and the next day it was a treat that we couldn't resist nibbling on for breakfast. Big thumbs up from all tasters 🙂
This recipe can be found HERE.
————————————————————–
More delicious-sounding fruit galettes on the blogs:
Pinch My Salt: Apple Galette
80 Breakfasts: Plum & Nectarine Galette
Cafe Fernando: Apricot- Cherry Galette
Under the High Chair: Summer Peach Galette