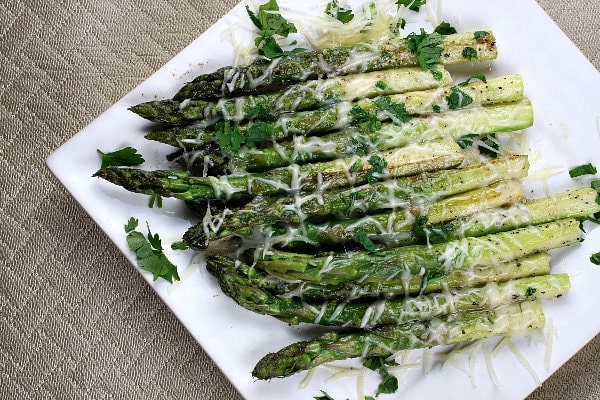 Sauteed Asparagus with Butter and Parmesan
Yield:
4 servings
Prep Time: 15 min
Cook Time: 6 min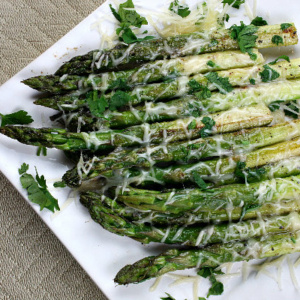 Ingredients:

1 1/2 pounds asparagus, trimmed
3 tablespoons unsalted butter
1/2 teaspoon kosher salt
1/4 teaspoon freshly ground black pepper
1 tablespoon minced fresh flat-leaf parsley
1/4 cup freshly grated Parmesan Cheese

Instructions:

1. Trim thick asparagus with a peeler, leaving them 1/2-inch thick, or snap off the ends.

2. Melt the butter in a large skillet over medium heat. Add the asparagus and season with salt and pepper. Cook, stirring often, until the asparagus is just tender, 5 to 6 minutes, lowering the heat if needed to keep the asparagus from browning. Don't overcook- the asparagus will soften a little more as it cools. Remove the pan from heat. Sprinkle in parsley and 3 Tablespoons of the cheese.

3. Transfer to a serving dish, and top with the remaining cheese. Serve immediately.