Love me or Hate me, but while the rest of the world is pushing sugary baked beans, bacon-stuffed burgers, layered Mexican dips and mayonnaise-laced potato salad this holiday weekend, I'm opting to share something a little more healthy:  Simple Marinated Mushrooms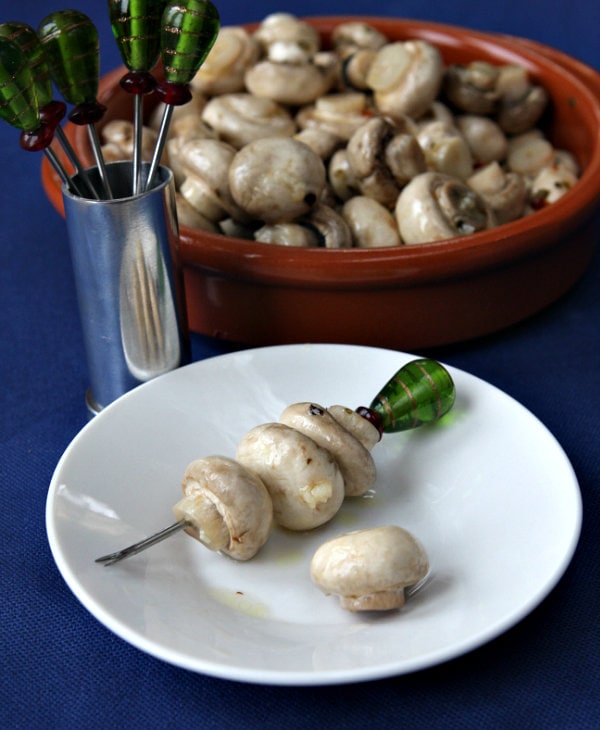 This new and wonderful group that I'm a part of – The Red- Faced Runners– has me inspired to eat healthy and keep fit through running and other calorie- burning feats!  Did you hear about The Red Faced Runners?  Please read more HERE– and I hope you'll join us.  We're a group of women inspiring each other to stay fit.  It's a good bunch.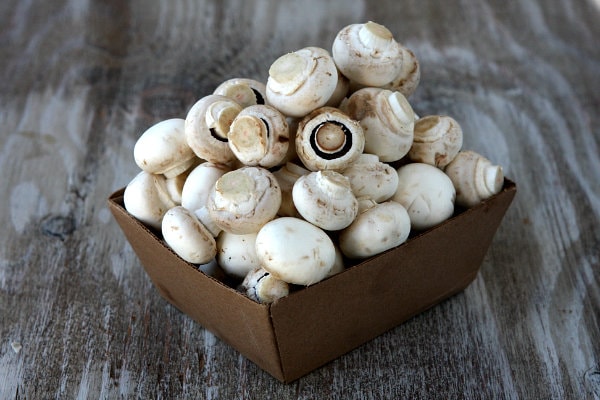 Anyway, these mushrooms are a good bunch too.  Start with a box full of fresh mushrooms.  Give them a light rinse to get any extra dirt off, and trip the rough end of the stems off and toss 'em.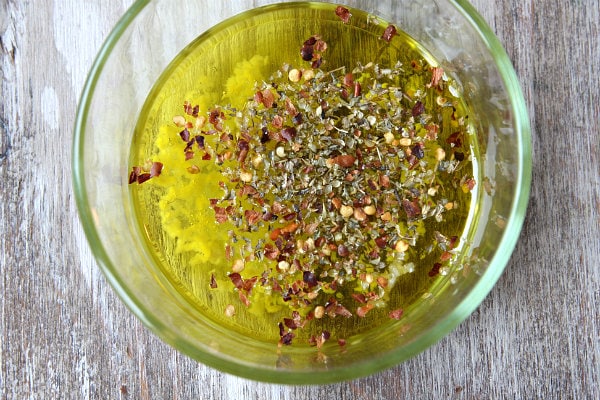 You're going to marinate them in oil and a few simple spices.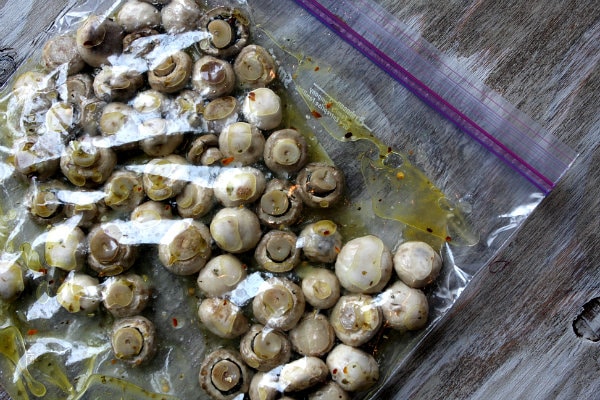 Marinating them in a zip baggie is easiest.  Just toss them with the dressing and let them sit on the counter, turning the bag around to redistribute the marinade every once in a while.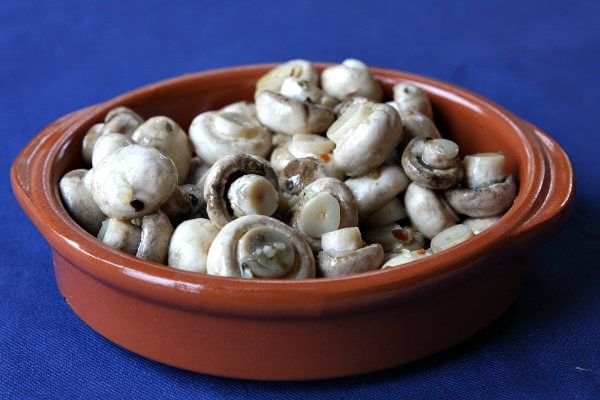 In a couple of hours, the mushrooms will be marinated enough to serve.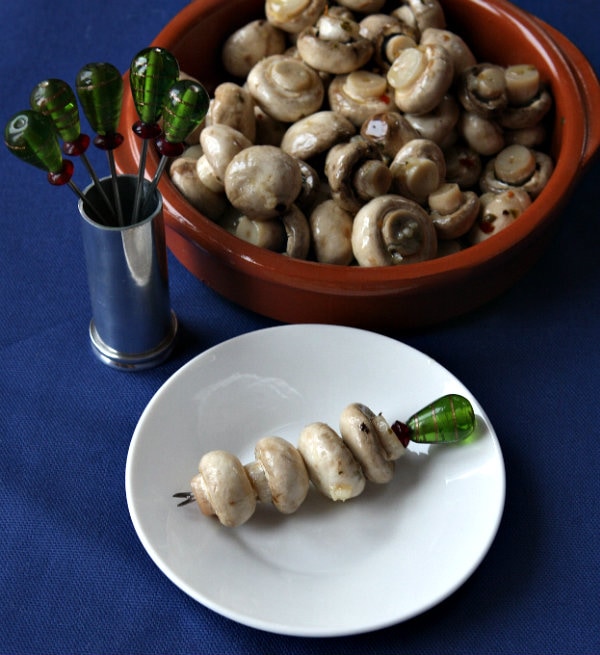 Yeah, they'll retain a little bit of that oil, but they're a whole lot better to munch on than the super- fatty foods that will be on hand at most 4th of July parties.  I'm pretty sure you'd feel better about eating a dozen of these over a dozen chocolate chip cookies (at least… the next morning you'd feel better, right?)  Or you could compromise and eat a dozen of these and then 2 chocolate chips cookies.  That's a smarter idea all around!
And come join our group- The Red Faced Runners!  You DO NOT have to be a runner to join (but we'll encourage you to get started), and we'd love to have both experienced and beginner runners join in the fun.  A Facebook Page has been created, and a RFR website is coming very soon too- stay tuned!
Simple Marinated Mushrooms
These are a terrific appetizer to make ahead. Be sure to have some sliced baguette available for dunking in the drippings.
Yield:
20 to 25 mushrooms
Prep Time: 20 min
Cook Time: 5 min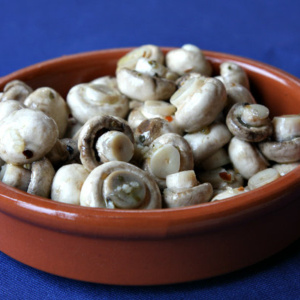 Ingredients:

1 pound fresh white button mushrooms (bite-sized), scrubbed clean
1/4 cup extra- virgin olive oil
1/4 cup white wine vinegar
1 large clove garlic, minced
1/2 teaspoon salt
1/2 teaspoon crushed dried oregano
1/4 teaspoon red pepper flakes, crushed

Instructions:

1. Place water in a large saucepan and bring to a boil.

2. Trim the mushrooms by cutting off a thin slice of the stem of each mushroom. Drop the mushrooms into boiling water and reduce the heat to low. Simmer for 5 minutes; do not boil. Drain the mushrooms and cover with cold water. Let stand until cool. Drain and pat dry with paper towels.

2. In a large bowl, whisk together the olive oil, vinegar, garlic, salt, oregano and red pepper flakes. Add the mushrooms to the olive oil mixture and stir with a rubber spatula until well coated. Let stand at room temperature for 2 hours or longer, stirring occasionally (overnight is even better). TIP: You can also marinate the mushrooms in a large zip bag. I prefer to do it this way since it's so easy to turn the bag and redistribute the marinade.

3. When ready to serve, drain the mushrooms from the marinade (reserving a little bit of the marinade) and place the mushrooms on a platter with toothpicks for serving. Drizzle some of the reserved marinade on top.