These Chicken and Cheese Stuffed Mushrooms are the perfect hearty appetizer for your next party!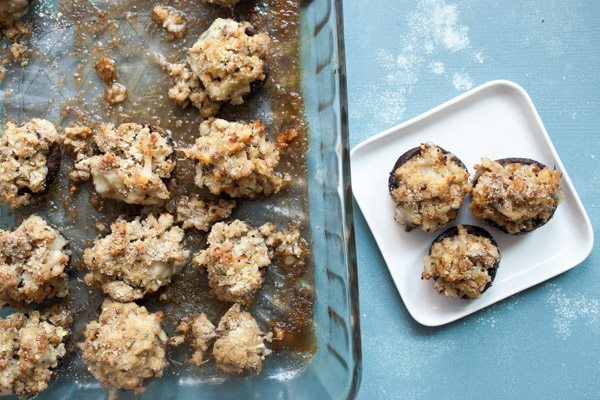 Having a warm, hearty appetizer for a party is always a good idea and in my opinion stuffed mushrooms are about as good as it gets! I love how versatile they are and fairly easy to make once you get the hang of it.
This version starts with ground chicken (or turkey), garlic, onion, and a few spices. Cook that down in a skillet and then add in the cheese! I like Gruyere but anything melty and delicious would work great.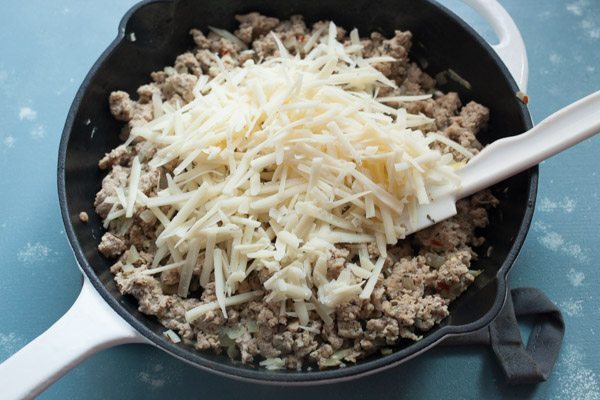 There are two options when it comes to the mushrooms. You can use normal white button mushrooms or the baby bella mushrooms!
I went with the baby bella mushrooms this time around.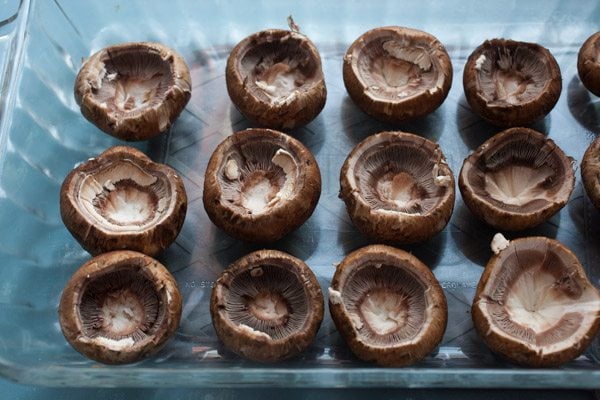 Really stuff the mushrooms with the chicken mixture and top them all with some breadcrumbs.
After baking, these should be golden brown on top and juicy and tender throughout.
I love these as an appetizer, but if I'm being honest, I can absolutely make a meal out of them with a small side salad or something. They are that good!
Enjoy!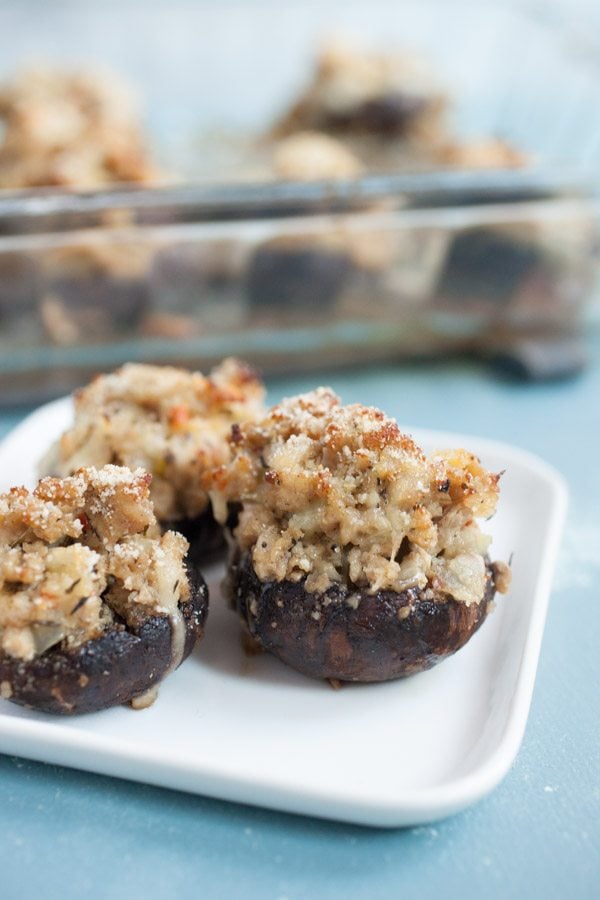 Chicken and Cheese Stuffed Mushrooms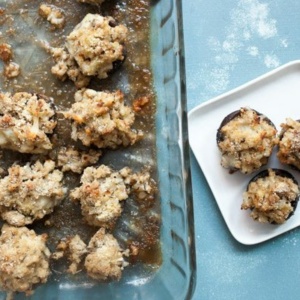 Yield:
Makes 16 to 18 mushrooms.
Prep Time:20 minutes
Cook Time:30 minutes
Ingredients:
2 tablespoons olive oil
1 pound ground chicken or turkey
1/2 sweet onion, diced
2 cloves garlic, minced
1/2 teaspoon dried thyme
1/4 teaspoon red pepper flakes
4 ounces Gruyere cheese, grated
Salt and pepper
18 baby bella (or medium-sized white button) mushrooms
Breadcrumbs, for topping
Directions:
Preheat the oven to 350 degrees F. In a large skillet add a drizzle of olive oil over medium heat. Then add the the ground chicken and cook it for 4 to 5 minutes until it's cooked through. Add the onions, garlic, and spices and continue to cook for a few minutes.
Once the chicken is cooked and veggies are softened, season the mixture with salt and pepper to your liking. Remove the mixture from the heat and stir in the cheese.
To prep the mushrooms, rinse them well and pat them dry. Then use a sharp paring knife to hollow out the center of each mushroom.
Fill the mushrooms with the chicken mixture. Really pack it in there until the mixture is mounded on top of each mushroom.
Place stuffed mushrooms in a baking dish. When all mushrooms are stuffed, sprinkle with breadcrumbs.
Bake mushrooms for 25 to 30 minutes until breadcrumbs are browned and mushrooms are tender. Serve while warm.
Nutrition:
1 Weight Watchers Freestyle SmartPoint per mushroom-- if you use 99% fat free ground turkey or chicken, and if you use 1/2 teaspoon of breadcrumbs to top each mushroom.
SOURCE: Recipegirl.com
Here are a few more appetizer recipes to try: