Red- Faced Runners: 5K Challenge
You may have heard of us before… The Red-Faced Runners? We're a determined bunch, inspiring each other to keep fit and healthy and happy. Our love for running (most of the time) and our tendency to end a session of exercise with a very red face brought us together. And we're hoping you'll join us in a 5K Challenge!
We're a varied bunch. Some of us can run like there's no tomorrow (many miles and many races under our belts), and some of us are more mild runners (running when we can and as far as our bodies will take us on a given day). I fall somewhere in the middle of all of that. What we really have in common: We feel like Wonder Woman when we get a good run in. Definitely. And we have the socks to prove it.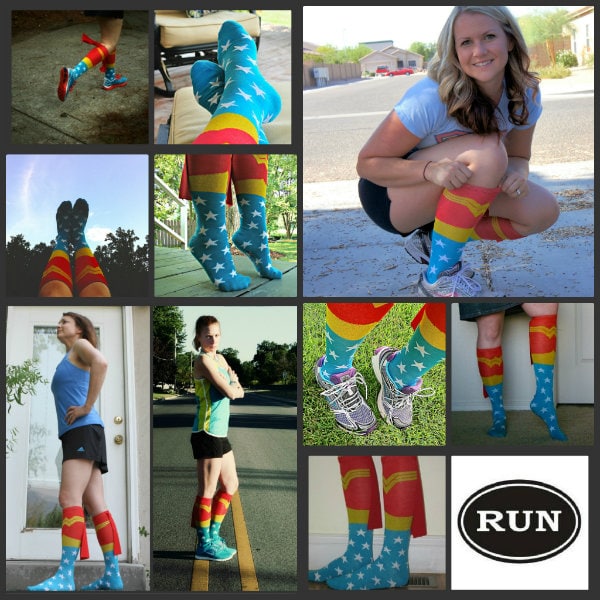 As Red Faced Runners, we're hoping to encourage our readers to follow along on a an exercise challenge with us. We've all committed to running a race on the weekend of Sept. 8th. We'd like to encourage you to join us! Not literally join us, but join us in your commitment online, and sign up for a race in your own town to work toward. If you're not much of a runner, you can always commit to walking a 5K, or you can train for it by working through something like the Couch to 5K program. Let's do it!
Here are a couple of sources for you to check out to see if there is a 5K or greater run in your area on the weekend of Sept. 8th:
http://www.runningintheusa.com/Race/Default.aspx
http://www.active.com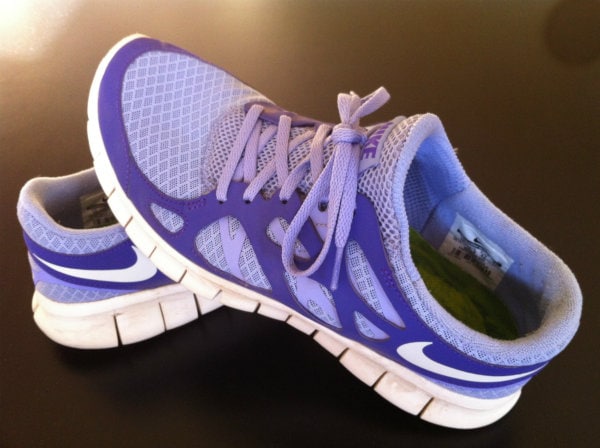 To get yourself motivated, buy yourself some cute new tennis shoes, and maybe a workout outfit or two! Having new shoes is always nice when you start up a new workout regime. And it's a good idea to have to have proper shoes for exercising too.

Just think how great you'll feel committing to an exercise routine during the summer- when you want to be clad in as few clothes as possible, cute sundresses and (gasp!) a bathing suit. Plain and simple: exercise makes you feel GOOD! And if you happen to get a RED FACE from all of that exertion, well then you get the added bonus of officially calling yourself a red-faced runner! 🙂
The challenge for me this summer is that my family is on this crazy vacation, and we're in hotels in different cities and on the road too.  I just exercise wherever I can- hopping on hotel treadmills in the hot cities, and getting outdoors to run in others.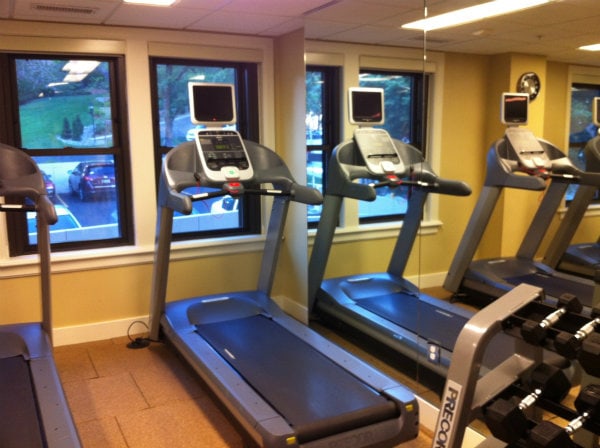 Please let me know if you'd like to follow along and challenge yourself to train for a race in September! You can totally do it… you know that, right? Let's motivate each other over the next couple of months, okay?!
Here are my other Red-Faced Runner friends… you can visit them for additional motivation. We're all committed to running a race in September in our own cities>
Cindy, Once Upon a Loaf
Amy, She Wears Many Hats
Kristen, Dine & Dish
Bridget, Bake at 350
Katrina, In Katrina's Kitchen
Robyn, Add a Pinch
Carolyn, All Day I Dream About Food
Krista, Budget Gourmet Mom
Shawn, I Wash…You Dry
Dara, Cookin' Canuck
What do you have to do to join us? Nothing major. Everyone is totally welcome!
1. Just state your commitment in the comments below.
2. Share the challenge on your blog if you'd like (if you have a blog).
3. Pick a race in your town and sign up for it.
4. Visit Cookin Canuck's blog for a great post on all sorts of inspiration for beginner and seasoned runners. Plus a suggested training plan!
5. Plan out your strategy in training for your race.
6. Use the hashtag #RFR5K when discussing the challenge on Twitter.
7. Keep us updated on your progress! I'll be posting about the challenge a few times before September. Pop in and comment about how your training is coming along!
8. Consider joining My Fitness Pal to track your exercise (and calories, if you'd like). You can find me there under "RecipeGirl).
9. Get your family or friends involved too!  You may be surprised how many people are actually interested in that push to get fit!
10.  Good luck!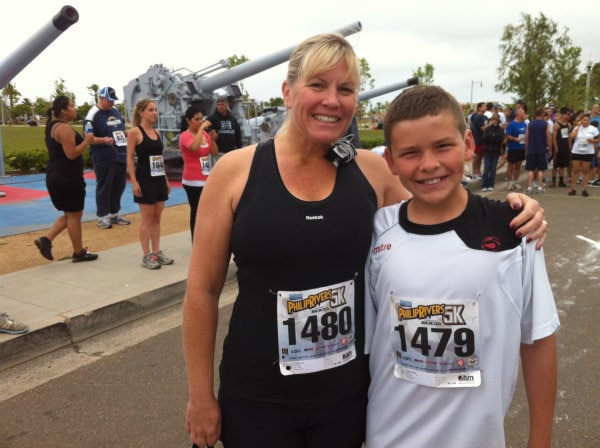 42 Responses to "Red- Faced Runners: 5K Challenge"
Leave a Comment