Here's a unique recipe for you to make in your slow cooker: Chicken Parmigiana Meatloaf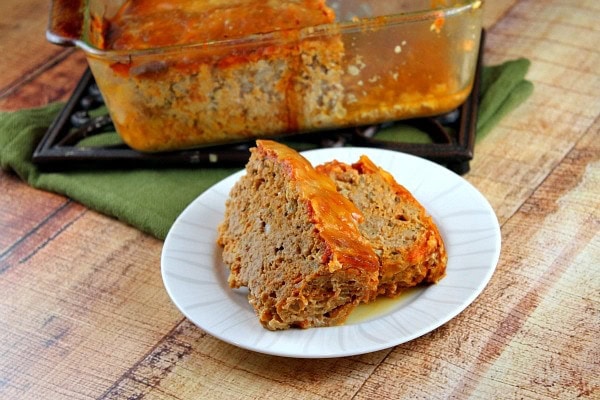 I really loved the idea behind this recipe – cooking a meatloaf (in a loaf pan) INSIDE the slow cooker.  How fun is that?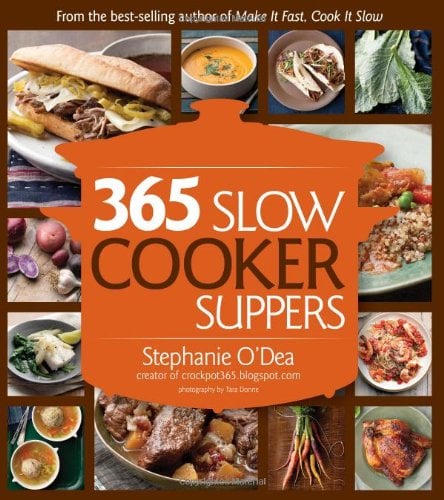 The recipe comes from my current favorite cookbook:  365 Slow Cooker Suppers by Stephanie O'Dea.  My son is involved in a ton of sports and activities, which means that I'm driving all over town most days carting him to this or that.  It's totally hard to serve a decent dinner to my family when I'm not home to prepare it.  And I'm completely against picking up fast food.  My slow cooker is my best friend on busy days like this.  I've tried a ton of slow cooker recipes in the past that are just duds.  This cookbook is much different.  I've tried three recipes so far… and they have all been big successes.  This recipe was one of them.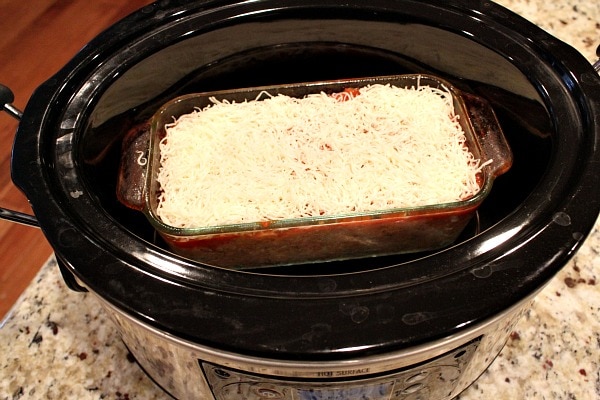 Check it out:  You just mix the meatloaf ingredients together in a bowl, then stuff it in your loaf pan, then place your loaf pan in the slow cooker and press START!  That's it!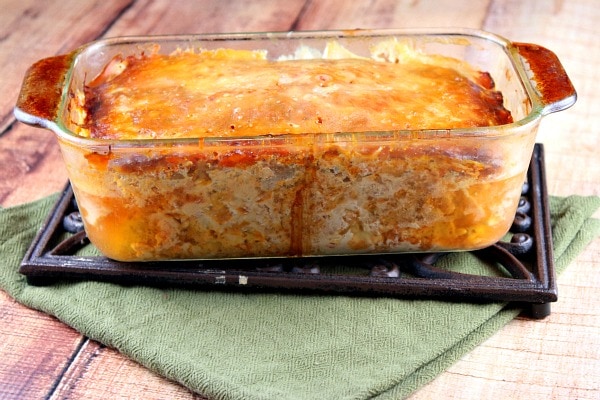 7 or 8 hours later, the meatloaf is done.  It's one of the most tender, juicy, flavorful meatloaf recipes I've ever tasted.  I used ground turkey instead of chicken, and it was completely wonderful (and low fat!)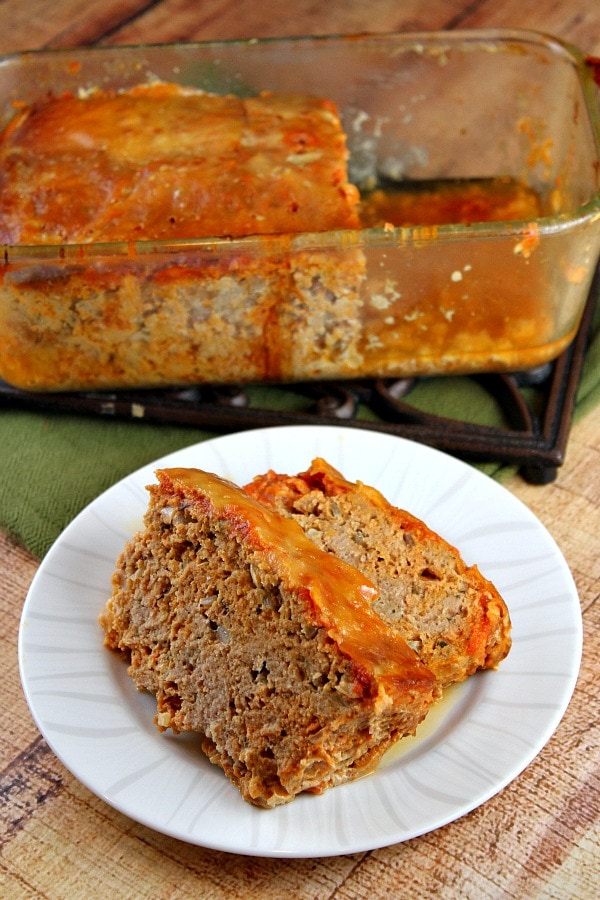 I enjoyed the meatloaf straight out of the pan, unadorned and all by itself… served with a side salad.  My husband wanted a little more sauce drizzled on top (just a little marinara- easy).  I recommend the recipe to try out on your family for dinner.  It really is quite delicious.  And I recommend that you purchase the cookbook too- lots of great, easy recipes that I can't wait to try.
Slow Cooker Chicken Parmigiana Meatloaf
Yield:
6 servings
Prep Time: 10 minutes
Cook Time: 7 hours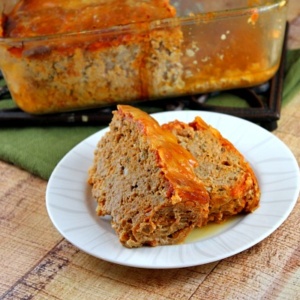 Ingredients:

1 pound ground chicken or turkey (93% lean)
2 large eggs
1 small onion, diced
1/2 cup Italian breadcrumbs
1 tablespoon Italian seasoning
1 teaspoon garlic powder
1 cup marinara sauce (I use Classico Tomato- Basil), divided
1 1/2 cups finely shredded mozzarella cheese, divided

Instructions:

In a medium bowl, combine the chicken (or turkey), eggs, onion, breadcrumbs, Italian seasoning, garlic powder, 1/2 cup marinara and 1/2 cup cheese (it's easiest to just use your hands to do this).
Spray an 8x5-inch loaf pan with nonstick spray (metal or glass- see notes below). Scoop the meatloaf mixture into the pan and smooth the top. Spread the remaining 1/2 cup of marinara sauce over the top. Sprinkle remaining 1 cup of cheese on top. Put the pan in a 6-quart slow cooker and place the lid on top. Cook for 7 to 8 hours on low (or 4 hours on high).
Slice, and serve.

Tips:

Note: I used a glass pan and cooked mine on LOW. If you're opting for cooking it on HIGH, you might consider using a metal pan instead. I'm not certain the glass would work well with such a high temperature.
If you are preparing this recipe as GLUTEN-FREE, be sure to use a sub for the regular breadcrumbs (like GF breadcrumbs), and be sure to use a brand of marinara sauce that is known to be GF (Classico Tomato Basil is GF).
Option: Place some small potatoes around the sides of the pan so that they can be slow cooked along with the meatloaf.

Nutrition:

Nutritional Information per serving:  Serving size:

1/6th of the loaf, 

Calories:

296, 

Fat:

14g, 

Saturated Fat:

6.1g, 

Sugar:

1.6g, 

Sodium: 510.5mg, Fiber:

.8g, 

Protein:

30g, 

Cholesterol:

143.3mg, 

Carbohydrates:

10.5g

Weight Watcher POINTS: Freestyle SmartPoints: 4 (only if you use 99% fat free ground turkey), Points Plus Program: 7 Old Points Program: 7

SOURCE:

 Excerpted (and adapted slightly) from 

365 Slow Cooker Suppers

. Copyright © 2013 by Stephanie O'Dea. Reproduced by permission of Houghton Mifflin Harcourt. All rights reserved.
Here are a few more meatloaf recipes you might enjoy:
Disclosure:  There are Amazon affiliate links within this post.