Here's a breakfast recipe to try:  Sour Cream and Ham Omelette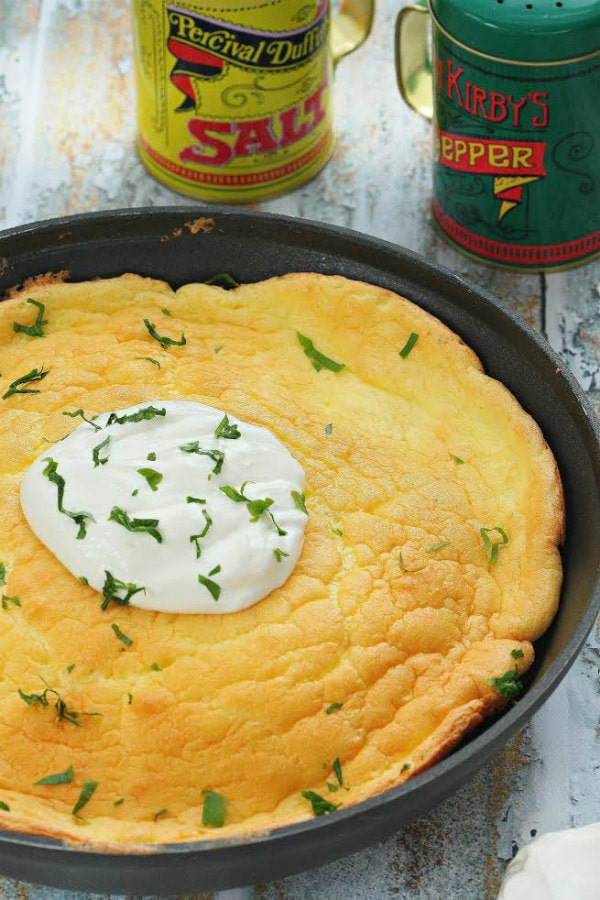 Sour Cream and Ham Omelette
Yield:
2 servings
Prep Time: 15 minutes
Cook Time: 16 minutes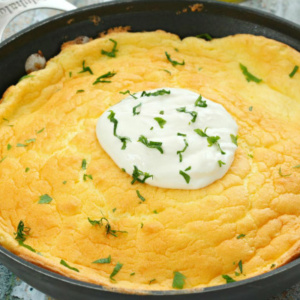 Ingredients:

5 large egg yolks
1 cup sour cream
1/4 teaspoon salt
5 large egg whites, beaten until stiff
1 cup finely diced cooked ham
2 tablespoons unsalted butter

Instructions:

Preheat oven to 325 degrees F.
Beat the egg yolks until thick and lemon colored; beat in half the sour cream and the salt. Fold in the egg whites.
Heat butter in 10-inch, oven-safe skillet; pour in omelette mixture, leveling gently. Sprinkle the ham on top.  Cook over low heat until lightly browned on the bottom (about 5 minutes).
Finish cooking in preheated oven until top is golden brown (about 12 minutes).
Divide the omelette in half and slide onto two plates- garnish with the rest of the sour cream.

Tips:
*If you are preparing this recipe as GLUTEN-FREE, just be sure to use a brand of ham that is known to be GF.
SOURCE: RecipeGirl.com