This is an easy recipe for classic Southern Pimento Cheese.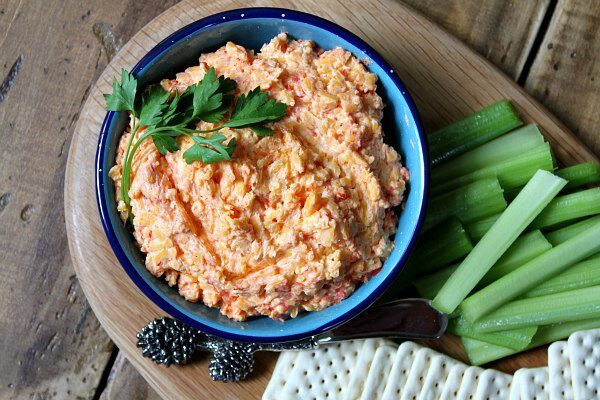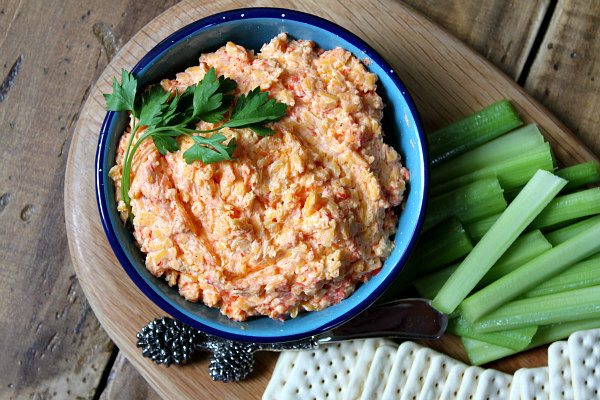 I wasn't sure what to think about this recipe.  I'm not Southern.  And I don't necessarily think very highly of pimentos either!  But who can resist a Southern recipe?  I'm always up for trying new things, so my gut told me that I just might enjoy this one.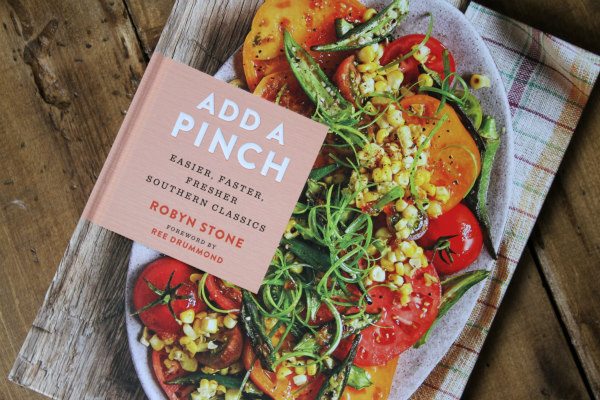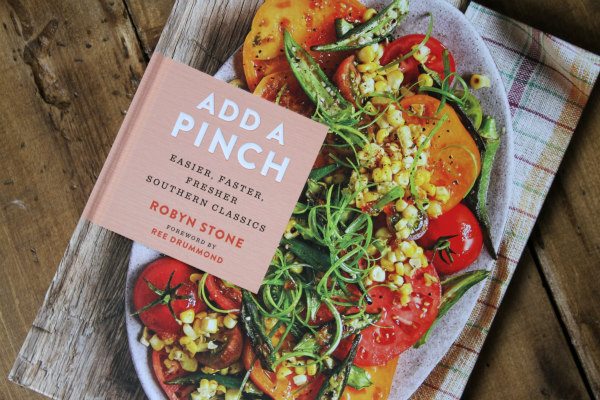 The recipe comes from a brand-new cookbook by Robyn Stone:  Add a Pinch: Easier, Faster, Fresher Southern Classics.  Robyn shares Southern recipes on her popular blog Add a Pinch, and she has been a sweet friend of mine for years now.  This new cookbook of hers is gorgeous!
The book is referred to as the new Southern cooking handbook- one that highlights convenient, quick Southern recipes that utilize fresh ingredients.  Here are a few recipes that have caught my eye for making later:  Olive and Bacon Deviled Eggs, Black Eyed Pea Hummus, Southern Buttermilk Fried Chicken, Creole Shrimp and Grits, Brisket with Tomato Gravy, Jambalaya, Sausage and Grits Casserole, Grandmother Earlene's Creamed Corn, Southern Butter Beans, Grilled Watermelon and Peach Salad, Apple Raisin Slaw, Sausage and Cheddar Spoon Bread, Strawberry Shortcakes with Sweet Cream Cheese Biscuits and Lulu Belle's Lemon Meringue Pie.  This is a book that you will want for your cookbook collection- especially if you like to collect regional-type books like I do!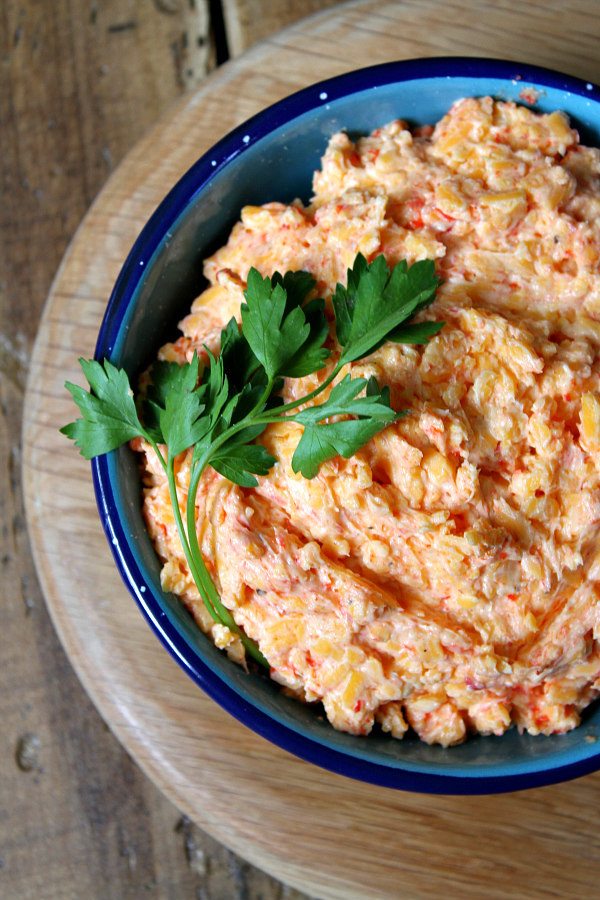 This iconic Southern spread is really great with celery and crackers- that's how I served it.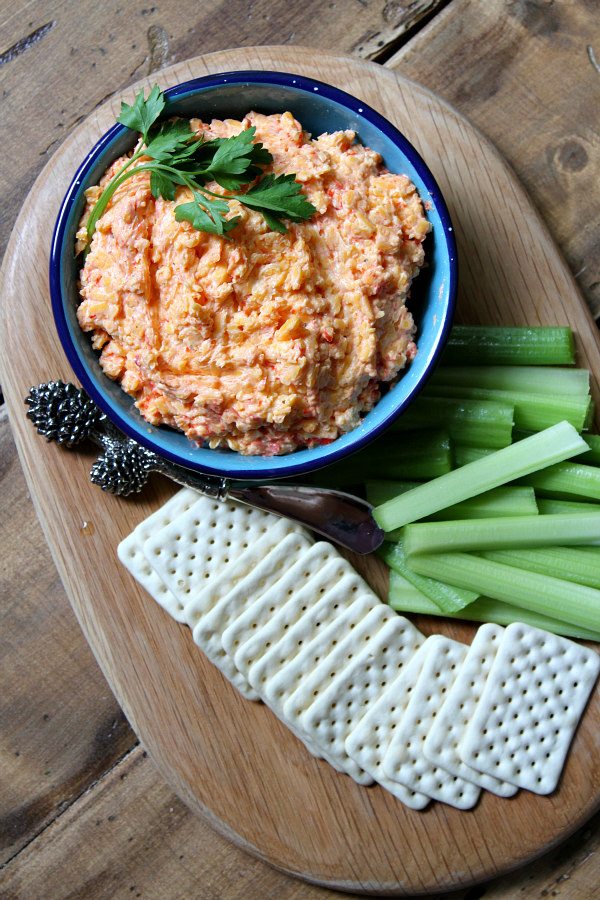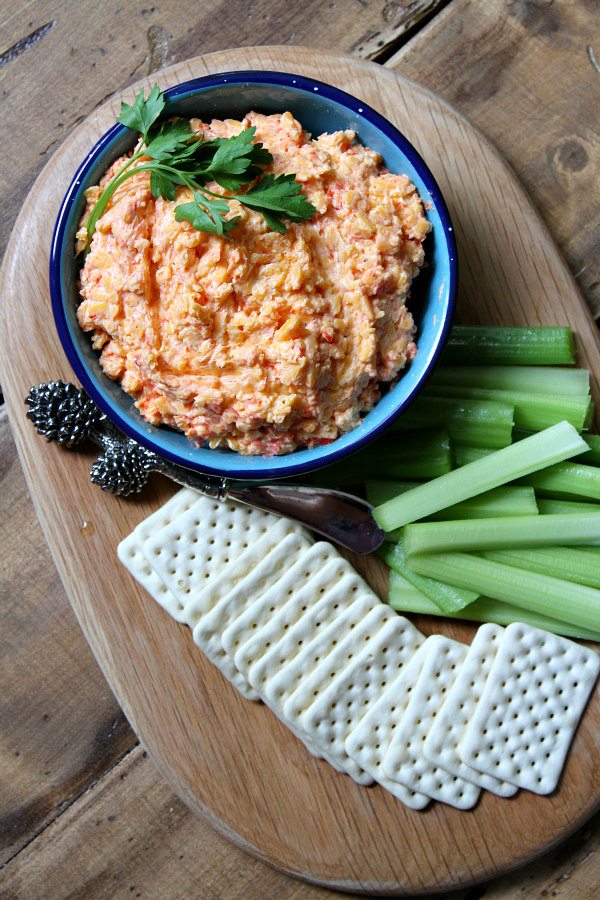 Robyn suggests also trying it as a condiment spread on a BLT sandwich.  That's what we'll be doing with our leftovers!
The verdict:  this Southern Pimento Cheese was much loved by all of my taste testers.
Visit my son Brooks at RecipeBoy.com to check out another recipe from the Add a Pinch cookbook.  He made Robyn's awesome Georgia Peach Crisp!!
Southern Pimento Cheese
Yield:
6 to 8 servings
Prep Time: 20 minutes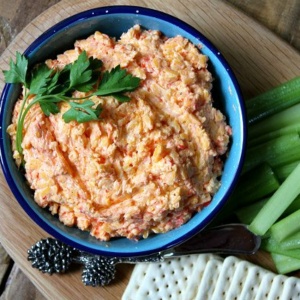 Ingredients:

One 8-ounce block of sharp Cheddar cheese, grated (about 2 cups)
One 8-ounce block of mild Cheddar cheese, grated (about 2 cups)
1/4 cup cream cheese, at room temperature
3 tablespoons mayonnaise
2 tablespoons plain Greek yogurt
One 4-ounce jar diced pimentos, drained with 2 tablespoons liquid reserved
sprinkle of kosher salt, freshly ground pepper and garlic powder

Instructions:

In a medium bowl, use a hand mixer to combine the cheddar cheeses, cream cheese, mayonnaise, yogurt, and liquid from the pimentos until creamy and fluffy, about 3 minutes.  Stir in the pimentos and seasoning.
Store refrigerated in an airtight container for up to 1 week.

Nutrition:

Serving suggestions:  serve with crackers and celery as an appetizer, or spread on a slice of bread for an open-faced BLT sandwich.

SOURCE:

 RecipeGirl.com (adapted barely from

Add a Pinch

 by Robyn Stone)
Here are a few more Southern recipes you might enjoy:
Disclosure:  This post contains Amazon affiliate links for the purchase of the Add a Pinch cookbook.