Sugar Cookie Bars! This recipe has been making the rounds on the internet for quite some time. I discovered them last year on The Repressed Pastry Chef blog, tucked the recipe into my collection and finally made them a couple of weeks ago.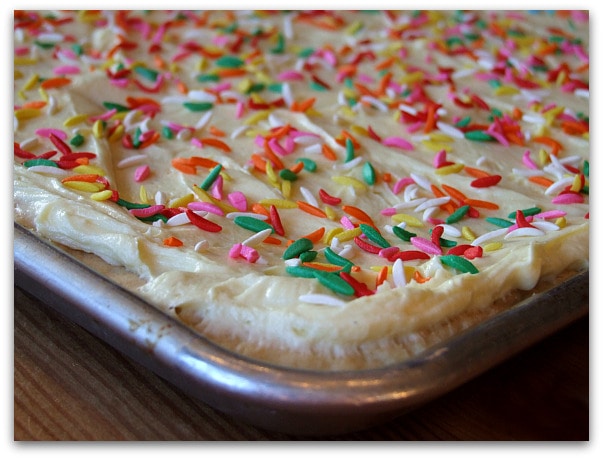 Such a simple idea, really. Sugar cookie dough spread into a rimmed cookie sheet (or jelly roll pan), baked until they're cookie-like, and frosted with a simple sugary frosting.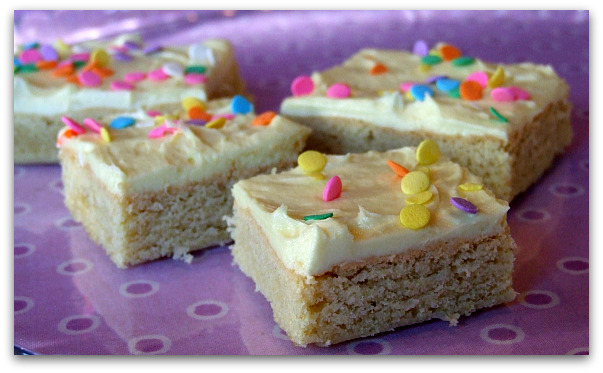 I opted to use a couple of different kinds of sprinkles – sprinkling half of my pan with one type & half with another.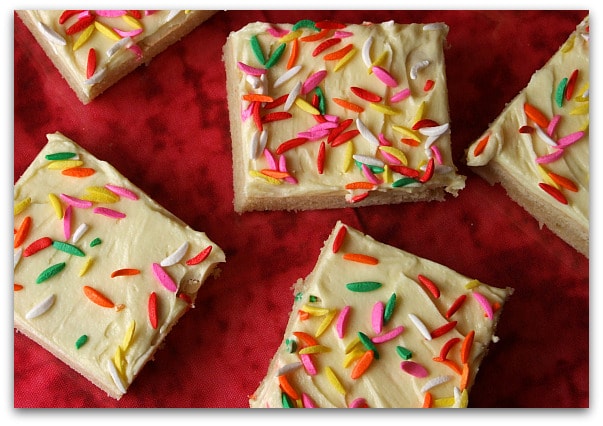 They seem like a spring recipe to me… or something you might like to serve at a baby shower. Maybe it's the tinted icing, or maybe it's the festive sprinkles. In any case, they seem to make people happy.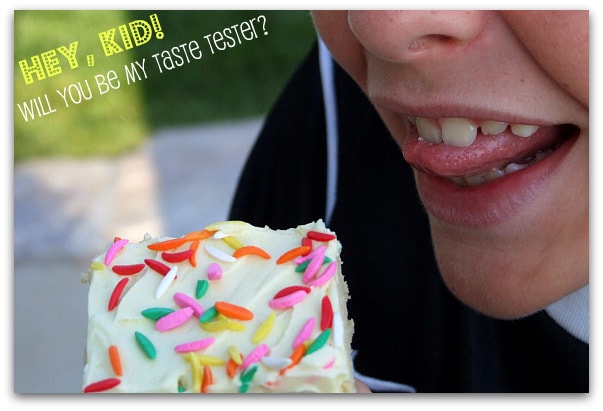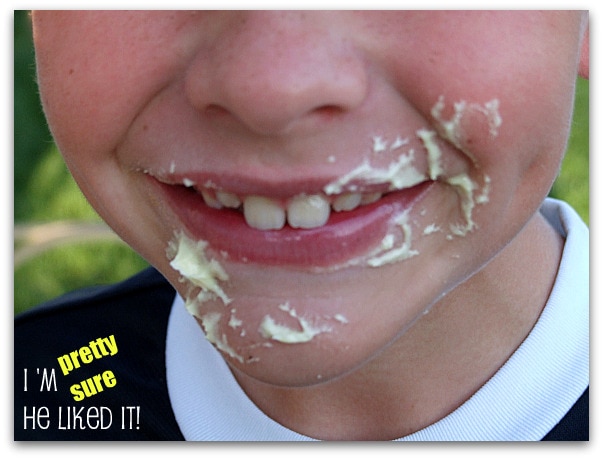 See? Happy people. And there were many more happy people, too… since this recipe makes about 32 bars 🙂
This recipe can be found here: Sugar Cookie Bars.