Here's a recipe with the scent and flavor of the holiday season:  Crunchy Nutmeg Sugar Cookies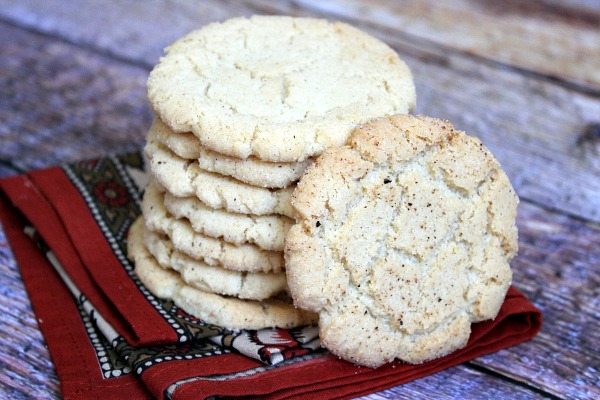 The sugar cookie is one of my most favorite kinds of cookies in the whole world.  That probably sounds pretty strange to most of you.  The majority of folks probably are more inclined to reach for a double chocolate cookie, or a chocolate chip cookie, or even a peanut butter cookie.  Me?  I'm grabbing as many sugar cookies as I can!  I especially love snickerdoodles, which are a delicious, tangy cinnamon variety of my beloved cookie.  These Nutmeg Sugar Cookies I'm sharing with you today are all kinds of wonderful.  Even chocolate-lovers will find them appealing, I'm sure.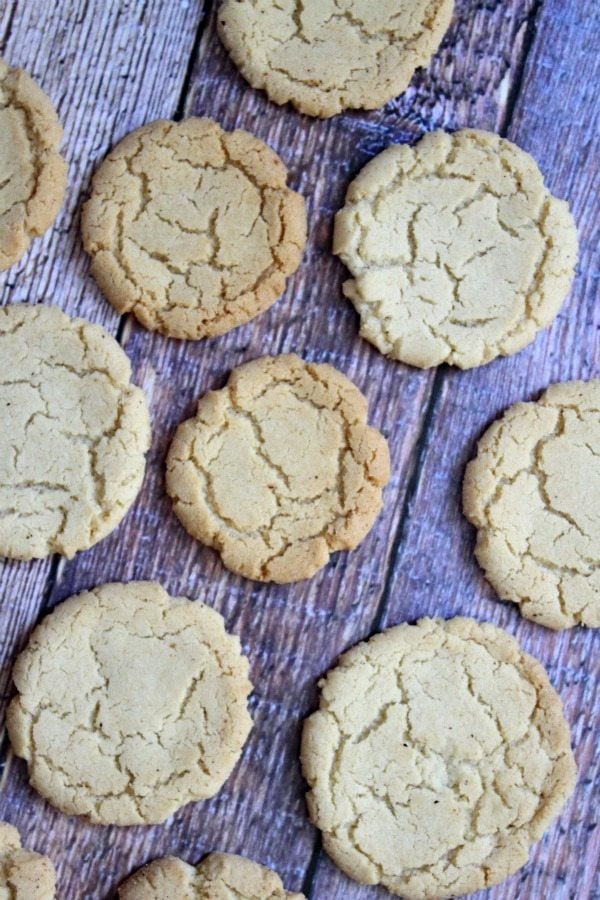 They start with a snickerdoodle-like dough (added cream of tartar gives them a little tang, and they help with the visual crackle of the cookie too).  They're the kind of cookie that is rolled into balls first and then rolled into sugar that has been laced with nutmeg.  You smash them down slightly before baking.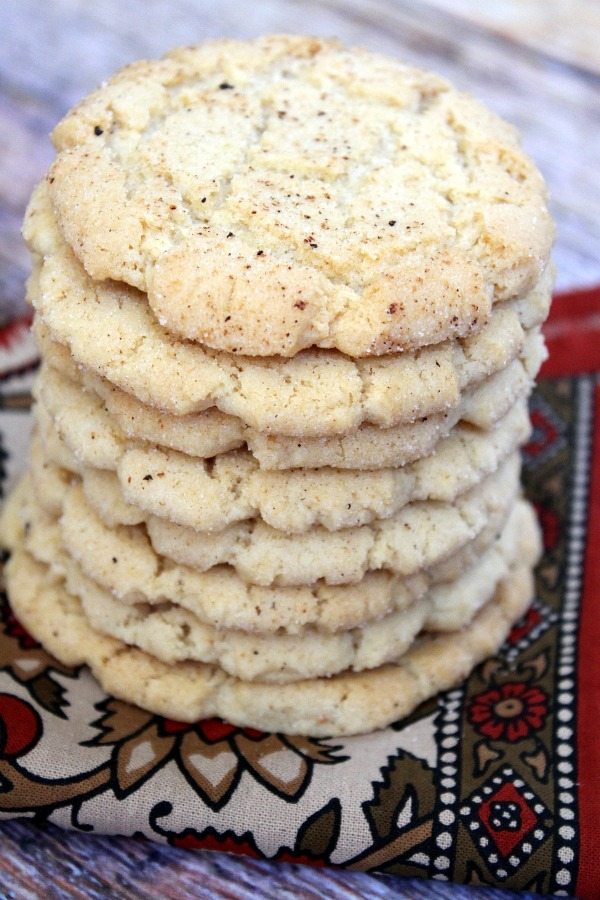 The result is that they come out looking all wonderfully crackled with plenty of spice to give them the perfect dose of holiday flavor.  These would be a great cookie for shipping since they're a firm, crunchy cookie instead of the soft-variety.  They store well in the freezer if you're planning to make them ahead for your holiday cookie platters too.  Ditch the chocolate and add some Nutmeg Sugar Cookies to your life!
Crunchy Nutmeg Sugar Cookies
Yield: 4 to 5 dozen
Prep Time: 30 min + chill time
Cook Time: 12 min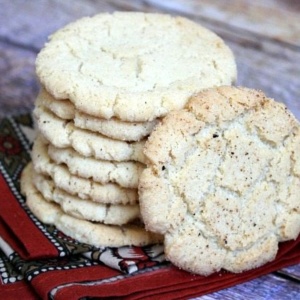 Ingredients:

COOKIES:
3 cups Gold Medal® All-Purpose Flour
2 teaspoons cream of tartar
1 teaspoon baking soda
1/2 teaspoon salt
1 cup (2 sticks) unsalted butter, softened
1 1/2 cups sugar
2 tablespoons milk
1 tablespoon vanilla extract

ROLLING MIXTURE:
1/4 cup granulated white sugar
2 teaspoons freshly grated nutmeg

Instructions:

1. Preheat the oven to 375 degrees F. Line baking sheets with parchment paper or silpat mats (or spray with nonstick spray).

2. In a medium bowl, whisk together the flour, cream of tartar, baking soda and salt.

3. In a separate medium bowl, use an electric mixer to combine the butter and sugar until smooth and creamy. Beat in the milk and vanilla. Add the dry ingredients and continue to mix on low speed just until incorporated. Gather the dough into a ball, wrap with plastic wrap and refrigerate until firm (at least 30 minutes).

4. Combine the rolling mixture in a small bowl. Form level tablespoons of dough into 1-inch balls. Roll the balls in the nutmeg-sugar and place 2-inches apart on the prepared baking sheets. Flatten the balls to 1/4-inch thickness with the bottom or a glass dipped in sugar.

5. Bake for 10 to 12 minutes, until the cookies puff and settle down and turn golden. Let the cookies cool a bit, and then transfer to a cooling rack to cool completely. These may be kept in an airtight container for several days at room temperature. The freeze well too!
Here are a few more nutmeg-themed cookie recipes you might enjoy:
Nutmeg Butter Biscuits by Cook Republic
Nutmeg-Lemon Pfeffernusse by The Kitchn
Eggnog Cookies by RecipeGirl