Everyone should have a good cocktail at the ready during the Halloween season and this Ta-Kill-A (Tequila) Vampire Cocktail isn't just spooky. It's also delicious!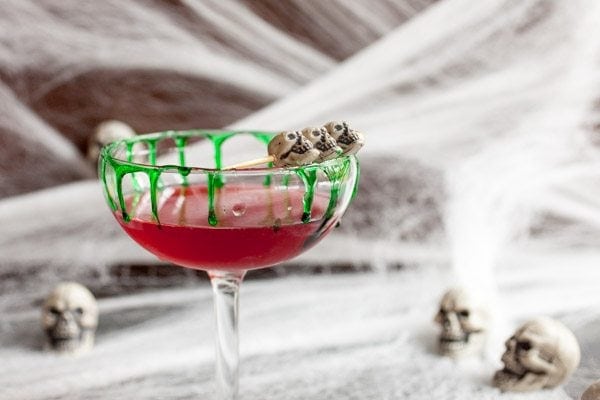 Halloween cocktails are some of my favorite to make because you can get a bit creative with the ingredients and the names. I really like the green slime on this cocktail which, honestly, doesn't add much to the flavor, but adds a ton of points to presentation! You could use it for other cocktails to give them a little Halloween flare also.
The base for this cocktail is basically a pomegranate margarita. At least, that's what I'd call it in the summer. It's a simple mix of tequila, pomegranate juice (use the real stuff), lemon, triple sec, and simple syrup. Try to use a light tequila so the colors stay bright.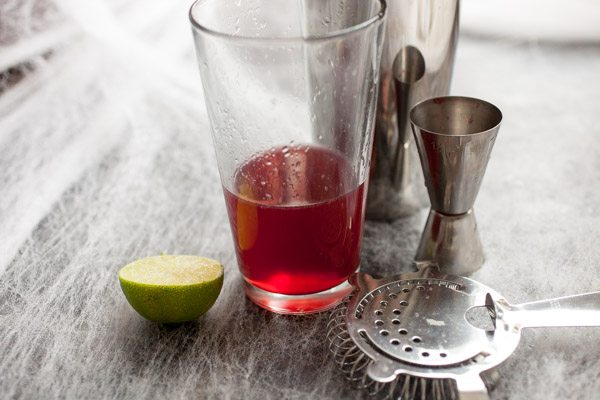 The green slime is just light corn syrup and green food coloring. Couldn't be easier, but is super fun!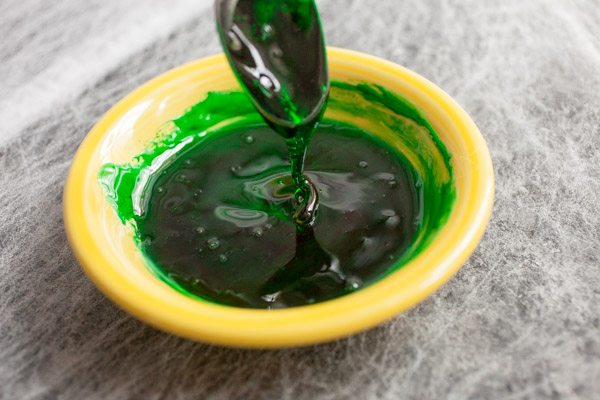 Shake the cocktail well (or serve it over ice if that's your thing) and drizzle on the green slime.
If you wanted to make a big pitcher of this drink that people could pour themselves, I'd probably times the recipe by 6 to 8 depending on the size of your pitcher.
Cheers!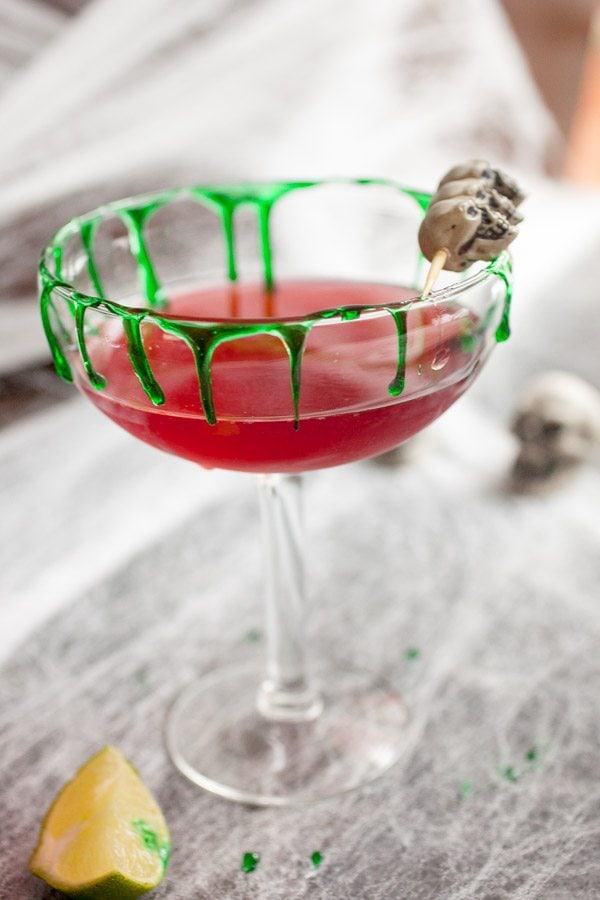 Ta-Kill-A (Tequila) Vampire Cocktail
Yield:
1 cocktail
Prep Time: 5 minutes
Total Time: 5 minutes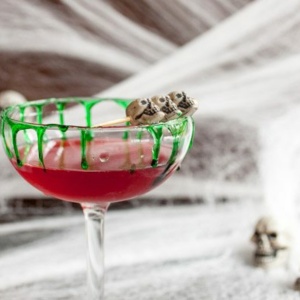 Ingredients:

2 ounces tequila
1 1/2 ounces pomegranate juice
1/2 ounce triple sec
1/2 ounce lemon juice
1/2 ounce simple syrup

Green Slime:

1/4 cup light corn syrup
10 to 12 drops green food coloring

Instructions:

For green slime, stir together food coloring and corn syrup until combined. Set aside.
Add all cocktail ingredients to a cocktail shaker and shake well with ice to chill.
Strain into a glass of your choice and drizzle green slime on the rim.
Serve immediately!
SOURCE: RecipeGirl.com
Here are a few more Halloween recipes you might enjoy: