A favorite cookie recipe:  Texas Almond Crunch Cookies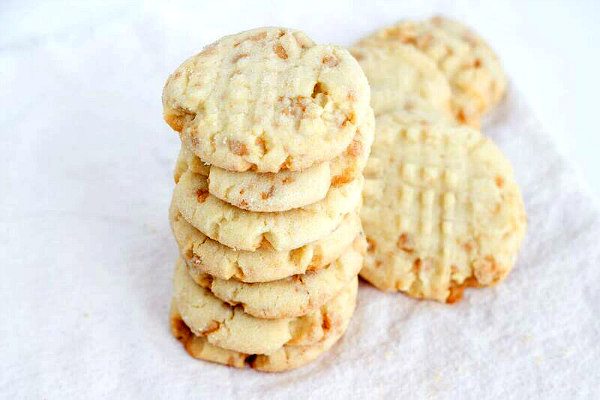 We love these crispy, crunchy almond cookies with the sweet taste of toffee!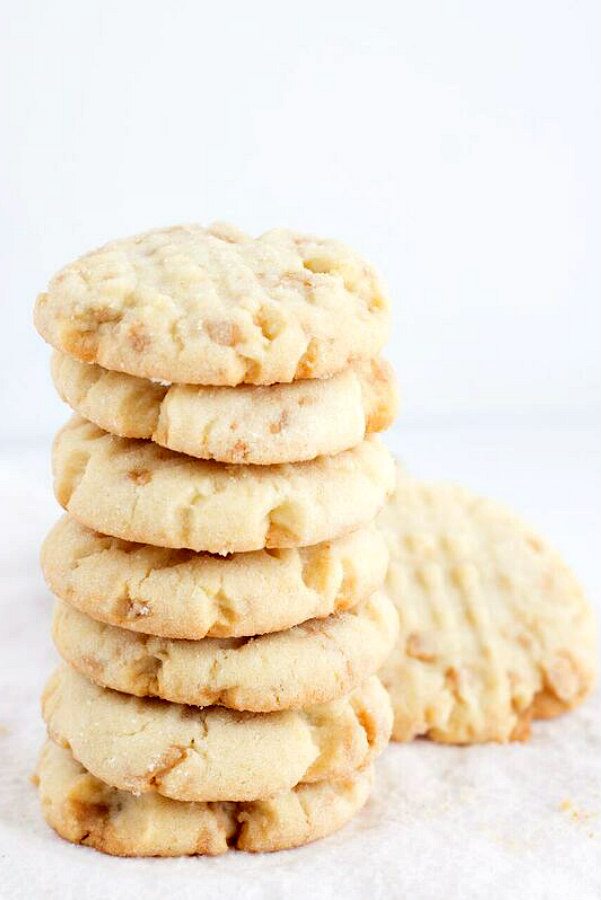 Texas Almond Crunch Cookies
Yield:
4 to 5 dozen cookies
Prep Time: 30 minutes
Cook Time: 14 minutes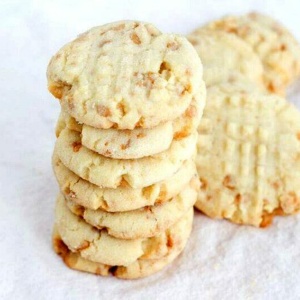 Ingredients:

1 cup granulated white sugar
1 cup powdered sugar
1 cup (2 sticks) butter, softened
1 cup vegetable or canola oil
1 teaspoon almond extract
2 large eggs
3 1/2 cups all-purpose flour
1 cup whole wheat flour
1 teaspoon baking soda
1 teaspoon salt
1 teaspoon cream of tartar
2 cups almonds, coarsely chopped
One 6-ounce package butter toffee baking bits

Instructions:

Preheat oven to 350 degrees F.
In a large bowl, use an electric mixer to combine the sugars, butter and oil until well blended. Add the almond extract and eggs and mix well.
In separate bowl, whisk together the flours, baking soda, salt and cream of tartar. Add the dry mixture to the sugars and mix at a low speed until well blended.
Stir in the almonds and toffee bits. Form balls with about 1 tablespoon of dough per ball. Roll in granulated sugar and place 5 inches apart on ungreased cookie sheets. With a fork dipped in sugar, flatten the ball of dough with criss-cross fork pattern.
Bake 12 to 18 minutes, until golden brown and crisp.
SOURCE: RecipeGirl.com (recipe given to me... not sure of original source)