Here are a few tips for traveling to Sun Valley, Idaho. Where to stay in Sun Valley and where to eat in Sun Valley too!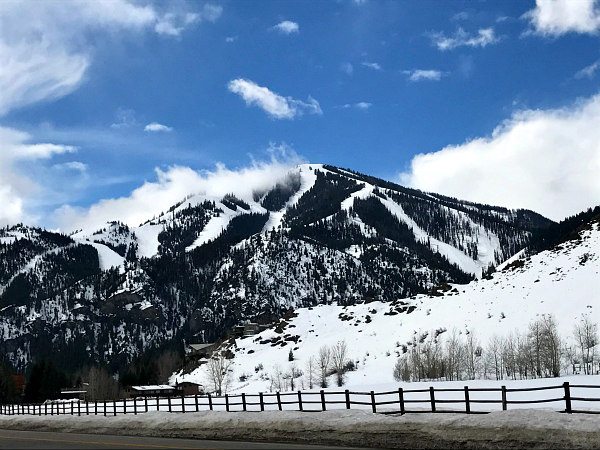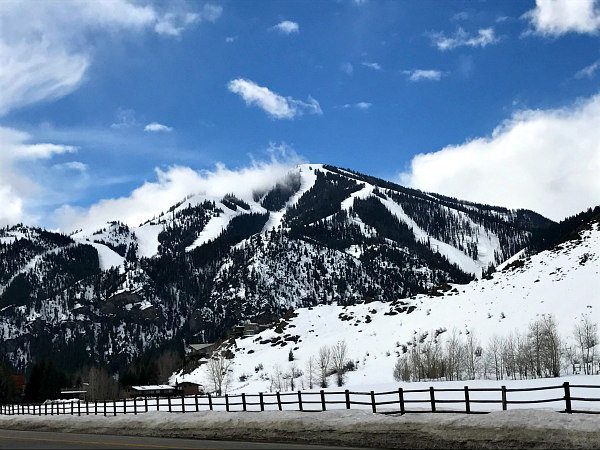 Sun Valley, Idaho is a gorgeous place in both the winter and summer.  I happened to be taking advantage of their winter season.  Covered in snow, it's quite picturesque. Sun Valley got its name because the sun shines 80 percent of the ski season against a blue sky!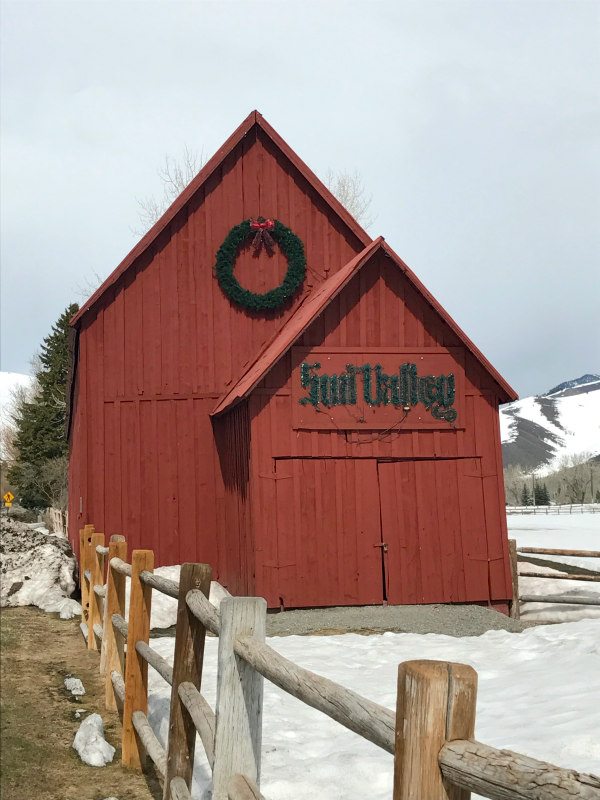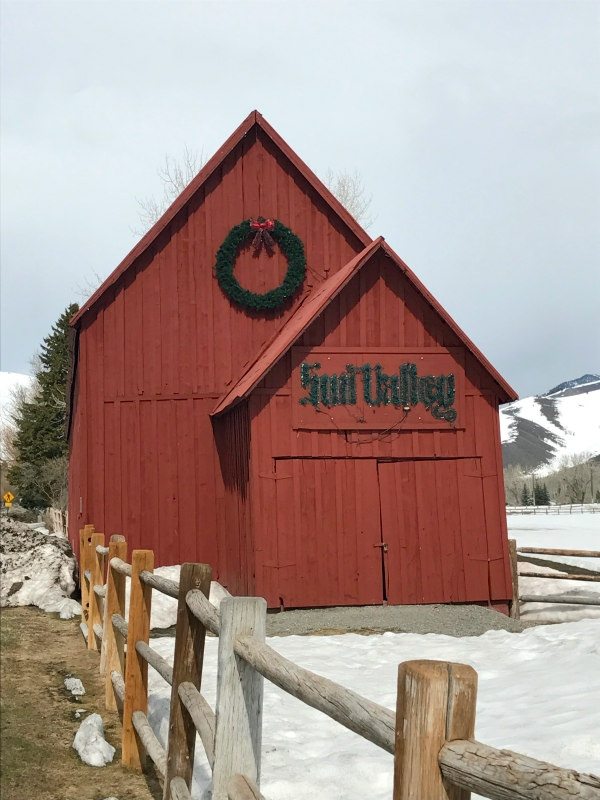 Just driving around town, you'll see such pretty areas where you'll want to stop and take photos.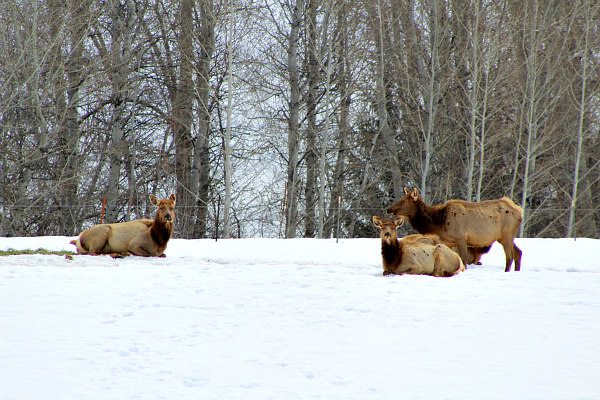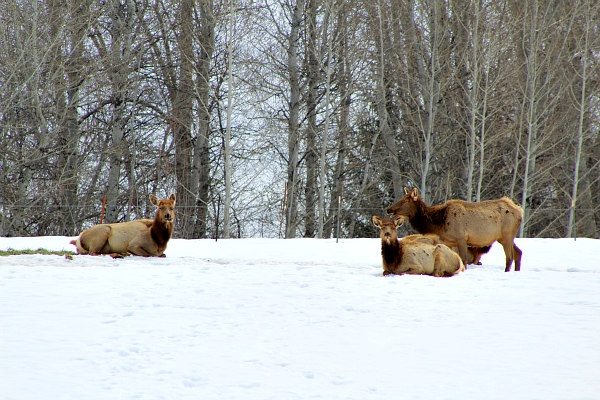 Wildlife is abundant!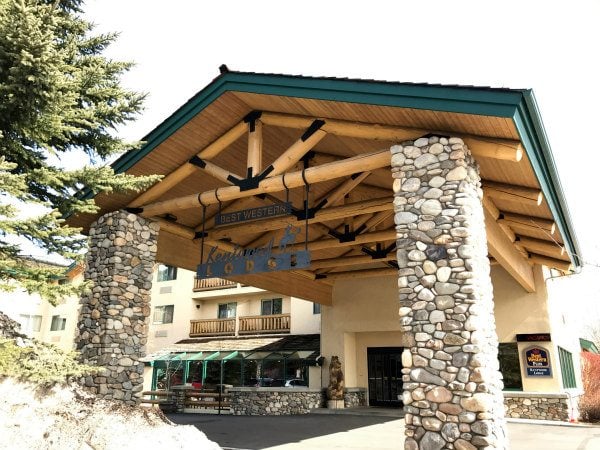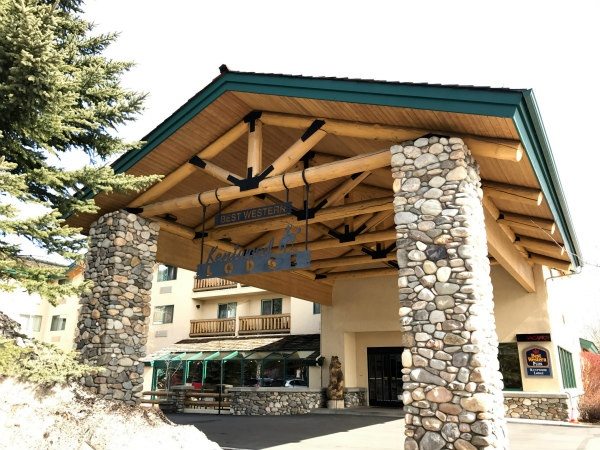 Where to stay in Sun Valley, Idaho
There are plenty of lodging options in Sun Valley.  When we were trying to decide where to stay, our focus was on cost and location.  Our choice for an affordable hotel in Sun Valley was the Best Western Plus Hotel Kentwood Lodge.  We loved the location of this hotel.  Although we had a car with us in Sun Valley, we didn't want to have to drive to restaurants for dinner.  There are plenty of restaurants and bars within walking distance to the hotel.
If you're looking for a more luxury stay, this isn't it.  This is a good, affordable option, and it's a good choice if you have kids.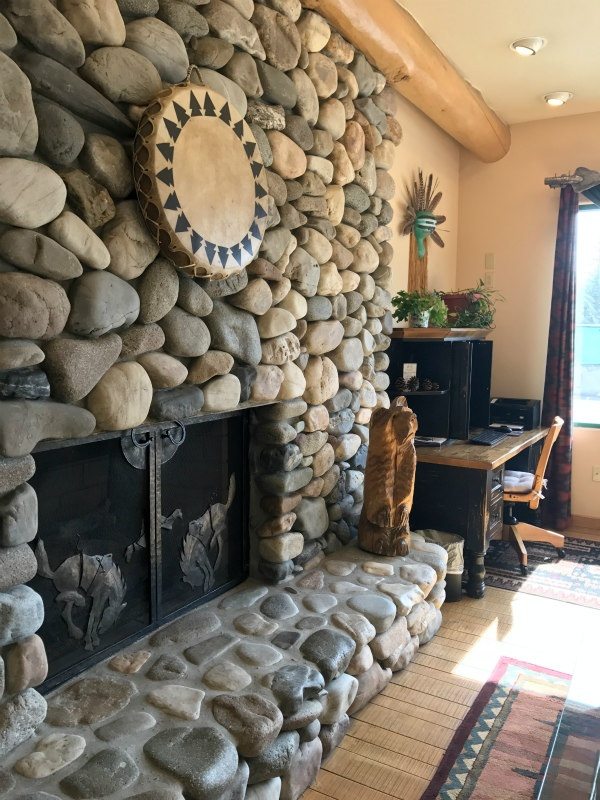 And the hotel is "mountain cute!"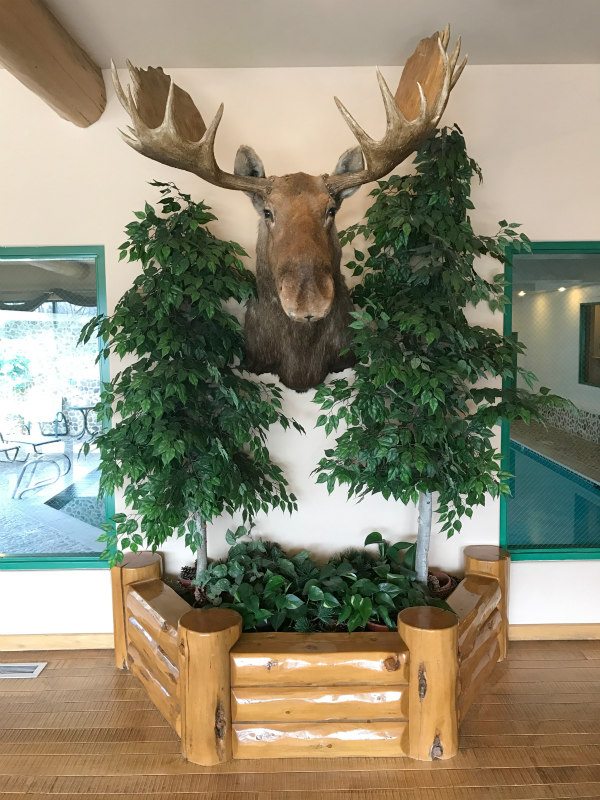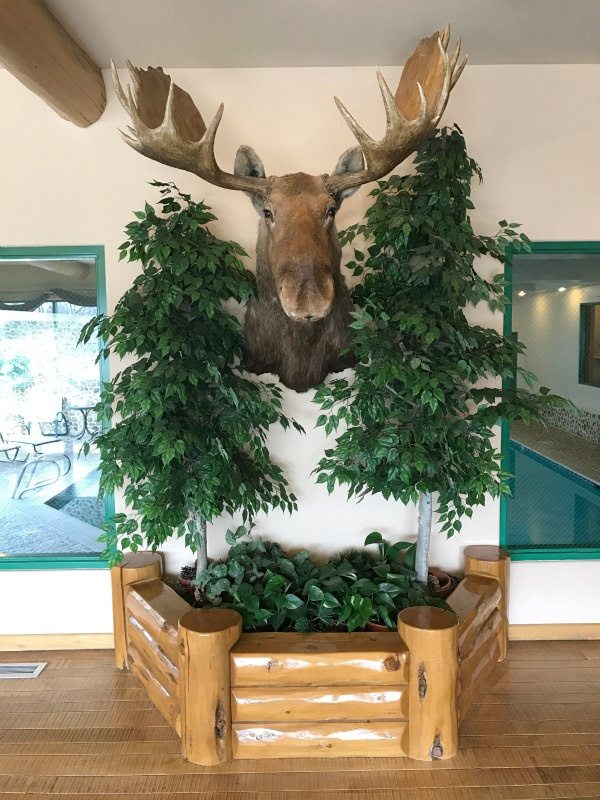 Even though it's part of the Best Western chain of hotels, they took care to make sure its decor matches this resort town.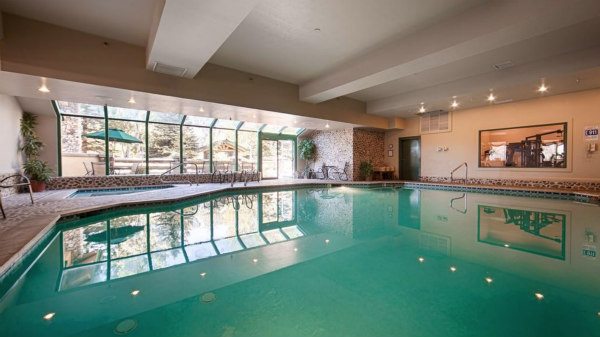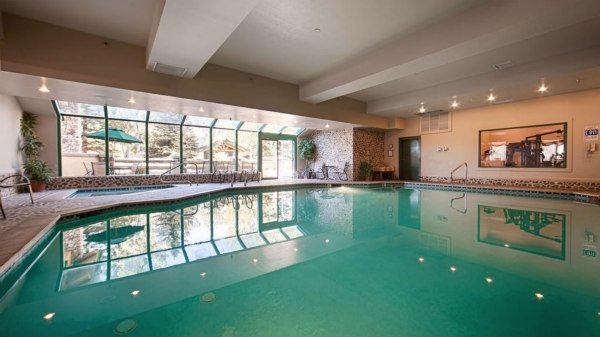 An indoor pool and hot tub means you can enjoy it in the winter too!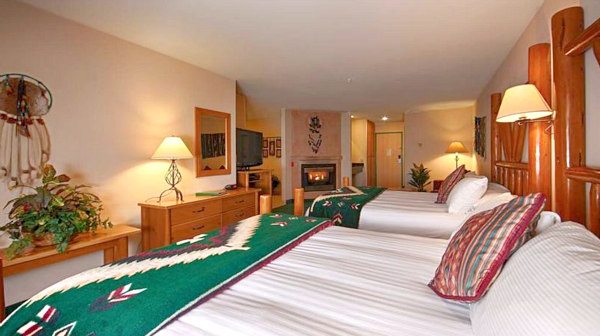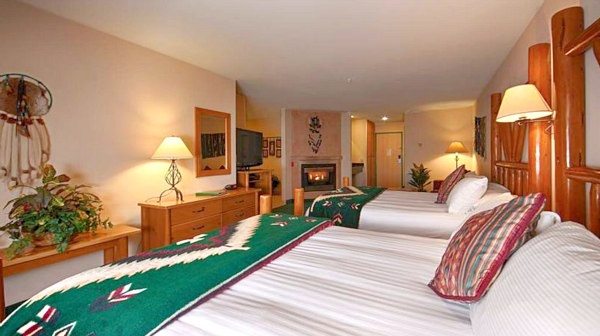 The rooms are cozy.  Most of them have fireplaces too.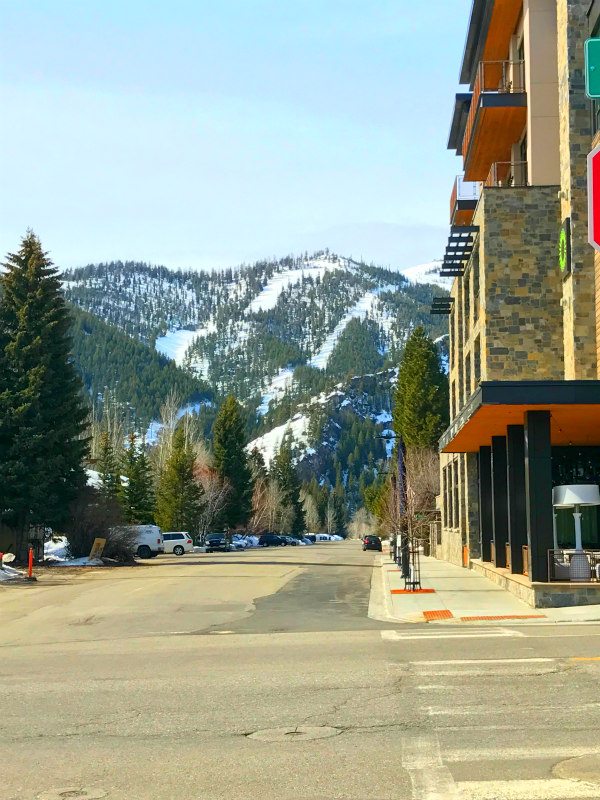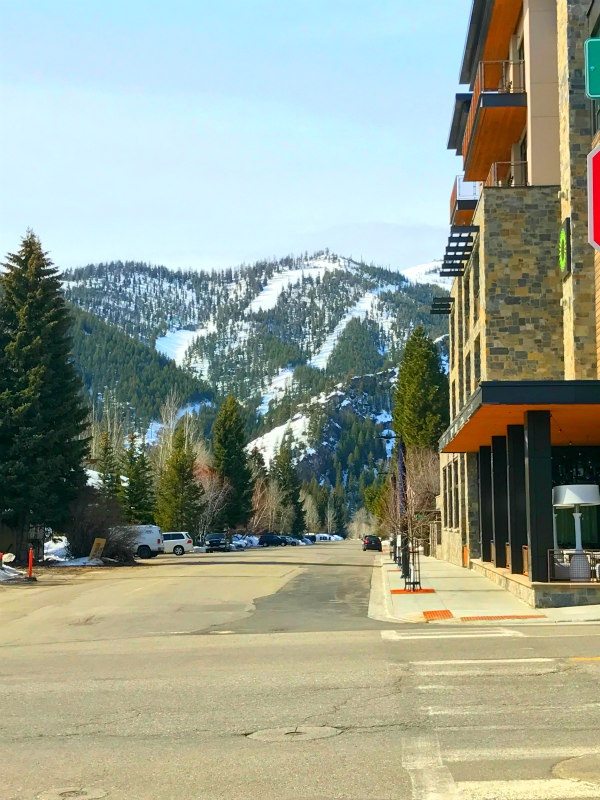 I love how you can walk down the main street in town and look up at the ski resort runs sitting just above town.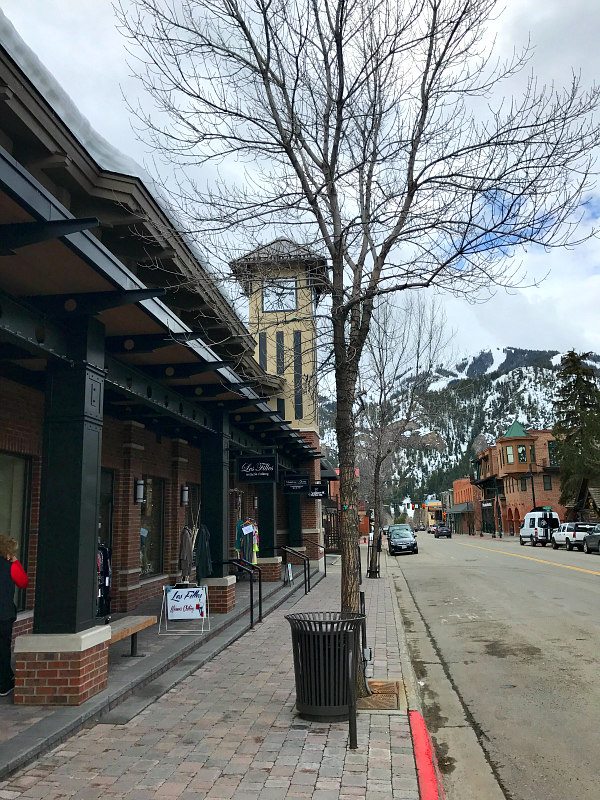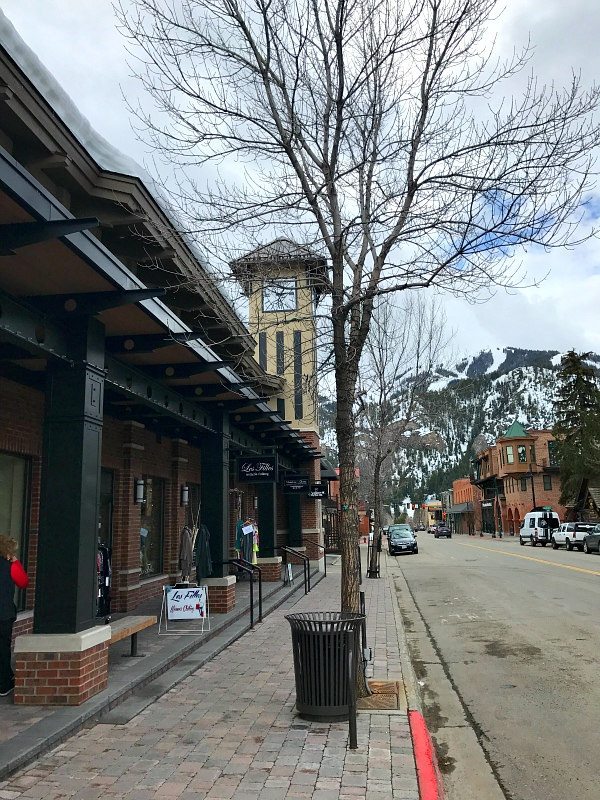 The town itself is filled with plenty of cute shops and eateries.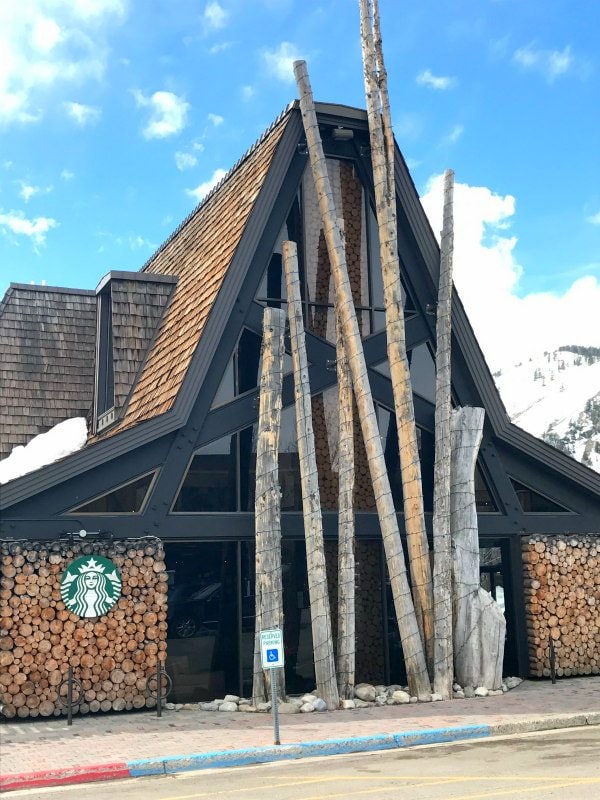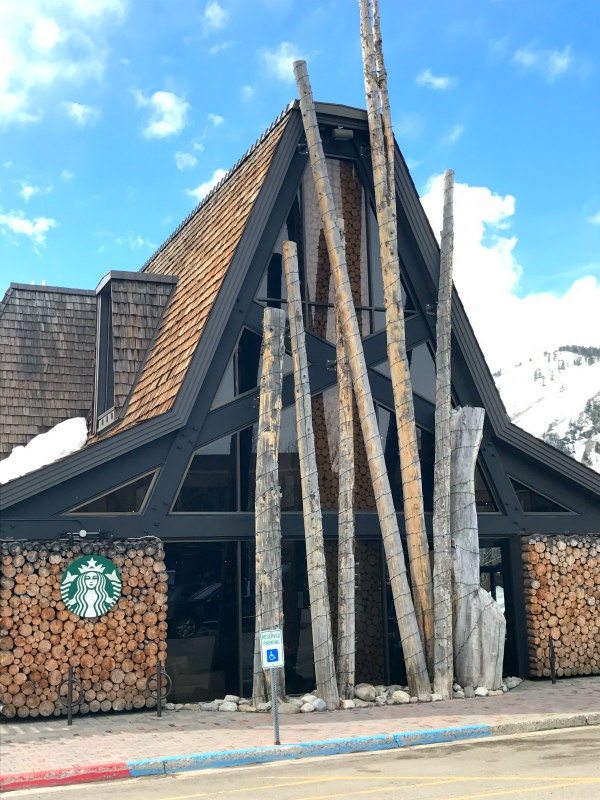 And this is what Starbucks looks like in Sun Valley, Idaho.  So cute!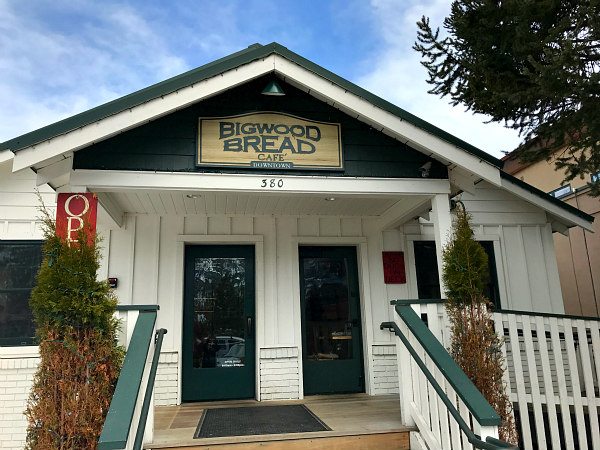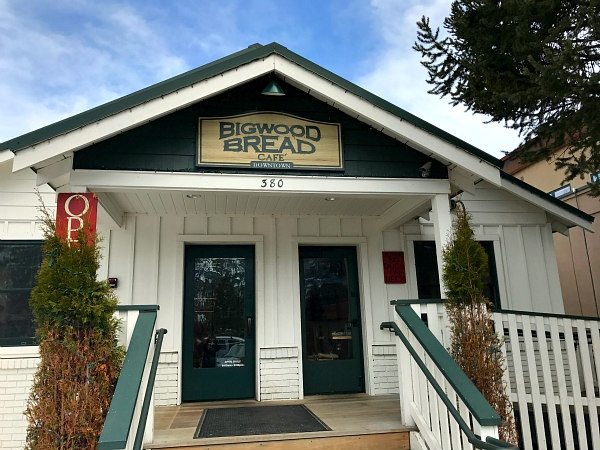 Here's an awesome place in town that we found for lunch:  Bigwood Bread Cafe.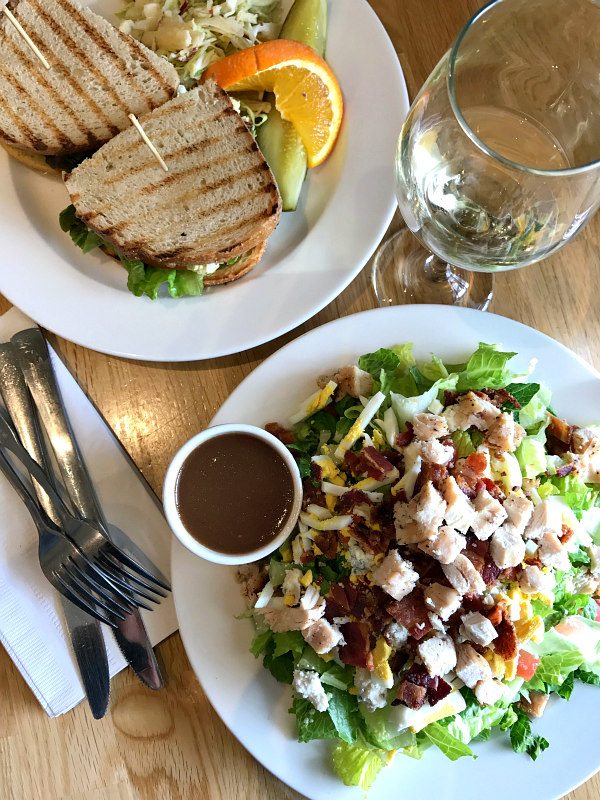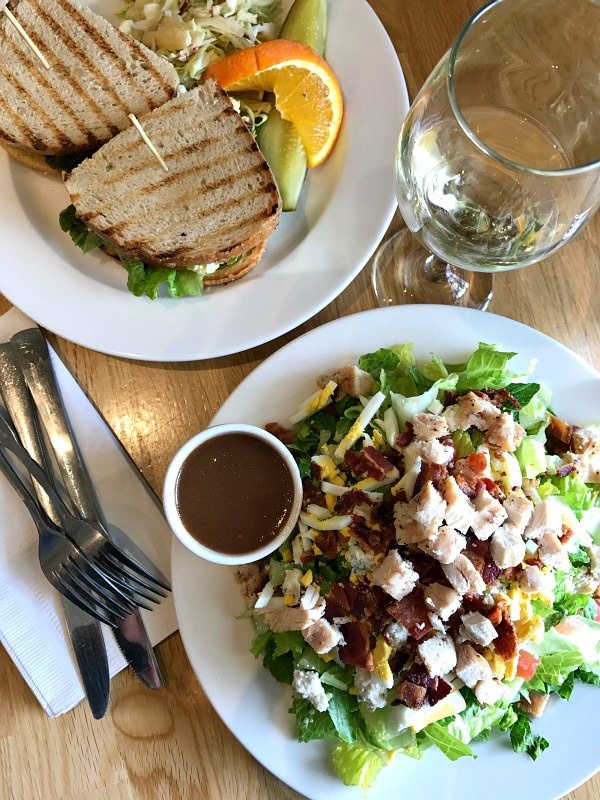 It has a quaint setting, and great salads and sandwiches.  And might I add that having a glass wine with lunch when you're on vacation is just about the best thing ever!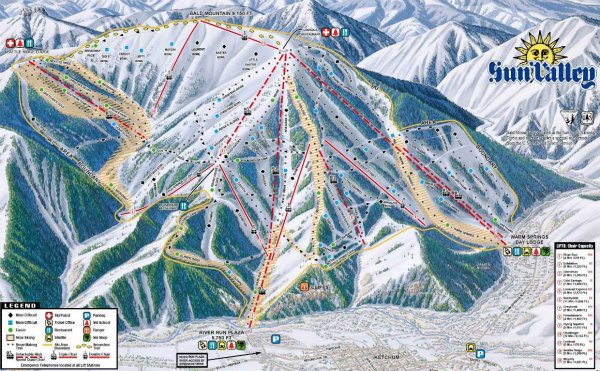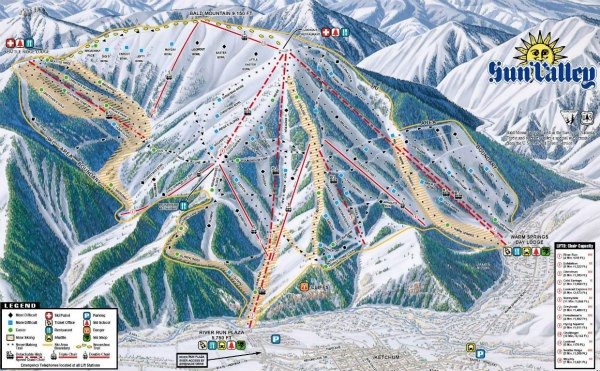 Where to ski in Sun Valley Idaho
Sun Valley is a resort town.  We had never been to Sun Valley before, so we had to do a little research on where to ski in Sun Valley, Idaho!  Bald Mountain is the most popular ski and snowboarding area.  Thirteen chairlifts means the lift lines are not often long.  There's a good variety of terrain for all levels, and there are a lot of runs to choose from.  There are lodges all over the mountain, and my son tells me that they have great food options!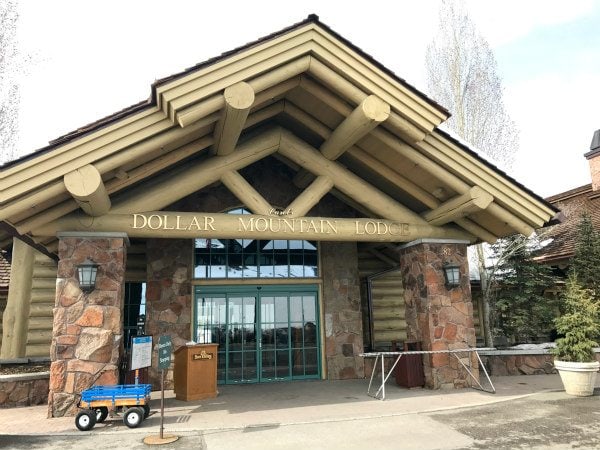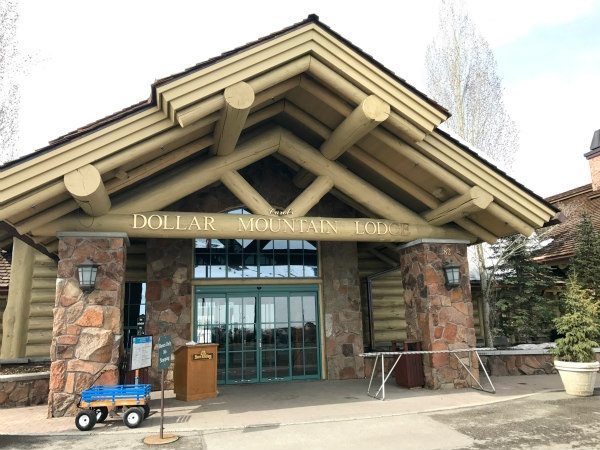 Dollar Mountain is much smaller and more for beginners and tricksters.  The mountain has two high speed quads, and there is a pretty awesome terrain park to play in too.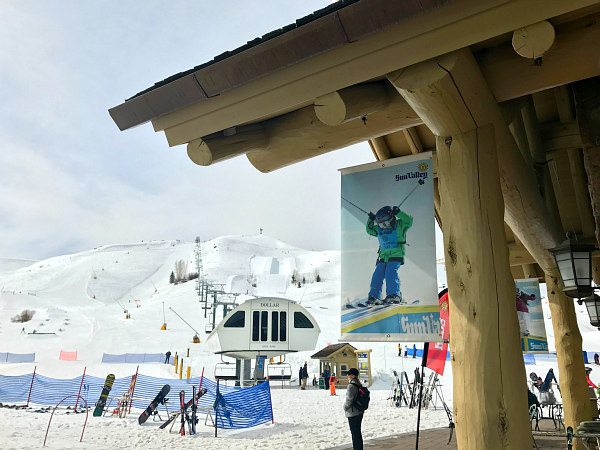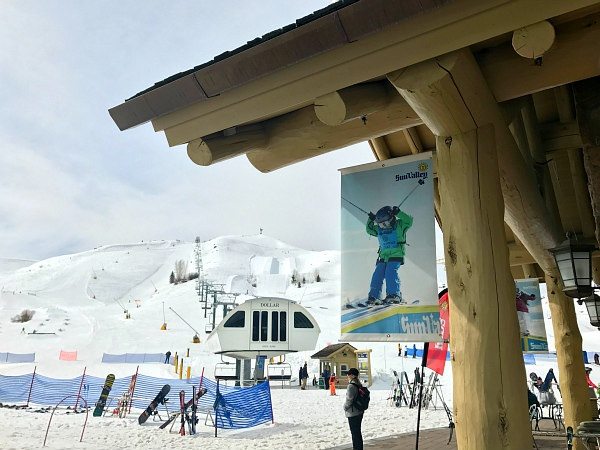 The day we were there, Dollar Mountain was practically empty.  There's plenty of outdoor seating at the bottom of the mountain where you can sit and watch your kids going up and down the mountain.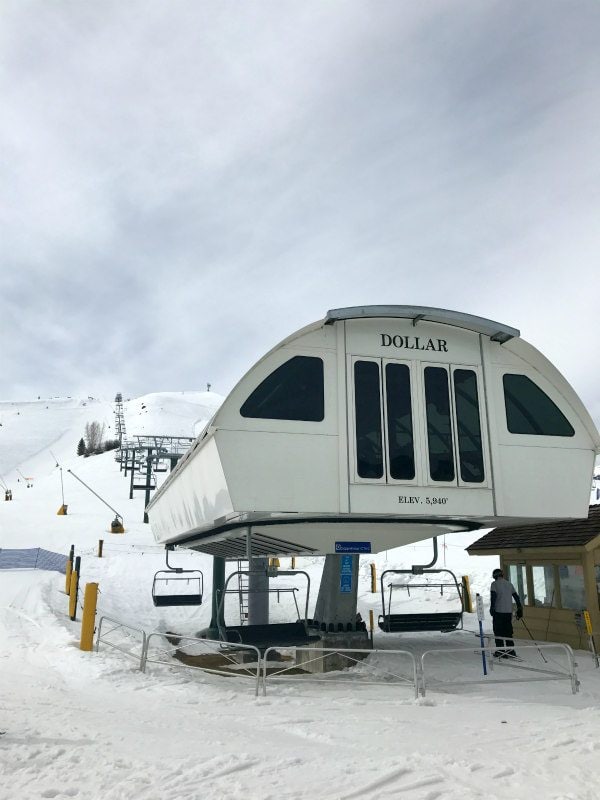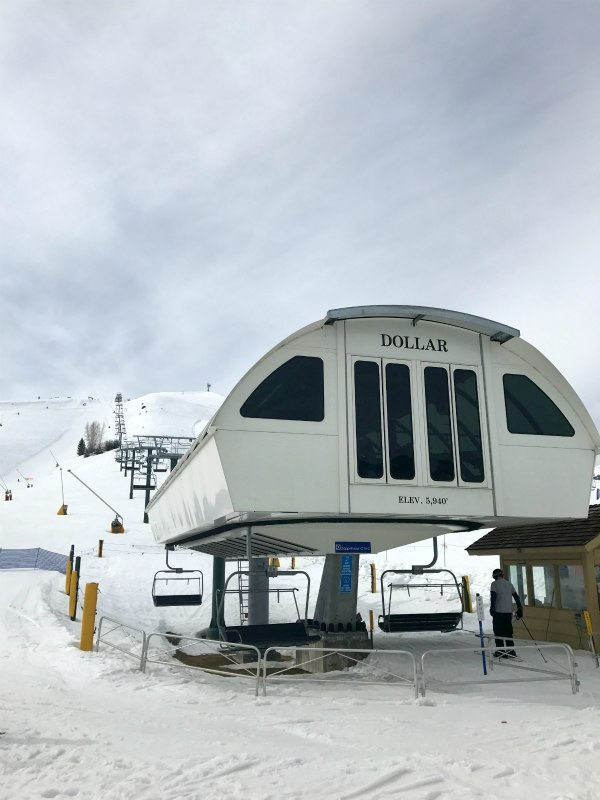 The quads are high speed, so you can get in a good amount of runs.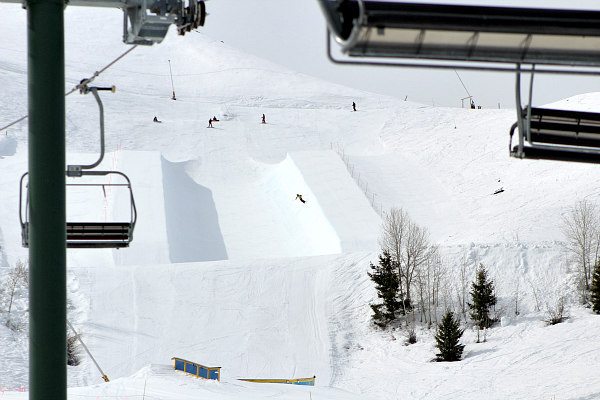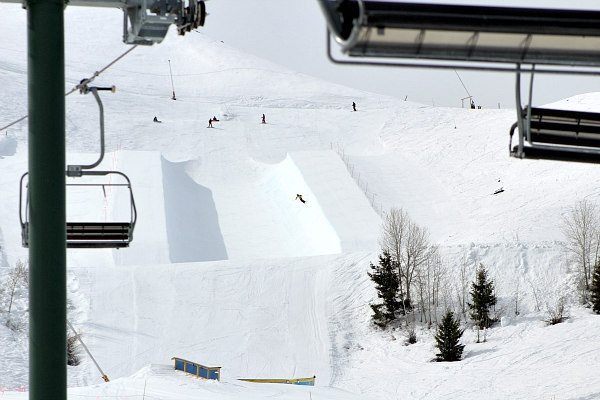 If you're into terrain parks, they have quite a lot to choose from.  Snowboarders and skiers take advantage of the big bowls and jumps.
Favorite Bar in Sun Valley, Idaho
Just down the street from our hotel, our favorite bar in Sun Valley was The Sawtooth Club.  Located on main street, they have a comfortable bar area.  We chose to sit near the window so we could people watch walkers-by.  Happy Hour is 4:30-6, 7-days a week.  Good pub grub and craft cocktails make it a notable place to hang out.  We enjoyed the Green Bean Fries with Ginger-Soy Wasabi Sauce and the Louisiana Hot Wings.  We imbibed on the Idaho Lemonade (44 North Idaho Huckleberry Vodka, lemonade, sprite over ice in a mason jar) and a Buckin' Mule (Pendleton Canadian Whiskey, Ginger Beer, with lime in a stainless steel mug).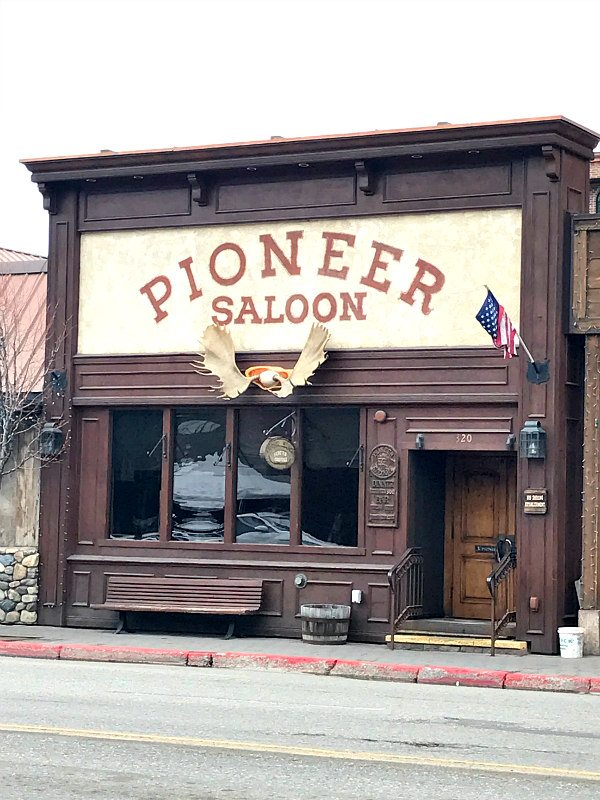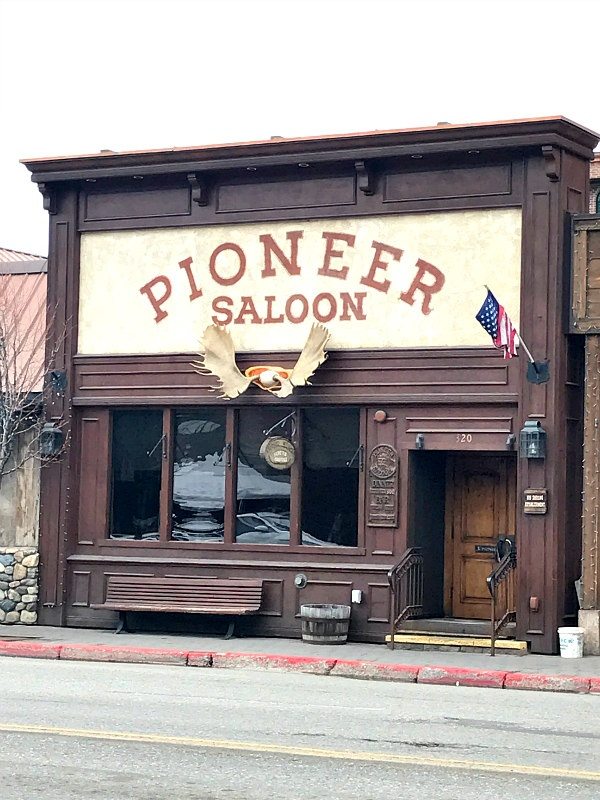 Where to eat in Sun Valley, Idaho
Walking distance from our hotel, our favorite restaurant in Sun Valley was the Pioneer Saloon- a western style steakhouse.  It's a great place to bring kids.  The restaurant is busy, so get there early to get a table.  Sit in the bar area and have an artichoke appetizer while you wait for your table.  Many of us tried the Jim Spud Idaho baked potato, and it was really good.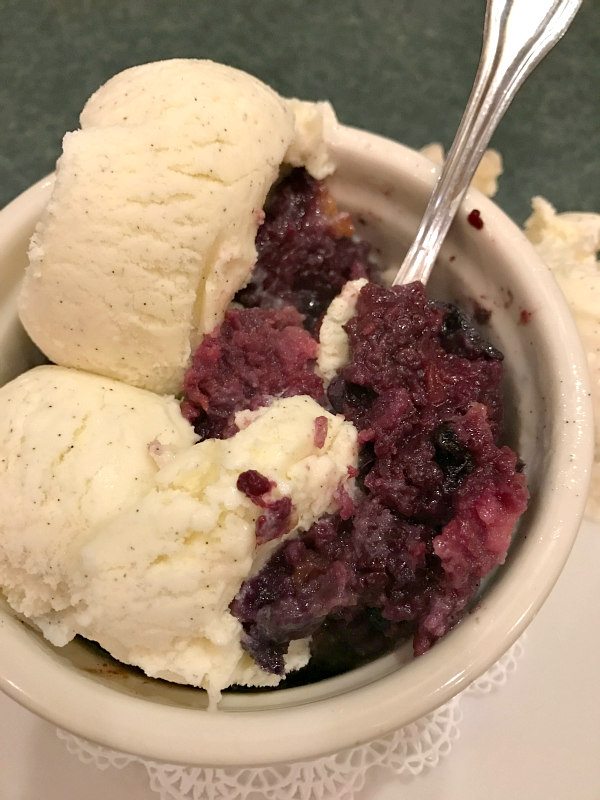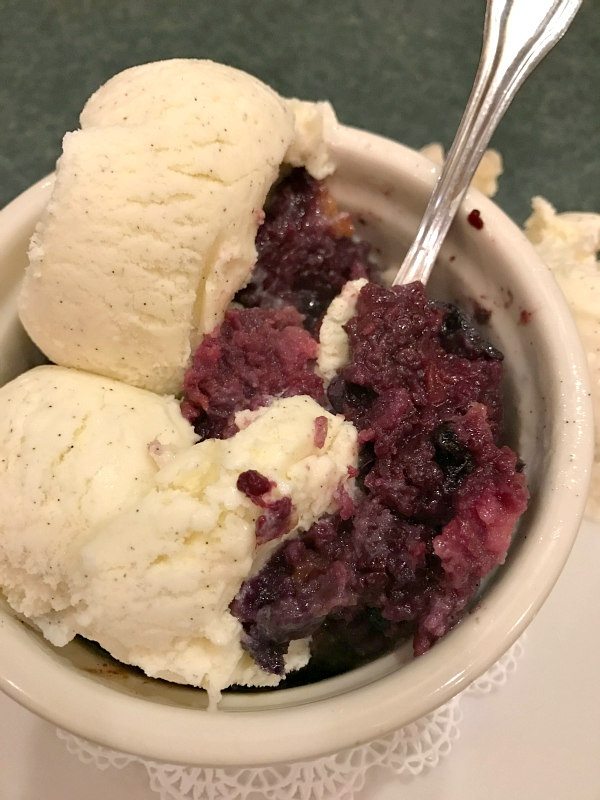 The Marionberry Cobbler for dessert is a must-try!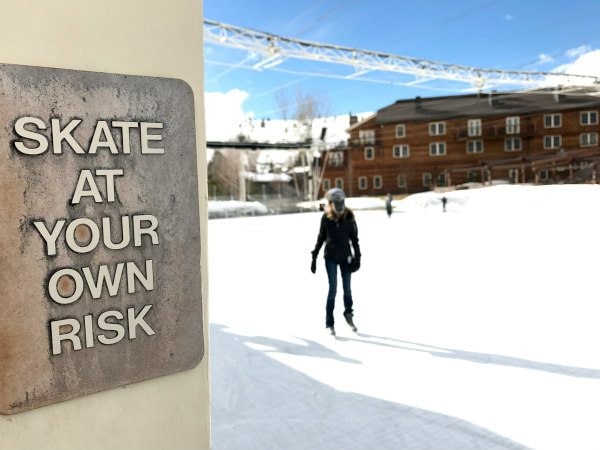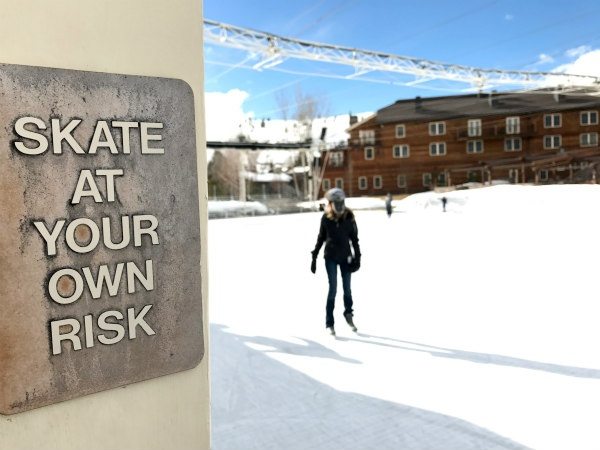 If you're looking for something else to do in the winter in Park City, try Nordic skiing, a sleigh ride or ice skating.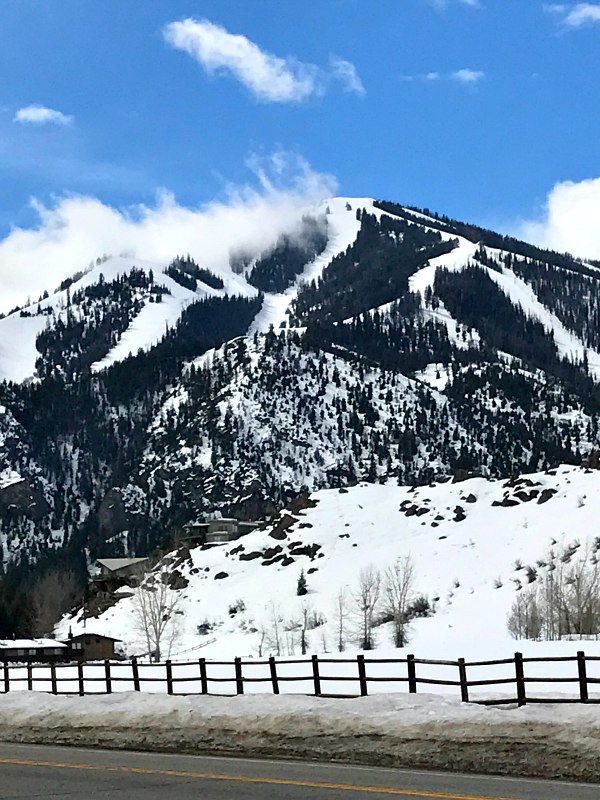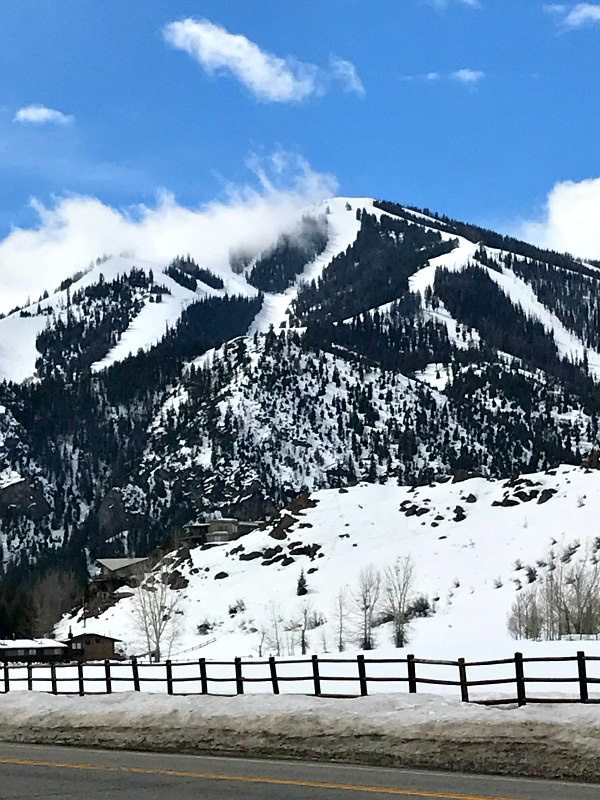 Sun Valley is a beautiful area to visit and vacation and ski!  I can't wait to go back in the summer one of these days to enjoy outdoor activities like hiking and fishing.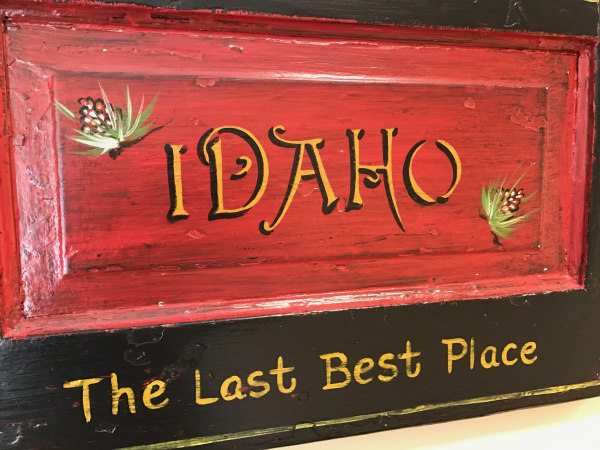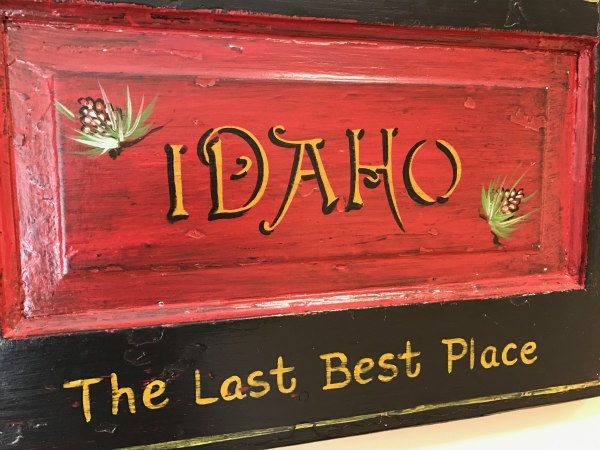 I highly recommend you add Sun Valley, Idaho to your bucket list.
Tip:  Pick up some Huckleberry Vodka on your way out of town (at any of their liquor stores).  You'll find lots of huckleberry-themed things in town as huckleberries are big there.  The vodka is delicious for making craft cocktails at home.
Disclosure:  This is not a sponsored post.  It's just a place we decided to visit as a family, and we brought some friends with us too!