You've gotta love a trip to New York City in the spring.  It's beautiful!  I was brought into the city to spend a day with the folks at Pepperidge Farm, but my travel partner (Sandy from Reluctant Entertainer) and I came in a couple of days early to enjoy the city.  We had a blast… so I thought I'd share a little bit about where we stayed, what we ate, and what we did while we where there!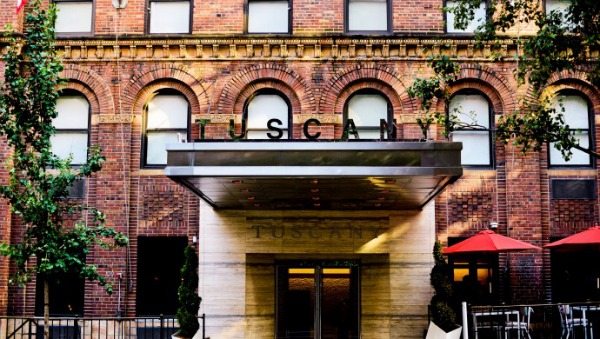 We stayed at the St. Giles Tuscany Hotel– near Grand Central Station and the Empire State Building.  It was a nice, quiet area, and we were extremely happy with our stay there.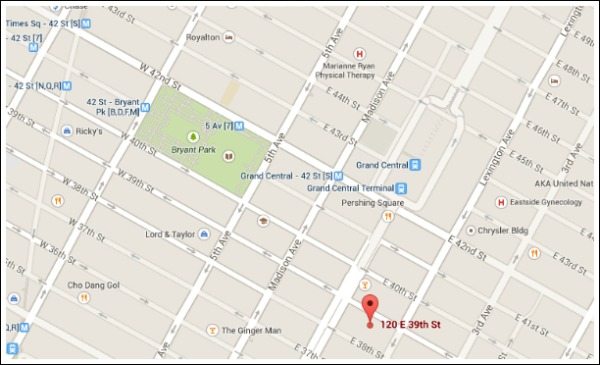 Here's a peek at the map if you're at all familiar with New York City.  There aren't amazing restaurants right around the hotel or anything, but we ended up walking to just about everything within a 1.5 mile radius (or taking a short cab ride).  We walked to Macy's at Herald Square and we walked to Times Square.  The weather was nice, so it wasn't a problem walking in comfortable shoes!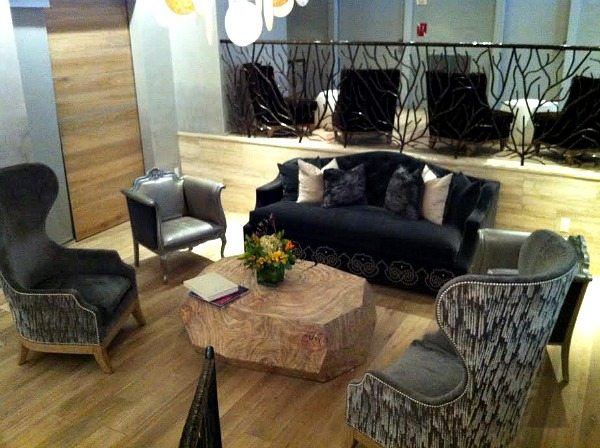 The Tuscany Hotel has a cool, funky vibe.  This is the lobby.  On the 2nd floor is a fitness room.  It's much larger than other boutique hotel fitness rooms with several treadmills, ellipticals, bikes and a large weight area.  We worked out every day we were there (seriously!!)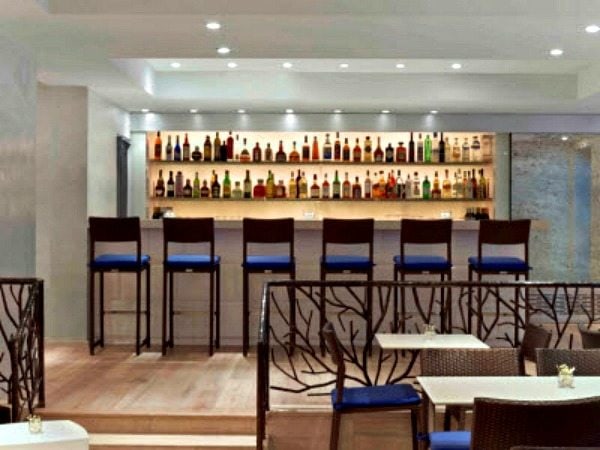 There is a small bar and eating area in the lobby too.  They serve a beautiful continental style breakfast in the morning, and then at 5:30pm they turn it into a full-bar.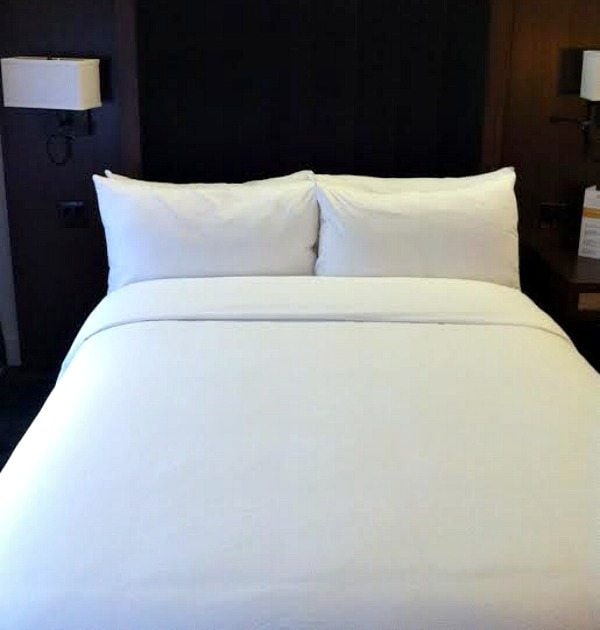 The beds.  Oh, the beds.  The beds were really comfortable and the linens were nice.  I slept like a baby (remember I mentioned that this hotel is located in a quiet area?)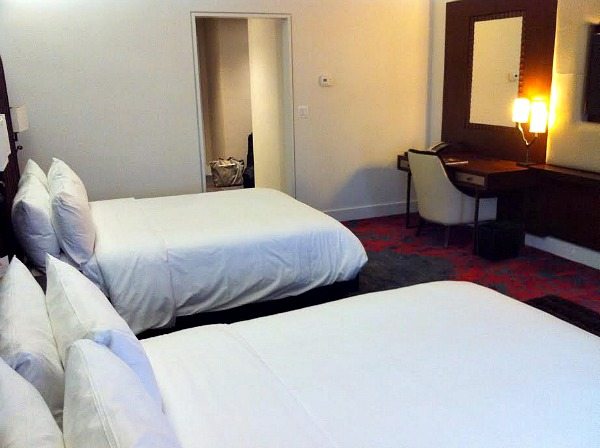 I've stayed in quite a few New York hotels, and this is the largest hotel room I've stayed in so far.  Tons of space.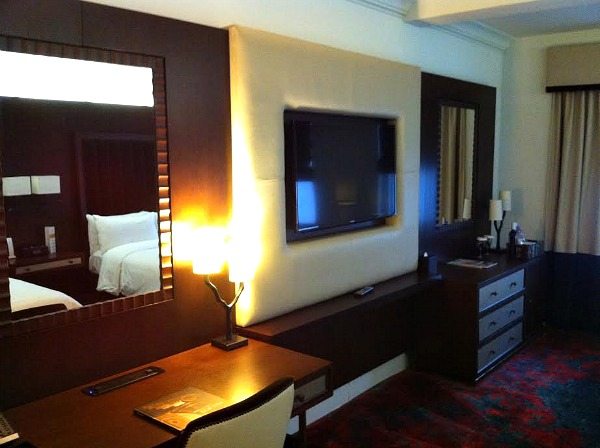 Desk/mirror area for computing… or hairdressing… or makeup application!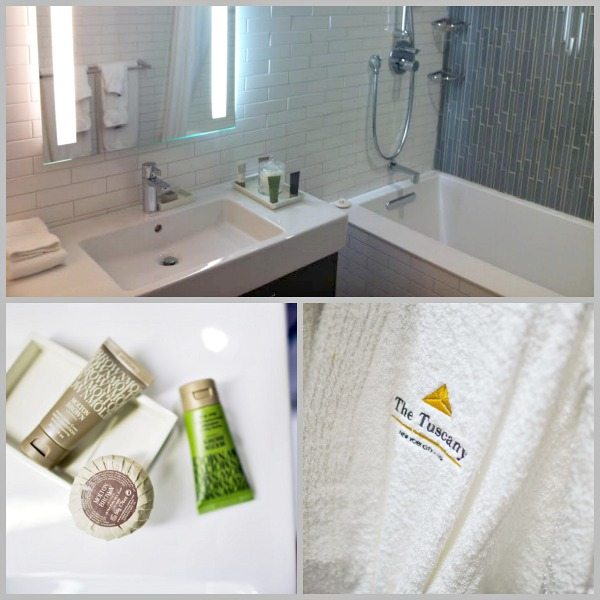 The bathroom was big too.  Have you ever stayed in a NYC hotel with a teeny tiny bathroom?  Not fun!  This one was big.  And it offered comfy robes and designer soap/shampoo.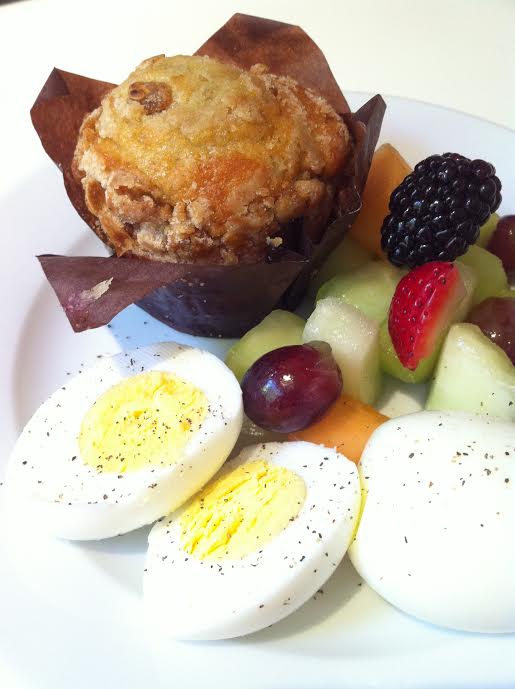 Here's an example of the continental breakfast.  They had everything.  These eggs were the most perfectly hard-boiled eggs I've ever had.  I meant to ask them about that!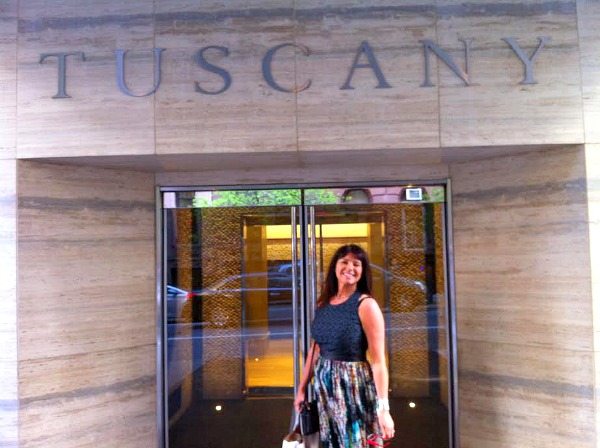 And that's the Tuscany!  Sandy and I both agreed that we'd stay there again in a heartbeat.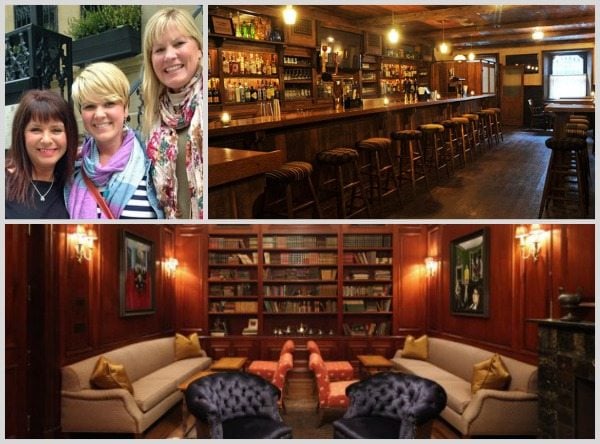 Just a few doors down from our hotel was this cool place:  The Peacock Restaurant and Shakespeare Pub.  We met up with sweet Maggy from Three Many Cooks and had a drink downstairs in the lively Shakespeare Pub… then we transitioned upstairs to the more sedate Peacock restaurant to nibble Housemade Ricotta and Deviled Eggs.  OMG.  Best decision ever.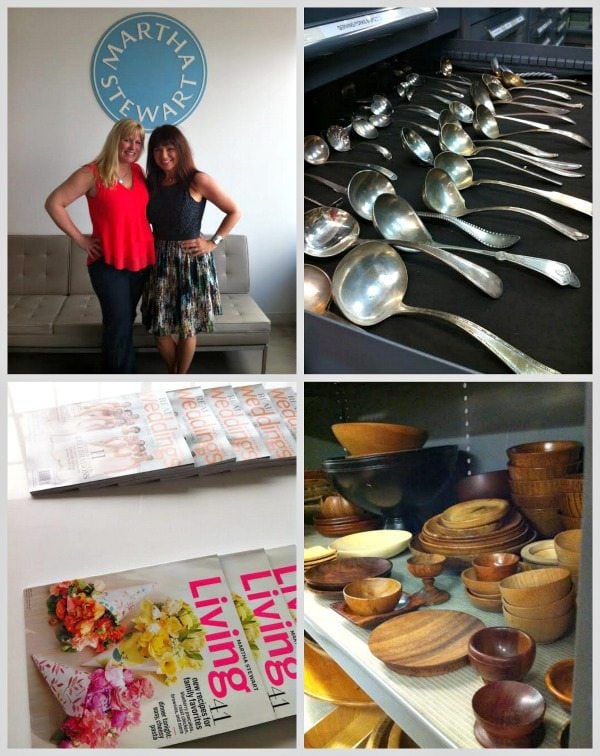 Sandy and I had the opportunity to tour Martha Stewart Omnimedia offices.  They were beautiful.  So many interesting things going on there!  Yes, we had a Martha sighting… she happened to walk by when we were in a meeting with our hosts and graciously said hello.  She brings in eggs from her farm every week for her employees to take home.  I loved this part of our trip!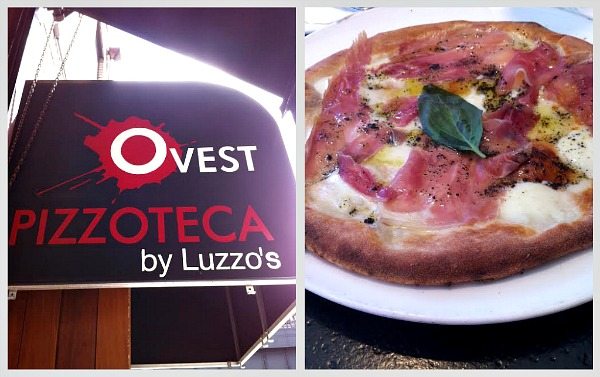 Just down the street from Martha's headquarters was this awesome place- we popped in for lunch > Ovest Pizzoteca.  Of course, we ordered "The Martha" pizza- mozzarella, prosciutto, truffle pate and basil.  It was WOW.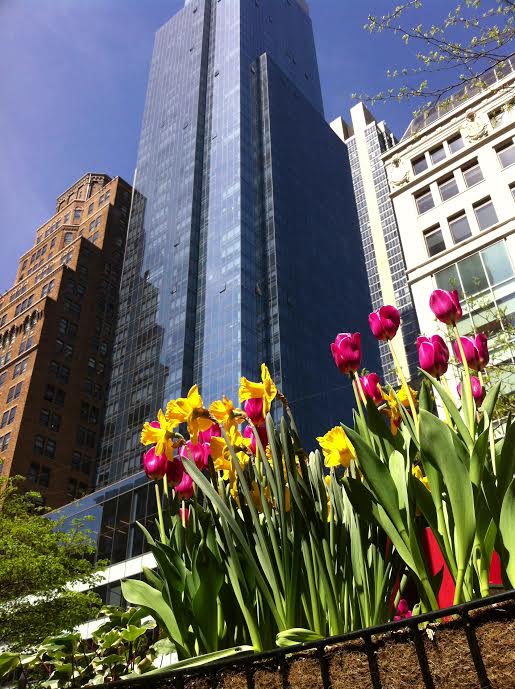 This is what springtime in New York City looks like.  There are tulips and flowers blooming absolutely everywhere!!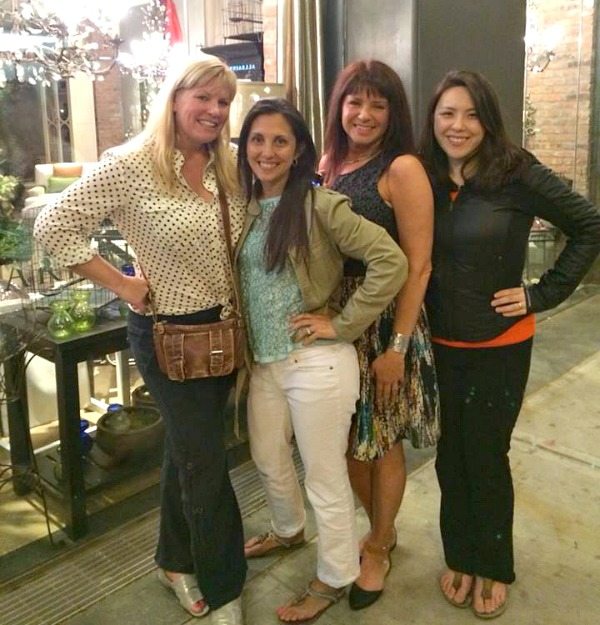 A visit to the city would not be complete without meeting up with good blogging friends > we had dinner at The Spice Market with Gina (blog- Skinnytaste) and JoAnn (blog- Fifteen Spatulas).  These are two of the most amazing, genuine, fun girls ever!  Let's talk about The Spice Market for a minute… it's a southeastern Asian restaurant.  We all ordered the tasting menu, and we were all completely blown away with how delicious and different everything was.  Not super spicy.  SOOOOO good.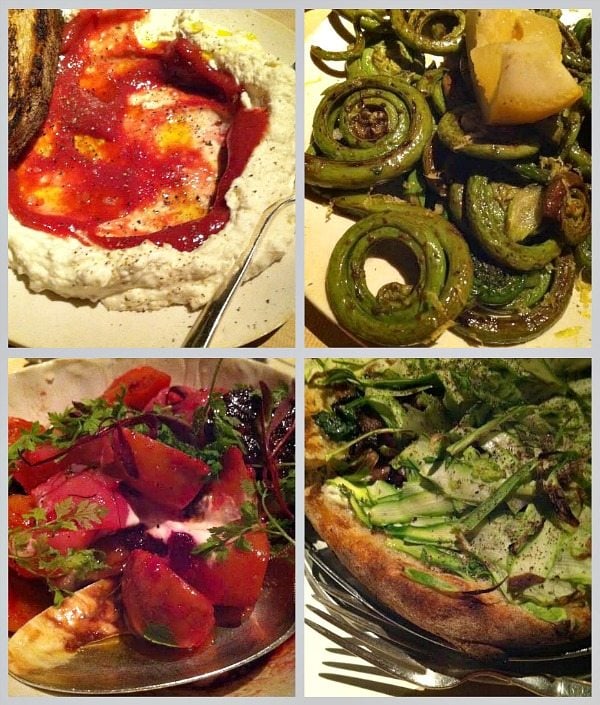 Another favorite dinner place was ABC Kitchen.  We were lucky to get in there with a cancelled reservation.  They have a farm-to-table, seasonal menu- therefore, the menu is constantly changing.  We had homemade ricotta, roasted beets in some sort of amazing yogurt sauce, and asparagus pizza.  They brought us fiddleheads to try (both of us first-timers), and they were… interesting.  This place was excellent for dinner.  But maybe skip the fiddleheads 🙂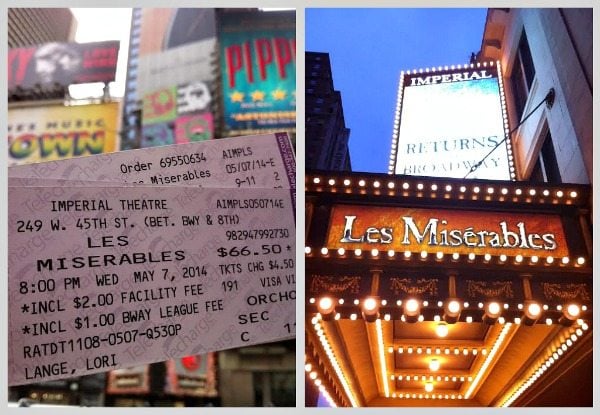 We visited a TDF Discount Ticket Booth (in Times Square) to grab half price theater tickets for Les Miserables.  We arrived 1/2 hour before the ticket booth opened and waited in line.  They had people telling you all about the different shows playing while you were waiting.  Once opened, the line moved quickly.  Les Miserables was awesome, of course!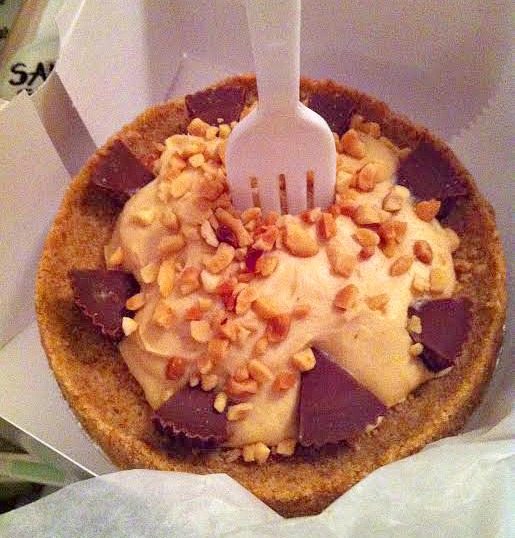 Our last night in NYC, we had dinner at Empellón Taqueria in the West Village.  They offered an amazing selection of unique salsas.  We had rockstar, delicious tacos too.  I don't really drink margaritas, but their selection looked pretty interesting.  It was a good place to eat and it's in a cool part of town.  After dinner we hit Magnolia Bakery for a large selection of desserts for taste testing among friends.  This is their Peanut Butter Cup Pie.  DELICIOUS!
Excuse me while I go do another hour on the treadmill!  Ready for a visit to New York City now?
Recommendations:
To stay:  The Tuscany Hotel 120 – 130 East 39th St.
For theater tickets: TDF Booths (various locations)
For shopping:  Macy's Herald Square 151 West 34th St. (large Macy's with several floors and a HUGE shoe department)
For appetizers/drinks:  The Peacock Restaurant and Shakespeare Pub  24 East 39th St.
For lunch:  Untamed Sandwiches 43 West 49th St. (AMAZING selection of gourmet-style sandwiches and sides)
For pizza:  Ovest Pizzoteca 513 West 27th St.
For dinner:  be sure to make reservations days/weeks ahead at most of these.  We got lucky, but you may not be as lucky!
Eataly – Manzo was recommended to us, but we were not able to get in.  We ate at Il Pesce and had amazing scallops, roasted beets and wine.
ABC Kitchen 35 East 18th Street (also check out ABC Cocina)
The Spice Market 403 West 13th Street
Empellón Taqueria 230 West 4th St.
Red Rooster Harlem 310 Lenox Ave. (didn't get to go there, but it was highly recommended NEXT TIME!)
For dessert:  Magnolia Bakery (several locations)
Disclosure:  I was offered a press rate by The Tuscany Hotel.  All opinions shared are my own.  I really loved this hotel!