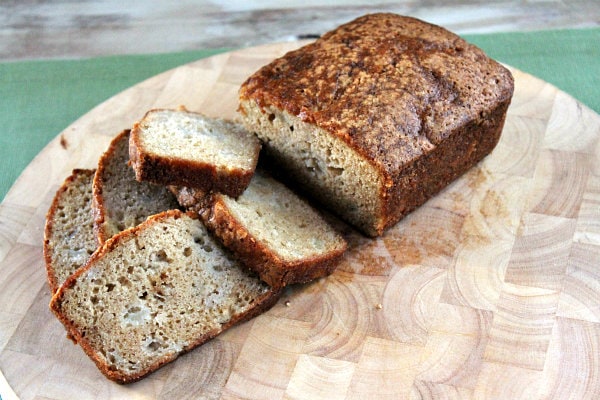 Pear Bread

Yield: 2 loaves

Prep Time: 15 min

Cook Time: 60 min

Ingredients:

1 cup vegetable or canola oil (see *Tips below)
2 cups granulated white sugar
3 large eggs
2 1/2 cups ripe pears, peeled, cored & chopped
1 cup chopped pecans
2 teaspoons vanilla extract
3 cups all purpose flour
1 teaspoon baking soda
1 teaspoon baking powder
1 teaspoon salt
1 teaspoon ground cinnamon
1/2 teaspoon ground nutmeg

Directions:

1. Preheat oven to 350°F. Lightly grease two 8x4-inch loaf pans.

2. In a large mixing bowl, combine oil, sugar and eggs; whisk together well. Stir in pears, pecans and vanilla.

3. In a separate bowl, combine remaining dry ingredients. Stir dry ingredients into the pear mixture; stir just until combined. Pour batter into prepared loaf pans.

4. Bake for 60 minutes, or until a toothpick inserted into the center of a loaf comes out clean. Allow loaves to cool in pans for 10 minutes before moving to a wire rack to cool completely.

Tips:

*To lighten-up this bread a little bit, sub half unsweetened applesauce for half of the oil (1/2 cup oil, 1/2 cup applesauce).