Got red, white and blue on your mind yet? We're starting to think ahead to 4th of July already. My son is most excited about lighting sparklers. They're not allowed in California, but luckily we'll be on the E. coast for the big day so we can easily locate them! My husband is most excited for the food I'm going to make, and I'm most excited about utilizing berries to make some patriotic treats! Let's start with this one: Double Berry Puff Pancake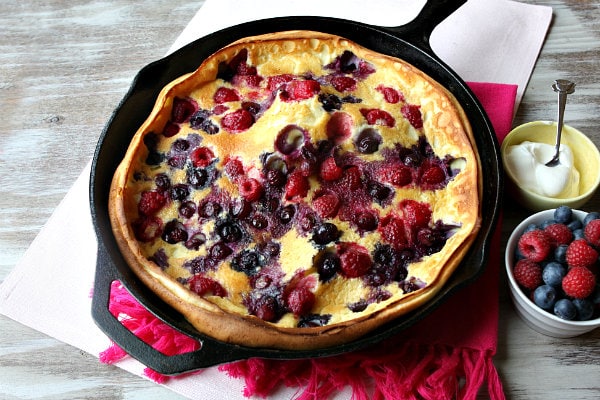 It's definitely a fun summer breakfast treat if you find that you have access to some wonderful, fresh berries.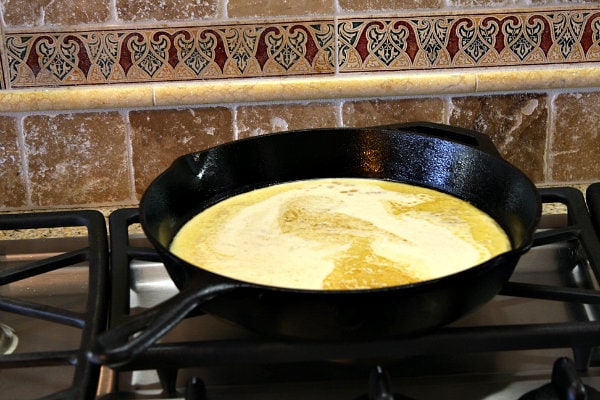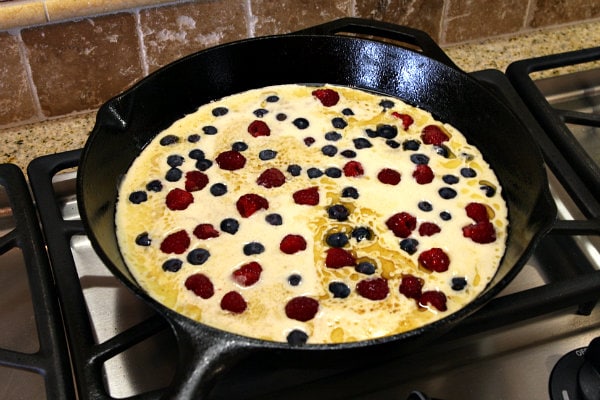 The recipe starts in the blender. Use your blender (or a mixer) to mix the batter, pour it into a hot, oven-safe skillet, and scatter fresh berries on top.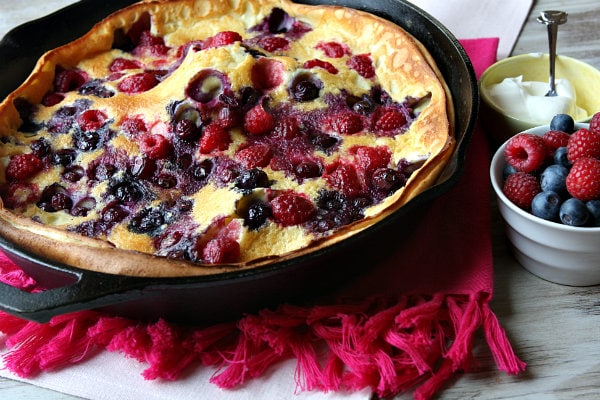 Move the skillet to the oven, and bake the pancake until it's puffy and cooked through.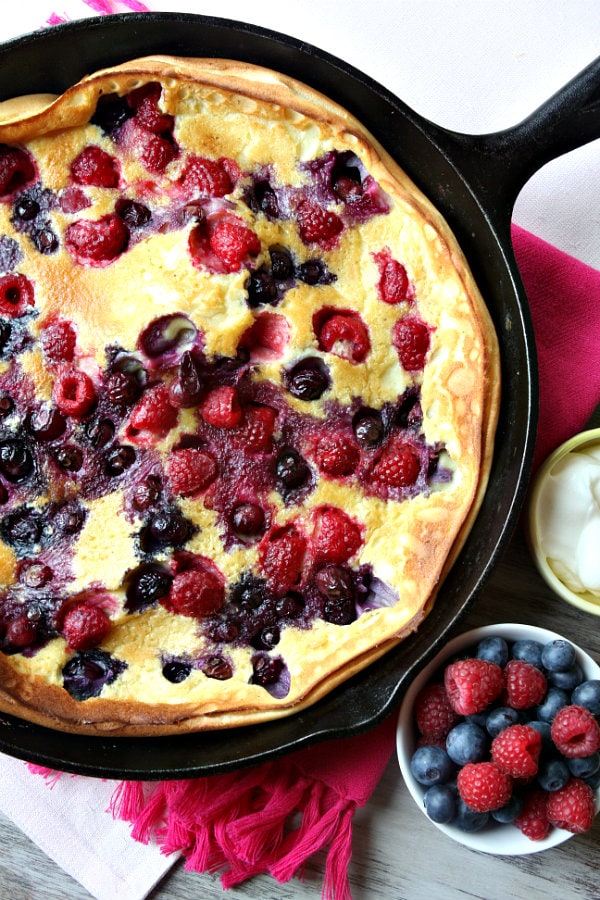 Serve slices with fresh cream or a sprinkle of powdered sugar. My sweets-loving hubby drizzled maple syrup on top too.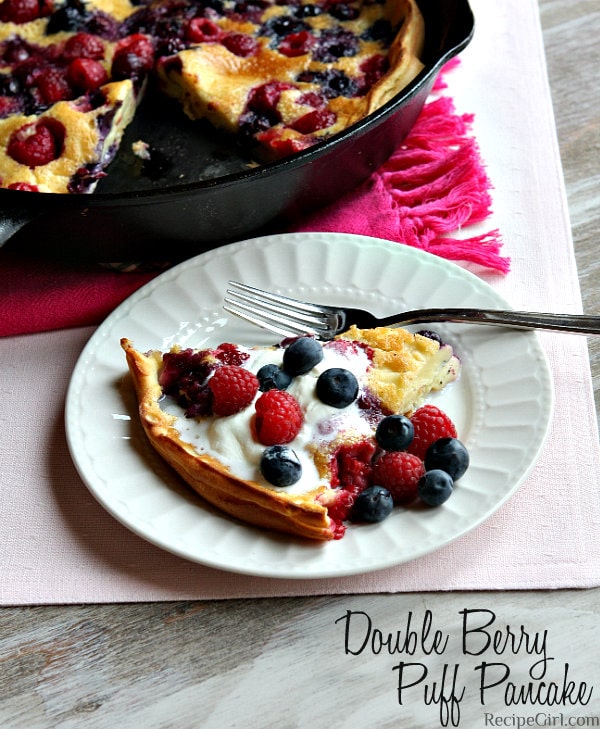 Enjoy this special treat. And may you twirl a sparkler or two in the coming weeks… just for fun. Cause when's the last time you did that, right?
Double Berry Puff Pancake

Yield: 4 servings

Prep Time: 10 min

Cook Time: 20 min

Ingredients:

4 large eggs
1 cup whole milk
1 cup Gold Medal® All-Purpose Flour
1/4 cup granulated white sugar
1/2 teaspoon freshly grated lemon zest
1/4 teaspoon salt
2 tablespoons unsalted butter
1/2 cup blueberries
1/2 cup halved raspberries
powdered sugar, syrup and/or freshly whipped cream for topping

Directions:

1. Preheat the oven to 400 degrees F.

2. Use a blender or hand mixer to combine the eggs, milk, flour, sugar, lemon zest and salt.

3. Heat a 12-inch cast iron skillet over high heat on the stove. Add the butter and melt. Pour the batter into the skillet, then scatter the berries on top. Put the pan in the oven, and bake until puffed and cooked through, about 20 minutes. Slice and serve, topped with powdered sugar, syrup and/or freshly whipped cream, as desired.