Greek Style Tortellini Salad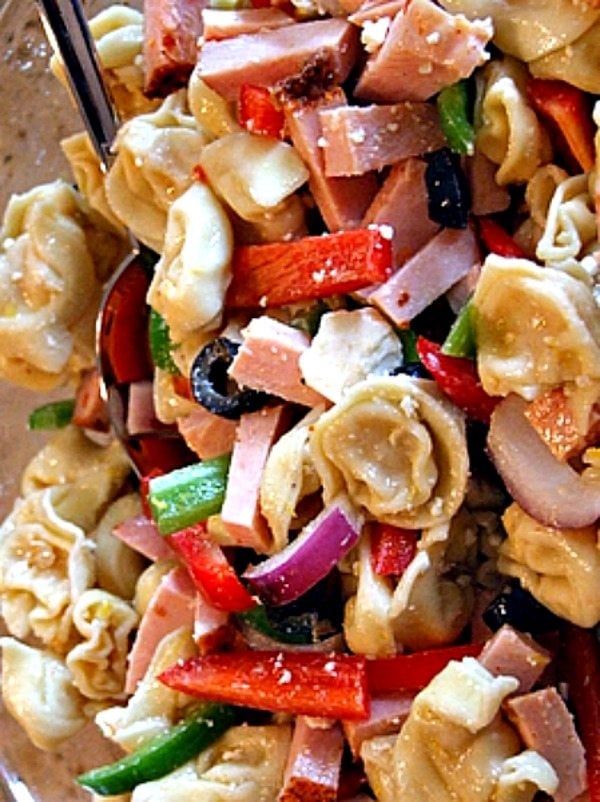 Yield: 6 servings
Prep Time: 15 min
Cook Time: 12 min
Greek Style Tortellini Salad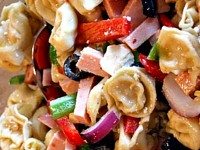 Ingredients:
16 ounces fresh cheese-filled tortellini
1/4 cup extra-virgin olive oil
2 teaspoons grated lemon zest, minced
1/4 cup freshly squeezed lemon juice
2 tablespoons very finely chopped walnuts
1 tablespoon honey
1 medium green bell pepper, seeded and thinly sliced
1 medium red bell pepper, seeded and thinly sliced
1 small red onion, julienned
1/2 cup sliced black olives
1/2 cup crumbled feta cheese
1 large boneless chicken breast half, cooked and sliced into thin strips
Directions:
1. Cook pasta al dente according to package directions. Drain and cool under cool water. Refrigerate until chilled.
2. Prepare dressing in a small bowl by whisking together the olive oil, lemon zest, lemon juice, walnuts and honey. Refrigerate until ready to use.
3. Toss chilled pasta in large salad bowl with chilled dressing. Add vegetables, cheese and chicken and toss together well.
4. Serve cold.
Leave a Comment