Celebrating Lobster: The New England Lobster Roll
I spent a few weeks in New England this summer- specifically– Boston's South Shore. It's a family tradition to head to our beach house rental every summer… a time of relaxation, searching for sea glass, family bonding, visiting with our favorite beach house neighbors, and eating plenty of lobster. One night is always reserved for steaming several lobsters in a big pot on a gas-fired device.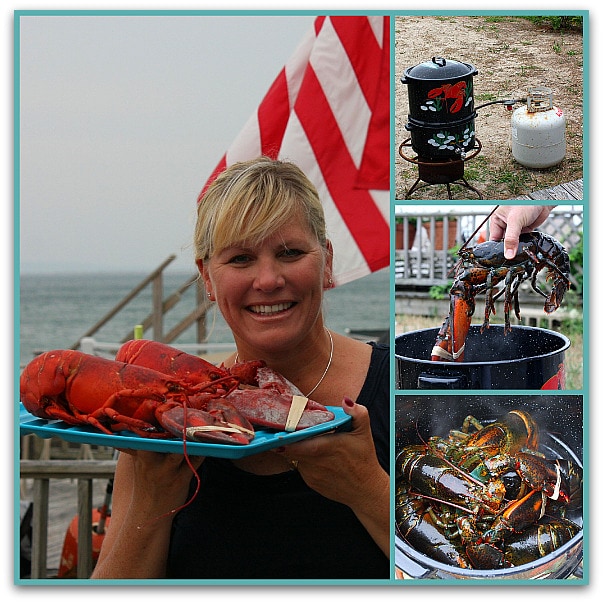 We eat many of them with melted butter, corn on the cob and bread to soak up the juices. But I always steam up a few extras to utilize for lunch the following day: Lobster Rolls.
For two lobster rolls, I use a generous portion of lobster meat- about 2 cups.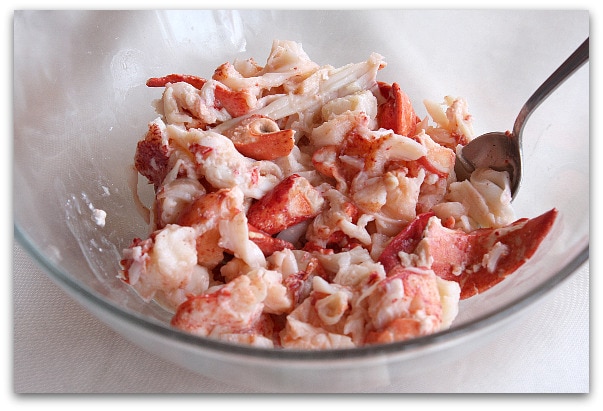 I add 2 teaspoons of mayonnaise. I don't like mushy lobster, so just a little bit of mayonnaise is plenty. I add a sprinkle of sea salt and a couple of grinds of pepper.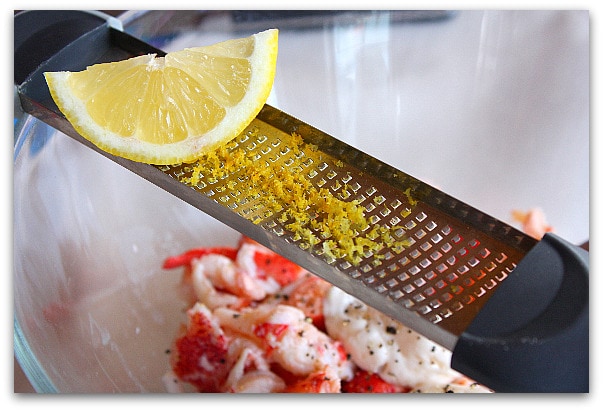 Using a microplane, I grate about 1/2 teaspoon of lemon zest into the mix and squeeze 1 wedge of lemon juice. That's it. It's a simple mix. It's all you need. No crunch, nothing fancy. Just the lobster as the star with a bit of lemon to pair naturally with the seafood.
If you have access to those wonderful, soft New England style hot dog buns- use those! If not, use regular old buns. I find that buttering the buns and then placing them buttered-side-down in a skillet gets them nice and toasty and gives them a good basis for adding the lobster mixture.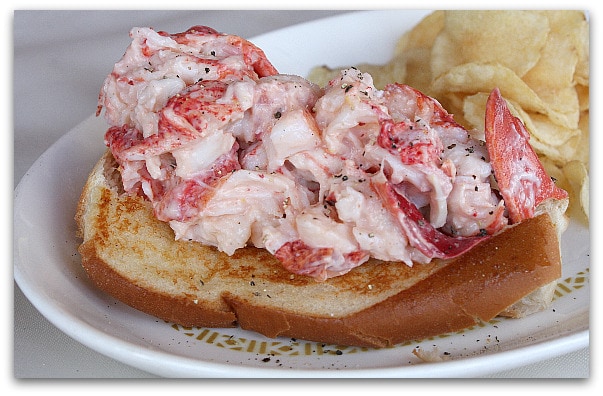 You can tell from the photo that I tend to overstuff the rolls. I like to get as much lobster in there as I can! You can certainly use a bit less lobster if you prefer it that way. Be sure to add some good potato chips or cole slaw and an ice cold beer. That's the New England way to do it.
The complete recipe can be viewed & printed out here: Lobster Roll.
20 Responses to "Celebrating Lobster: The New England Lobster Roll"
Leave a Comment