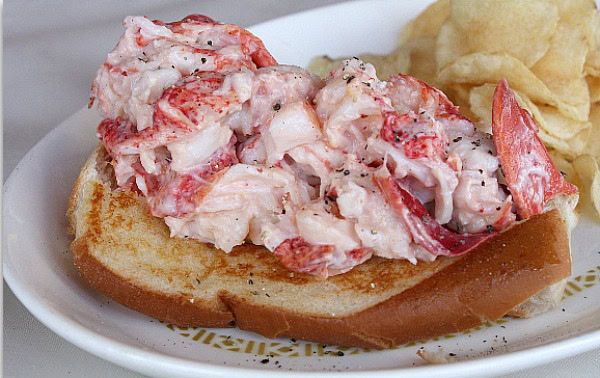 Lobster Roll
"The Lobster Roll" is a New England specialty...a favorite that you'll see made all different ways. I like mine fairly simple. I want to taste that wonderful lobster with just a couple of flavors to enhance it.
Yield:
2 servings
Prep Time: 10 min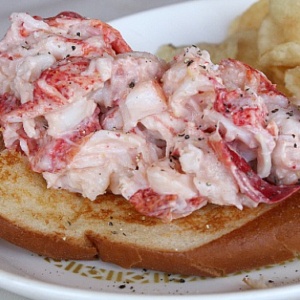 Ingredients:

2 cups chopped, cooked lobster
2 teaspoons mayonnaise (lowfat is ok)
sprinkle of sea salt
a couple of grinds of pepper
1/2 teaspoon grated lemon zest
1 wedge of lemon juice, squeezed
2 hot dog rolls (or New England Style buns), toasted

Instructions:

1. In a medium bowl, mix lobster, mayonnaise, salt, pepper, lemon zest and juice.

2. Divide lobster mixture between two toasted buns. Serve immediately.

Tips:

*I like to toast the buns by spreading a little bit of butter on them and then toasting them butter-side-down in a large, heated skillet.
*Serve with chips or cole slaw and an ice cold beer!