There are few things I love more when it comes to cooking than Thanksgiving leftovers. Making things like these Leftover Turkey Salad Sandwiches are almost as delicious, in my opinion, as the big event!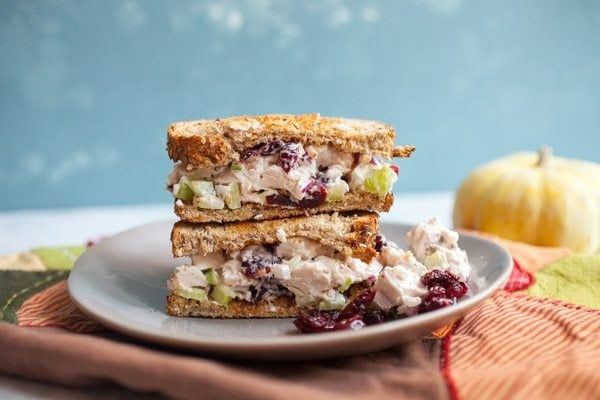 Unless you are incredibly lucky or a perfect planner, you will almost certainly have leftover turkey after Thanksgiving. Just go ahead and plan for a pound of it to go to this salad. It's the perfect use.
You can use white or dark meat for it. Remove any skin from the turkey and roughly dice the turkey. This salad is actually best if the turkey is still in decent chunks. Don't shred it completely!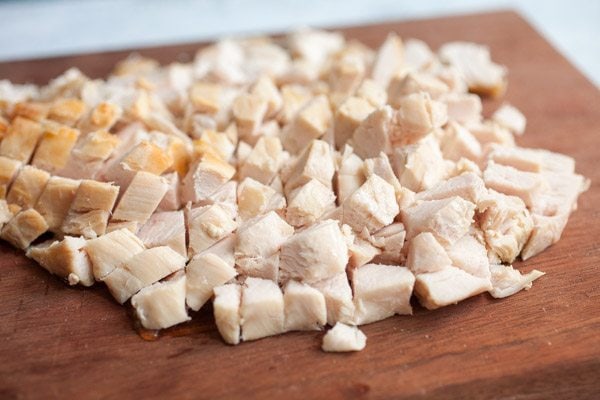 The only other thing to note about this easy salad is to spend some time to try and dice the celery, onion, and pepper in a nice even dice. You don't want any huge chunks (especially onion) in your salad.
Then just stir everything together! Be sure to taste it and season with salt and pepper. It'll probably need a big pinch of both!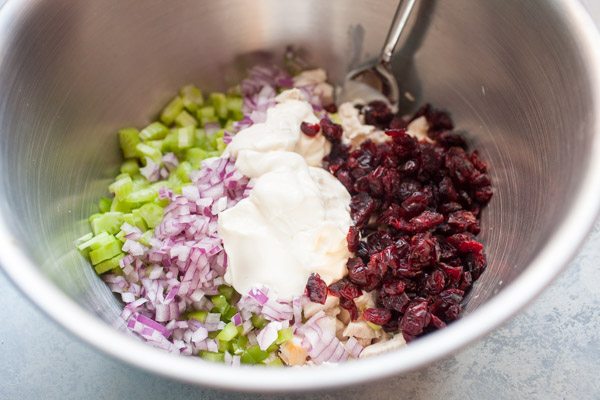 Pile this mixture on toasted bread or wrap it up in a tortilla for a perfect lunch.
It's one of my favorite ways to use up leftovers after the big day! Enjoy!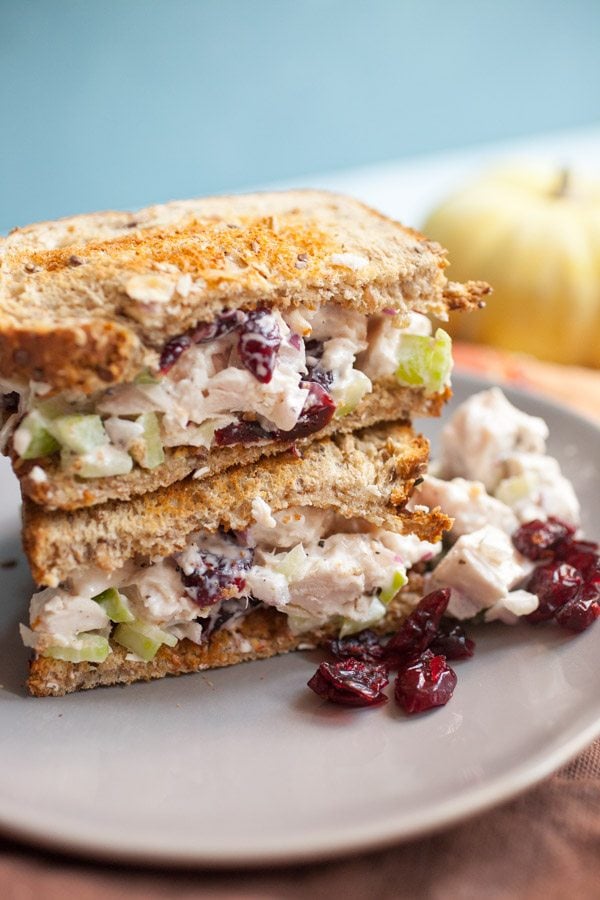 Leftover Turkey Salad Sandwiches
Yield:
Makes 4 to 6 sandwiches
Prep Time: 10 minutes
Total Time: 10 minutes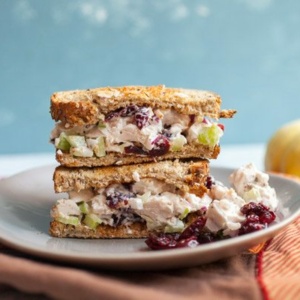 Ingredients:

1 pound leftover turkey, chopped
1 stalk celery, diced
1/2 green bell pepper, diced
1/2 red onion, diced
1/2 cup dried cranberries
1/2 cup mayonnaise
1/4 cup apple cider vinegar
Salt and pepper
Toasted bread

Instructions:

Remove any skin from turkey and roughly chop. It's fine to use both white and dark meat for this salad.  Place the turkey in a medium bowl.
Add celery, green bell pepper, and onion to the bowl with the turkey.
Stir in the cranberries, mayo, and vinegar. Stir well to combine. Season with salt and pepper to taste.
Serve on toasted bread.
SOURCE: RecipeGirl.com
Here are a few more Thanksgiving recipes you might enjoy: