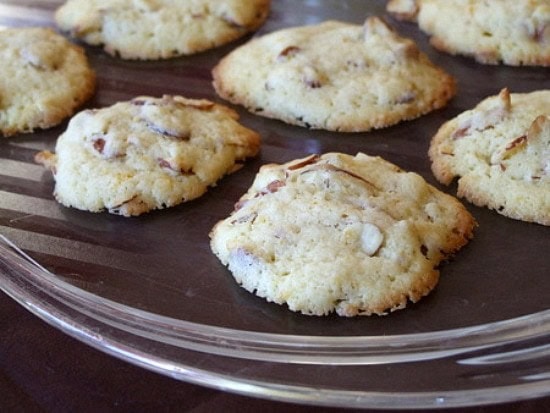 Almond- Orange Wafers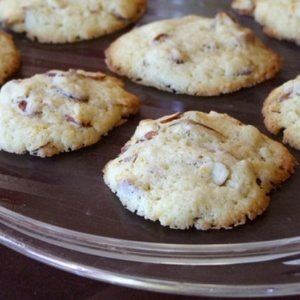 These simplistic cookies are actually one of my all-time favorites...
Yield:
4 dozen
Prep Time:15 min
Cook Time:9 min
Ingredients:
1/2 cup butter, at room temperature
1/2 cup granulated white sugar
1 large egg
1/2 teaspoon almond extract
1/2 teaspoon orange zest, grated
3/4 cup all-purpose flour
1/2 cup almonds, sliced
Directions:
1. Preheat oven to 375°F.
2. Beat the butter and sugar in a mixing bowl until light and fluffy. Add the egg, extract and orange zest and beat until combined. Stir in the flour and almonds.
3. Drop by teaspoonfuls 3 inches apart onto a greased cookie sheet. Bake for 7 to 9 minutes. Cool on the cookie sheet for 2 minutes. Remove to a wire rack to cool completely. Store in an airtight container.