Lemon Almond Cookie Brittle is baked into one giant cookie and is then broken apart into pieces.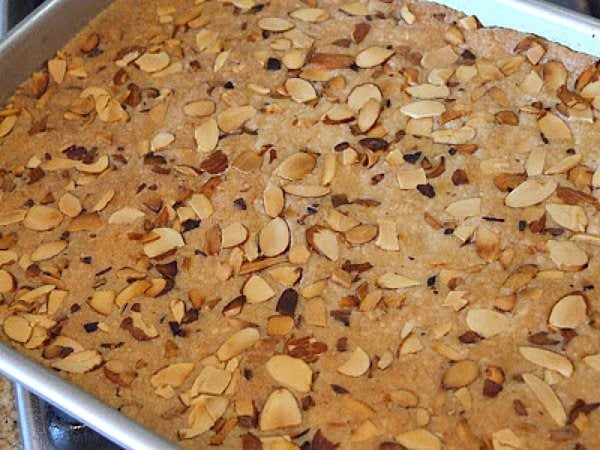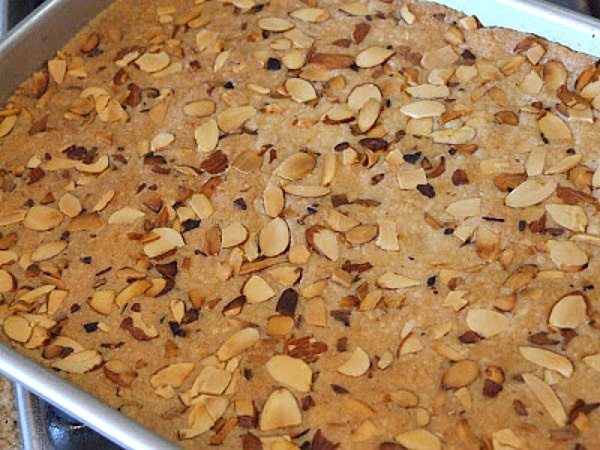 The batter is spread into a large jelly-roll pan, topped with toasted almonds and baked until golden.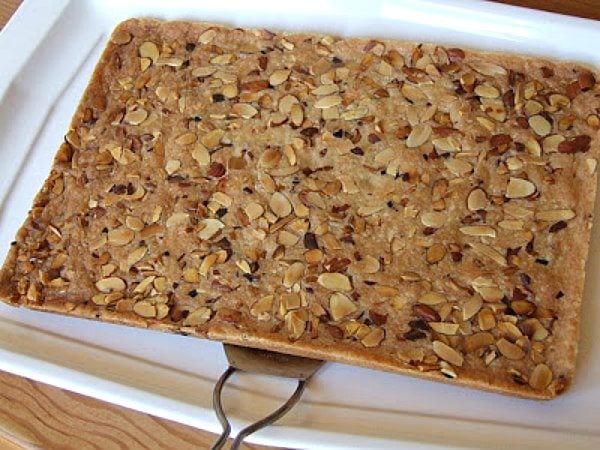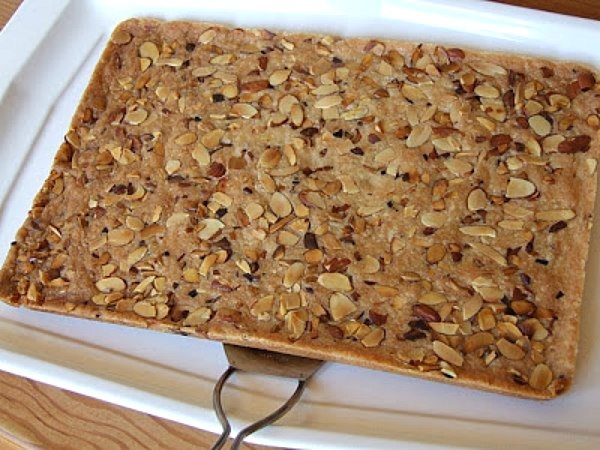 After letting it cool for a bit, the whole cookie just slips right out of the pan.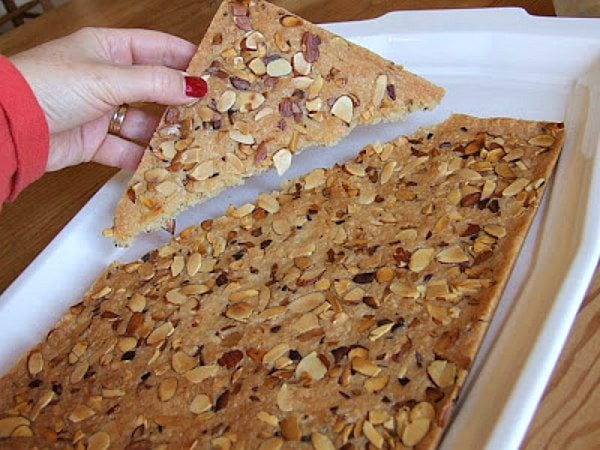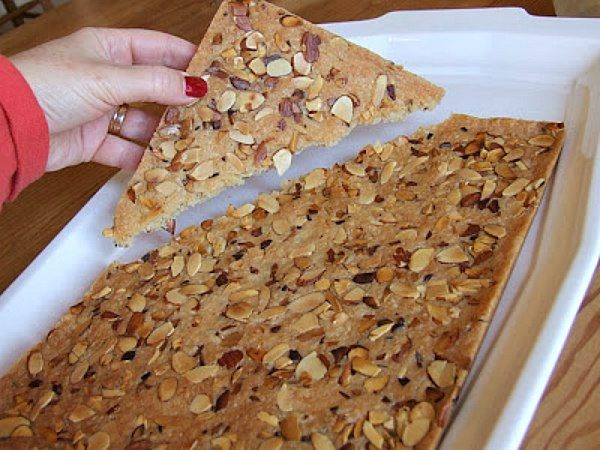 The cookie breaks apart easily. You can make the chunks as large or small as you'd like.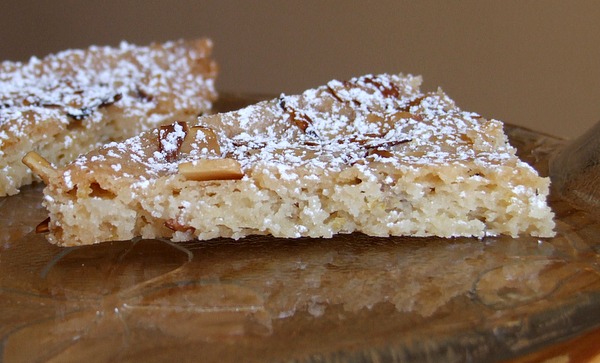 After breaking it into chunks, they get a quick dusting of powdered sugar.
The flavor of this Lemon Almond Cookie Brittle is reminiscent of almond pastry with a tinge of lemon. It reminds me of shortbread too.
Lemon Almond Cookie Brittle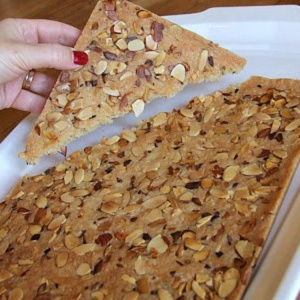 We love this unique cookie recipe. Kiddos have fun breaking it into chunks.
Yield:
2 dozen pieces
Prep Time: 20 minutes
Cook Time: 20 minutes
Ingredients:
3/4 cup (1 1/2 sticks) butter
3/4 cup granulated white sugar
1/8 teaspoon salt
1 teaspoon vanilla extract
1 1/2 cups all-purpose flour
1 1/2 teaspoons finely grated lemon zest
1 cup coarsely chopped toasted sliced almonds
sifted powdered sugar (optional)
Directions:
Preheat oven to 350°F.
Beat butter in a large mixing bowl with an electric mixer on medium to high speed for 30 seconds. Add sugar, salt and vanilla; beat till combined, scraping sides of bowl occasionally. Beat in as much as you can with the mixer. Stir in remaining flour, lemon zest, and 1/3 cup of the almonds with a wooden spoon.
Press dough evenly into the bottom of an ungreased 13x9x2-inch baking pan. Sprinkle remaining almonds over the top; press lightly into the surface.
Bake for about 20 minutes or until the top is golden. Cool in pan on a wire rack. If desired, sprinkle with powdered sugar. Break into chunks.
Tips:
To freeze, break cooled cookie into chunks. Place in a freezer- safe container, and freeze up to 1 month. To serve, thaw in container at room temperature for 15 minutes. If desired, sprinkle with powdered sugar.
SOURCE: RecipeGirl.com (Adapted from Better Homes and Gardens)