This recipe has been featured in a post on The Recipe Girl blog: Classic Cobb Salad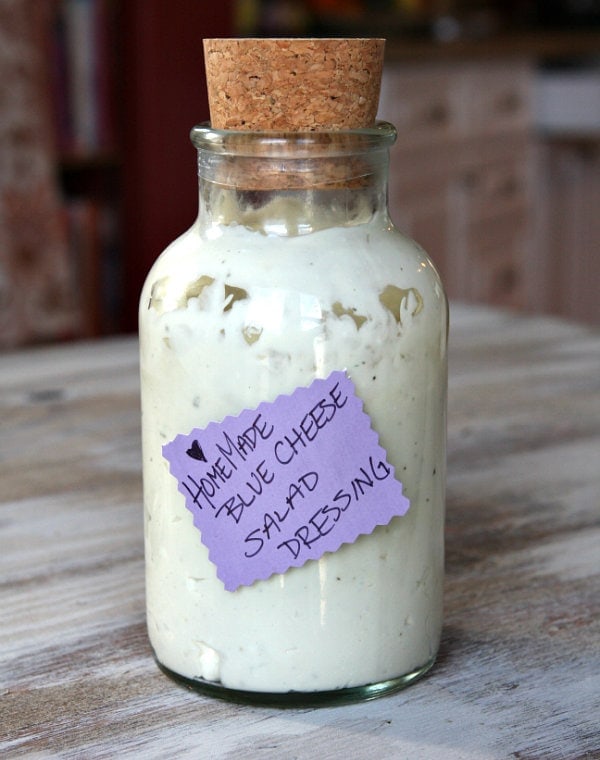 Blue Cheese Salad Dressing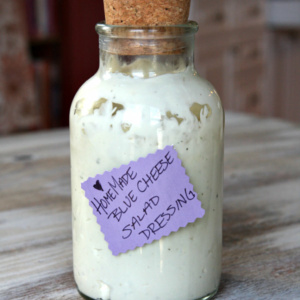 Yield:
1 1/2 cups dressing
Prep Time:10 min
Ingredients:
2 ounces cream cheese, softened
1 cup mayonnaise
1 1/2 tablespoons freshly squeezed lemon juice
4 to 5 ounces blue cheese (or Roquefort or Gorgonzola)
1/4 to 1/3 cup milk (best to use 2% or whole)
Directions:
1. In a large bowl, use an electric mixer to mix and soften the cream cheese. Blend in the mayonnaise and mix well.
2. Add in the lemon juice and mix to combine. Blend in the cheese.
3. Add 1/4 cup milk and continue to use the mixer to combine. If the mixture is too thick, add in milk 1 tablespoon at a time until you reach your desired consistency. The dressing should be fairly thick. Cover and keep chilled until ready to serve. The dressing should last for a week or so. If the mixture should separate, mix to combine again before serving.
Tips:
*To make this lighter, use light cream cheese and light mayo.