Enjoy a quick frozen breakfast on the go with these breakfast popsicles made with yogurt, fruits, and chia seeds.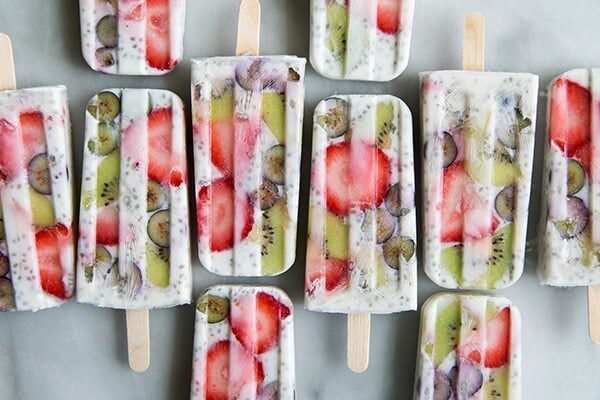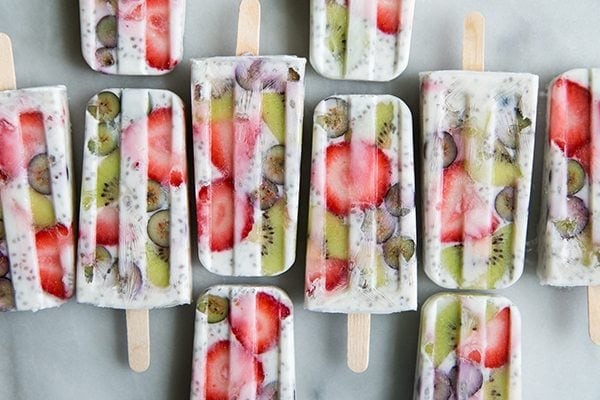 Popsicles for breakfast? My inner child is jumping for joy! Can this be true? Made with breakfast standards (yogurt, assorted fruits, chia seeds, and honey), it's healthy morning food posing as a sweet treat. Paired with a handful of crunchy granola, you've got yourself an easy breakfast on the go.
Imagine how easy it would be to convince your kids to get out of bed. Instead of their usual bowl of cereal, imagine their eyes widening as you hand them a breakfast popsicle. You'll definitely be the coolest parent in town. Kids of all ages would enjoy this treat. These breakfast popsicles would be a hit at weekend brunches. I'm sure they'd be a welcome addition at baby showers or bridal showers, too!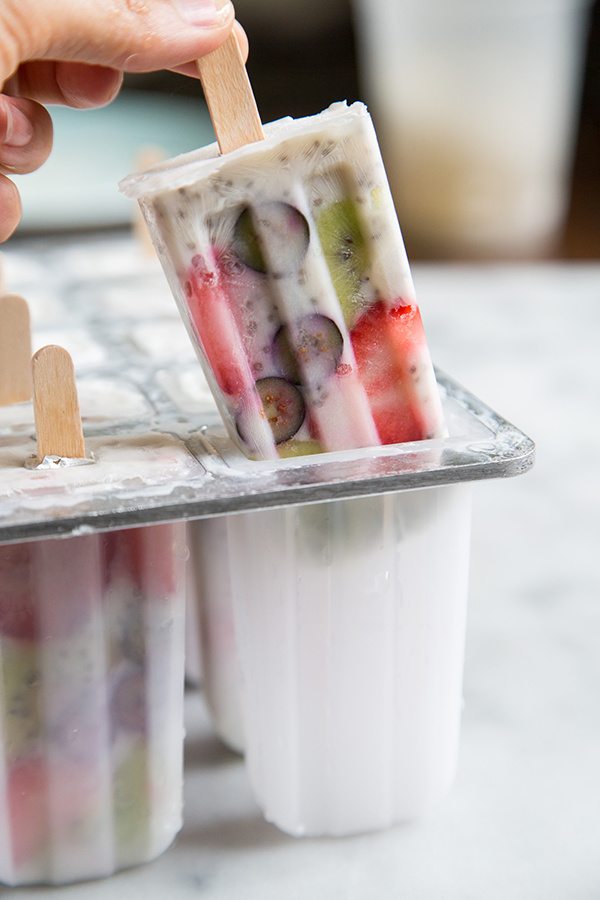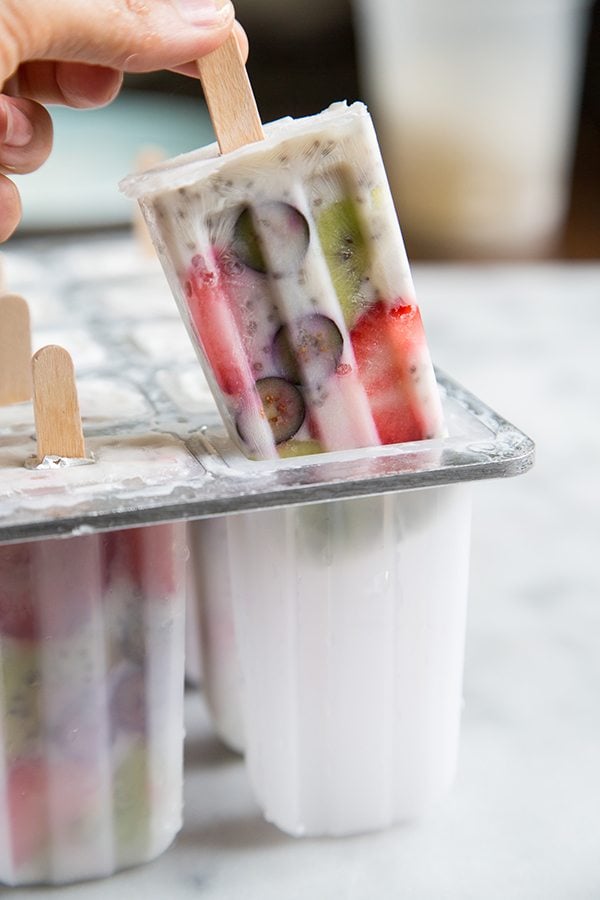 I used plain Greek yogurt and sweetened it with honey. You could substitute your favorite flavored yogurt and use a variety of other sweeteners like maple syrup or agave nectar. The addition of chia seeds boosts the nutrients while also adding texture. These breakfast popsicles feature blueberries, strawberries, and kiwi. During the summer months, peaches and other stone fruits would be a great addition. Soft fruits like grapes, banana, and mango are perfect alternatives.
Regardless of the season, these breakfast popsicles would be a terrific way to start the morning! Best of all, they're great any time of day.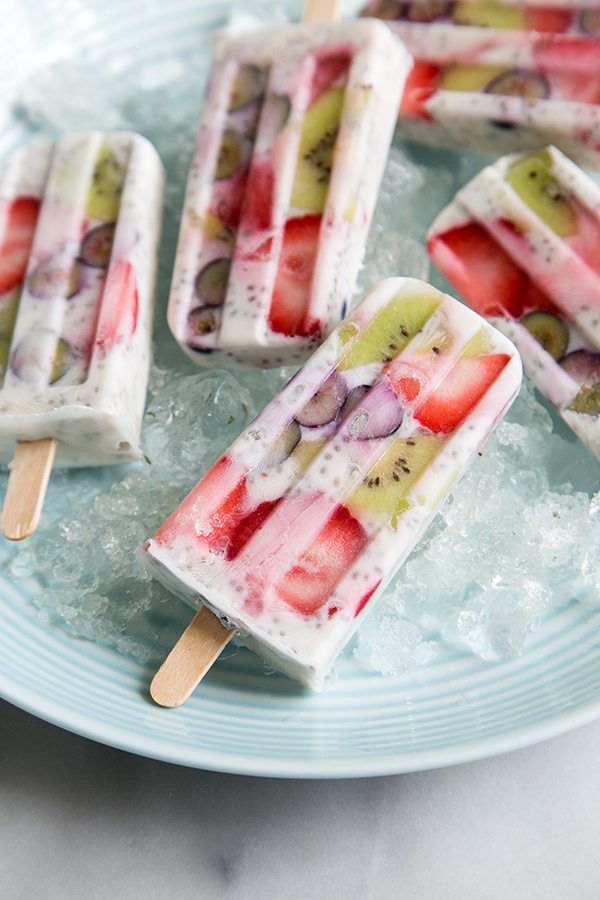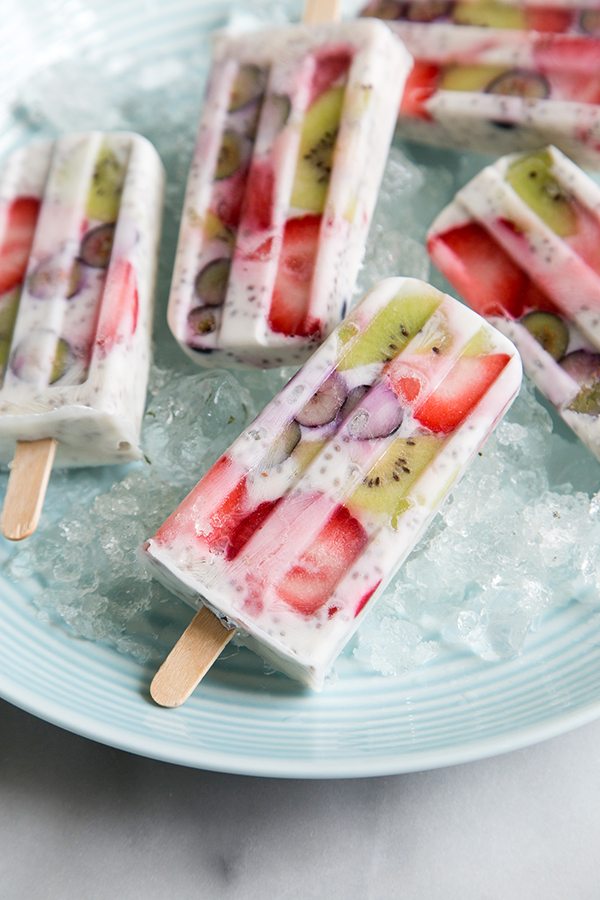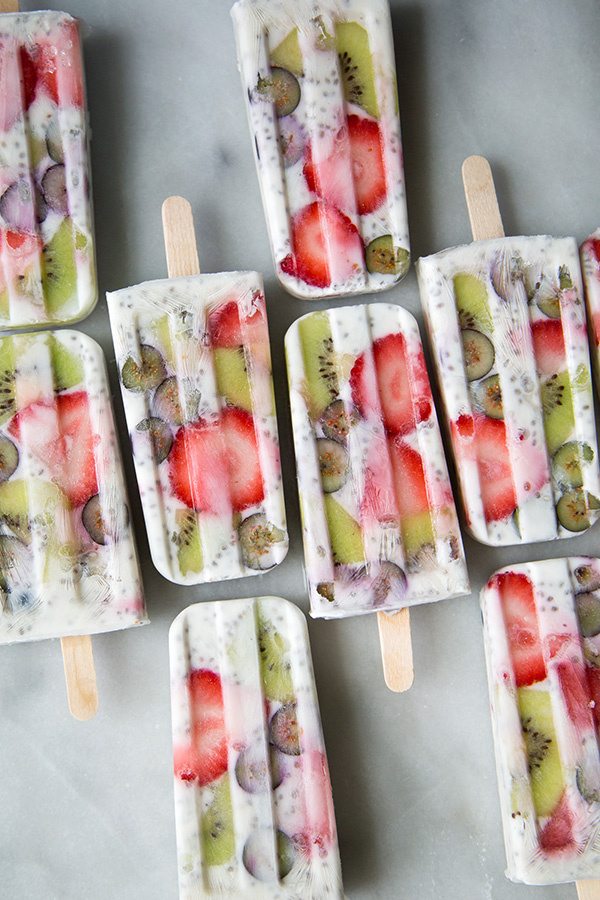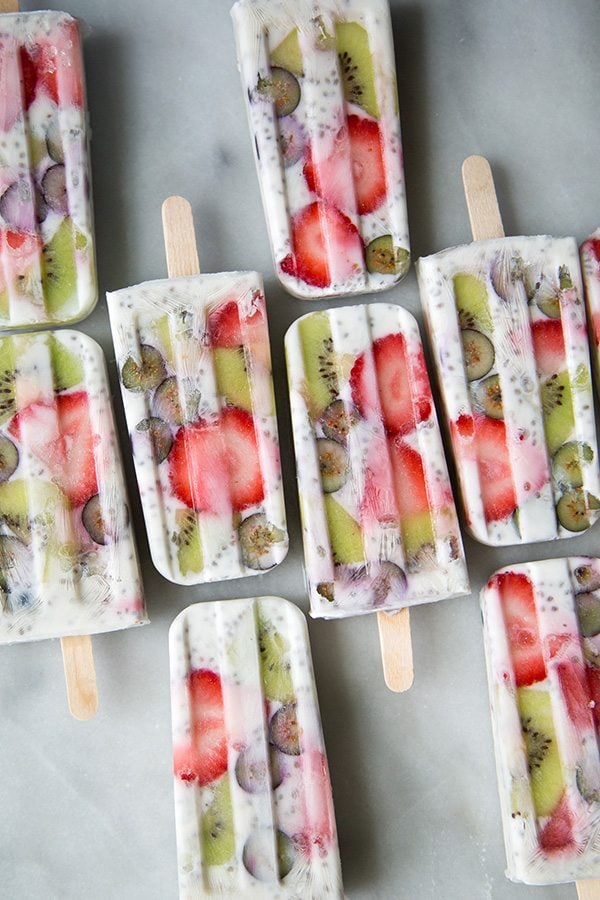 Breakfast Popsicles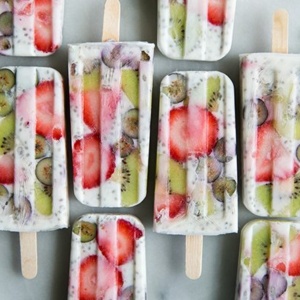 Yield:
10 popsicles
Prep Time:5 minutes + 4 to 6 hours of freezing time
Ingredients:
1 1/2 cups full fat plain Greek yogurt (see tips below)
1/2 cup skim milk, or any milk alternative
3 tablespoons honey, maple syrup, or desired sweetener of choice
2 tablespoons chia seeds
1/4 cup fresh blueberries
2 kiwis, peeled and sliced
3/4 cup fresh strawberries, sliced
Directions:
In a small bowl, combine yogurt, milk, honey, and chia seeds.
Arrange sliced blueberries, kiwi, and strawberries in popsicle molds.
Gently spoon yogurt mixture into popsicle molds. Insert wooden sicks into molds. Freeze for at least 4 hours until popsicles are solid. Popsicles will keep in the freezer for up to two weeks.
Tips:
I use full-fat yogurt. Use of non-fat or low-fat yogurt will result in an icier texture.
Nutrition:
Weight Watchers Freestyle SmartPoints = 3 points per popsicle
Here are a few more quick breakfast recipes: