How sad is this sight? >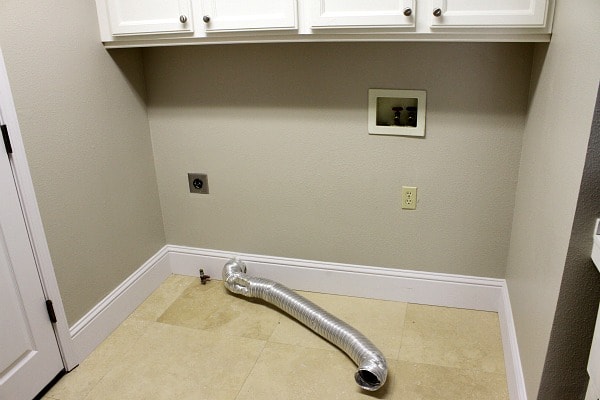 Have you ever had to live without a washer/dryer in your house?  I mean… since college??  It's really, really tough.  When we moved away from San Diego, we sold our washer/dryer set with our house.  We moved into our new place… and… the previous owners did not leave us a washer/dryer!  Not cool!  For someone who is laundry-obsessed (yeah, that would be me), this was a problem.  So in those first few weeks of living in our new home, I dragged laundry OFTEN over to a friend's house and mooched off of her electricity.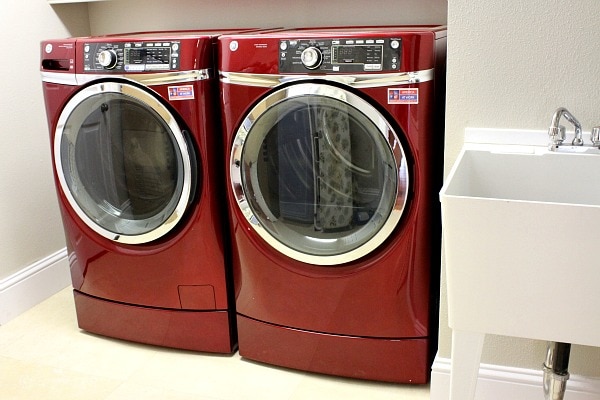 Soon though, our beautiful new set arrived!  Isn't it the prettiest washer and dryer you've ever seen???  I absolutely fell in love with the ruby red.  I mean… if you have to do laundry, you should at least have some pretty stuff to look at, right?  The washer is GE's ENERGY STAR 4.8 DOE cu. ft. capacity RightHeight Design Front Load Washer (and it's matching dryer).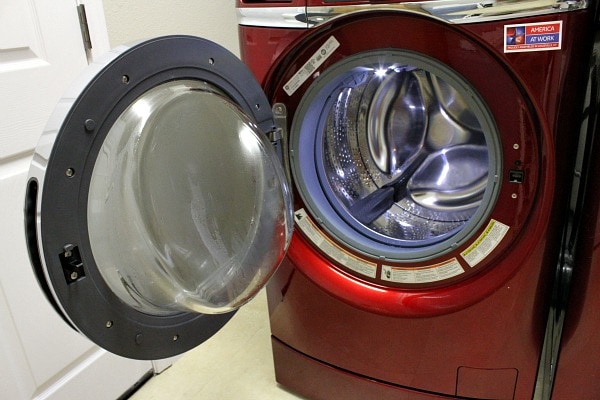 It's beautiful inside and out.  I've used it now for three months, and I can honestly say that this is the best functioning washer/dryer set I've ever owned- with a lot of really useful options.  (I should mention that my husband and I have had some major washer/dryer DUDS in the 18 1/2 years we've been married).  We're pretty excited about these.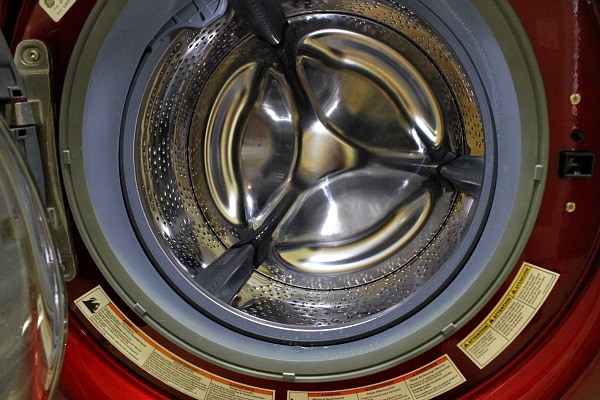 My old front loader back in San Diego got kind of moldy-smelling after a while.  I think companies have really improved that problem with the newer sets- but here are a couple of things to think about:
leave your washer open after a cycle so that the interior of the washer can dry completely.
It is recommended that

Tide Washing Machine Cleaner

be used occasionally.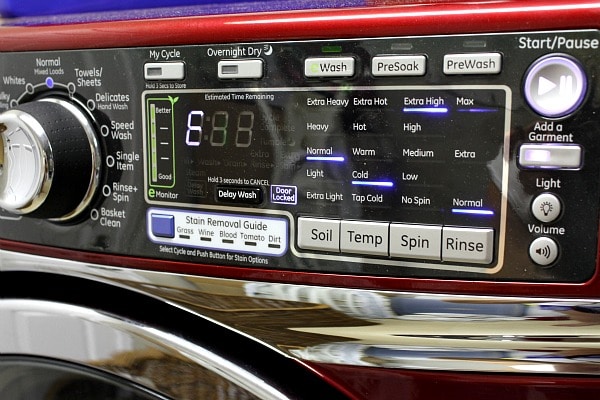 There are a lot of cool options on the washer.  I'm still learning…
… but I really love that there is a bulky bedding setting.  The washer has great capacity inside, so it's no problem to wash a comforter or other large items like that.  There is a "SINGLE ITEM" setting too, which is also very cool (uses minimal water, and the wash time is quick).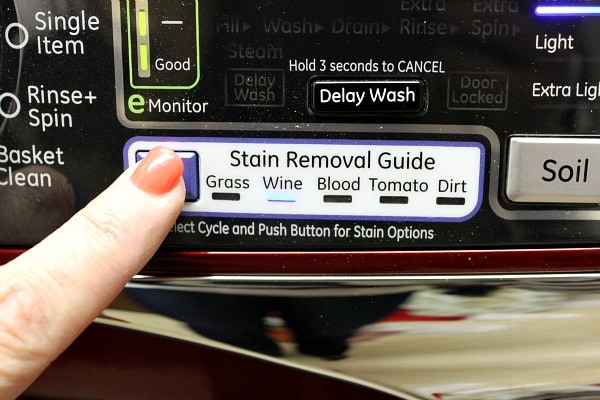 The "Stain Removal Guide" is helpful… just press the setting that you need, and the washer automatically adjusts the to the best settings for taking care of those stains.  I can't wait to experiment more with this.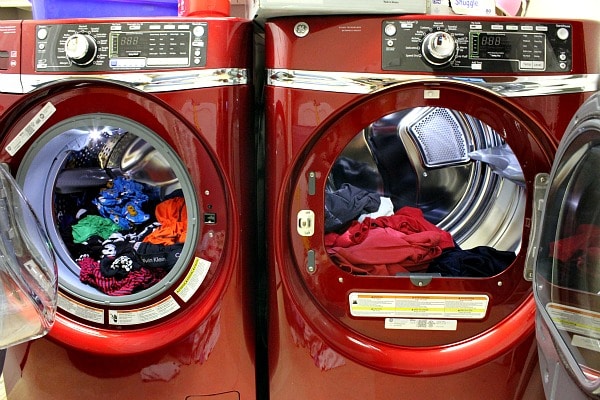 I love that the set is up on risers (my old set was NOT!), so I don't have to bend over to do the laundry.  The interior lights-up on both machines, so you can easily locate all of those hiding socks.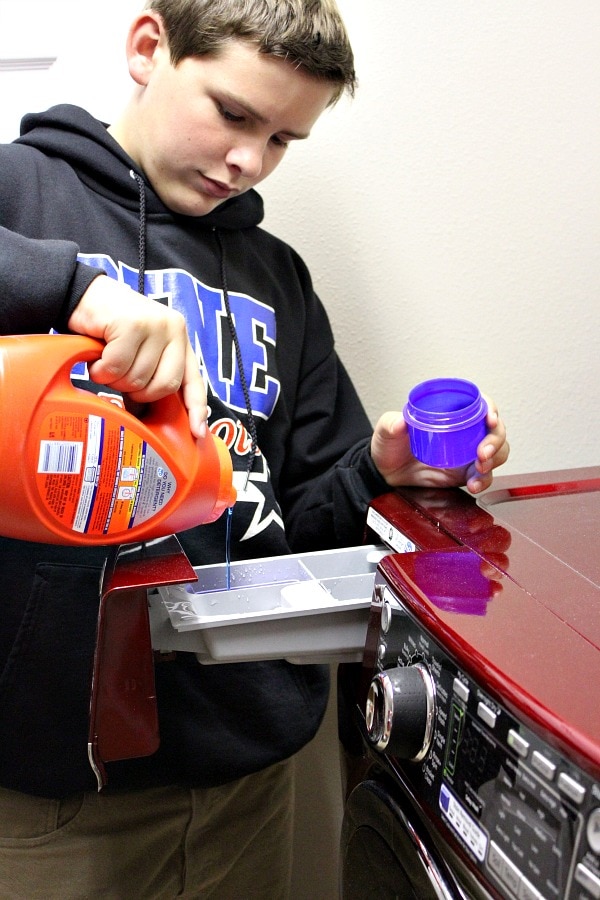 The best part of it all:  my chores-weary pre-teen can operate the machines, and I'm teaching him how to do his own laundry!!!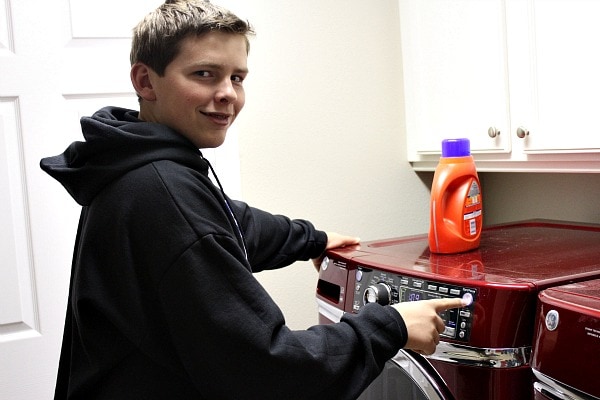 Digital display, lights and beeps… he's all over it.  In fact, he wants to keep pressing the buttons over and over again to drive me crazy until he decides on the cycle he wants to use.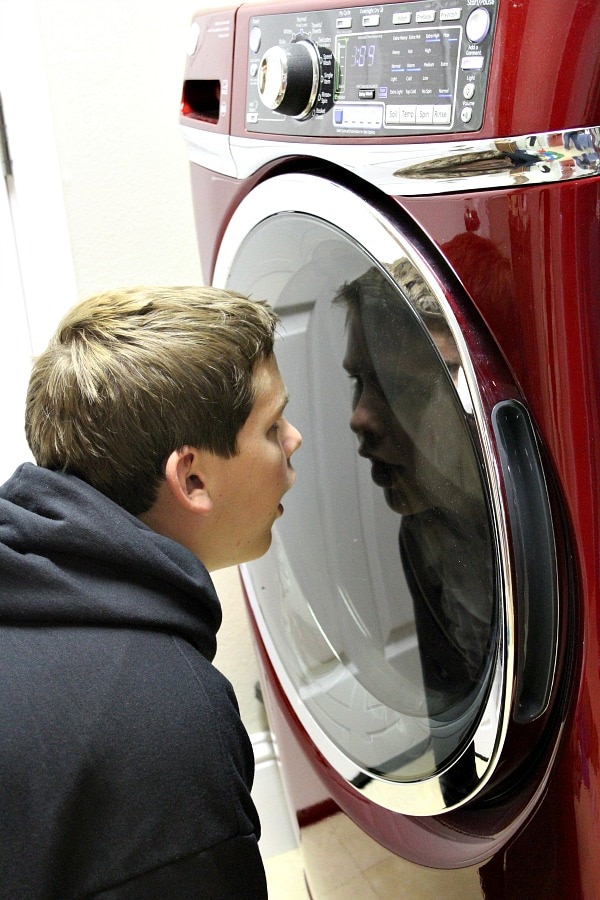 And then, of course, the swooshing around of the clothes in the washer is always a fascinating sight to children.
There are more cool features of these machines that I'll share with you in another post.  After using for 90 days, I do have to say that I'd definitely recommend this GE washer/dryer set.  It's reasonably priced for a good set, and the functionalities are awesome.
Disclosure:  There are Amazon affiliate links included within this post. GE provided me with this washer/dryer set so I could share my experience with RecipeGirl readers.  All opinions shared are my own.