Such an easy recipe, and it's so good! > Chile Cheese Rice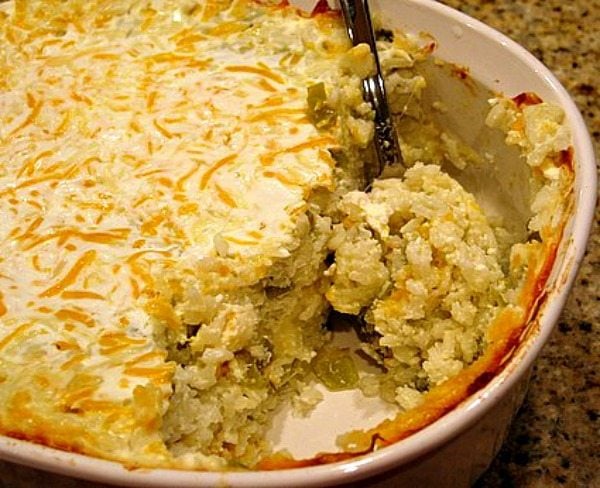 Chile Cheese Rice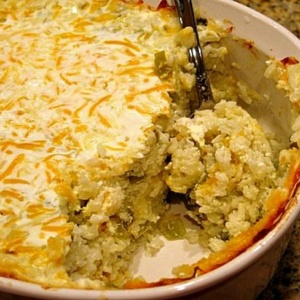 Yield:
10 to 12 servings
Prep Time:20 min
Cook Time:45 min
Ingredients:
2 cups uncooked white rice
chicken broth
7-ounces cannned diced mild chopped chiles, squeezed dry
16-ounces sour cream
1 cup shredded monterey Jack cheese
1 cup shredded sharp cheddar cheese
onion powder to taste
Directions:
1. Preheat oven to 350 degrees F. Butter a 9x13 (or similar) casserole dish.
2. Cook rice using chicken broth instead of water (use package directions). Remove from heat and fold in the chiles and sour cream (reserve a little bit of sour cream for the top).
3. Layer half of the rice mixture and half of each cheese. Sprinkle with onion powder. Repeat layers. Spread reserved sour cream on top.
4. Cover and bake for 30 minutes.
Tips:
*If you are preparing this recipe as GLUTEN-FREE, just be sure to use brands of chicken broth and chiles that are known to be GF.