I just made these today, and I couldn't resist sharing them with you immediately.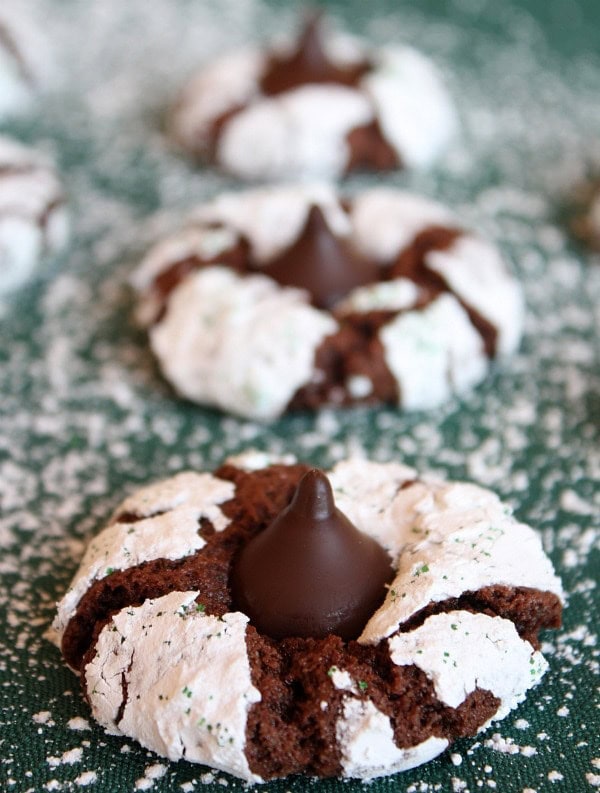 Have you been persuaded to buy any of those specialty bags of Hershey's holiday kisses? I picked up a bag of the Mint Truffle flavored variety at Target the other day and found myself wondering what the heck I was going to do with them. I opened the bag and sampled them… bad idea… they're good. I needed to use them up as soon as possible, so I put them in a cookie: Mint Chocolate Crinkles with Mint Truffle Kisses.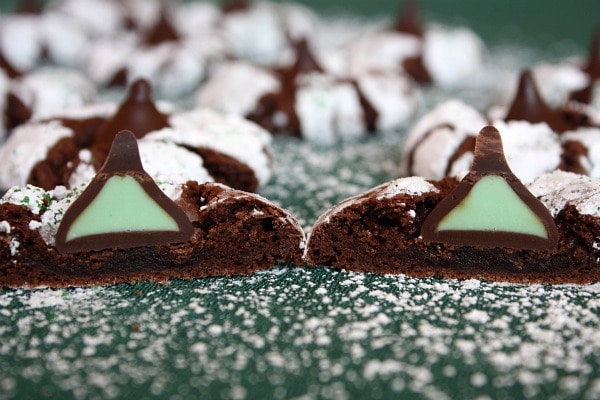 These kisses have the same sort of minty filling as the Andes mints. If you're a fan of those, then these are a must-try. The chilled dough is rolled in green sprinkle-tainted powdered sugar. While baking, they crinkle apart, giving you snow-topped cookies with chocolate crevasses. Kisses are placed onto the piping hot cookies & then the baking sheets are chilled until the melty kisses are set. Yum yum.
This recipe can be found HERE.