Today I'm sharing the Easiest Cranberry Sauce Recipe EVER.  I promise!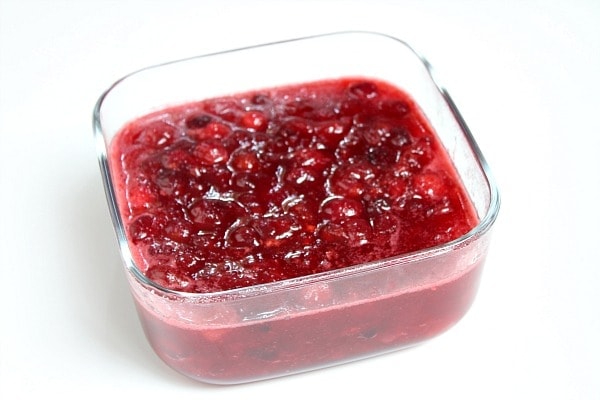 Seriously, if you think you cannot cook- you totally CAN.  Cranberry sauce is just about the easiest thing to make, and I'm not even kidding.  I grew up on the canned stuff- the jellied canned stuff if you want to get specific.  I actually loved it.  I loved eating little bites of the gelatinous blob on my plate, and I loved slicing it to add to "next-day" turkey sandwiches too.  Nowadays, the cranberry sauce they sell in the can tastes a lot like the can to me.  It's funny how you can detect things like that when you begin to make more recipes from scratch.  Here's the (very simple) way to make basic, delicious cranberry sauce: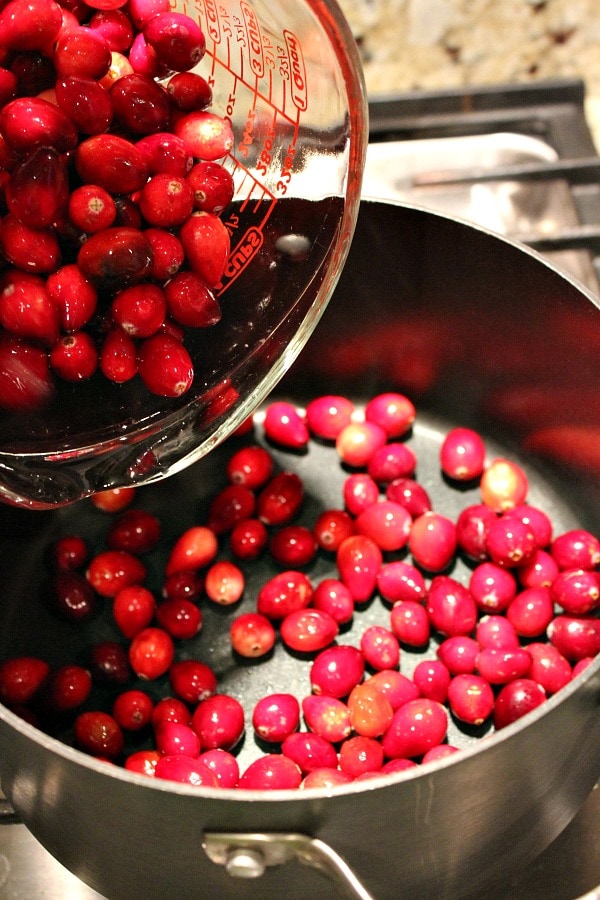 1.  Cranberries in the pan.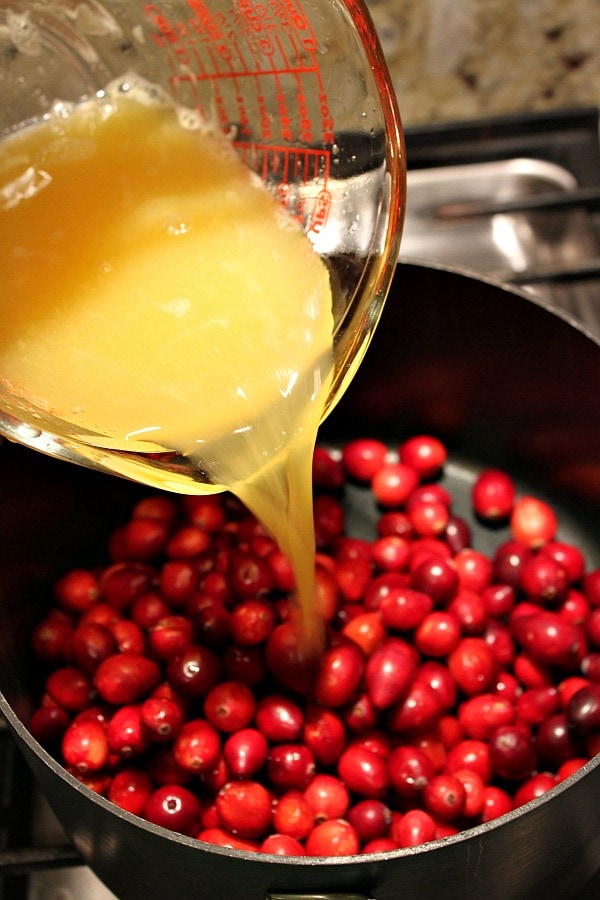 2.  Add orange juice (if you take the time to freshly squeeze your orange juice, that's the best way to do it).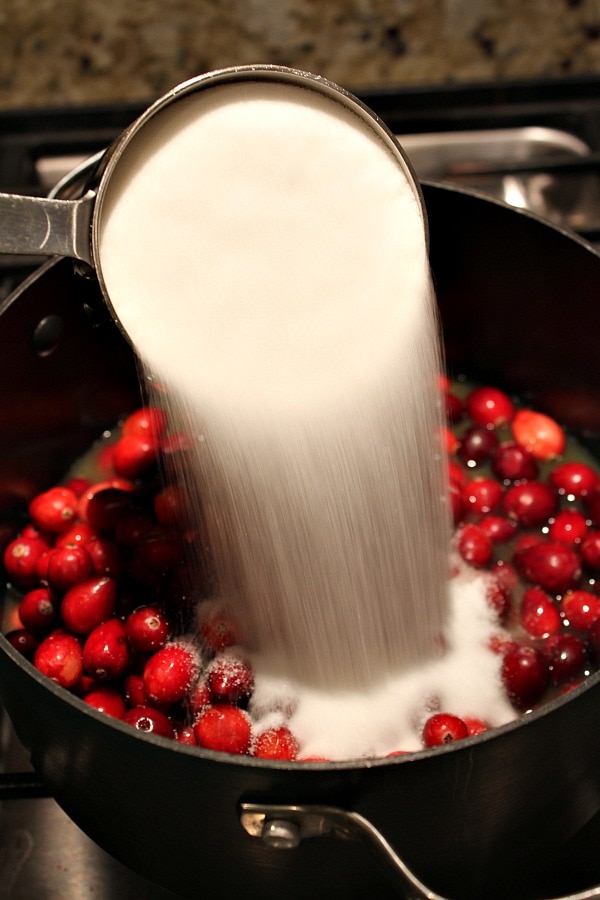 3.  Add sugar.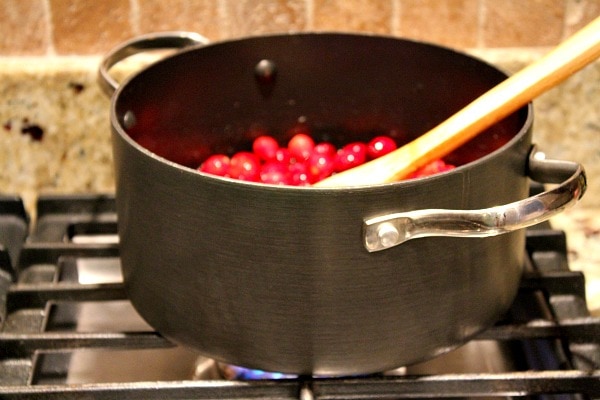 4.  Stir and bring to a boil…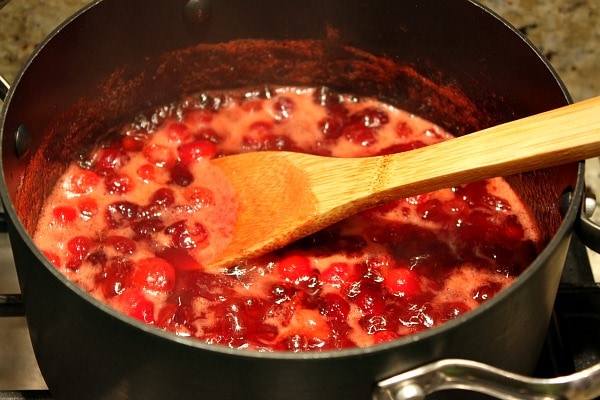 … until the cranberries begin to pop and break down.  The mixture will begin to thicken, and it will thicken more when it has a chance to sit too.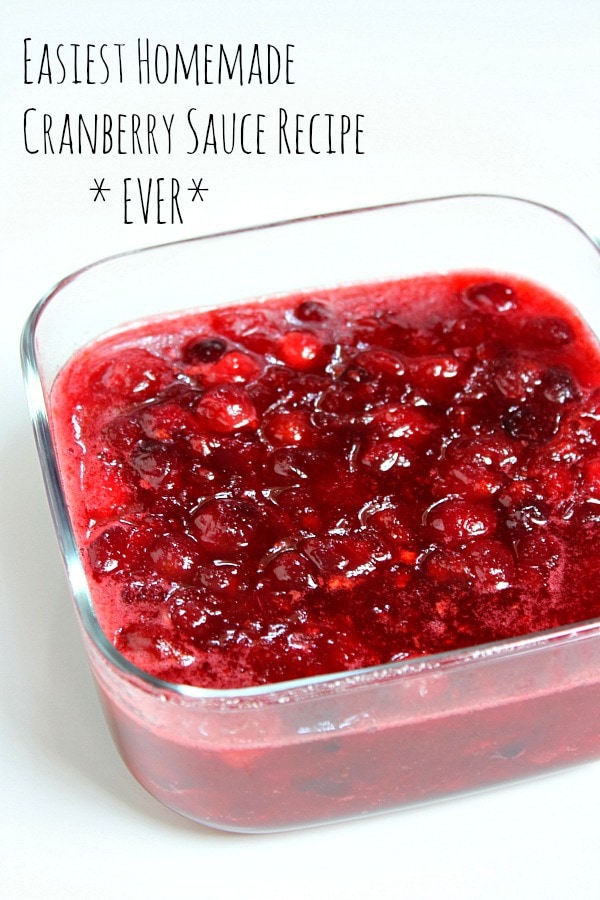 See?  Easy!  There really isn't any excuse for buying the cans this year.  Try it homemade.
Do you make your own cranberry sauce?  Do you have a secret method or ingredient that you like to add to your recipe?  Let us know!
Easy Cranberry Sauce Recipe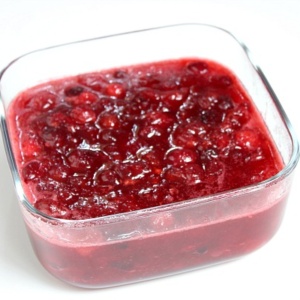 Yield:
About 2 cups
Prep Time: 10 min
Cook Time: 10 min
Ingredients:
One 12-ounce bag fresh cranberries (about 3 cups)
1 cup freshly squeezed orange juice
1 cup granulated white sugar
Directions:
1. In a medium saucepan, combine the cranberries, orange juice and sugar. Bring to a boil. Continue to boil until the cranberries begin to pop and break down. Simmer until slightly thickened. It will thicken more when left at room temperature or refrigerated. Transfer to a bowl, cover and refrigerate until ready to serve.