Here's an Easy Creamed Spinach recipe: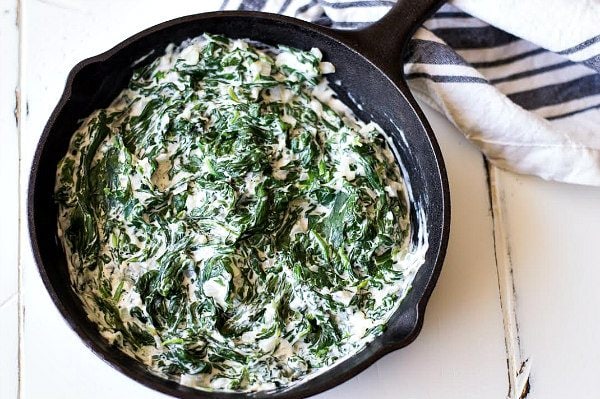 If you are a fan of creamed spinach, you'll love this recipe.  It turns out perfect!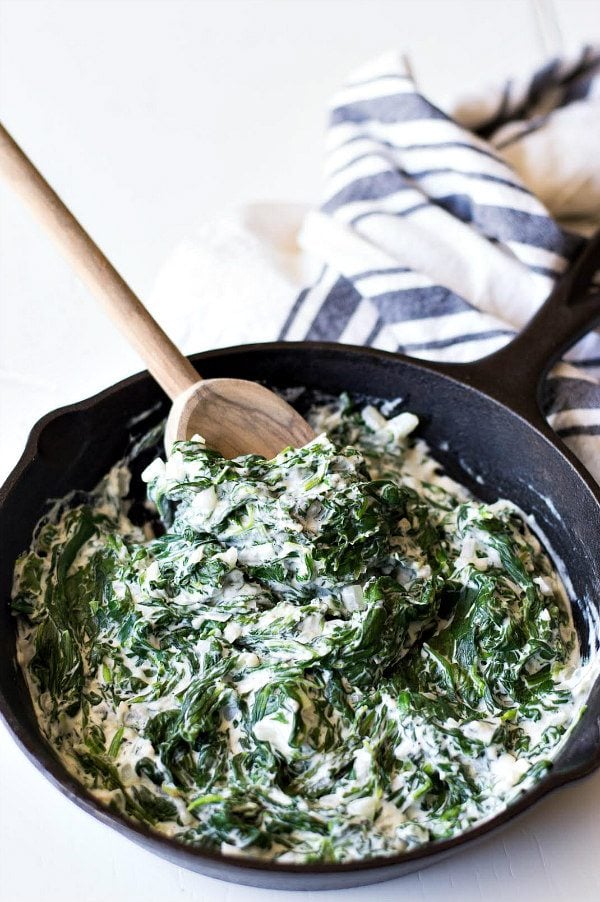 Easy Creamed Spinach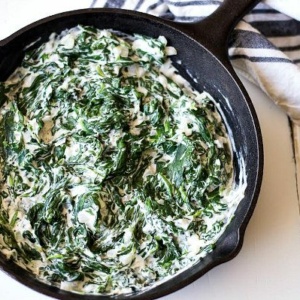 Easy and a little bit decadent...
Yield:
4 servings
Prep Time:20 minutes
Cook Time:15 minutes
Ingredients:
coarse salt and ground pepper
3 to 4 bunches (2 1/2 pounds total) flat-leaf spinach, trimmed and cleaned
2 tablespoons butter
1/2 medium onion, minced
4 cloves garlic, minced
4 ounces bar cream cheese, cut into pieces
1/2 cup milk
pinch of ground nutmeg
Directions:
Bring a large pot of salted water to a boil. Add spinach and cook just until wilted, about 1 minute. Drain in a colander; rinse with cold water until cool. Squeeze spinach to remove as much liquid as possible; coarsely chop, and set aside.
In a large saucepan, heat butter over medium. Add onion and garlic; season with salt and pepper. Cook, stirring occasionally, until onion softens, 3 to 5 minutes.
Add cream cheese and milk; cook, stirring, until cream cheese is melted and smooth. Stir in spinach. Simmer over medium heat until mixture thickens, 8 to 10 minutes. Add nutmeg; season with salt and pepper.
Tips:
Using reduced-fat cream cheese and low fat milk is perfectly okay.